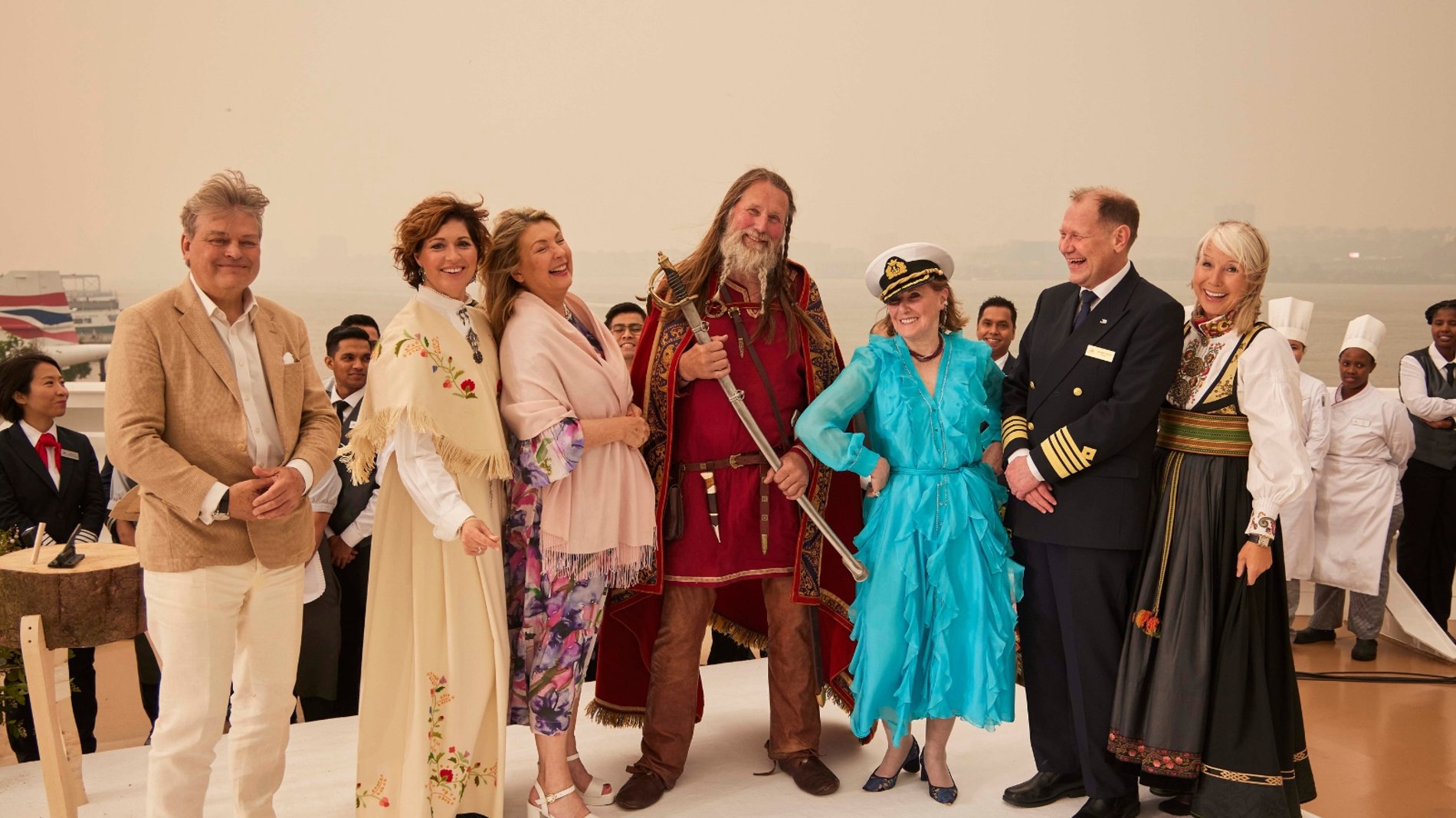 Viking's newest ocean ship named in New York
Viking has named its newest ocean ship, Viking Saturn
Viking Saturn has been named in the New York Harbour at Manhattan Cruise Terminal by the ship's godmother, Ann Ziff.
Ziff is a philanthropist and chairman of the Metropolitan Opera and offered her blessing of good fortune and safe sailing for the ship.
The godmother of Viking Saturn said: "It is an honour to be godmother of the new Viking Saturn and celebrate this momentous occasion in New York.
"Viking and the Metropolitan Opera share a common goal in creating enriching experiences throughout the world and there is no doubt the Viking Saturn will do just that for her guests."
The ship will now sail two new Viking voyages, 'Iconic Iceland, Greenland & Canada' and 'Iceland & Norway's Arctic Explorer' as part of her inaugural season.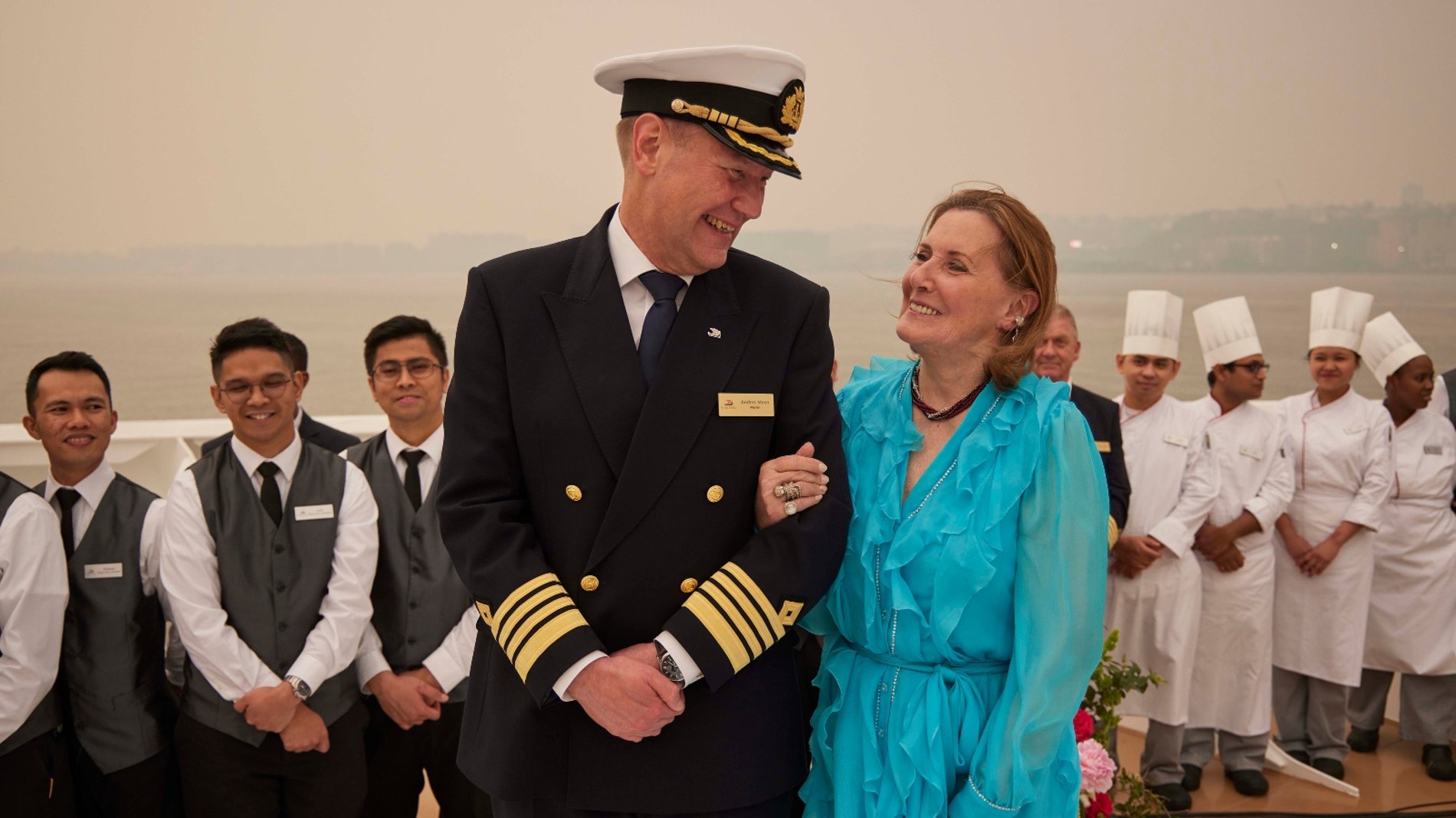 Viking Saturn sticks to naming ceremony traditions
Viking's chairman Torstein Hagen commented: "This is a very proud day for Viking as we name our newest identical ocean ship in New York City, one of the great cultural capitals of the world.
"It is especially fitting that Ann Ziff, Chairman of the Metropolitan Opera—one of the world's greatest cultural institutions—has honoured us by serving as godmother of the Viking Saturn.
"We thank Ann for her loyalty as a Viking guest, as well as her many impressive contributions to the arts and other important causes."
During the ceremony Ziff used the steel sword from the Metropolitan Opera's production of Verdi's II Trovatore to cut the ribbon holding the bottle of Norwegian aquavit, allowing it to break off of the ship's hull – in accordance with the naming tradition.
In fact, the prop sword was originally used in the role of Count di Luna by Dmitri Hvorostovsky in David McVicar's production.
Guests also enjoyed performances from the godmother of Viking Jupiter, soprano Sissel Kyrkjebø, and Norwegian violinist Tor Jaran Apold.
For the latest updates on Viking Saturn, follow us on social media as we report live from the ceremony.
Follow us on socials