Search for your ideal Cruise
Dominican Daze
5 nights, departs on the 9th Dec 2022
Virgin Voyages, Scarlet Lady
Miami, Florida, Puerto Plata, Bimini Island

+ 1 more
New cruise line Virgin Voyages emerged onto the cruising scene in 2019 with the launch of its first ship, Scarlet Lady. Sir Richard Branson's 110,000-ton, 2,770-passenger vessel has been four years in the making and is the first of four being launched by Virgin Voyages. The cruise line aims to redefine the traditional cruising model with its adults-only fleet, featuring a tattoo parlour, RockStar suites, famous DJ sets and a private Bahamian retreat. Virgin's second ship, Valiant Lady, is scheduled to debut in 2021.
Cruise Itinerary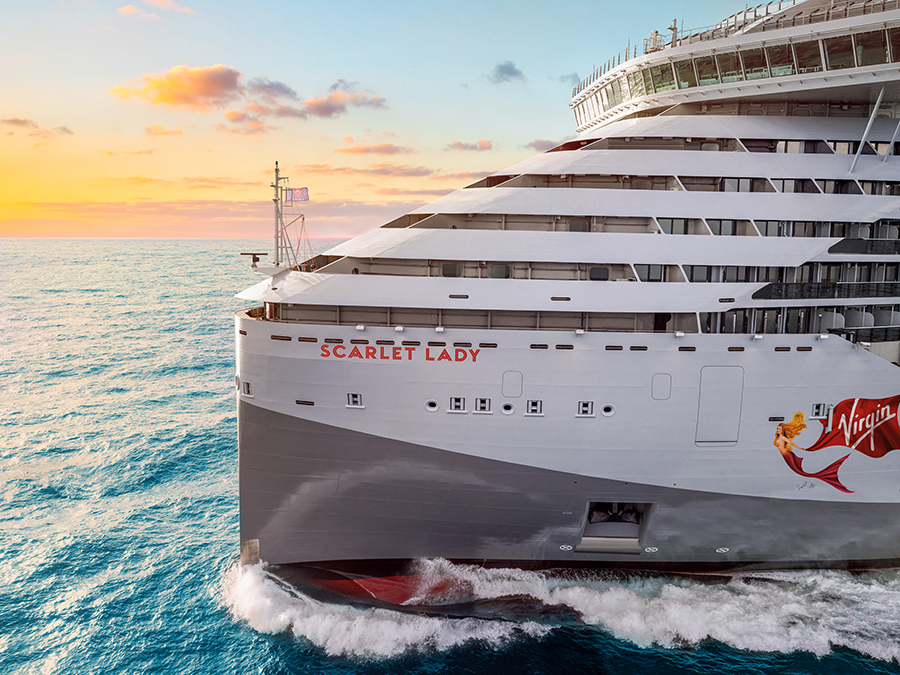 Scarlet Lady, ship details
The first Lady Ship of our Virgin Voyages fleet is almost here, and she's shaping up to be quite a beauty. If the leading lady image on the livery seems recognizable, it might be because she's made appearances on Virgin entities before. Designed by artist Toby Tinsley, her likeness appears on Virgin Atlantic and Australia aircrafts as well as the Virgin Galactic spaceline.
Full ship details
Cabin prices for
9th Dec 2022
All prices