From the Canals of Venice to Renaissance-infused Mantua & Milan and Lake Como Extended Stay (port-to-port cruise)
From Venice to Mantua, enjoy a unique cruise through the heart of three Italian regions. The region of Veneto opens its doorsand invites you to discover Venice, famous Saint Marks Square and Doges Palace, the official residence of Venetian dukes. Lombardy welcomes you next with its breathtaking and varied panoramas. Youll visit unique cities such as romantic Mantua and Cremona, Claudio Monteverdis and Stradivariuss birthplace. Your trip ends with the region of Emilia-Romagna and its traditional cuisine: do not miss out on a tour of Cremona complete with a tasting of authentic cheese and ham! Wrap up your Italian adventure with an enchanting stay in Milan and Lake Como.
Cruise ship:
MS Michelangelo
Departure date:
14th May 2024
Leaving from:
Venice
•
Venice
•
Venice
•
Chioggia
•
and 9 more stops
Price shown provided by: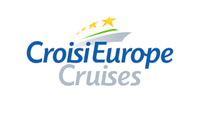 CroisiEurope
Known for its river cruises, CroisiEurope also offers ocean voyages on two small ships. Guests boarding the 130-passenger La Belle des Oceans (formerly Silversea's Silver Discoverer) can follow in Napoleon's footsteps, visit the hilltop villages of Balagne, and enjoy dinner at a traditional inn. Meanwhile, the 197-guest La Belle de l'Adriatique offers itineraries that take in local traditions.
Days 1 - 3
Venice is a city unlike any other. No matter how often you've seen it in photos and films, the real thing is more dreamlike than you could imagine. With canals where streets should be, water shimmers everywhere. The fabulous palaces and churches reflect centuries of history in what was a wealthy trading center between Europe and the Orient. Getting lost in the narrow alleyways is a quintessential part of exploring Venice, but at some point you'll almost surely end up in Piazza San Marco, where tourists and locals congregate for a coffee or an aperitif.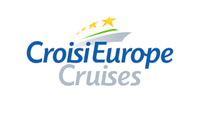 CroisiEurope
MS Michelangelo
The size of this ship allows it to cruise the Venetian Lagoon and to moor close to Saint Mark's Square!
The restaurant is located at the back of the main deck and the lounge / bar at the front. The sun deck with sun loungers is the perfect place to relax and admire the panoramic view of Venice.