Search for your ideal Cruise
Ocean cruising in New Zealand
Boasting lush, green volcanic terrain, some of the planet's most impressive winelands and a J.R.R Tolkien pedigree that's hard to beat, New Zealand is an adventurer's dream. Known for its Maori culture and dramatic landscapes made famous by the Lord of the Rings films, the country is split into two main land masses, the North Island and the South Island, separated by the Cook Strait. From harbours to hobbit holes, it's a land groaning with glorious scenery, where you're hard pushed to turn a corner and not find an epic vista unfolding before you, whether that's glacial fiords, mighty mountains or majestic vineyards. A New Zealand cruise will include discovering the rich traditions of the Maori, exploring buzzing cities like Wellington and Auckland and spotting rare, yellow-eyed penguins, bottlenose dolphins and New Zealand fur seals in the azure waters and rocky outcrops. Though the nation may only be 400km wide, it packs a great deal of variety into its verdant shores.
Why choose a New Zealand cruise
The Land of the Long White Cloud hovers between the Tasman Sea and the South Pacific Ocean, with many of its best attractions found along its 15,000km-long coastline. Now, where do cruise ships dock in New Zealand? Good news for cruisers, as ships can sail right into the heart of the action. New Zealand's ports are a combination of cities and countryside stops. This includes Auckland and Wellington, as well as Tauranga's beaches, and the idyllic Bay of Islands. An unforgettable highlight is soaking up the glacial peaks and fiords in the Fiordland National Park, voted one of the 'Seven Cruise World Wonders' by Condé Nast Traveller. Elsewhere are glistening bays, undulating hillsides dotted with sheep, thundering waterfalls and earthquake sites. Whether you're into rugby, wine, history or wildlife, you'll find it in droves here. If you're looking to cruise to New Zealand from UK, there are plenty of options. Cruise lines including Princess Cruises, Celebrity Cruises, Royal Caribbean, Silversea Cruises, Norwegian Cruise Line, Holland America, Carnival and Azamara all have excellent New Zealand itineraries. Many cruises also incorporate a visit to neighbouring Australia, calling at Sydney and Tasmania.
find your perfect cruise
Find your ideal New Zealand cruise
New Zealand cruises: Best places to visit in New Zealand
Auckland
New Zealand's biggest city is a natural paradise of emerald green landscapes and volcanic mountains. With three harbours and endless shoreline studded with both black and white sand beaches, it's a mecca for outdoorsy types. On a New Zealand cruise, experience the ethereal beauty of Waitomo Glowworm Caves, where glowworms twinkle underground. Climb dormant volcano Mount Eden, or whiz up the Sky Tower for panoramic views of the city. Explore Auckland's twin harbours, full of billionaire's superyachts and lined with first-rate restaurants (Auckland's eateries receive the highest praise of anywhere in New Zealand). Within an hour's drive from the city centre, there are dense tracts of rainforest, thermal springs, wineries and wildlife reserves to discover.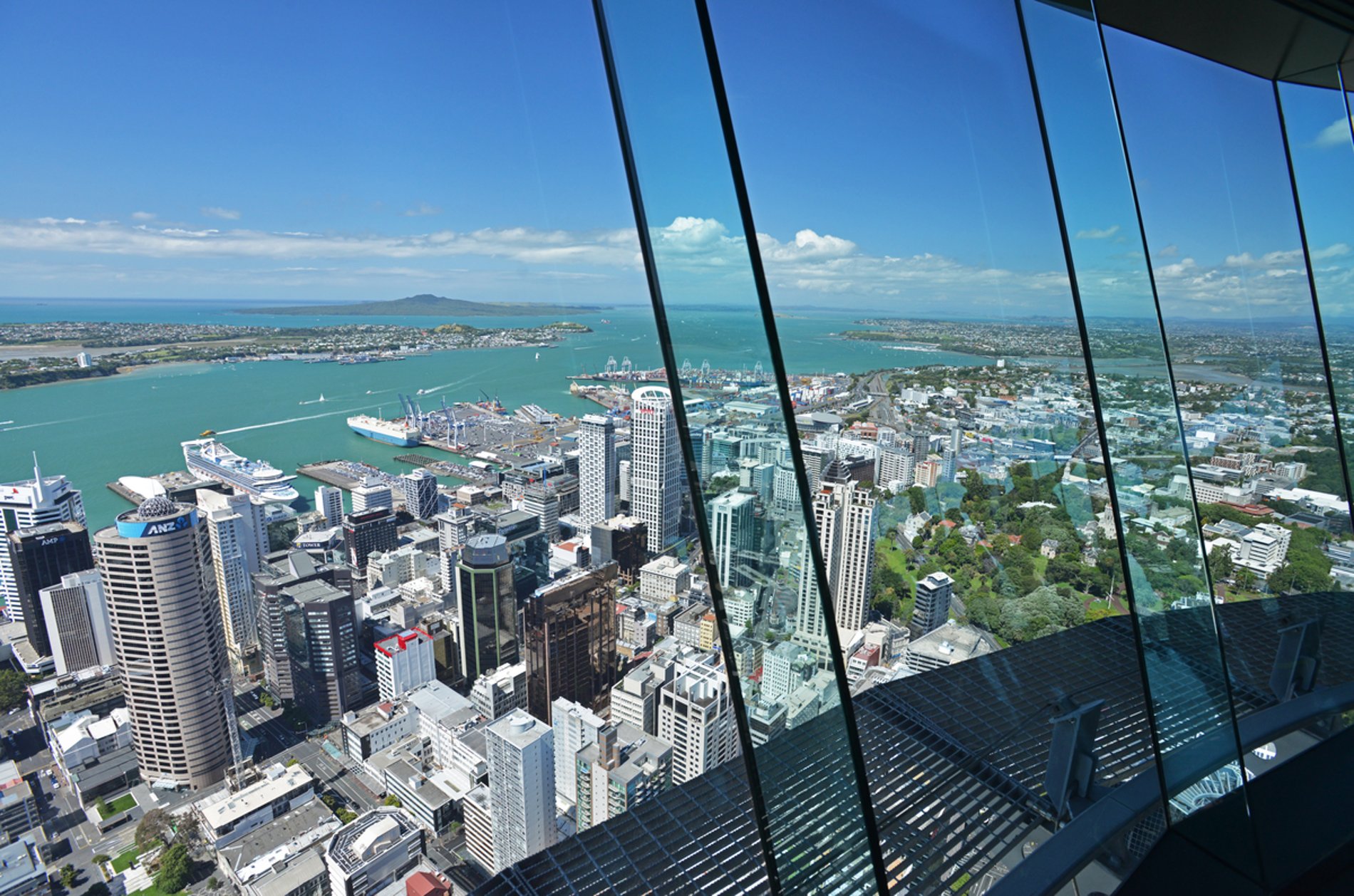 Wellington
Hilly and windy 'Welly' is New Zealand's capital city, home to a thriving local food scene where cocktail bars and craft beer breweries nestle against creative, high-end restaurants. Wellington is the perfect place to learn more about Maori history with several venues imaginatively telling the story of its indigenous people. The fantastic Te Papa Museum harbours an impressive collection of Maori art and artifacts (plus a giant squid you won't want to miss) while the Wellington Museum brings Maori legends to life brilliantly with holographs and special effects. Enjoy picture-perfect panoramas from Mount Victoria or brush up on native animal species at Zealandia wildlife sanctuary, including, of course, the country's famous kiwi bird.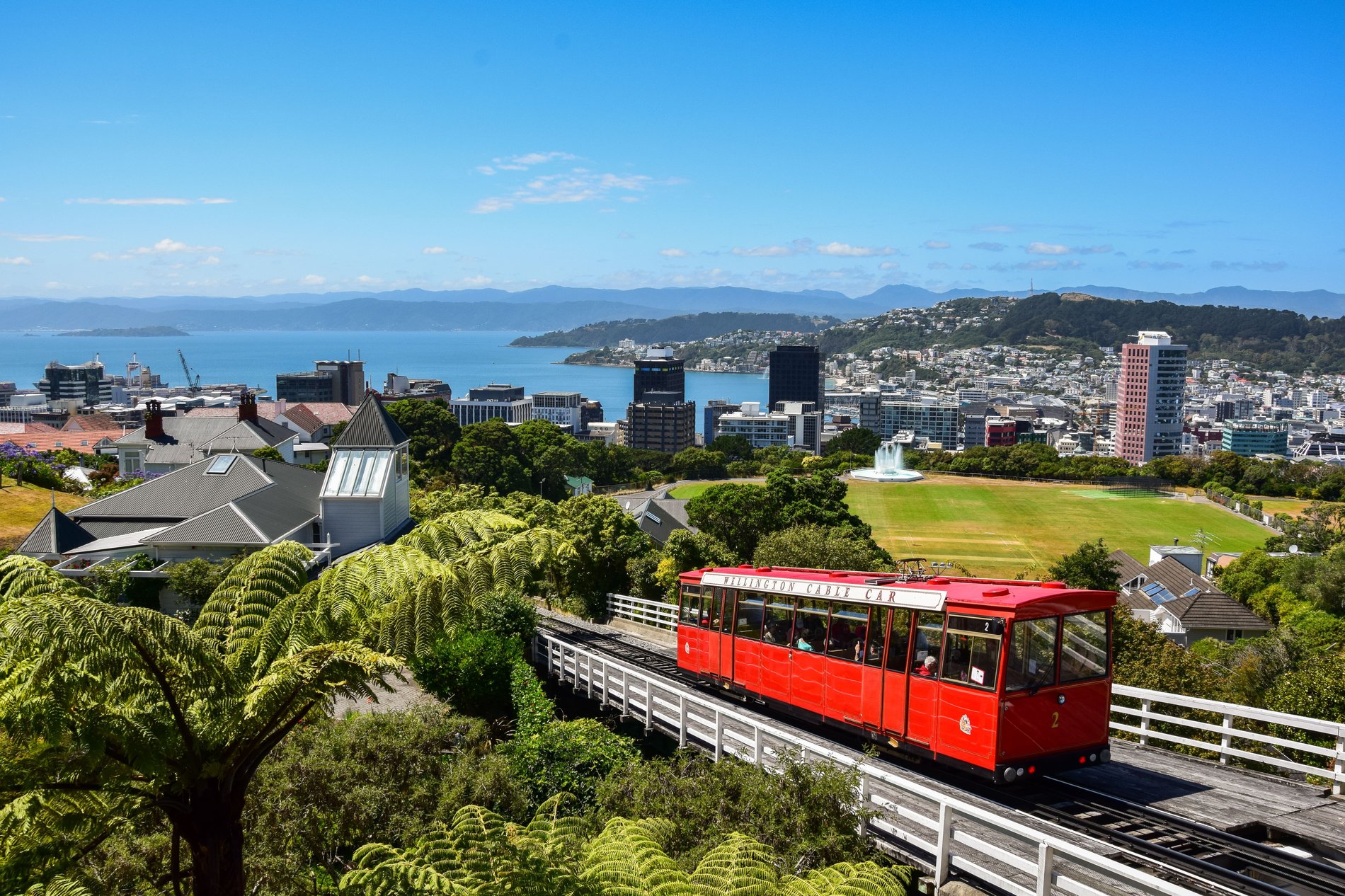 Bay of Islands
Named for the 144 subtropical islands dotted throughout this beautiful stretch of turquoise sea, the Bay of Islands is an incredible sight to behold, without even having to leave your cruise ship. However, if you do get the chance for an on-land excursion, you can hike through Maori village sites on Urupukapuka Island, or relax on its white-sand beach. The Bay of Islands is also home to the Waitangi Treaty Grounds — the site where the treaty was signed between the Maori and the British which made New Zealand into its own nation. Cultural performances are often held here and the largest Maori ceremonial war canoe is displayed proudly. Cap your visit off by jumping into a smaller vessel to pass through the Hole in the Rock, a natural archway carved into a sheer cliff by the sea's lapping waves. If conditions are right, you can jump in to swim with frolicking bottlenose dolphins. For the best time to cruise to New Zealand, we recommend the peak summer months of December, January and February.
Tauranga
This town on the Bay of Plenty is just a short hike from the rolling hills of Waikato – this is where you'll find Hobbiton, the location that served as the Shire in the Lord of the Rings movies. Visit Bilbo's house, the 44 Hobbit Holes and The Green Dragon Inn to learn more about how the famous film trilogy were filmed here by New Zealander Sir Peter Jackson. It's not all hobbits though. Cruise to Tauranga and you're only a one-hour drive away from Rotorua, a geothermal wonderland where you can soak in the rejuvenating waters of the natural hot springs. The Tauranga area is also the perfect place to get stuck into some of New Zealand's best food. Named the Bay of Plenty by Captain Cook for its abundance of produce from land and sea, the area is a veritable natural larder. Try lamb belly with burnt pumpkin, or crusted venison loin at one of the hip brasseries downtown. You'll find wine here, too, especially Pinot Noir. Mills Reef Winery has an on-site restaurant where you can order tasty dishes alongside your glass of choice.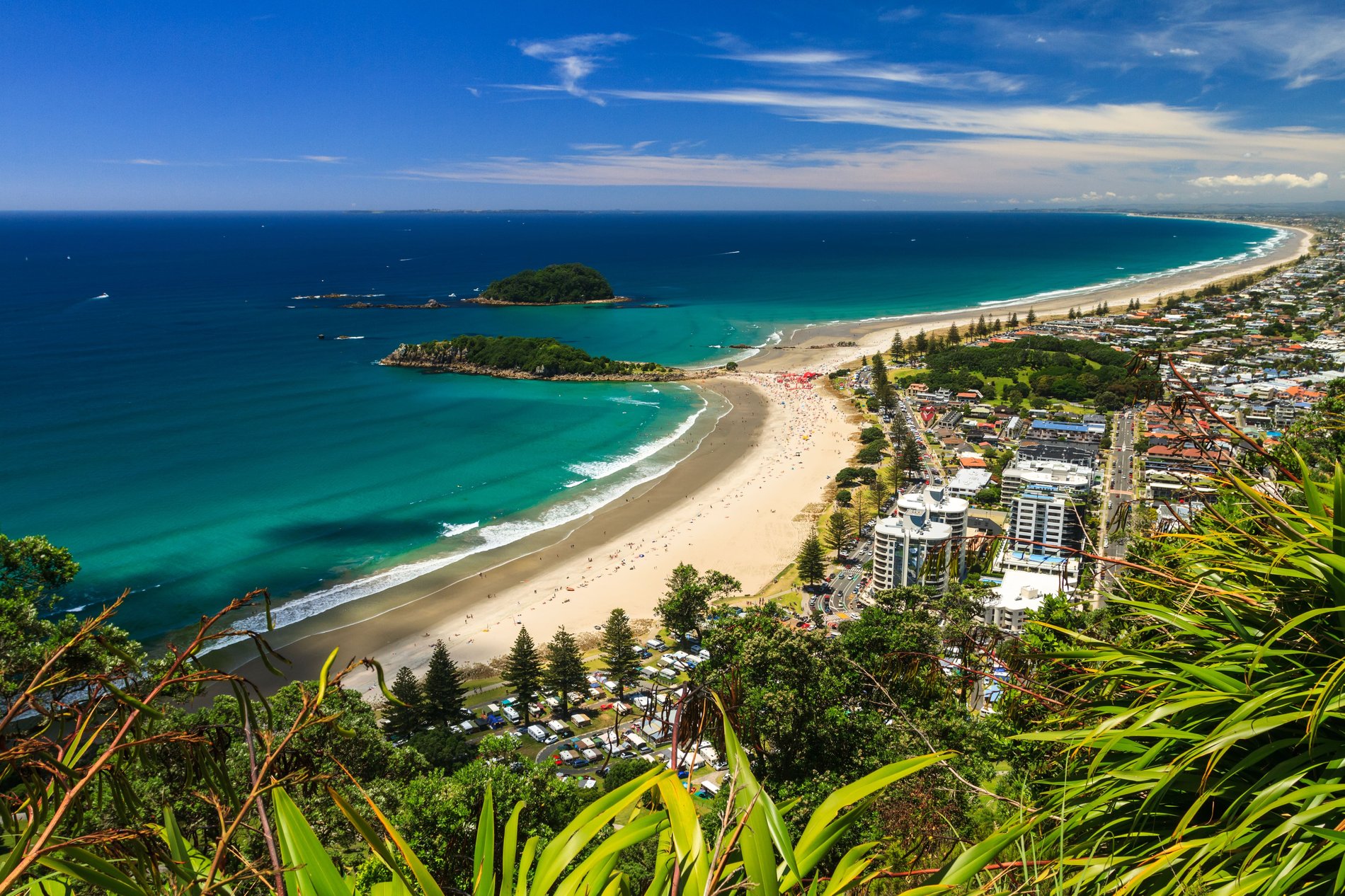 Picton
The pretty harbour town of Picton is the gateway to Marlborough, New Zealand's most famous wine region. Home to arguably the world's best Sauvignon Blanc, wine connoisseurs can hop between the region's 35 or more tasting cellars, sampling tipples from big-name labels and smaller boutique producers. In between pours, enjoy stunning scenery, beautiful forest parks and indulgent food. Picton's waters are home to five different types of dolphins, orca and rare birds as well as the Edwin Fox, one of the world's oldest surviving wooden ships. Built in 1853, it's now a museum detailing the vessel's storied past, including carrying pale ale to India, convicts to Australia and perhaps even Florence Nightingale to the Crimean War. The harbour has several good cafes and shops, plus a market when cruise ships are in port.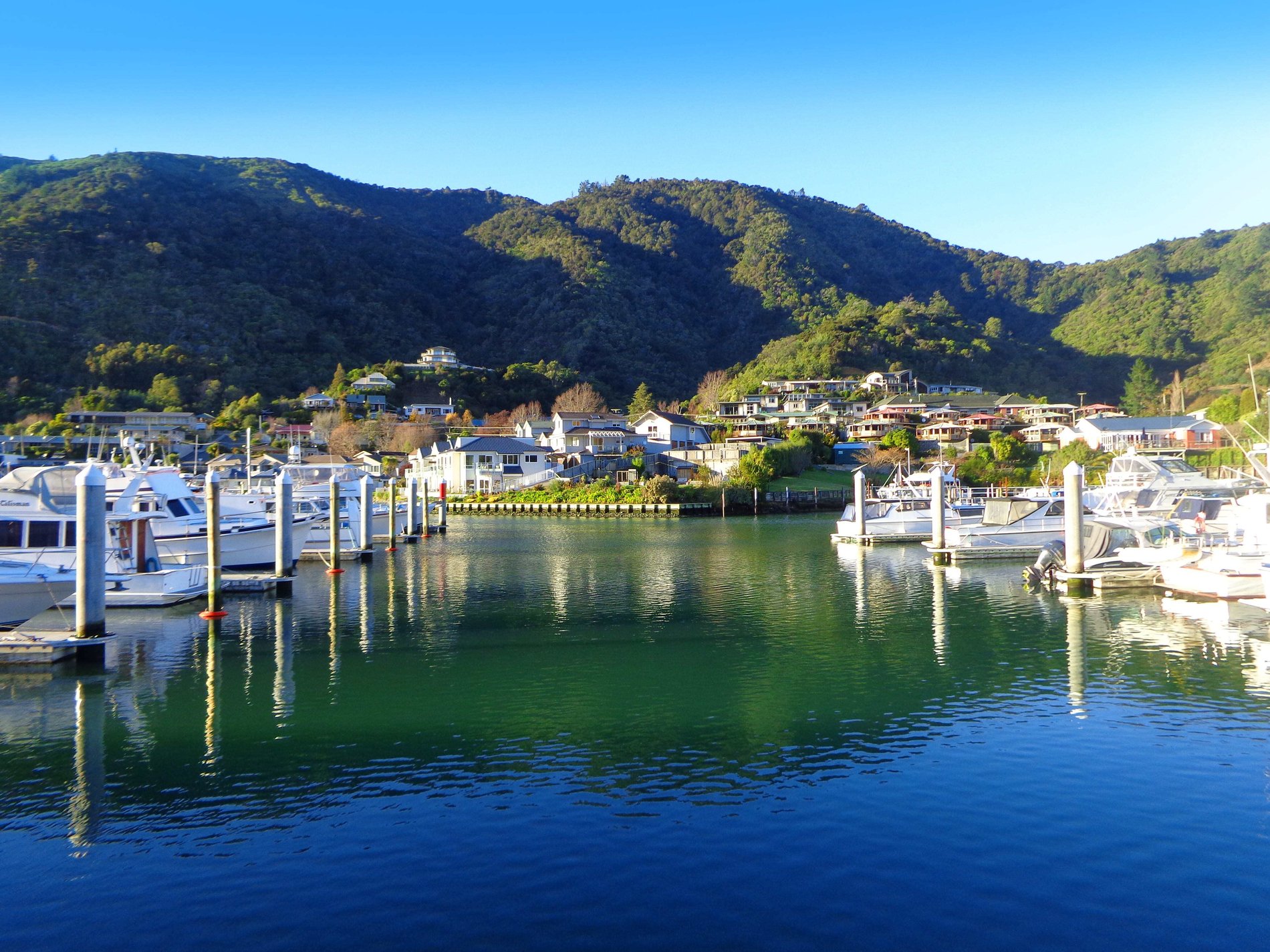 Milford Sound, Fiordland National Park
One of New Zealand's most stunning natural attractions, Milford Sound is the jewel of Fiordland National Park. This glistening fiord is home to seal colonies, penguins and dolphins, among other abundant wildlife, which explains why Maori tribes once favoured it as a prime fishing and hunting spot. Thanks to more than 200 days of rainfall here each year, there are endless plummeting waterfalls to admire and the towering Mitre Peak makes for an impressive and highly photogenic centre piece. Now a UNESCO World Heritage Site, many of Milford Sound's cliffs contain greenstone, also known as nephrite or jade, formed by the heat and pressure caused by tectonic shifts hundreds of millions of years ago. Visitors can travel along the Milford Sound to the open ocean, meaning cruisers can sail right in on a New Zealand cruise for a close inspection of its awe-inspiring scenery.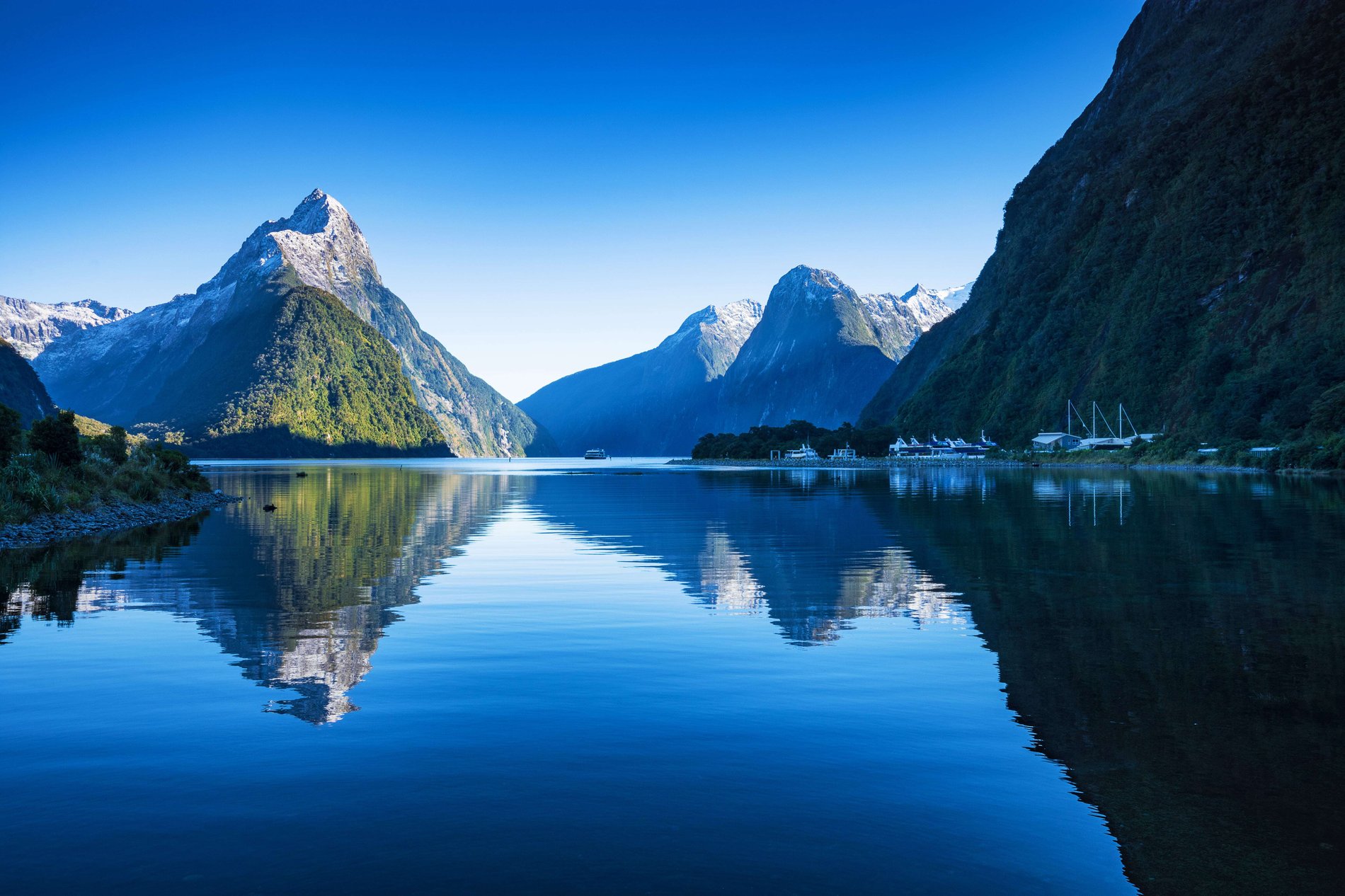 Christchurch
This resilient spot is known as the city that survived an earthquake. In fact, two earthquakes. Following the devastating tremors in 2010 and 2011, the city had to be completely rebuilt, with a final repair bill estimated to be around $40-50 billion. Find out more about the effects of the quakes at Quake City, a compact museum telling the story through photography, video footage, personal accounts and artefacts, including the remnants of the city Cathedral's rose window. Despite the destruction, the emerging Christchurch has become one of the world's newest and most creative cities, with speakeasy bars, food trucks and street art popping up everywhere. And as with everywhere in New Zealand, there's no shortage of incredible nature. Hike through the city's Port Hills for swathes of undulating green and amazing views of sparkling ocean bays. Immediately north of the city is the Banks Peninsula, home to playful critters like white-flippered penguins and the endangered Hector's dolphin.
Iconic ports
New Zealand cruises: Best things to do on a New Zealand cruise
Discover Maori culture
Learn the fascinating customs and beliefs of the Polynesian Maori who settled in New Zealand in the 13th century, a good 300 years before the first Europeans stepped ashore. A Maori cultural performance takes place several times a day at the Auckland Museum, concluding with a loud haka, the traditional dance used by the All Blacks rugby team to intimidate opponents. Learn about the practice of tā moko (tattooing) and the meaning behind the inked motifs, as well as Maori myths, legends and cooking rituals.
Go bird watching
And not just any birds. New Zealand is rich with exotic feathered friends. You might spot the ginormous albatross, with the longest wingspan of any bird, come face to face with the endangered Yellow-Eyed penguin, or hear the call of colourful Kea parrots. And of course, there's always New Zealand's favourite mascot, the Kiwi bird.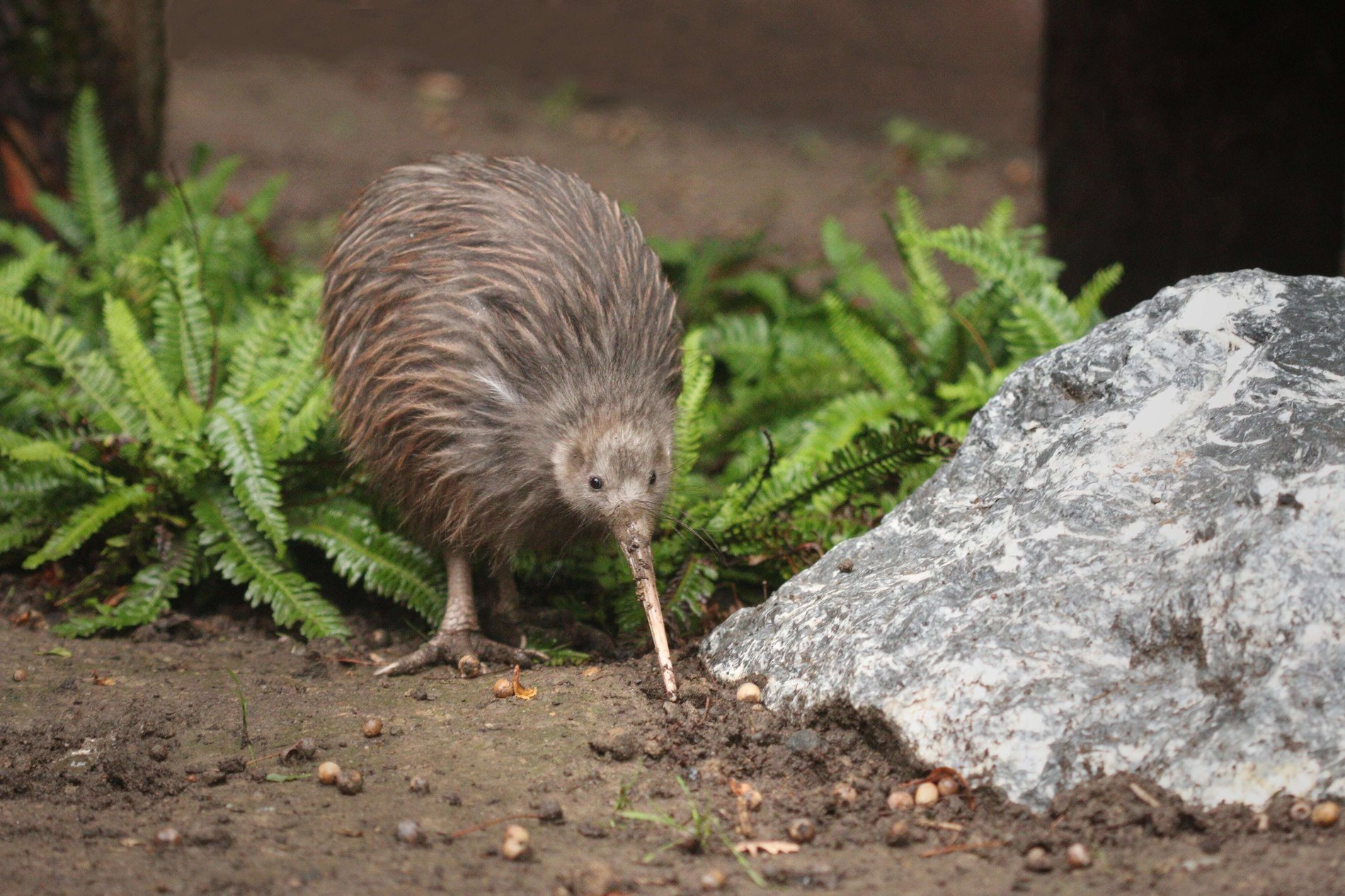 Eat like a king
One of New Zealand's biggest exports, roast lamb – seasoned with rosemary and served with seasonal vegetables – is the hero ingredient in many local restaurants. Look for options that are locally raised and grass-fed for the most incredible flavour. New Zealand's Bluff oysters are thought by many connoisseurs to be the world's best. Top that off with savoury whitebait fritters and green-lipped mussels in curry sauce with crusty bread. And finish with a scoop of hokey pokey ice cream (vanilla with honeycomb pieces).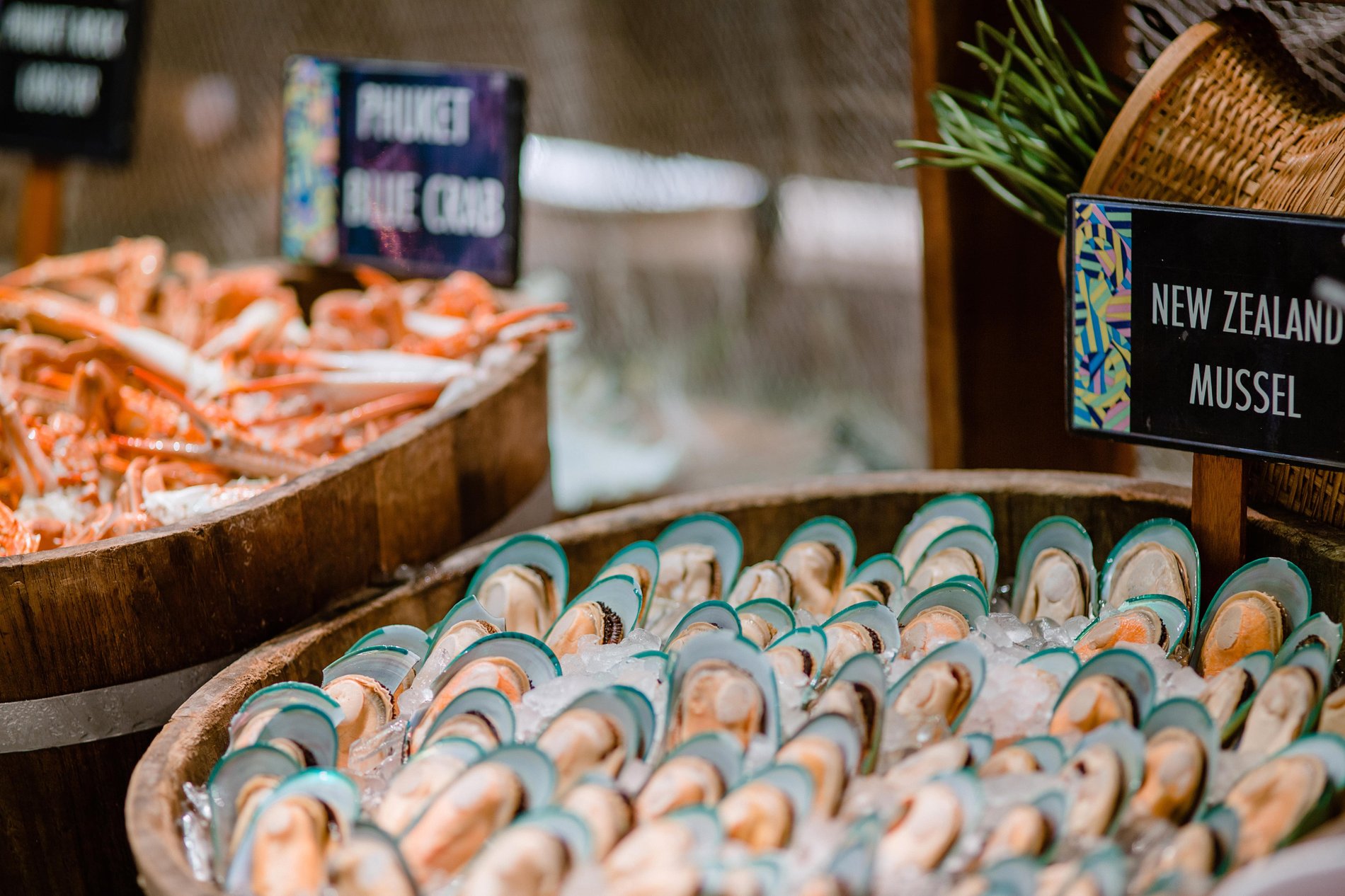 Follow in Frodo's footsteps
The Lord of the Rings film trilogy was filmed entirely in New Zealand, and you can see Middle Earth for yourself at more than 150 different filming locations. On a cruise around New Zealand, you must check out Hobbiton in Matamata – a recreation of hobbit's houses nestled in the rolling green hills. Or explore Wellington's Kaitoke Regional Park, the setting for the elf village of Rivendell. Fans can also take a guided tour of the Academy-Award-winning Weta Workshop, which provided many of the props and special effects for the films.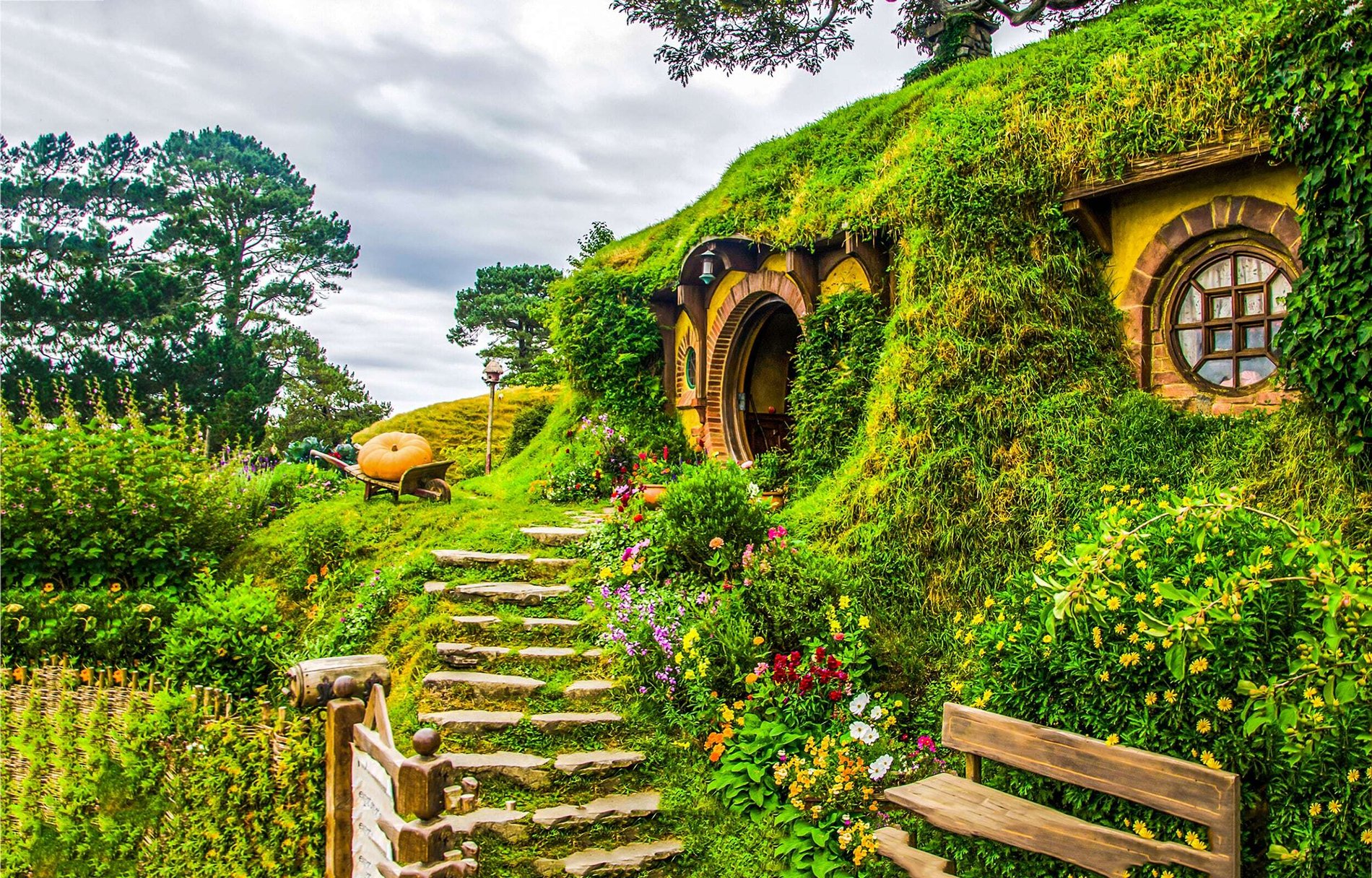 Shop til you drop
Looking for a special souvenir to take home from your New Zealand cruise? Keep an eye out for handicrafts made from ancient kauri wood. The wood is from prehistoric trees found only on the top half of the North Island, and has been preserved for centuries in peat swamps to give it a beautiful iridescent sheen. New Zealand is also renown for its greenstone jewellery, with the jade-coloured gems found in the northern rivers and cliffs of the South Island.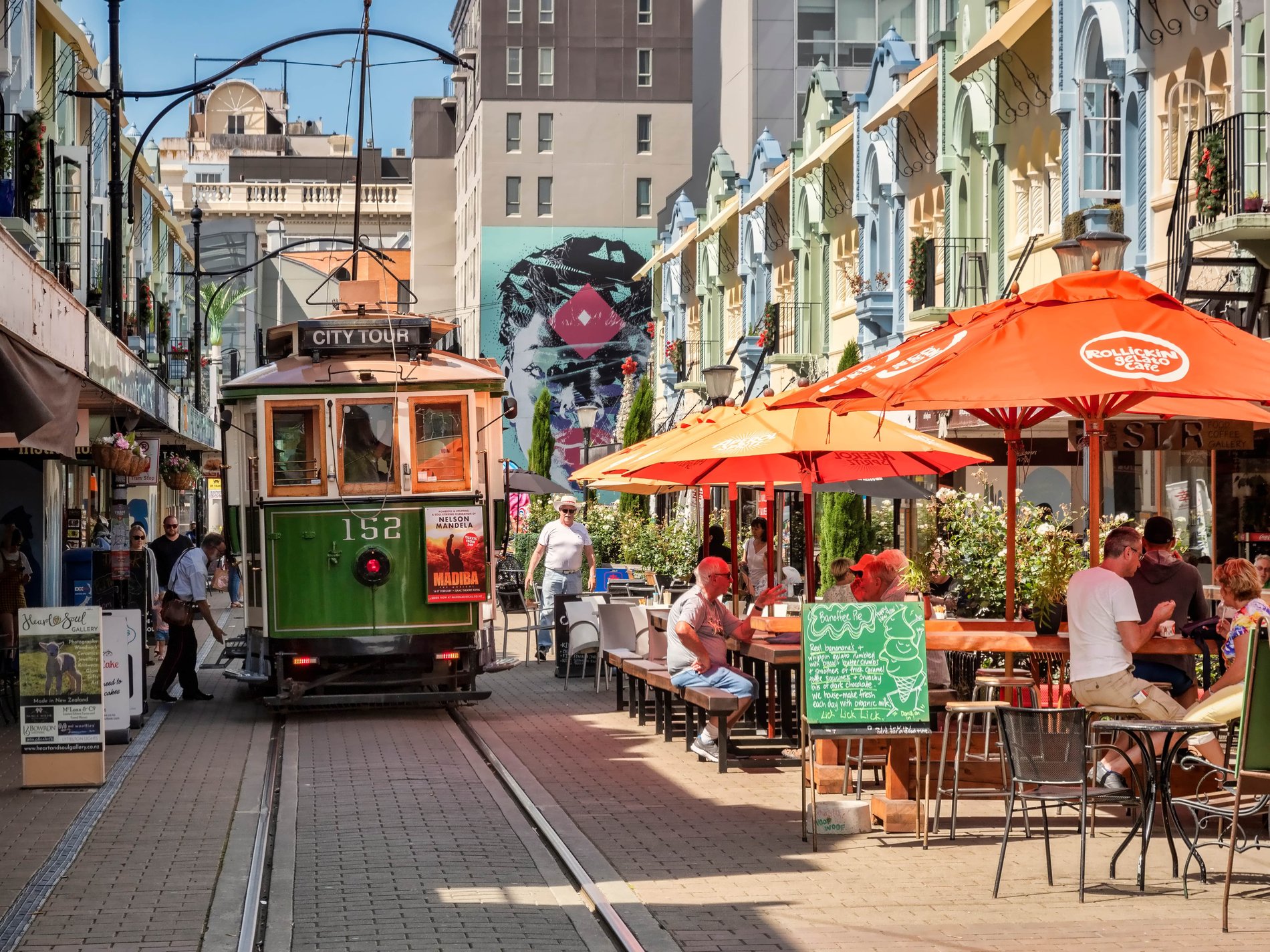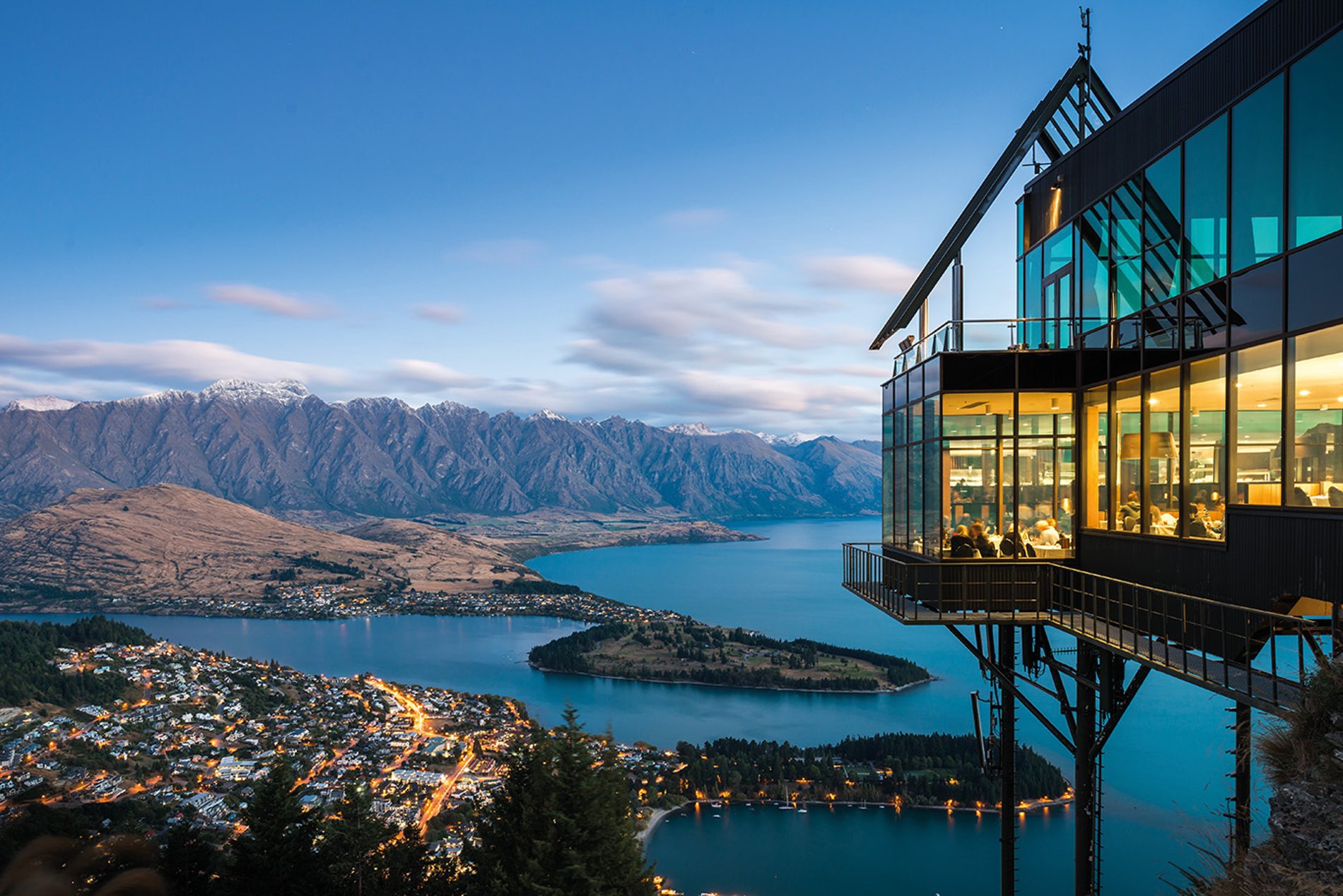 Queenstown, NZ, is a popular resort – especially for mountain sports