Search for your ideal Cruise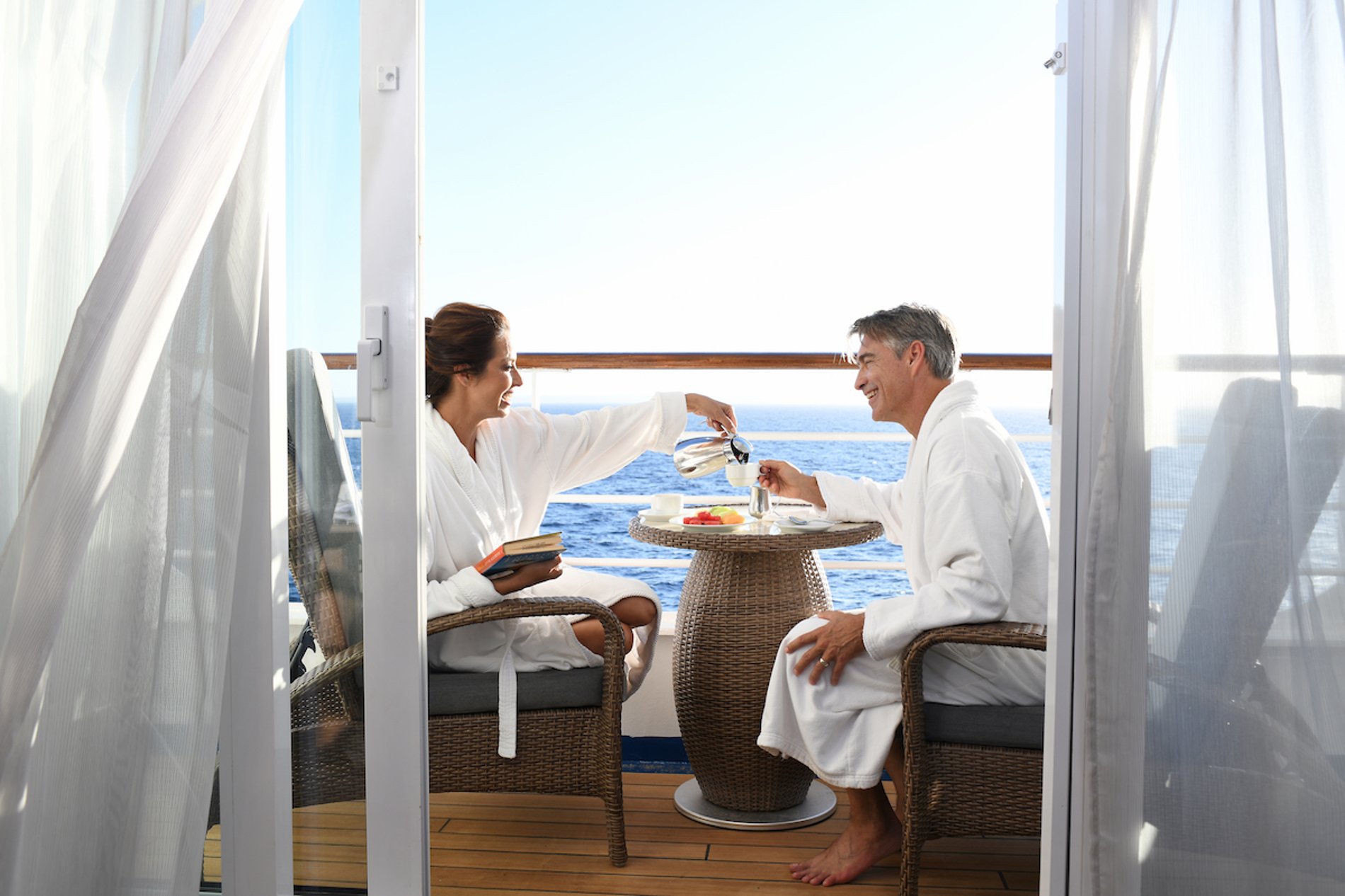 Enjoy Hassle-Free Travel on a No-Fly Cruise with Oceania Cruises
With Oceania Cruises, you don't have to travel far to explore the world
Travel has become a tricky business during the pandemic. The two big questions on everyone's lips are 'when will we be able to travel?' and 'what is the best way to get to where we want to go?'.
It's likely that restrictions will impact at least a small element of your travel plans, but that doesn't mean that planning your next cruise getaway has to become a laborious, time-consuming affair. Fortunately, the solution is simple: a 2022 no-fly cruise with Oceania Cruises.
The luxury cruise line has released a range of new itineraries, including voyages departing from Southampton, Edinburgh and Portsmouth, giving you the option of setting sail hassle-free from the UK.
Imagine hopping on board not far from your doorstep, with the peace of mind that all you have to do is sit back, relax and watch the ocean drift by. After a year of facing four walls, only punctuated by walks in your local area, that is pure paradise. From our glorious British Isles to the heart of Europe, a no-fly sailing with Oceania Cruises makes adventure accessible.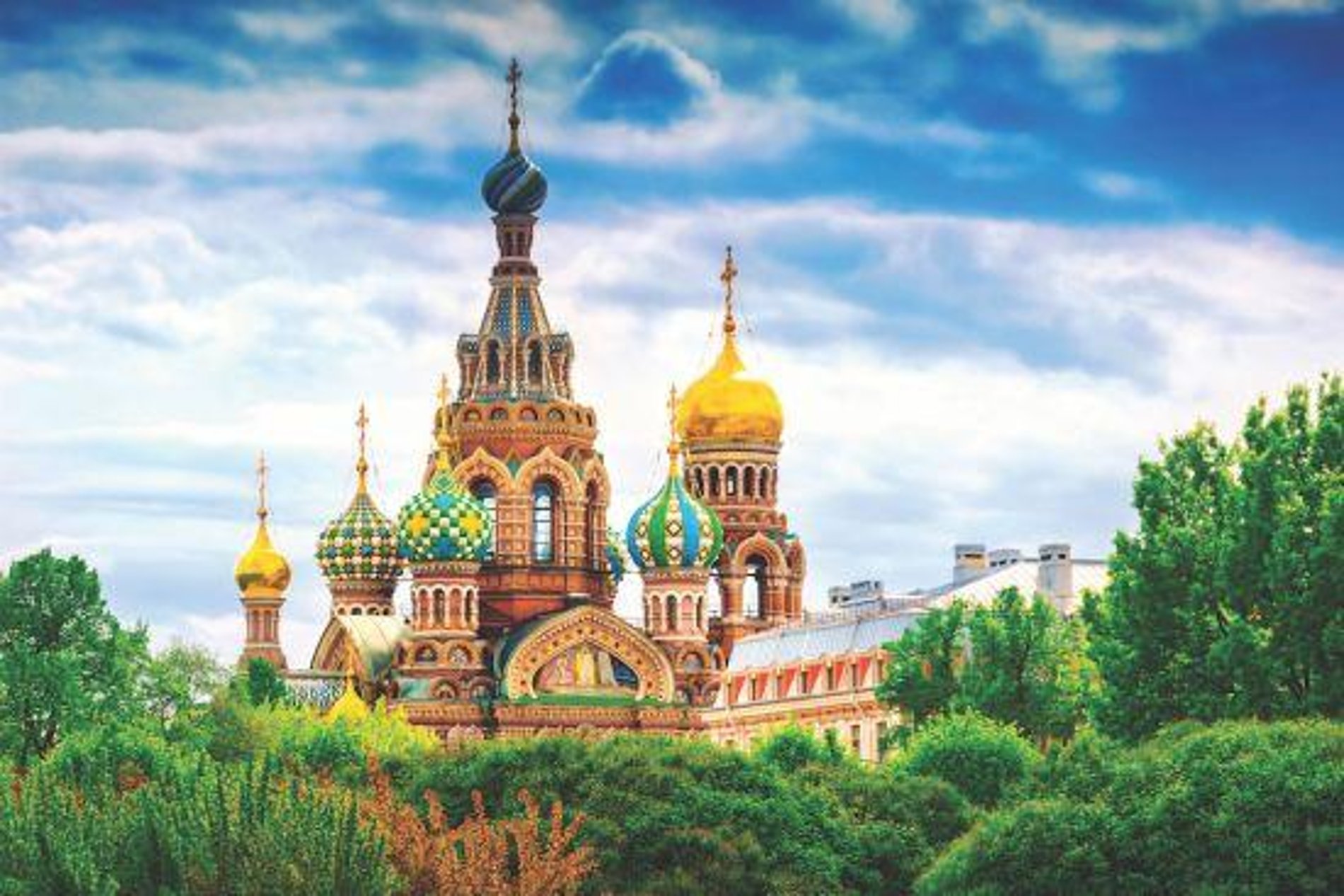 For example, the cruise line's 14-day 'Whimsical Europe' itinerary on Sirena, departing from Portsmouth on 17 September 2022, is scheduled to visit some of Europe's most visually stunning cities, such as Tallinn, St Petersburg and Helsinki.
Alternatively, how about a 'Western Europe Quest', again on Sirena, departing Southampton on 3 June 2022, and calling in Paris, La Rochelle, Bordeaux, Bilbao and San Sebastian, among other incredible destinations.
Meanwhile, on Oceania Cruises' 12-day 'Nordic Trailblazer', you'll get the chance to cruise the North Sea and visit the Shetland Islands, before exploring Norway, including Stavanger and the cool and hip capital, Oslo.
Many of Oceania Cruises' no-fly itineraries also have longer time in ports – so you don't have to sacrifice one landmark over the other – as well as overnight stays in many destinations, meaning you can immerse yourself in the history and culture of the region without worrying about the factor of time.
And, even on the itineraries that do require inbound or outbound flights, the end result is more than worth the little bit of travel required.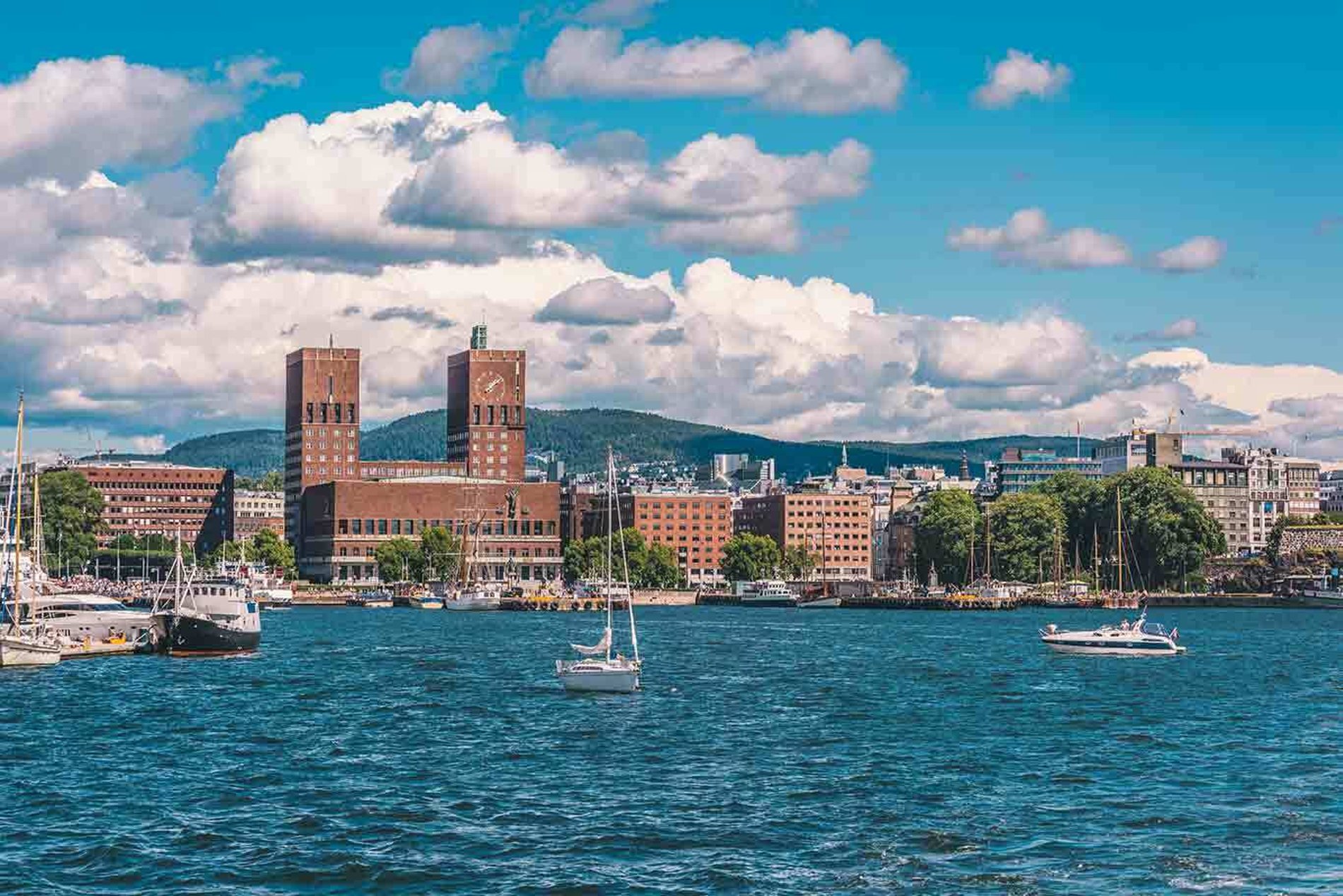 Go Local for immersion
The beauty of Oceania Cruises' no-fly itineraries is that many destinations include the cruise line's celebrated Go Local tours. These are the epitome of immersion, taking you into the heart of a destination with unrivalled and authentic experiences.
Think engaging with local people and businesses, watching craftspeople and traders go about their daily lives, or even giving something a go yourself – you never know, you might unlock a hidden talent that changes your life.
In Bilbao, for example, a half-day Go Local excursion gives you the chance to attend a shepherd school and learn how to tend the indigenous Laxta sheep. You'll watch highly intelligent sheep dogs herd the flock of sheep, while enjoying the Idiazabal cheese made with sheep's milk – with a glass of Txacoli wine, of course.
In the culturally rich city of St Petersburg, meanwhile, it's time to get your hands dirty… with paint. You'll learn to paint your own version of the famous Matryoshka nesting dolls – popular since 1900 – in a hands-on class and then enjoy a traditional Russian tea party.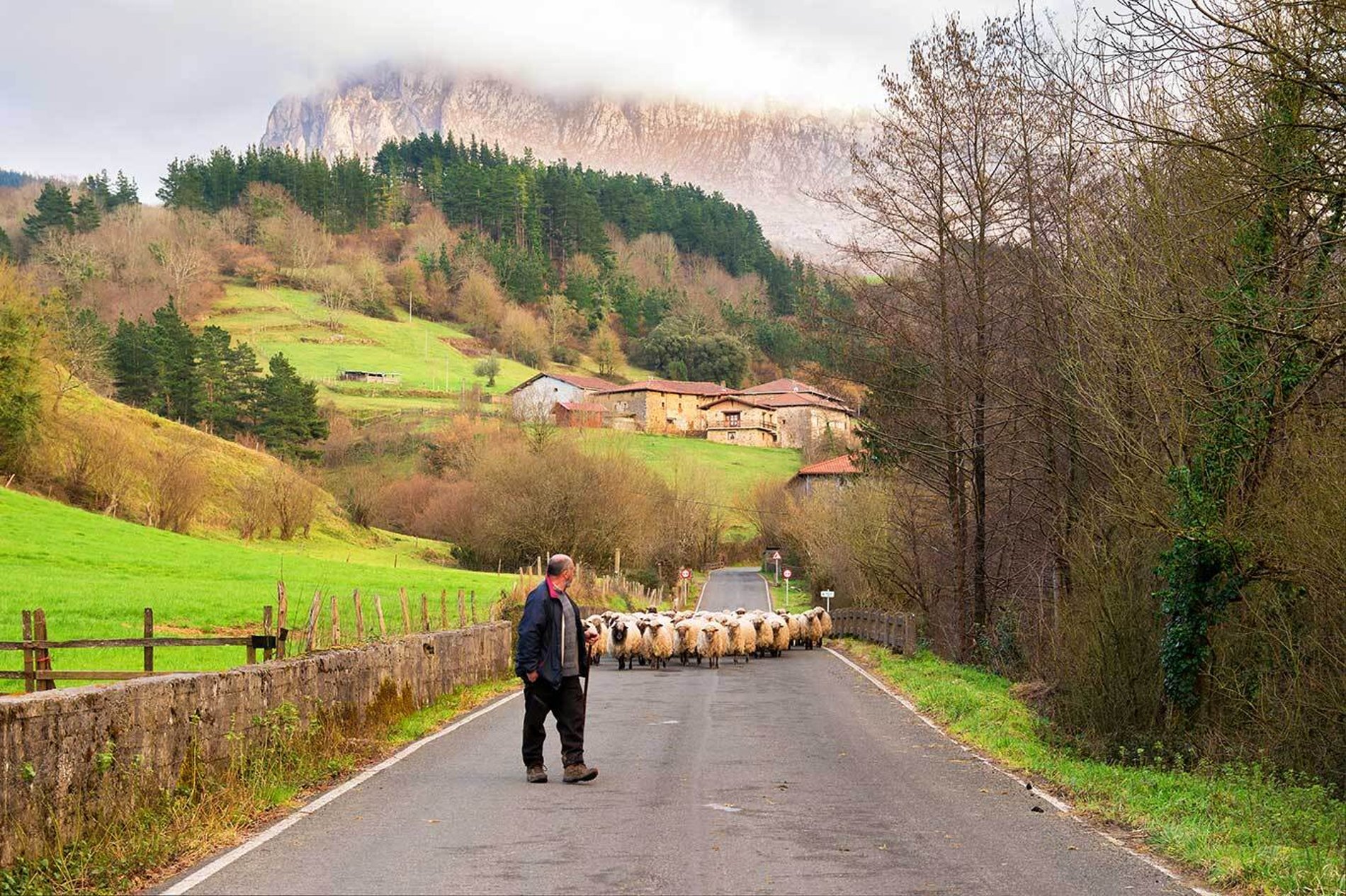 Love opera and ballet? Head to the Mariinsky Theatre to learn the inner workings of this historic theatre. It's access all areas with Oceania Cruises, as you join the curator for a behind-the-scenes tour and meet a ballerina over a cup of tea. Depending on when you visit, you could be exploring the inner workings of the stage, the grandeur of the royal box, or the costume storage room.
Some of the voyages include an overnight stay in Bordeaux, and it would be remiss of you to miss out on the chance to learn French in a trendy neighbourhood – order a snack or a drink if you have the courage – or discover the medieval area of this beautiful city. This tour focuses on showing you the narrow streets and hidden gems that many visitors to Bordeaux often miss.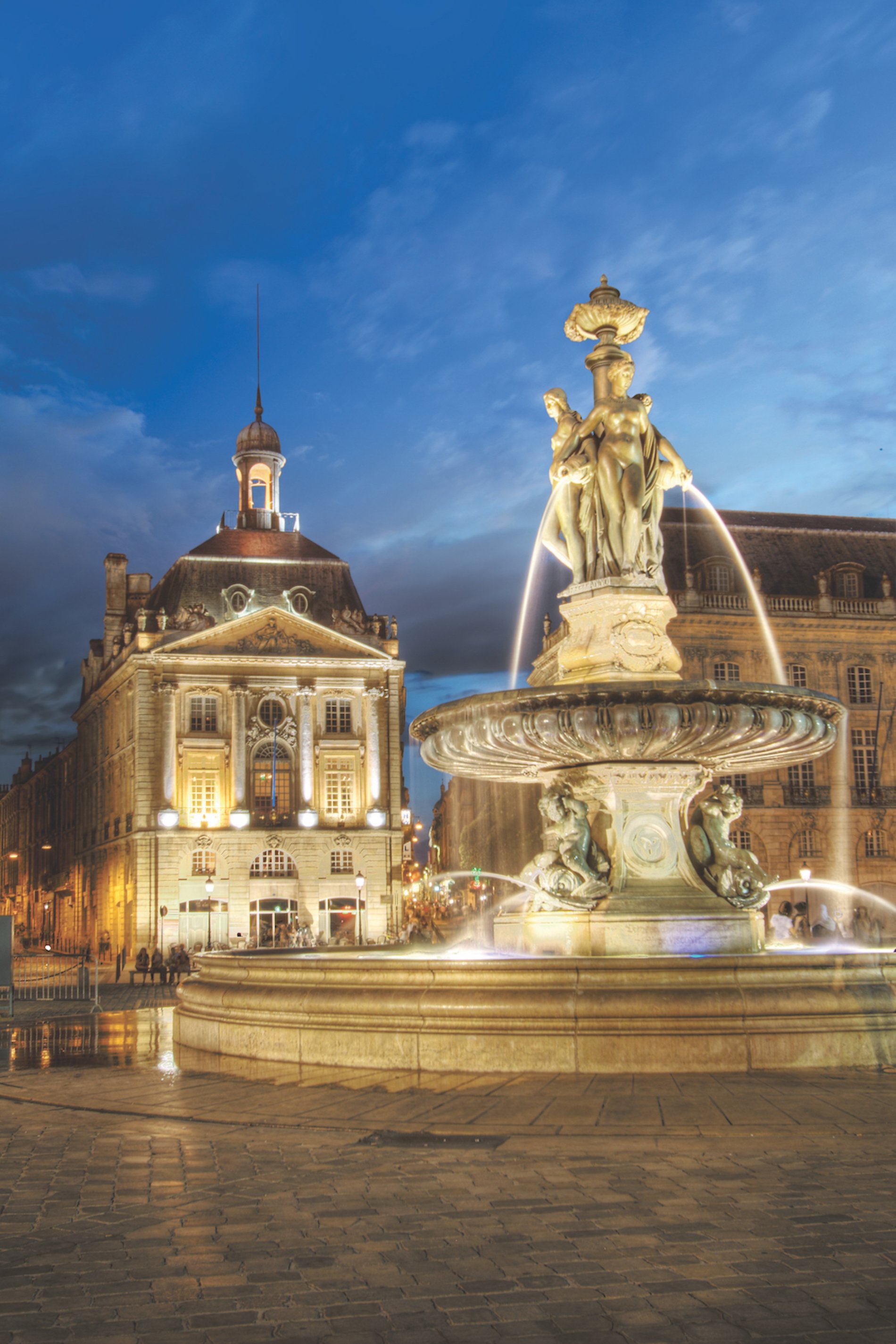 Travel from the 15th-century Cailhau Gate for a route that shuns the standard museums and wine shops. There's Fernand Lafargue Square, named for a 19th-century Bordeaux novelist, and the 15th-century Big Bell that was sounded to alert the people of fire or attack.
These are experiences you won't find on review websites, with insider knowledge that can only be found when travelling with Oceania Cruises.
All of Oceania Cruises' 2022 no-fly cruises include a choice of one free OLife Choice amenity: free shore excursions, a free beverage package, or free shipboard credit. OLife Choice is a programme that has been designed to take your cruise experience to the next level.
Visit oceaniacruises.com for more information.