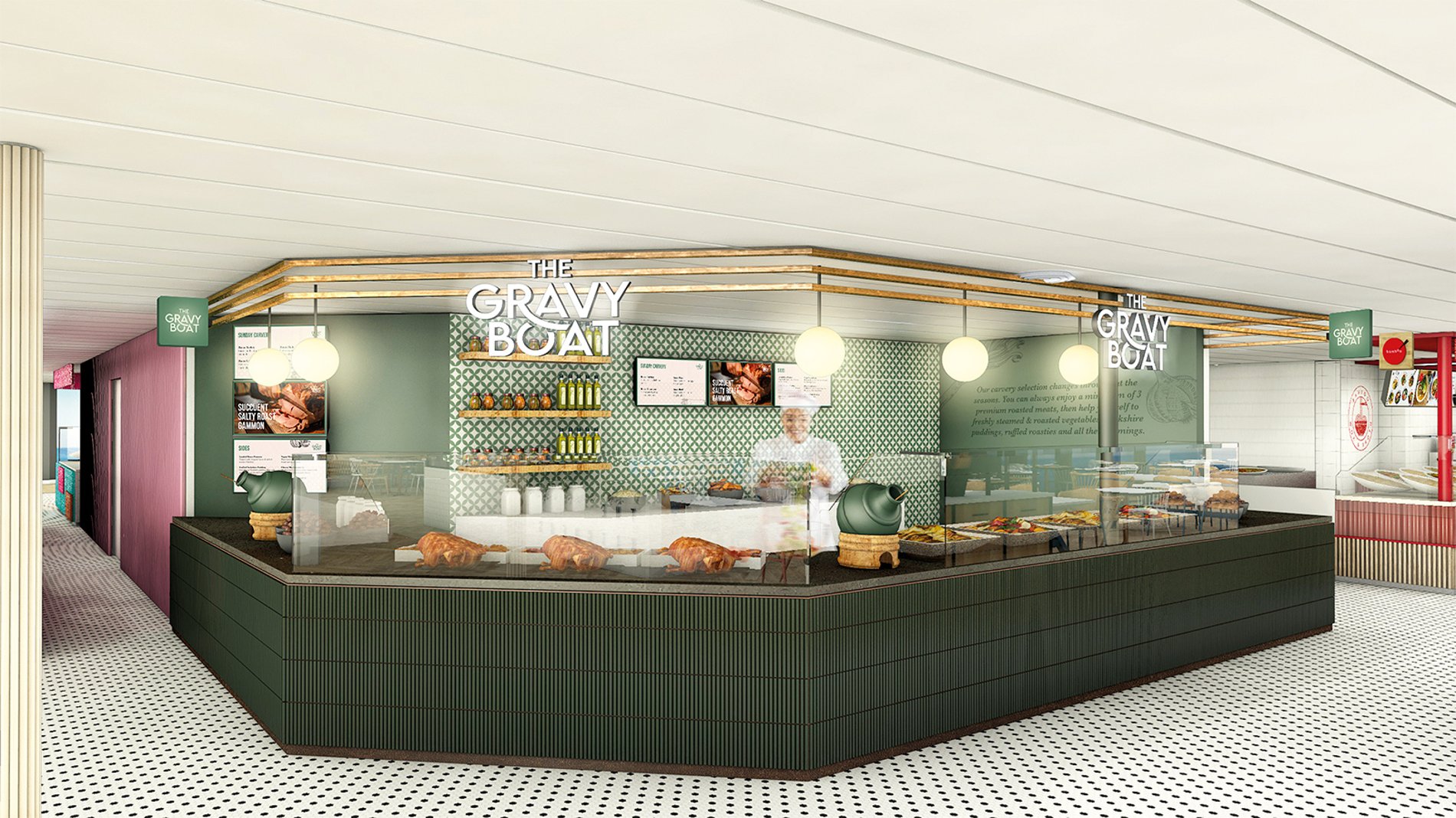 Marella Cruises reveals new menus and eateries onboard Marella Voyager
Marella Cruises has announced a new Spring 2023 menu which will be rolled out onboard Marella Voyager - foodies, you know what to do...
Marella Cruises' newest and highly anticipated ship, Marella Voyager, is raising expectations by adding more than 150 new dishes for your eating pleasure across the 17 food venues onboard, including a wide selection of vegetarian and vegan meals with over 37 new dishes to choose from.
While you sail off to some of the most lucrative destinations across the world, Marella Voyager will always have something for everyone to enjoy.
This fresh new menu takes on some of the most beloved classic British meals and adds a quirky spin to them, most notably a Sunday Roast made with a full vegan roasting joint derived from oats, and even speciality vegan ice cream. But certain staple foods like Beef Wellington will still remain for you to enjoy at their leisure.
"We're bringing a twist to classic British food that we all know and love, while enticing passengers to branch out and sample something new," Chris Hackney, Managing Director of Cruise for TUI UK & I said.
"We understand what guests want from their cruise and what they love about our existing ships, so by ensuring we keep some Marella Cruises favourites as well as adding a different flavour to Marella Voyager, we will be providing more choice for our loyal customers and providing an exciting introduction to the brand for new customers."

With a team of highly skilled chefs having worked over 250 hours in recipe development, Voyager's new menu is sure to be a treat for all.
Keep on reading to discover four unique places to find a diverse and unique selection of food onboard, at least one of which will most likely have something you've never tried before.
Silver Fork
Prepare to be surprised at Silver Fork, Voyager's very own exclusive restaurant that provides you with a unique tasting experience while cruising off to their next destination.
They specialise in deconstructing UK classics in unexpected ways, but still, remain faithful to certain quintessential British flavours.
Every bite is filled with the nostalgia of your local chippie and beachside snacks, with an alternative and elevated take.
At Silver Fork, passengers will be sure to partake in an eating event like no other, experiencing the crossroads of tradition and playful experimentation.

Latitude 53
Voyager's main restaurant is as appetising as it is visually pleasing.
Spreading across two stories of the ship with floor-to-ceiling windows, the views are bound to be remarkable from every angle.
The menu is equally top-class, made up of an exceptional selection of British breakfast, lunch and dinner dishes, but that's not all. The recent menu revamps for this coming Spring have also added a wide array of vegan and vegetarian options, dishes from upcoming destinations and international favourites.
You can now enjoy a global, all-inclusive culinary experience with stunning views. What could be better than that?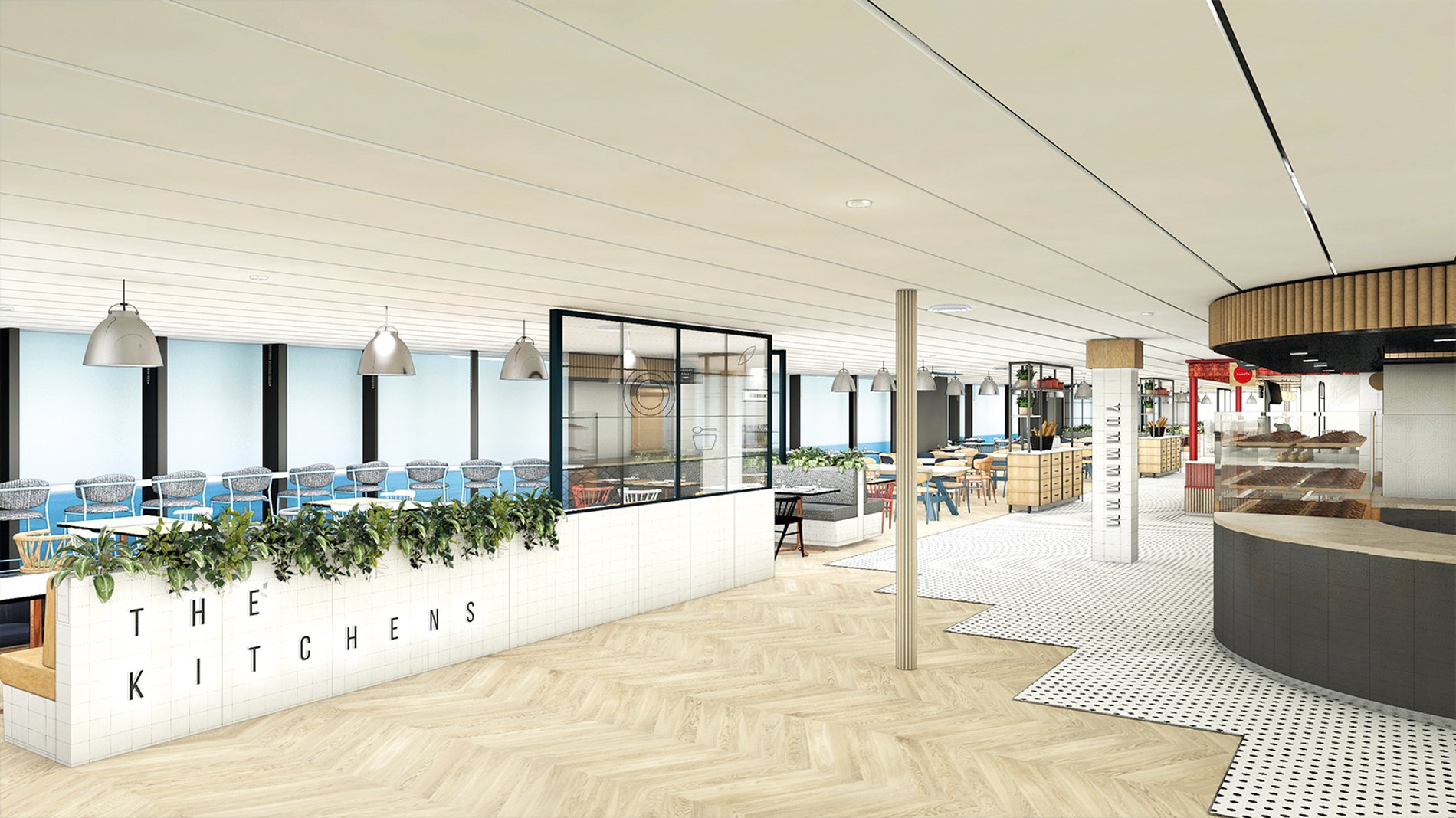 The Kitchens
Featuring eight different eateries, serving food ranging from British classics to South Asian and Arabic flavours, The Kitchens is a new concept and a highlight of Voyager's dining options.
So you can indulge in your favourite cuisine, or try new foods from all over the world. The Kitchens also has a designated dessert area, with a large selection of items to satisfy any sweet tooth.
Platter
Looking to get a cheese board and a glass of wine with friends? If so, Platter is the perfect place to visit on Marella Voyager as the menu is specifically created for sharing.
Open late afternoons and evenings and with an extensive wine and beer list, you can unwind with their favourite beverage and treats on the side, whether that be cheese, charcuterie or maybe even a vegan board.
Dietary restrictions are not a problem at Platter, everyone is given the opportunity (and mouth-watering food) to have a wonderful time.