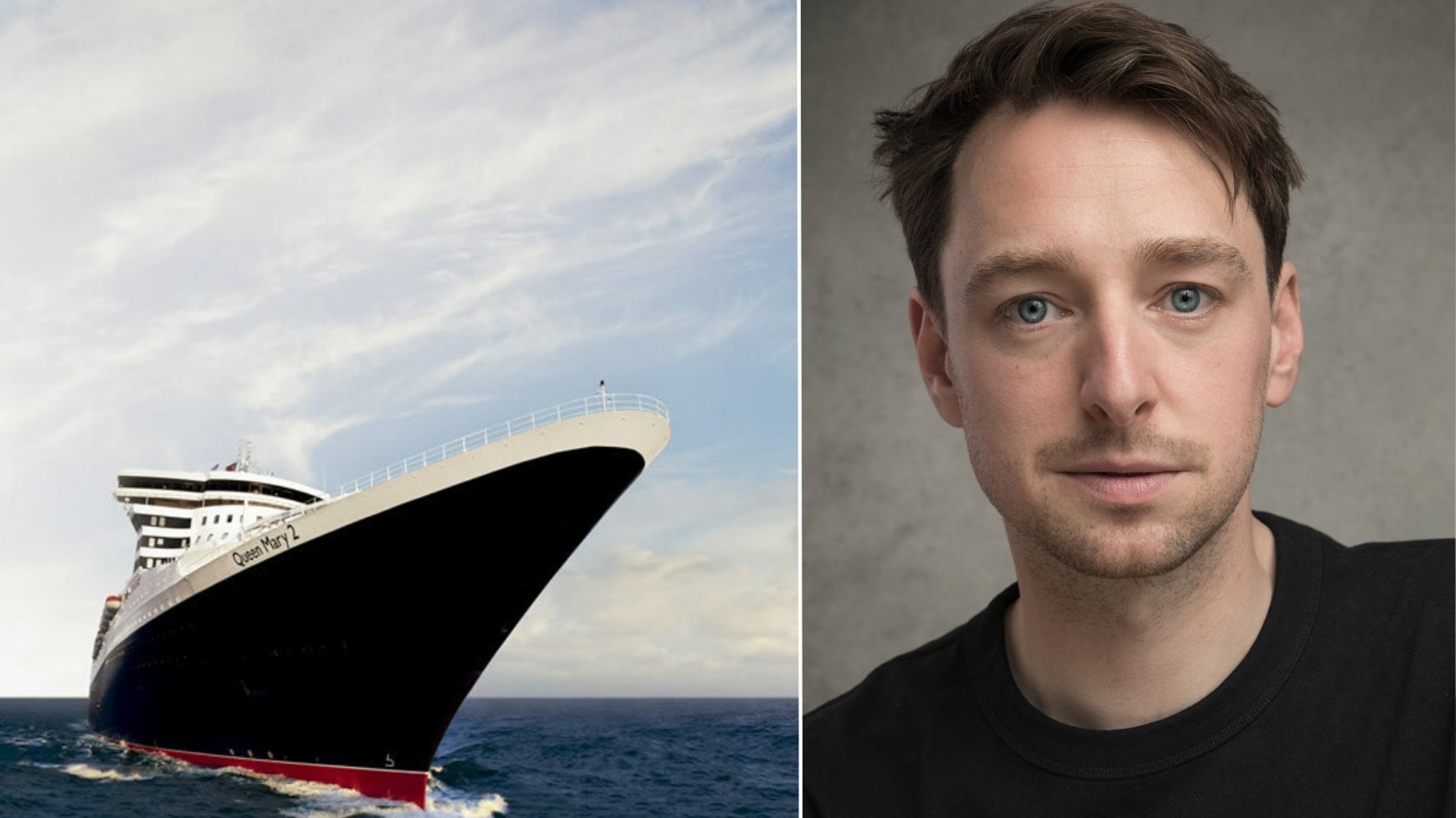 Star on board: Stuart Turner of the Royal Shakespeare Company
The Royal Shakespeare Company's Stuart Turner on meeting Alfie Boe and why New York is his favourite cruise destination
Having starred in Heathers: The Musical at The Other Palace Theatre, the UK tour of Romeo & Juliet and many more productions, Stuart Turner has now joined forces with Cunard to share his talent on the high seas.
Stuart will be playing Gielgud/ Jimmie Miller/ Pearl/ Joan 3/ Murray+ in Miss Littlewood as well as Benedick in Boundless as the Sea onboard Queen Mary 2.

This forms part of Cunard and the Royal Shakespeare Company's partnership, which began in May 2022, and aims to bring the power of Shakespeare to sea.

Each week, passengers onboard will be able to watch one of two shows put on by the Royal Shakespeare Company (RSC). Guests can also watch some of the company's most popular productions in the onboard cinema as well as in their staterooms.
World of Cruising catches up with Stuart Turner to learn more about his time at sea.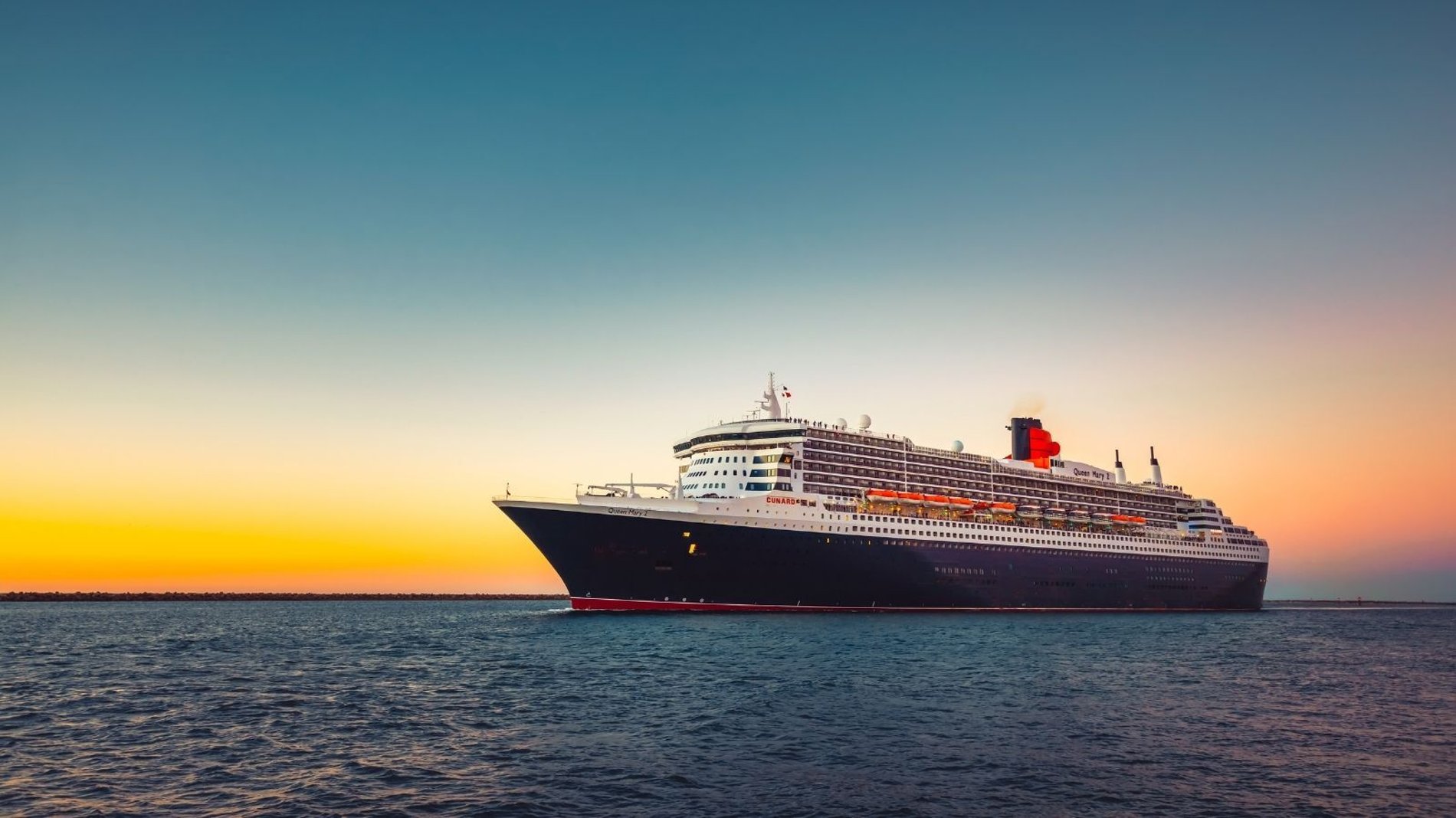 What was your first cruise holiday and where did you go?
Before this sailing with Cunard, I've only been on one which was around the Mediterranean. So we did Rome, Corsica, France, Spain, Tenerife and more.
In fact, that cruise started in South Africa, so we crossed the equator and it was actually my first time working on the RSC – so I made my RSC debut and crossed the equator on the same day. You get a certificate when you cross the equator onboard too, which made it really special.
What would you say you love most about cruise holidays?
Particularly with Cunard, it's the onboard experience as they're very focused on delivering a high standard service.

You also can't beat the excitement of going to explore countless new destinations, and knowing that the next morning you'll wake up somewhere else in the world and do the same again. It's just exciting and fantastic.
What would be your ideal cruise destination?
I'm a bit of a city boy. So I actually really enjoy it when we go when we go to New York. And then, because of the nature of cruising, you go to places that sometimes you might not necessarily choose and then end up having the most amazing experiences.
When I was in Namibia, we ended up quad biking through the Namibian desert. It just shows that following a predetermined schedule can take you to places and result in experiences that normally you might not choose or you might overlook.
What's the best thing to happen you at sea?
For me, the worst thing is when it gets quite rocky at sea as it can be daunting, but after a few times I actually find it quite exciting. The best thing about being onboard is meeting people.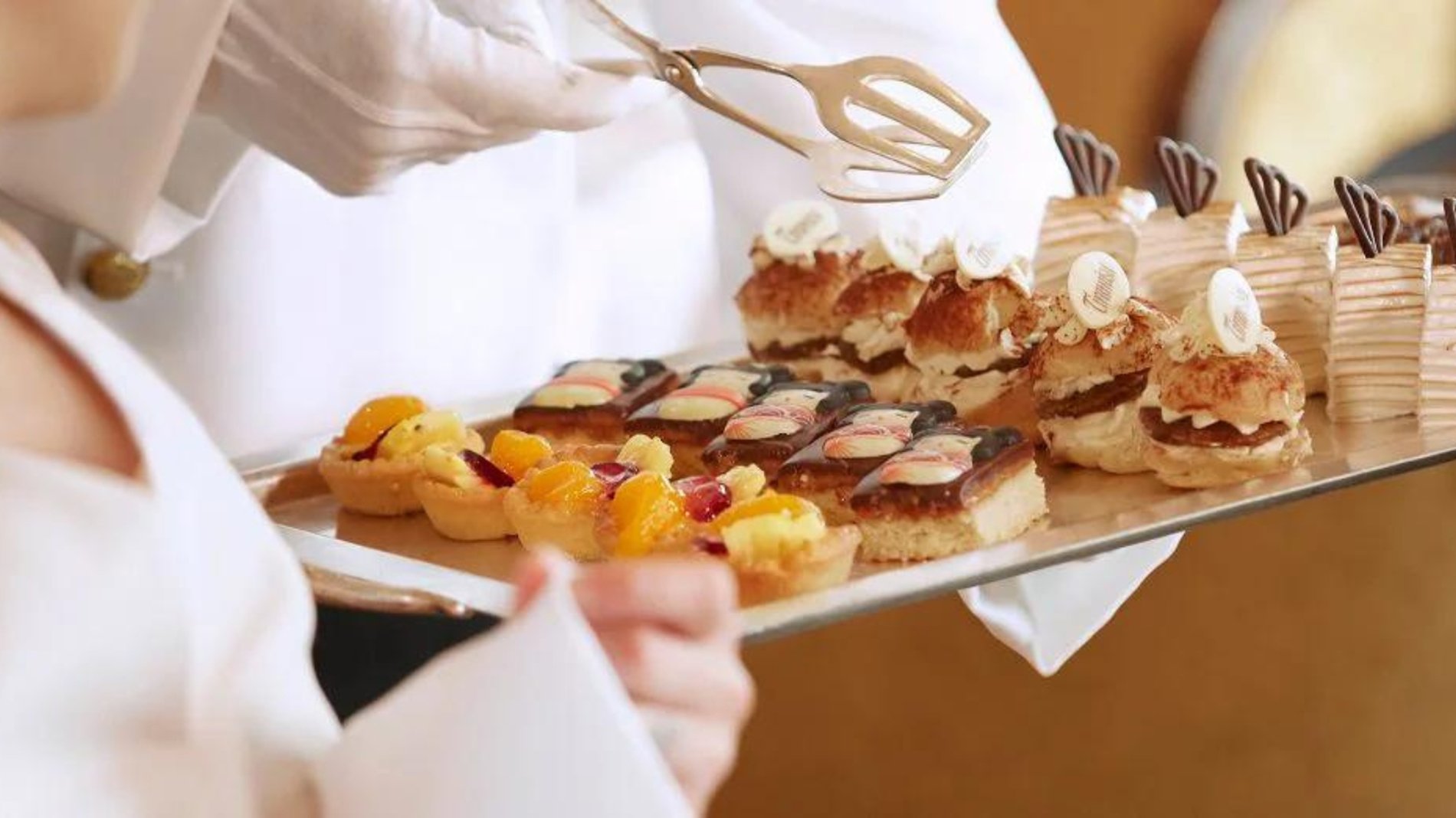 Who is your ideal cruise travelling companion and why?
If I if I could take anybody with me. I would take Miriam Margolyes because I adore her. I think she's absolutely hilarious and I think you could take her anywhere in the world, put her in any situation and she would just just be that wonderful human human being that she is.
What is your top travel tip?
My top travel tip would be arrive arrive at your places with an open mind and be ready to explore.
I think it's really important just to just go and enjoy and think 'I'm going to live in that place for a day.' I think that's that's how you really get the best out of out of the cruise experience in terms of the destinations that you go to.
What do you like eat and drink at sea?
Well, I'm pescatarian so cruising suits me really well, because there's fish galore – hence why I'll normally sit and indulge in five courses.

And, of course, the Queen Mary afternoon tea is a highlight. I think that's a really special event in the Queen's room with an incredible sea view.
You have the buffet for those days when you want to go and have a wider selection beyond the the menu that's available in the restaurant, I always go to the buffet and end up having five different kinds of meals on one plate.
Who is the most famous person you've met at sea?
I think it's got to be Alfie Boe – I also quickly met one of the producers and writers of The Simpsons.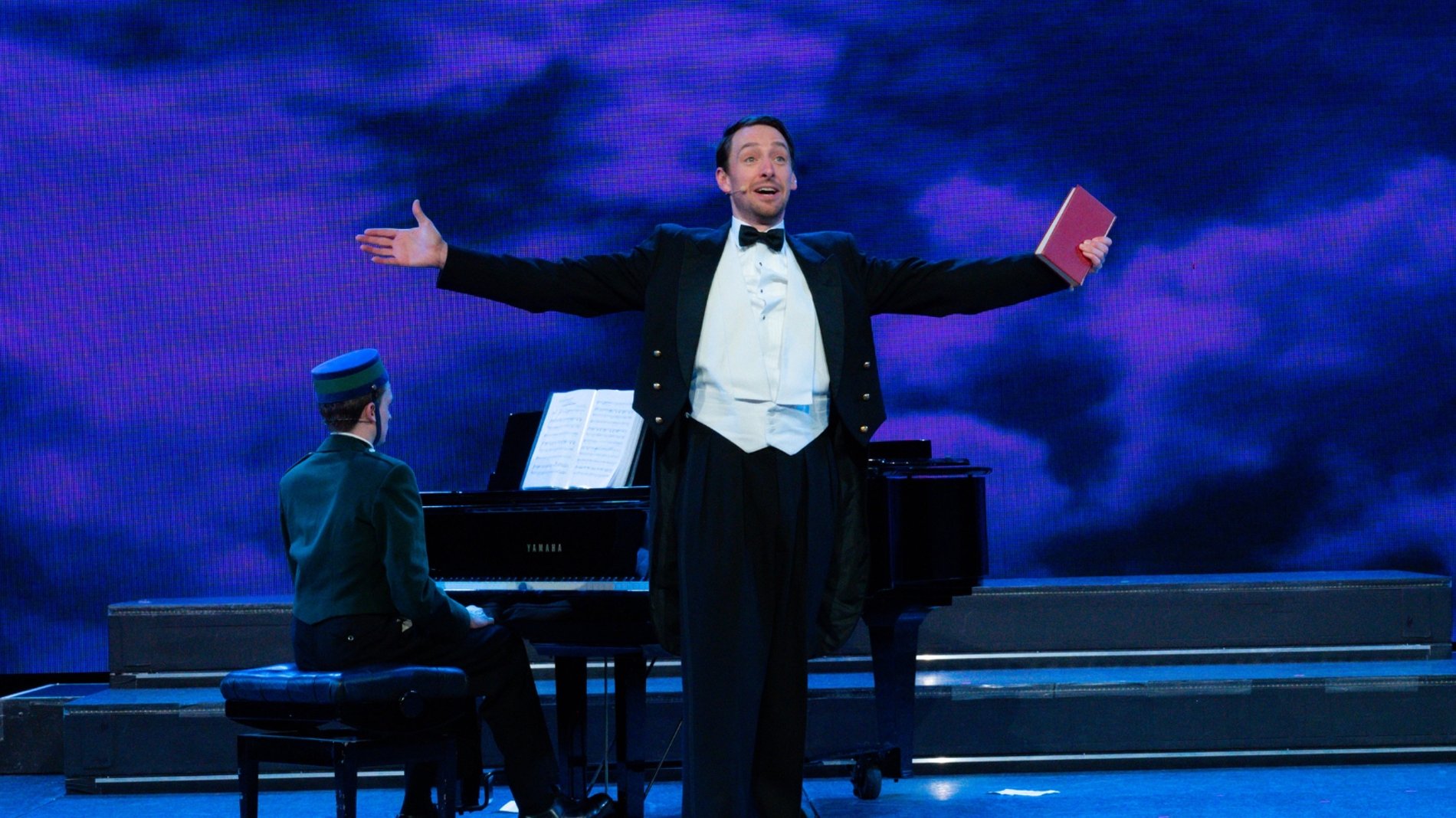 Which destinations are still on your bucket-list and why?
Well my top bucket-list destination is one that I'm visiting on the Cunard sailing I'm on at the moment – Canada.
I've always wanted to go to Canada and we are doing two weeks there, so I'm excited to properly explore it.
What does it mean for the Royal Shakespeare Company to collaborate with Cunard?
I think Cunard and the RSC both have very aligned values.They both want to offer audiences unique experiences to expand guests horizons – which is why the partnership really works and means a lot for the RSC.
What can guests expect from both shows onboard?
So we have a brand-new piece created especially for the onboard programme called Boundless at Sea.
And it's essentially a blend of Shakespeare's iconic love scenes, created by Owen Horsley, who's our director from the RSC. He has fused a few different characters from Shakespeare, who are weaved into its own narrative purposefully made for the Royal Court Theatre on the ship.
The other show we have is Miss Littlewood which was commissioned as part of the RSC's new writing programme.
The show is an abridged version of the RSC's 2018 production of Miss Littlewood and it explores the life of the very prolific Joan Littlewood.
So again, the script and the music is reimagined in a way that it can be performed on the ship stage.
What's the main difference between performing on land vs at sea?
Well, theatres on land don't rock, which is the main thing so you've got to focus on your movement more.
It's also different in an exciting way, as an actor, because in theatres in London, somebody might have paid a huge amount of money just for that ticket – so the responsibility is on the show.
But these shows at sea are part of their collective experience, it's another responsibility.
And that's something that's really unique is living onboard with your audience. We get to see them around the ship, to engage with them.
People come and talk to us, especially with our Shakespeare show, because they combine parts from quite a few different plays. So when we have a show under our belt, that's when the guests start to recognise us.

Another interesting difference is the rehearsal schedule. In a traditional run, I'm doing eight shows a week, whereas because we are on a voyage we can't repeat material for the same audiences – so you always have to keep your brain engaged because it might be a week since you last did that show.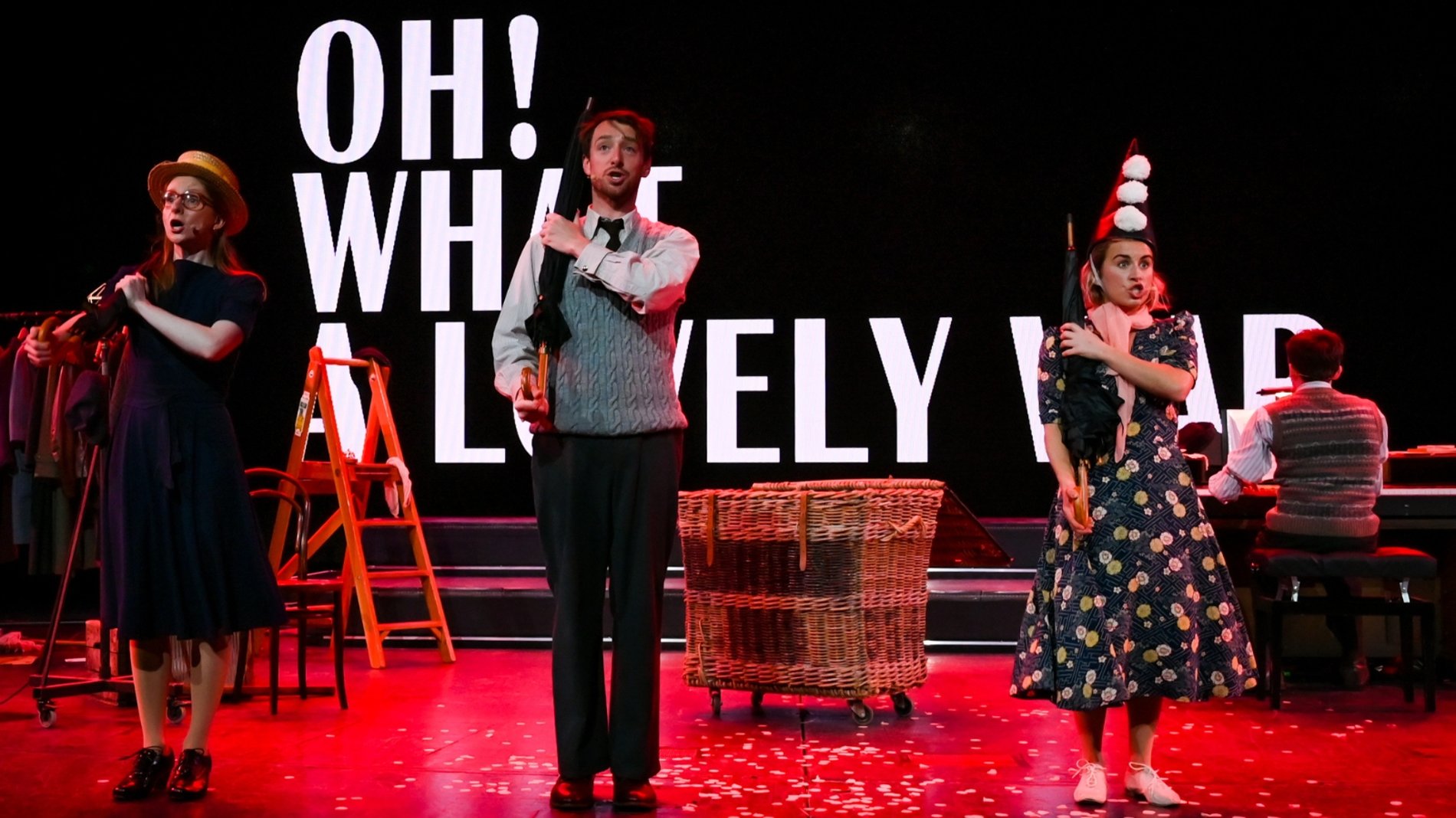 How are rehearsals going?
We rehearsed for three weeks in London to get the two shows together, so we would typically spend the morning rehearsing one and the afternoon rehearsing the other.
Then we do a dress rehearsal in London before we get onto the ship which is attended by various RSC personnel.
When onboard, we have two weeks to take the shows into the theatres, so the technology is already there we just have to make minor adjustments.
What's a day in the life of a performer?
So in a day, I'll wake up and have a shower, coffee and breakfast. Then I like to spend some time outside to get some fresh air and so a few laps of the deck.
We offer workshops onboard as well, as sometimes we will have a workshop in the morning and then in the afternoon we have some readings of sonnets and speeches.
I also enjoy going to the gym because it's part of my job to keep myself physically fit (and I also eat a lot onboard).
In the evening we all get together to go for a nice meal and grab a few cocktails – I also make up to watch the other onboard entertainment and to explore what else in happening onboard, it's all very luxurious.
What else does the RSC offer onboard?
So we run workshops that people can watch but we encourage guests to take part too.
We also do workshops on Shakespeare language, based on the methods that we use in the Royal Shakespeare Company rehearsal room about how to approach texts work with Shakespeare, find character find meaning etc.

We have workshops where the where people can get a glimpse into how we rehearse things at the RSC, so they can watch two actors being directed in a scene and we'll see how the scene shifts and change as they're given directions from a director

Also, we host a relaxed talk on sonnets, where we read some of the sonnets that we like and we talk about how and why the sonnets might have been written.
We then have a piece called Time, which is a reading of Shakespeare speeches about time and we do them in the Planetarium onboard.
This all happens to hopefully engage people and expand their world of Shakespeare.
Follow us on social media