Search for your ideal Cruise
Ocean cruising in Tunisia
A land of fragrant spices, enchanting souks, shimmering oases and golden beaches, a Tunisia cruise is a feast for the senses. Explore the winding alleys of its medinas (old towns), haggle for souvenirs or sip a steaming mint tea in a shaded outdoor café and watch local life unfold like a Berber carpet in front of you. Despite its looming city gates and imposing Kasbah fortress, the capital Tunis is one of North Africa's most easygoing cities and offers a rich taste of Tunisian culture. Its choice location means the city enjoys an exciting blend of both Mediterranean and African influences, making for a unique melting pot all of its own.
Why choose Tunisia cruises
Tunis is an exceptional port with its historical and cultural heritage spanning 3000 years of civilization. Circle its capital Tunis on a map and you'll find many of the country's best sights and attractions fall within an hour's drive from the city, from the ancient ruins of Carthage to the boujis beaches of Hammamet. Cruise ships dock at La Goulette Cruise Port, home to a purpose-built cruise village styled like a Moorish medina. Inside, cruisers can find useful services including duty free shopping, banks, hammam spa treatments, restaurants and tour services, making for a seamless introduction to the destination. Ships are often welcomed by a Tunisian band and um… real camels. Best of all, Tunis cruise terminal is within walking distance from downtown La Goulette where some of the country's best seafood restaurants and cafes can be found. Tunisians are a maritime people and for centuries have maintained close connections with other countries by sea, so travellers on cruises around Tunisia can be assured a warm welcome.
find your perfect cruise
Find your ideal Tunisia cruise
Tunisia cruises: Best places to visit in Tunisia
Tunis
Broad boulevards lined with cafes and flower stalls contrast with the chaotic maze of alleyways, thrumming souks and ancient architecture found in Tunis' medina. Smoke billows from sizzling lamb stew prepared by streetside vendors, and the scent of Tunisian oils wafts from luxurious hammams (a visit to a traditional spa here is a must for a hot steam, exfoliation and massage). Tunisia's capital strikes the perfect balance between cosmopolitan Arab city and a time portal into centuries long gone.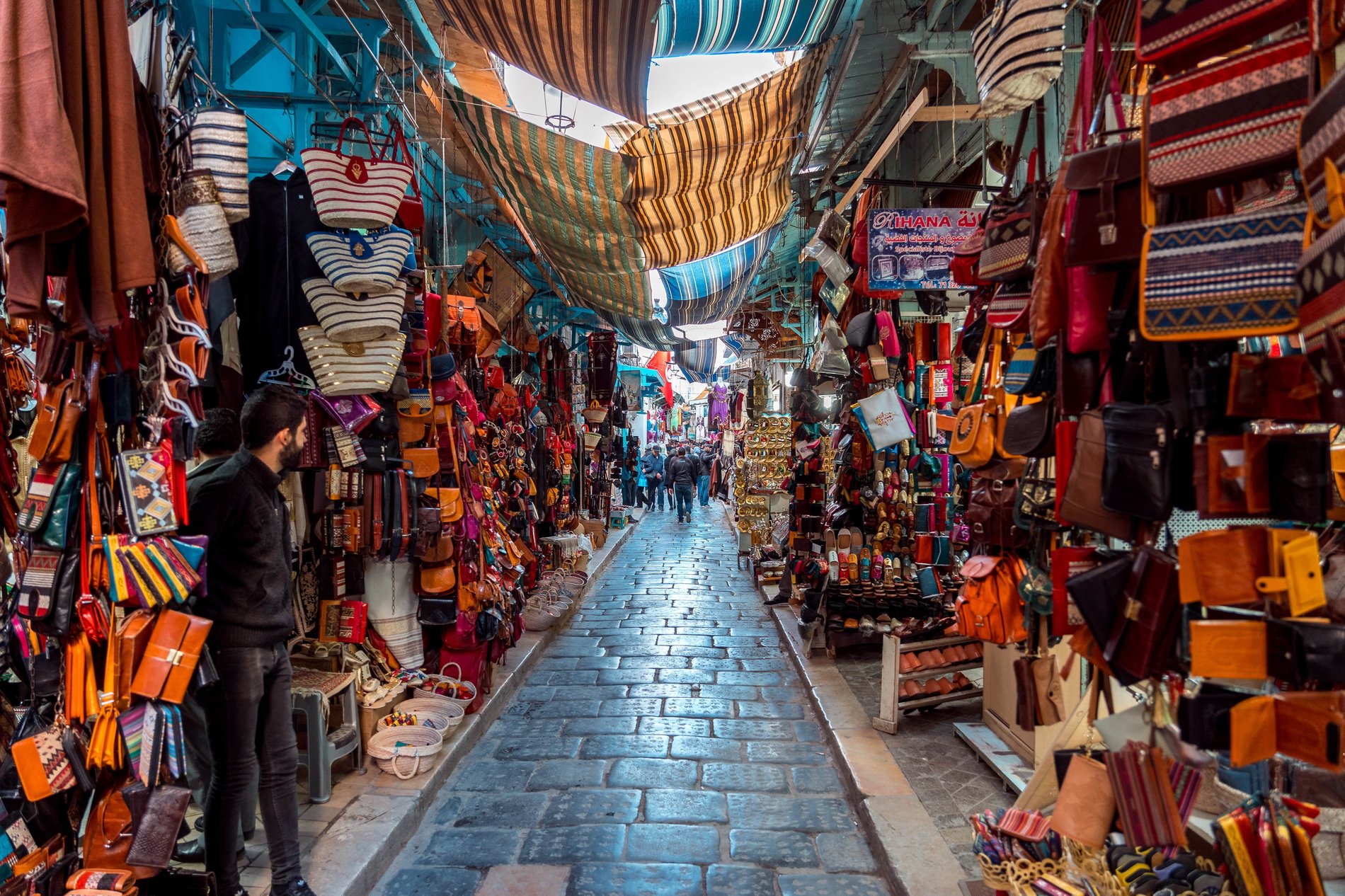 Carthage
A brief 5-mile drive up the coast from Tunis takes you to some of the best ancient ruins anywhere in the world. The city of Carthage was founded by the Phoenicians in 900 BC, and you can still see extensive remnants of its large ampitheatre, which once seated 35,000 cheering spectators and public baths (the biggest Roman baths found anywhere outside Rome). Check out the Carthage National Museum on top of Byrsa Hill for exhibitions and information about this ancient archeological site, and drink in the incredible view of the harbour and out to sea from its lofty vantage point.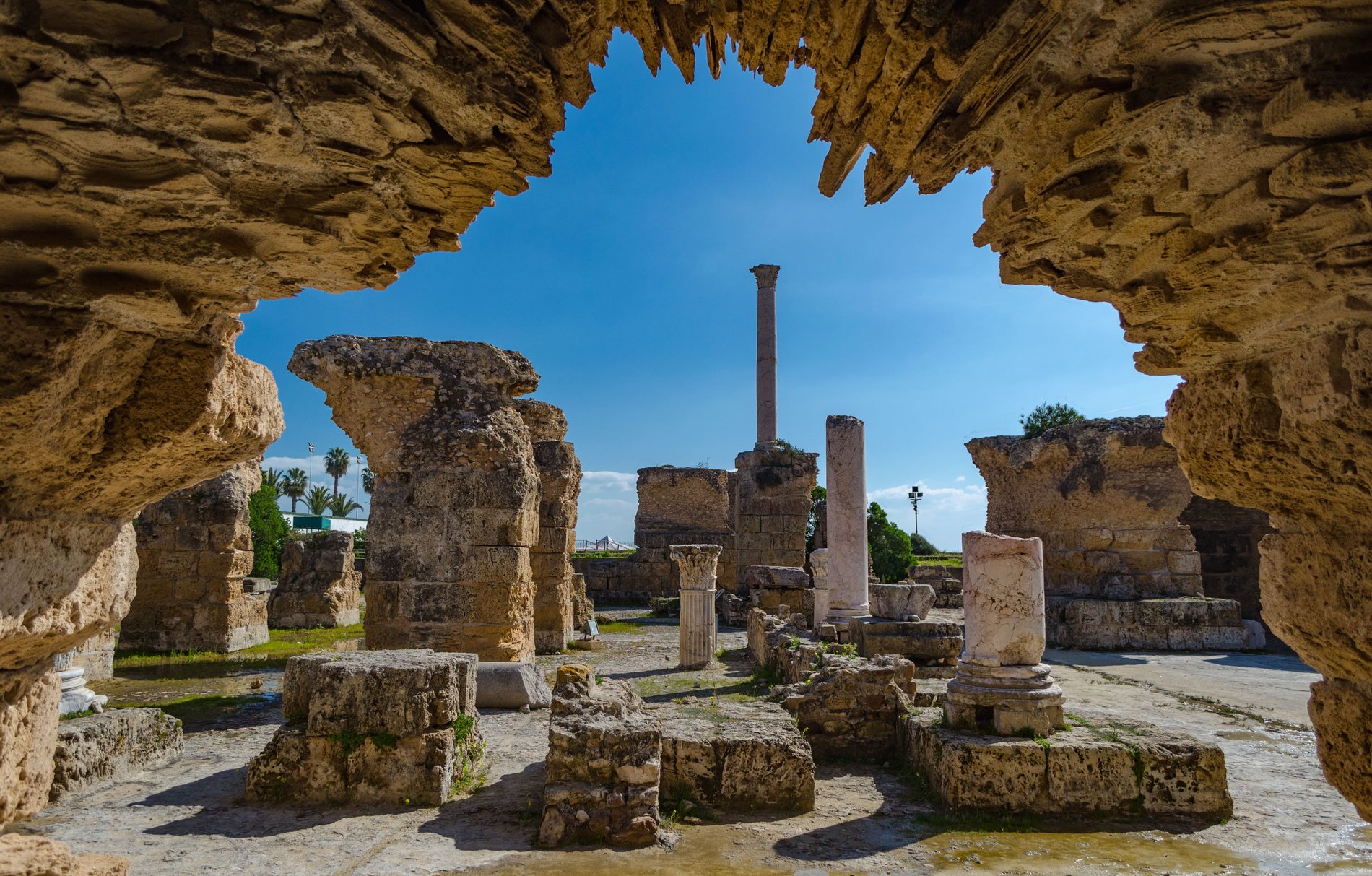 Sidi Bou Said
Less than half an hour from buzzy Tunis, lies Tunisia's prettiest town. Picture-perfect Sidi Bou Said perches atop a steep cliff overlooking the sparkling Meditteranean, but it's the cerulean blue and white houses that line its narrow, cobblestoned streets that really bring the wow factor. Be sure to stop for a bite to eat at one of the stunning cafes at the top of the hill, which offer wonderful views over the Gulf of Tunis. The town lies just past the ruins of Carthage, and is a 15-minute uphill walk from the coach car park.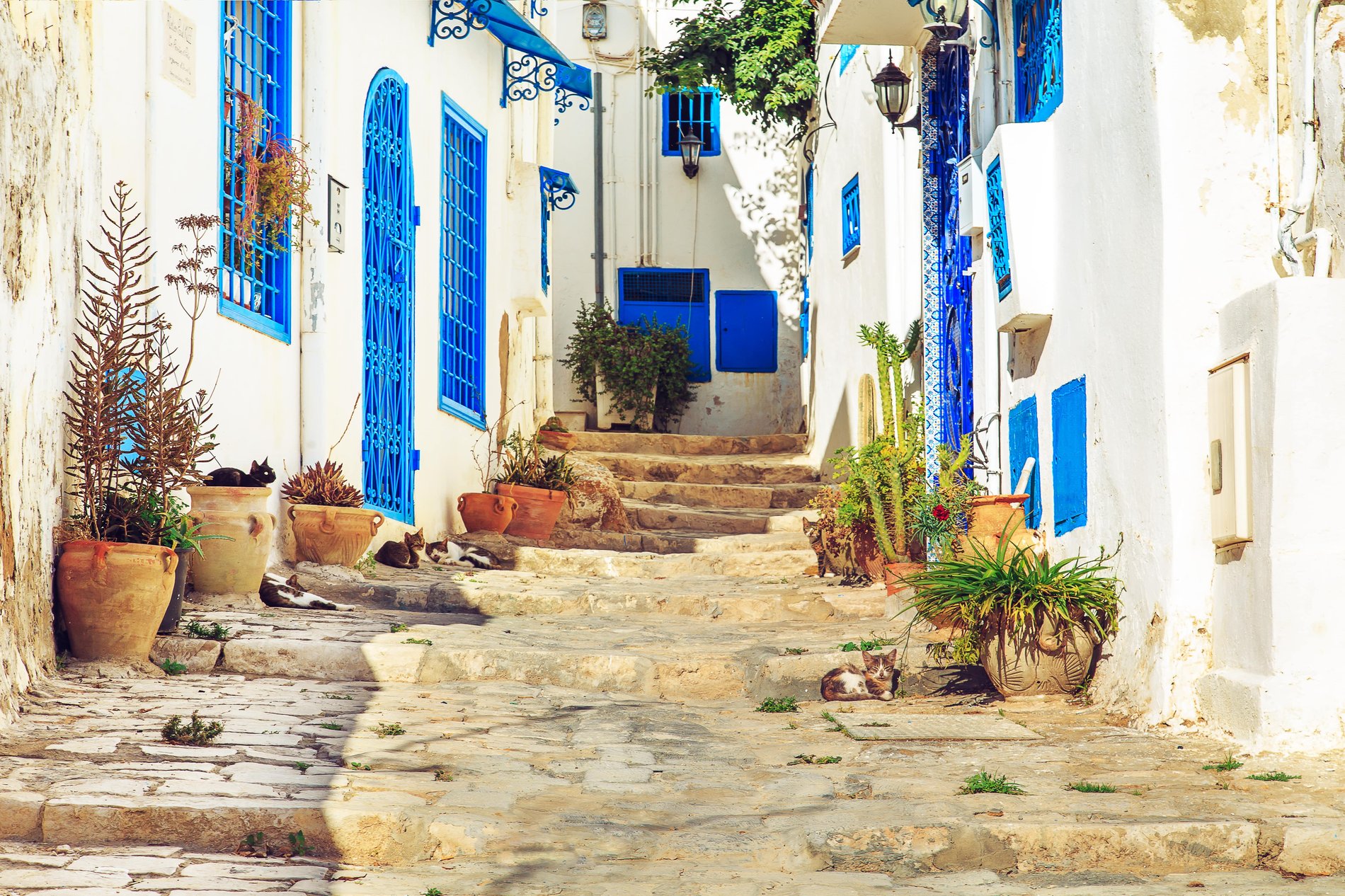 Hammamet
This small fishing town turned beautiful, upmarket coastal resort is well worth the hour's drive south from Tunis. Snorkel in its crystal clear waters, buy fresh fruit proffered by local beachside sellers or take a turn around the chic Yasmine Marina, lined with first-rate bars, restaurants and shops. It's one of the more peaceful shopping experiences in Tunisia compared to the emphatic haggling encountered in the souks. Ogle the gleaming yachts moored in the harbour, look up at the white-domed town buildings and breathe in the heady scent of jasmine that floats on the air.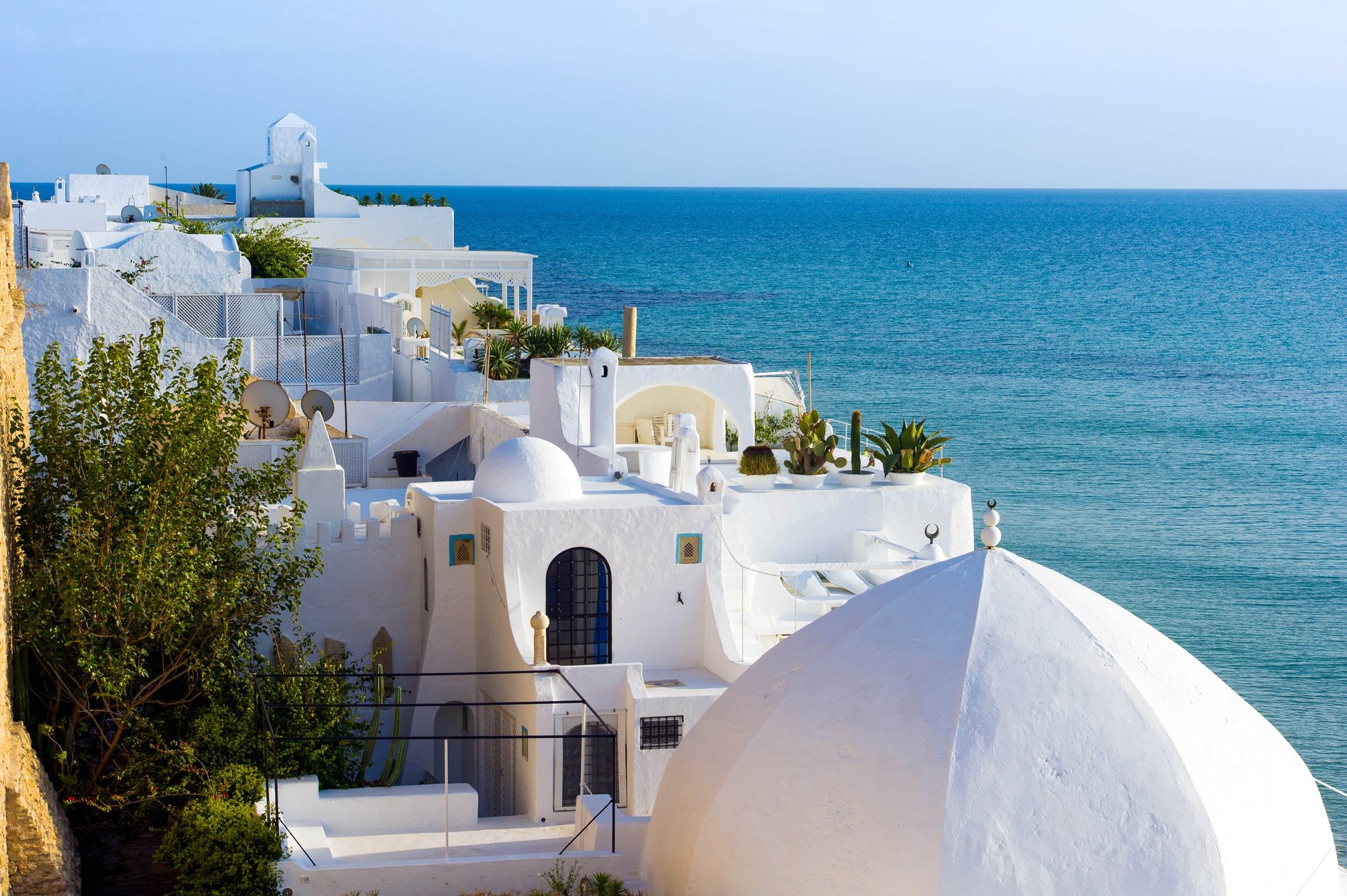 The Sahara
Everyone should experience the world's largest desert at least once and thankfully the Sahara can be reached by tours arranged from most resort towns. Whether you want to zip across its yawning sand dunes on a quad bike, plod along its plains on a lolloping camel or admire the golden sand and majestic palms from the comfort of an air conditioned 4x4 vehicle, nothing quite prepares you for that first sight of rippled sand stretching as far as the eye can see underneath a piercing blue, cloudless sky. So otherworldly is its nature, in fact, that four of the 10 Star Wars movies were filmed here. Yoda says to come and check it out.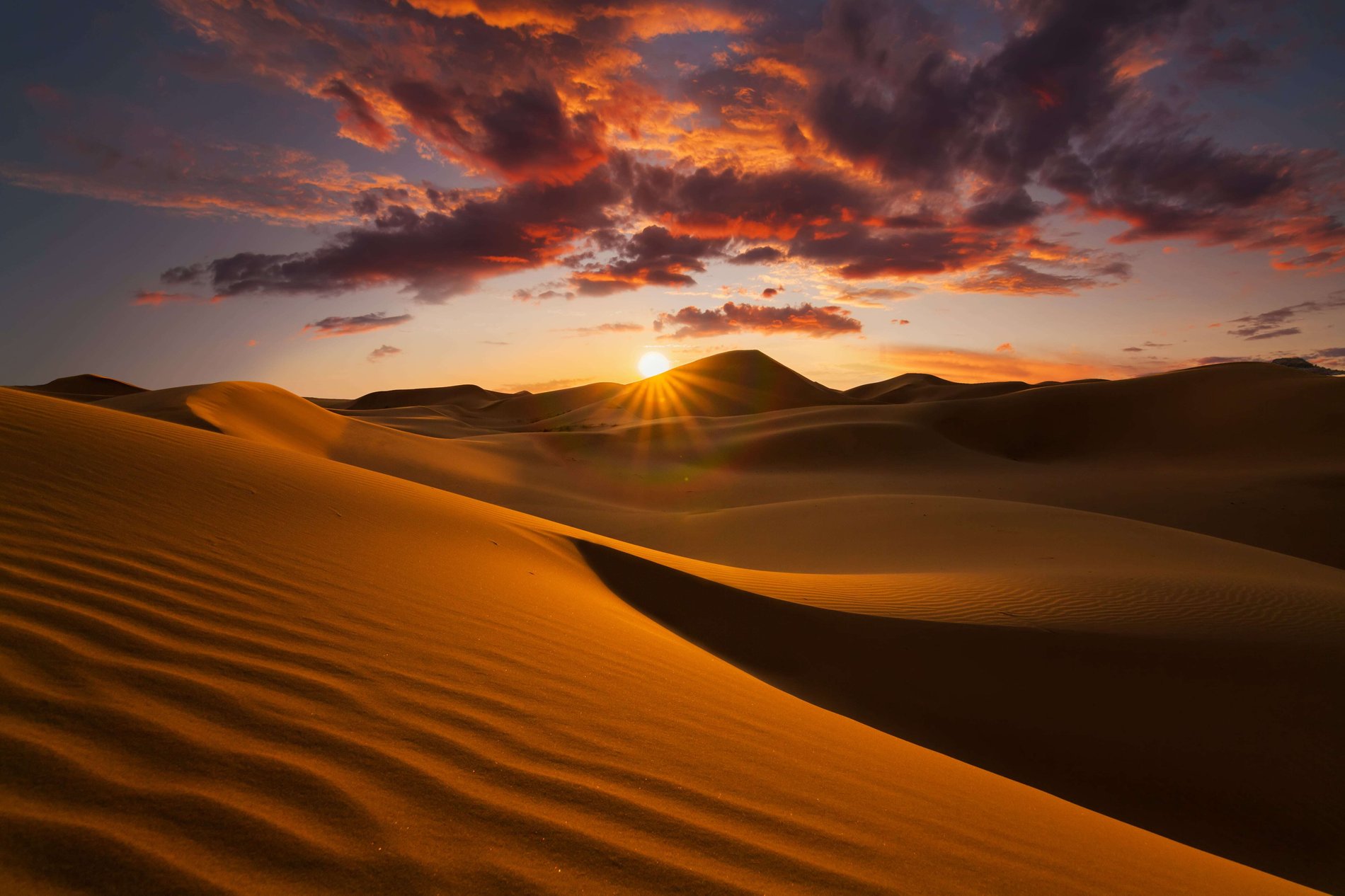 Iconic ports
Tunisia cruises: Best things to do in Tunisia
Hit the souks
On a Tunisia cruise, treat your senses to the myriad sights and smells of the many vaulted passageways, built in the 13th century, that make up the souks of Tunis. The busy, tightly-clustered stores and stalls sell everything from carpets and leather shoes to silver jewellery, exotic spices, brightly painted ceramics and more. Pick up a traditional red felt hat, called a chechia. Or try the freshly-squeezed orange juice bursting with flavour. Either way, embrace the chaos and get ready to bargain hard.
Make time for tea
Tea in Tunisia is made over a charcoal stove, called a kenoot. Generous handfuls of mint steeping in the water sweetens the tea, as do the spoonfuls of sugar that Tunisians love to scoop in liberally. The tea itself can be either green or red, and during evenings the brew itself is often topped with pine nuts or almonds. Enjoy with a slice of Tunisian baklava or the delicious samsa, an almond and sesame pastry dowsed in geranium or orange-blossom syrup.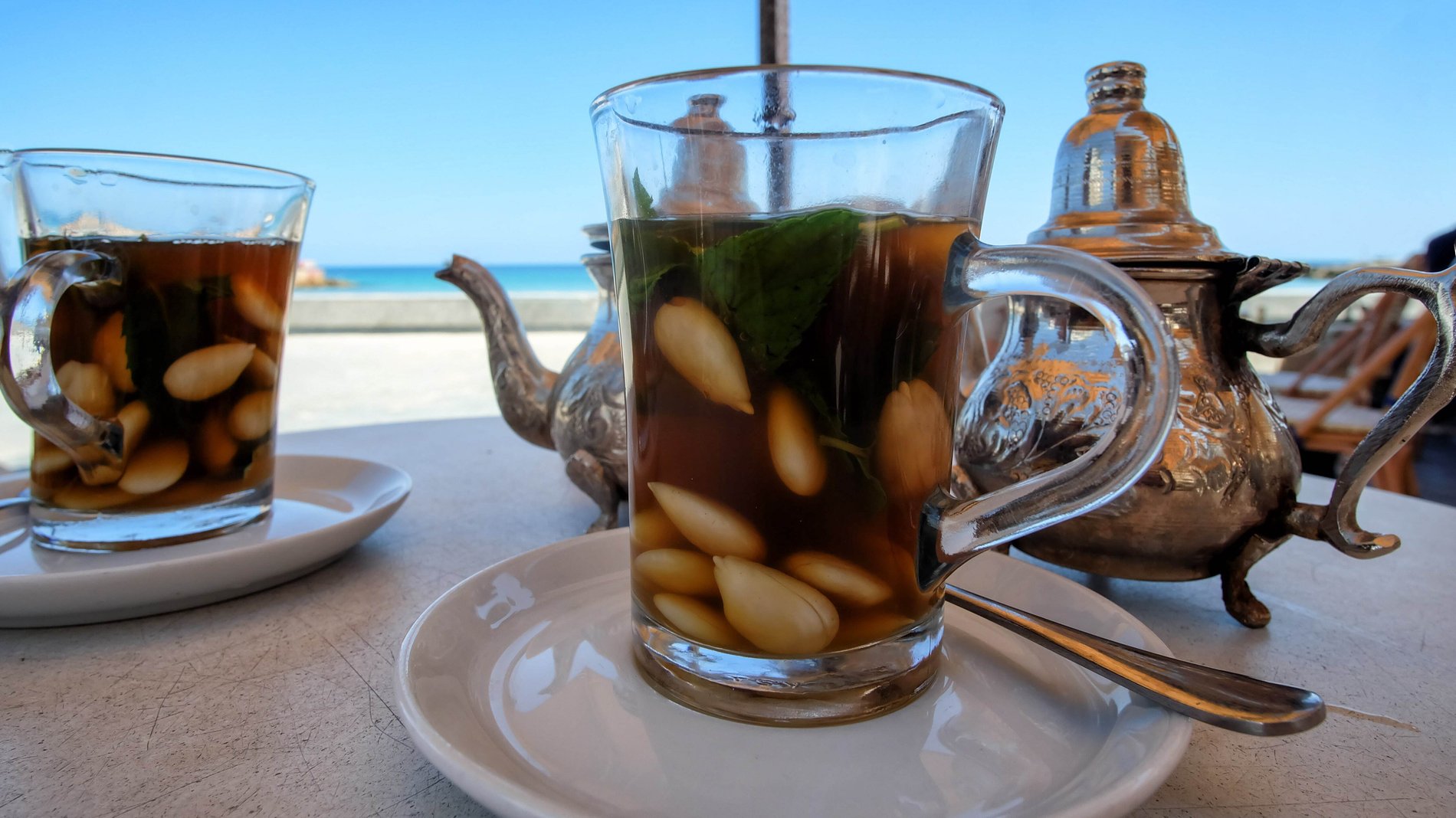 Snorkel in crystal clear waters
If you're only on a brief onshore Tunisia cruise excursion, it's unlikely you'll have time for a full scuba experience. But grab a snorkel and head to Hammamet for warm, turquoise waters and a wealth of amazing marine life. Visibility is excellent here and you can expect to float past groupers, murenes, gorgonians, mullets, even the odd octopus, all scooting amidst spectacular coral reefs.

Marvel at mosaics
The Bardo Museum in Tunis houses the world's biggest collection of mosaics, and is one of the most stunning displays you'll ever visit. Located inside an opulent palace, visitors pass through room after room of vibrant mosaic art, unearthed from Tunisia's ancient sites. Each one serves as a remarkable glimpse into the long history that has shaped this land, and the intricacy of some designs is jaw-dropping.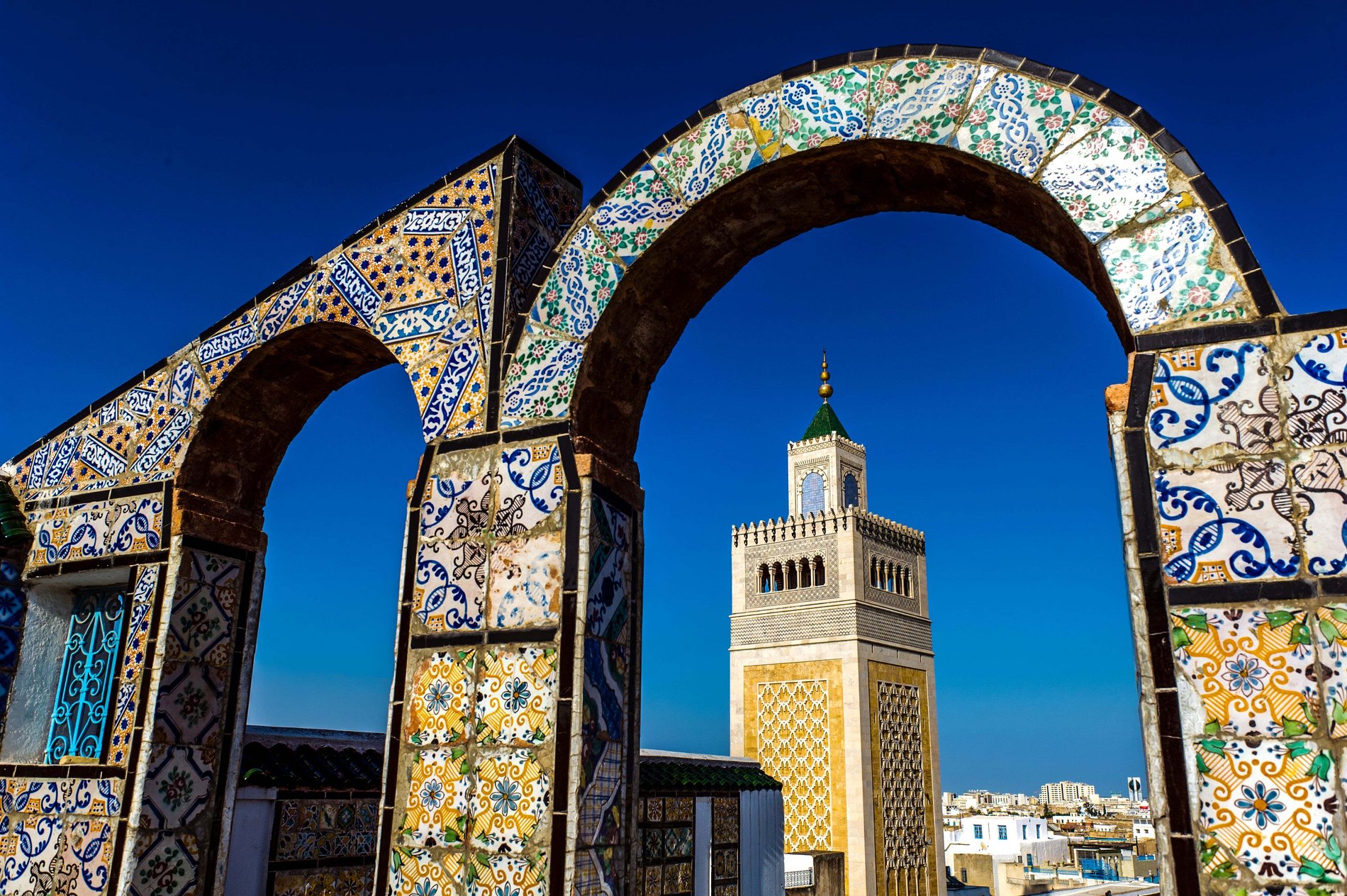 Explore peaceful mosques
The mosque is the spiritual life force of Tunisian towns, and the centre of cultural activity. Often architectural wonders in themselves, many read like an anthology of Islamic design, incorporating Arabic calligraphy and Koranic verses on their patterned façades. Explore the tranquil courtyards, gaze at dazzling tile work and listen to the muezzin's haunting call to prayer. It's worth noting that you'll need to cover up before entering a mosque.