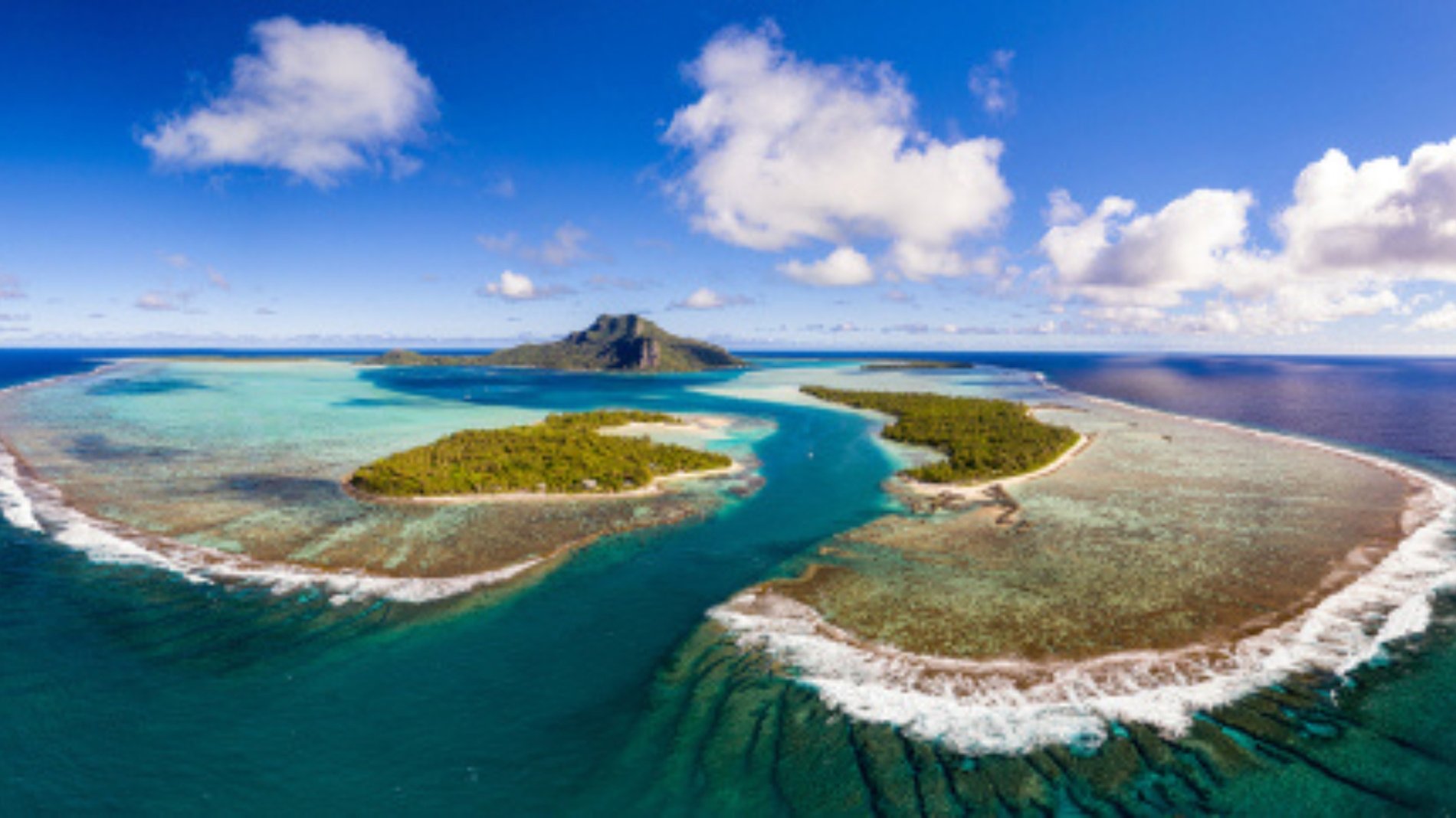 Cruise the South Pacific for the ultimate getaway
With deserted beaches and swaying palms, the South Pacific is the ultimate getaway. But don't worry – the underwater post office will keep you in touch with home, says Sarah Holt
Scattered like confetti across the vastness of the South Pacific lie some 25,000 paradise islands. A few are well known but many are so tiny and remote that a modern-day Robinson Crusoe would still be a true castaway.
This is a world of virgin rainforest and misty mountains, of blindingly blue waters and white sand beaches where palm trees outnumber people. With many islands barely touched by tourism, it's also a magnet for adventurous travellers.
As there may be a thousand miles of ocean between neighbours, a cruise ship is the only way to explore. But with a profusion of overlapping names – for regions, nations, archipelagos and islands – the South Pacific can seem confusing at first.
Based on culture and geography, the islands form three major groups: Micronesia, from New Guinea north towards Japan; Melanesia, from New Guinea east to Fiji; and Polynesia, the vast triangle of ocean embracing New Zealand, Hawaii and Easter Island. Most cruise itineraries focus on the latter two, either exclusively or – on longer voyages – in combination.
Magical Melanesia
The Melanesian nation of Vanuatu is a regular on cruise itineraries. Popular ports of call in this archipelago include the capital city, Port Vila, on Efate island, where the to-do list is topped by a visit to the Cultural Centre and a mooch around the craft and food markets; and Mystery Island, an uninhabited dot in the ocean, fringed with palms and bridal white sand.
Many cruises also call into the French overseas territory of New Caledonia, an archipelago of more than 140 islands where ports of call include the capital, Nouméa, on Grande Terre island, and the Loyalty Islands of Lifou, Maré and Ouvéa.
Sunbathing on cashmere-soft beaches, swimming with turtles and learning about the indigenous Kanak culture at the Jean-Marie Tjibaou Cultural Centre are all options for visitors to Nouméa.
In the Loyalty Islands, visitors are treated to more stunning beaches, great snorkelling and the opportunity to climb to the hilltop church of the Lady of Lourdes for entire-island views.
And then there's Fiji, a nation that embraces 330 islands and countless islets. The names that guests most frequently see on cruise itineraries are Suva and Lautoka – Fiji's two largest cities, which are both located on the island of Viti Levu.
From Suva, cruise passengers can go ziplining, visit waterfalls and paddle dowasn the Navua River. Shore excursions from Lautoka take visitors to mud pools, hot springs, orchid gardens and the walking trails of the Koroyanitu mountain range.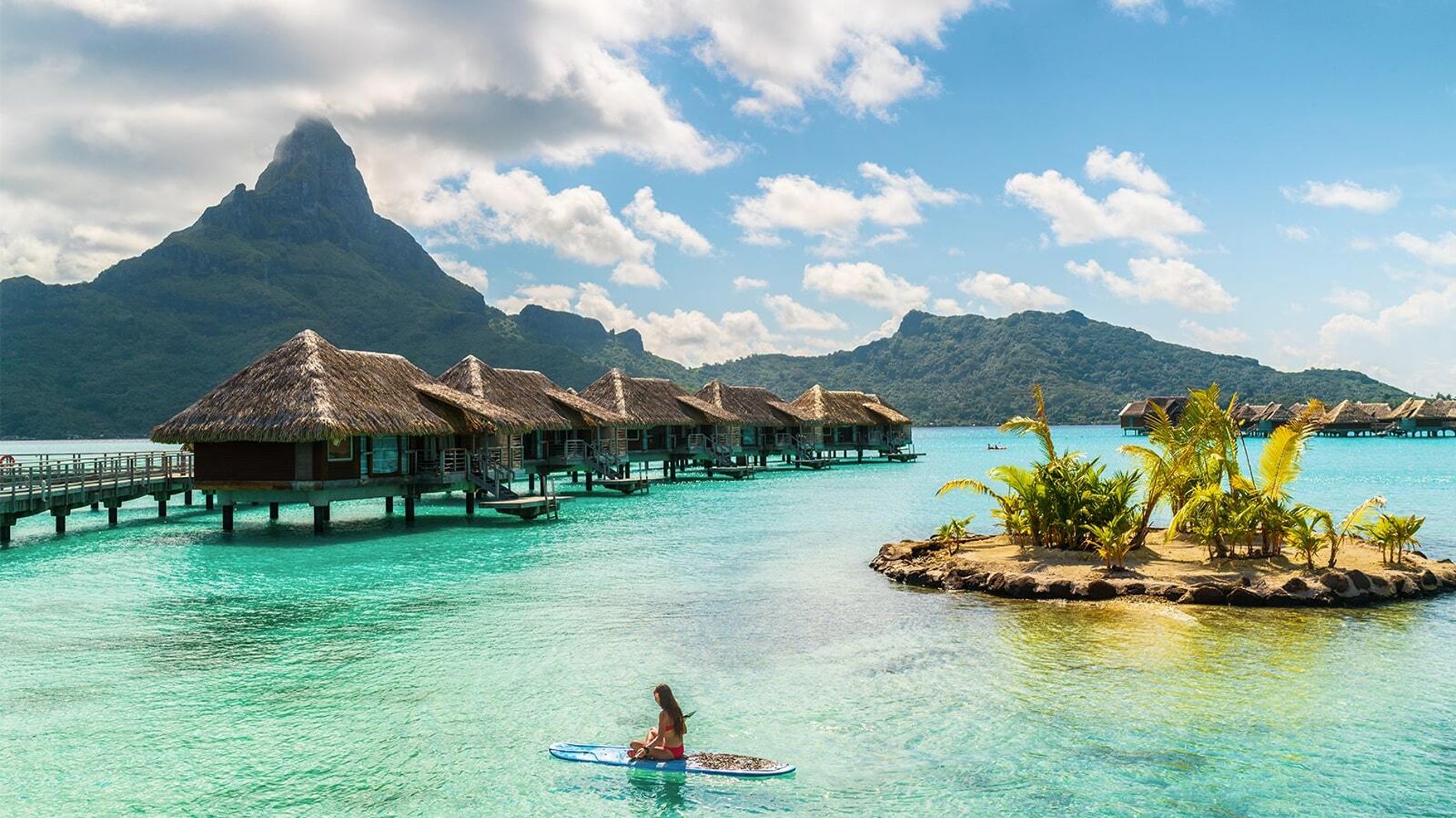 Perfect Polynesia
French Polynesia is a sub-region of more than 120 islands, forming five major groups. Tahiti is the largest and best known island, and its capital, Papeete, is one of the main embarkation ports for South Pacific cruising.
Other popular calls include the islands of Mo'orea and Bora Bora, the latter often described as the most romantic destination in the world.
To the west of French Polynesia, cruises also call into the island countries of Tonga and Samoa, even ranging as far north as US-governed Hawaii, where Honolulu is another major embarkation port.
If you're looking for a good place to start your South Seas exploration, from January 2024 Windstar Cruises will operate an 11-night 'Overwater Bungalow & Tahitian Paradises' cruise tour.
The experience begins with an eight-night cruise from Papeete aboard the modern tall ship Wind Spirit, calling in at Mo'orea, Raiatea, Motu Mahaea, Bora Bora and Huahine, followed by a three-night stay in an overwater bungalow on Mo'orea.
Watch out too for Oceania's 2024/2025 'Tropics & Exotics' collection, ranging from short round trips out of Tahiti to an epic 85-day voyage from Papeete to Cape Town that also includes New Zealand, Australia, Indonesia, Sri Lanka, India and Madagascar.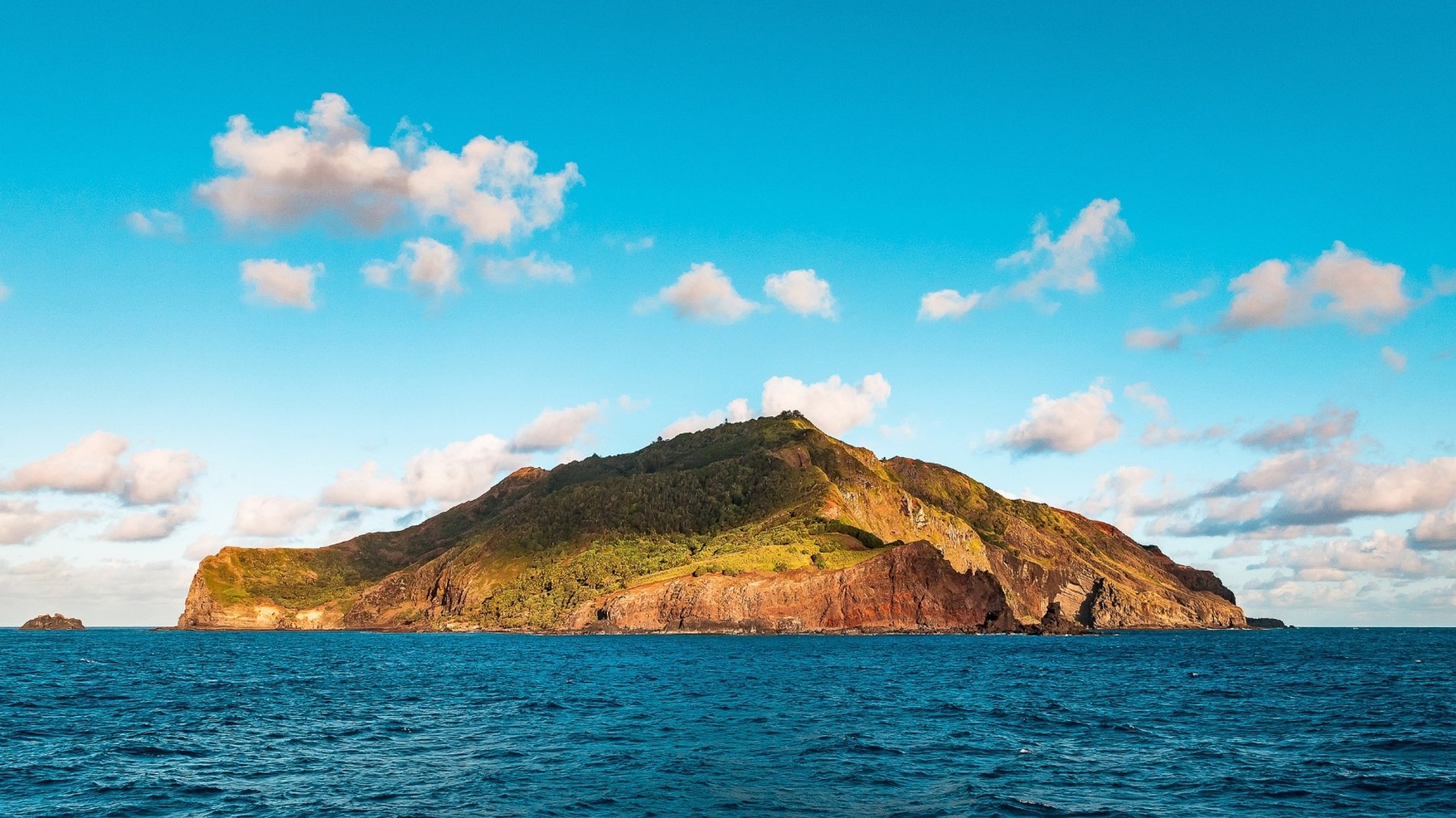 Best-kept secrets
While names like Tahiti, Fiji and Bora Bora are known around the world, there are plenty of places in the South Pacific that remain off the tourist radar.
And while none of these islands contains the secret of eternal youth (as far as we know), you can at least take a day off your age by crossing the International Date Line.
On the west side it could be midnight on Sunday, but cross this invisible line in the ocean, not far from French Polynesia, and it's suddenly midnight on Saturday. Not quite Doc Brown and his time- travelling DeLorean, but pretty amazing all the same.
For a trip further back in time, try the Pitcairn Islands, a tiny cluster of volcanic outcrops where history comes vividly to life. In 1790 the main island, Pitcairn, was settled by nine of the mutineers from HMS Bounty, and today's visitors can see Bounty Bay where the infamous ship was eventually sunk.
If you're lucky you may also get a sail-by of uninhabited Henderson, more than 100 miles away but still part of the same island group, where a whale-induced shipwreck is said to have inspired novelist Herman Melville to write Moby Dick.
A thousand ocean miles to the northwest lies Rangiroa, a necklace of 240 islets set around a lagoon where the waters are filled with sharks, dolphins, rays and whales. If you love to scuba-dive, make sure your itinerary includes a visit here.
If you're more of a landlubber, try wine-tasting at the Vin de Tahiti winery, where the French influence produces fine whites and rosés. And if you're looking for an unusual souvenir for the folks back home, take a trip to Hideaway Island, accessed by water taxi from Vanuatu.
Here, located 35 metres from the shore, is the world's only underwater post office. Officially licensed to accept waterproof postcards, it can forward them to anywhere in world.
Follow us on social media