A magical Mississippi river cruise
Rolling back the years, Dave Monk enjoys a port packed voyage through the Deep South aboard the traditional paddle wheeler American Queen
Boarding American Queen is like stepping back a century in time. With its Victorian decor, elegant dining room, quaint gentlemen's and ladies' lounges, and a theatre reminiscent of an old-time music hall, this stately paddle-wheeler recalls the grand days of US river travel.

A Mark Twain gallery displays artefacts connected with the author who painted such a vivid picture of the Mississippi in those distant days, and the nostalgia even extends to our accommodation, with its dark wooden wardrobe and desk, ornate detailing and coloured lampshade.

Like others on board, our cabin is named after a US state – a practice that gave the cruising world the word 'stateroom' – and our bed faces slatted doors that open on to the deck, where we can sit in our own chairs and watch hundreds of miles of tree-lined banks pass slowly by.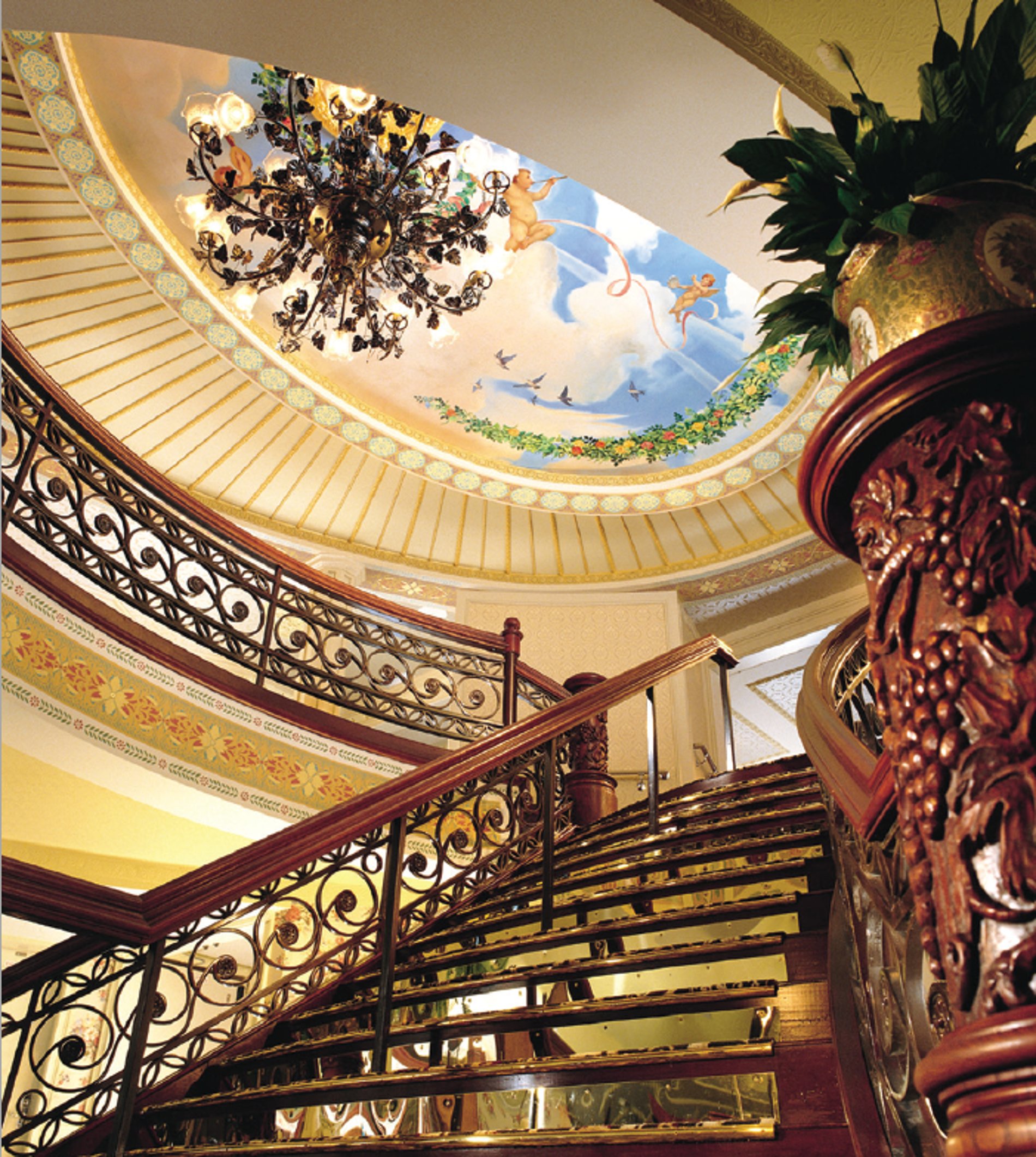 Built in 1995, but fitted with an engine that dates back to the 1930s, American Queen is different from just about any other cruise vessel afloat. For a start – we are sternly told – this is a boat, not a ship. Guest services operate from the Purser's Office; the theatre is named the Grand Saloon and the captain's bridge is the Pilot House. Speed is measured not in knots but in miles per hour (top speed 11mph).
And those quirky details just keep coming. The boat 'lands' rather than docks, and at sailaway, an organist plays a curious instrument called a calliope, forcing steam through 37 whistles to create a tune.
Onboard entertainment is distinctly different, too.You can shinny down a metal ladder any time to chat to the crew and marvel at all that thrusting machinery in the engine room. Even in the bar, live acts perform with the unusual backdrop of that giant paddlewheel, rotating slowly outside the windows.
Those who care to can dress up to dine at a set time and table in the JM White restaurant, but mostly we choose to enjoy the far less formal buffet at the bow.
It doesn't take long to stroll from bow to stern on American Queen, so each evening before dinner we mosey along the deck, maybe pausing for a cocktail in the Piano Bar. Then we climb the sweeping staircase (there are lifts if you prefer ), past the Gentlemen's Card Room and Ladies' Parlor, stopping to talk to other guests, a fair share of fellow Brits among them.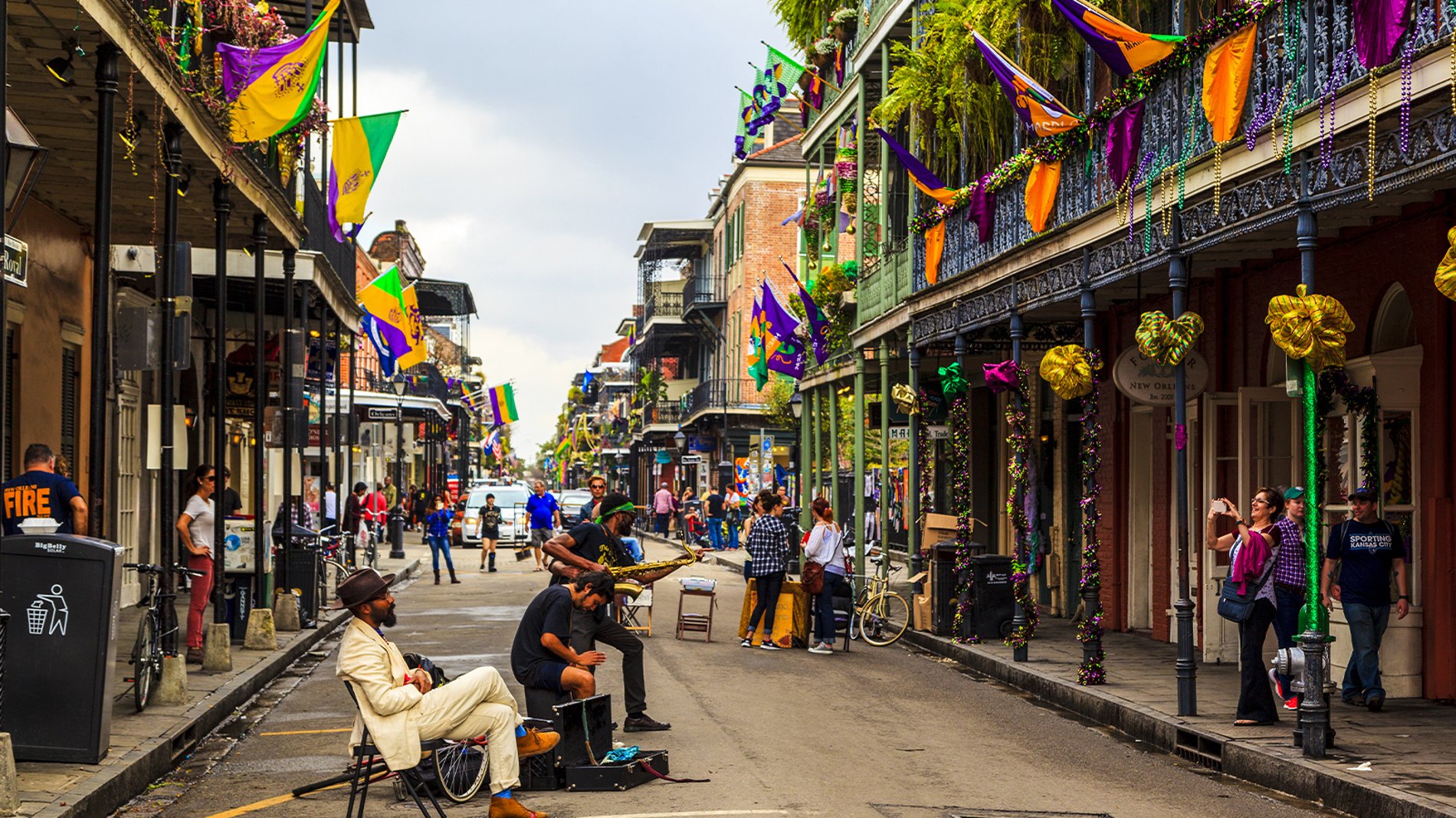 After eating, we take in a show by the ship's talented troupe and house band or attend a lecture by a 'riverlorian' about the history of the Mississippi and the steamboats that ply it. A particular highlight is actor Lewis Hankins, who gives a mesmerising performance as Mark Twain himself.

We'd begun our holiday in New Orleans – a city Twain knew well – with an overnight stay so that checking in, picking up keycards and even putting out luggage could be done ahead of embarkation. We also gave ourselves time to do a city tour, ride a streetcar to the Garden District, visit the jazz museum and just amble along the streets, popping into Mardi Gras mask shops before taking a coach for the short drive to the port.

We took all this at the relaxed pace that America's Deep South seems to encourage – and which, as we would soon discover, is very much the house style aboard American Queen.

On hot days – of which we saw many – sun-lovers go to the top deck to relax on loungers or take a dip in the small pool next to the fitness centre. There is a small spa for those who fancy some pampering, as well as a chart room filled with maps so you can follow the captain's progress.

But most of the time passengers seem to take it easy, reading on the boardwalk outside their cabin, finding a quiet spot in a lounge, chatting on the front deck or drinking in one of the many bars.
Find your ideal cruise
At most stops there are shore excursions, some included – such as hop-on hop-off tours aboard the line's fleet of coaches – and others at extra cost. Golf buggies ferry less mobile passengers from the boat to waiting buses, while the more active can head off on foot or borrow one of the onboard bicycles.

Sometimes we moor beside plantation houses, where passengers alight to discover the beauty of the architecture and hear about the grim lives of the slaves who worked the cotton fields.

Of all our shore trips during this 640- mile voyage through four US states, my favourite is a visit to the home of Ginger and James Hyland in Natchez, Mississippi. Ginger is a keen collector of just about anything Victorian – purses, lights, furniture – as well as film its full antebellum glory, including the twin towers that give the house its name.

The most moving excursion is to the battlefield at Vicksburg, where the two sides of the US Civil War – the Union and the Confederates – fought hand-to-hand with the loss of many lives.

After two days of almost unbroken cruising towards the end of our voyage (bar an evening casino break in Tunica), we arrive in Memphis for a post-cruise stay. Here we pay homage to the King at Graceland, pose with Elvis's microphone at Sun Studio, visit the Stax Museum of American Soul Music and hang out in the bars of Beale Street.

We also visit the National Civil Rights Museum, based around the motel where Martin Luther King was assassinated in 1968.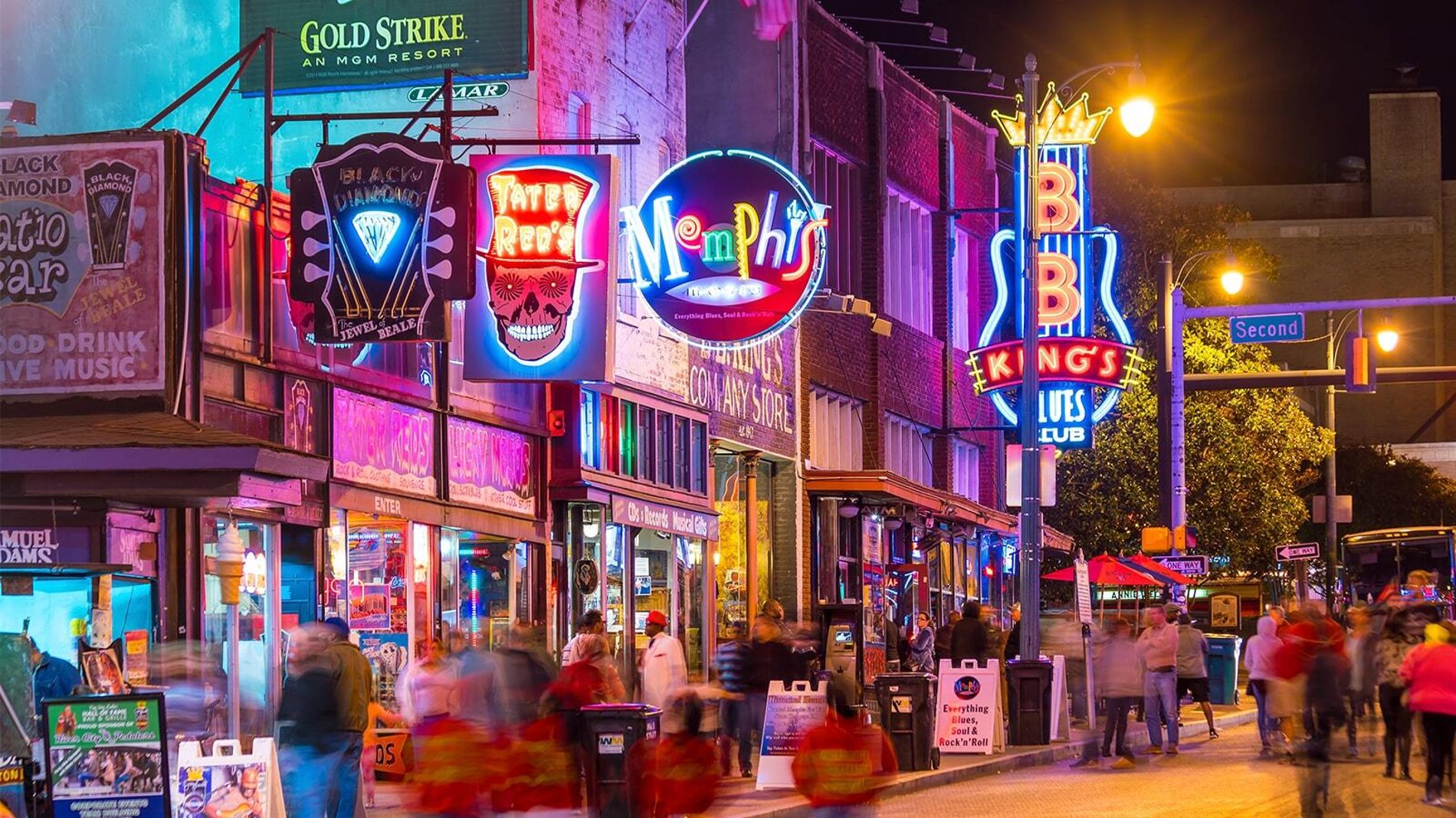 Sailing the Mississippi between these two great cities, New Orleans and Memphis, you begin to see how the threads of Native American history, European colonialism and the aftermath of slavery have combined and sometimes conflicted to create a new culture, cuisine and music.

I'd expected a relaxing cruise, and we got one, but I was surprised to learn so much along the way. For anyone who wants to deepen their understanding of America today, I'd warmly recommend the slow boat from yesteryear.


GET ON BOARD
An eight-night 'Lower Mississippi' cruise aboard American Queen, from New Orleans to Memphis via Nottoway, Pointe Coupee, Natchez, Vicksburg and Greenville, depart April 7, 2024, from £2,791 per person.

FAST FACTS
417 guests
172 crew
2 restaurants
1 pool

DAVE'S VERDICT
Great for: History buffs who also enjoy a relaxing river cruise.
Don't miss: A performance by 'Mark Twain' – aka actor Lewis Hankins.
Best bar and restaurant: The Engine Room Bar has an unbeatable backdrop of that majestic paddlewheel. The JM White dining room is smart, in gracious antebellum style.
Value for money: Hotels, flights, tips and most excursions are all included.
Saving the planet: Refillable water bottles used throughout.
Star rating: 4/5
Follow us on socials