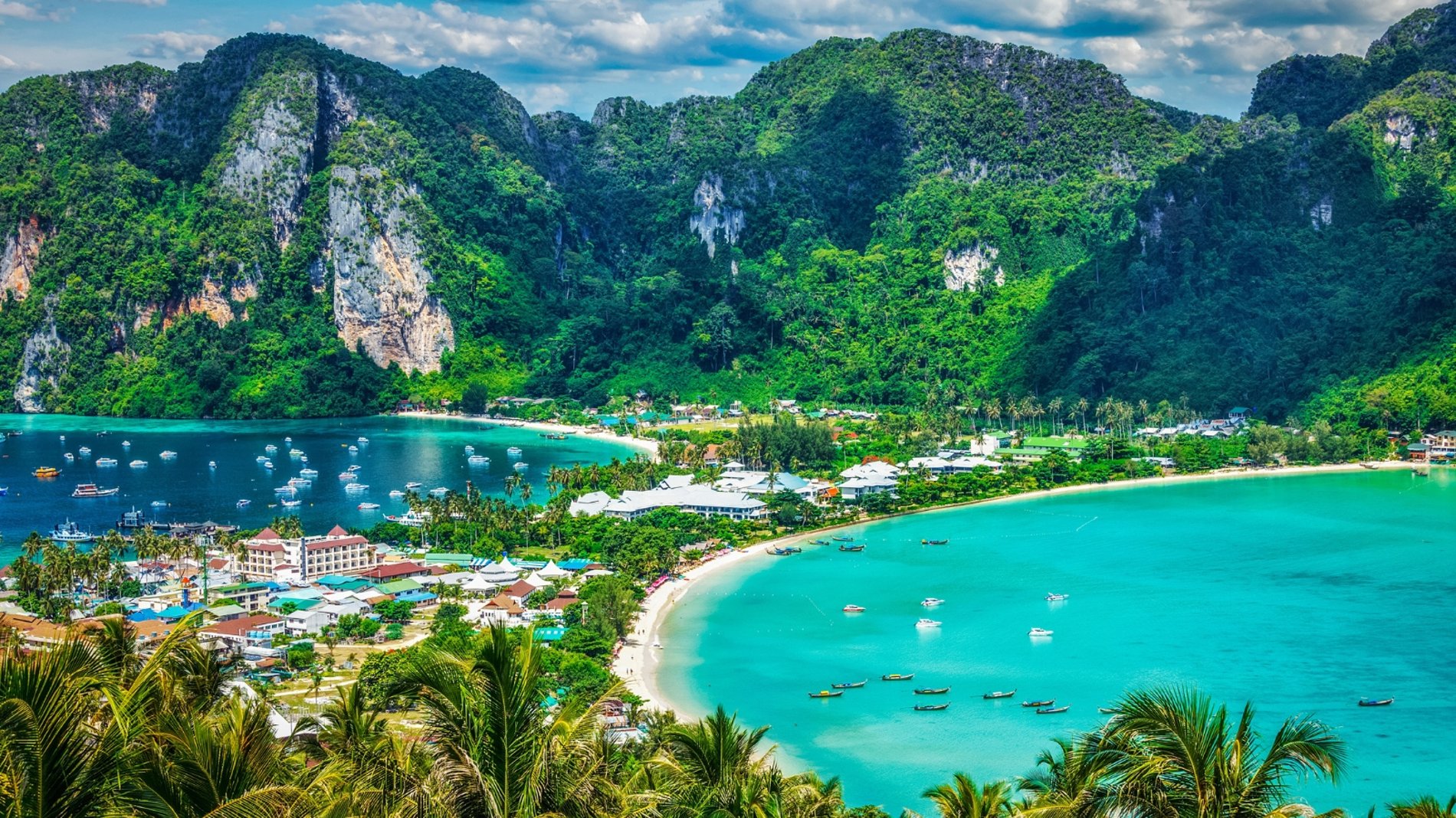 Winter 2024 cruises now on sale with Marella Cruises
Sail to Singapore and beyond

Where do you picture yourself on your next cruise?
Perhaps wandering around Singapore's 156-year-old botanical garden, including Cloud Forest, which houses one of the world's tallest indoor waterfalls? Or maybe riding a speedboat to the picture-perfect Phi Phi Islands in Phuket, Thailand?
If 'yes please' was your answer to the above, then we highly recommend you escape from the humdrum of British winter and book an All Inclusive winter adventure with Marella Cruises.
And to make this offer even more tempting, there are plenty of great deals available – including on a variety of tempting Asia cruises departing from stunning Singapore onboard Marella Discovery 2.
Use the code CRUISE300 to save £300 per booking* on sailings of over seven nights which depart between November 1, 2023, and December 31, 2024. This code is valid until October 2, 2023.
So, book something to look forward to for winter 2024 and explore further with a cruise line who'll make you feel like you're at home away from home.
Read on to explore some of Marella Cruises' itineraries that are on offer…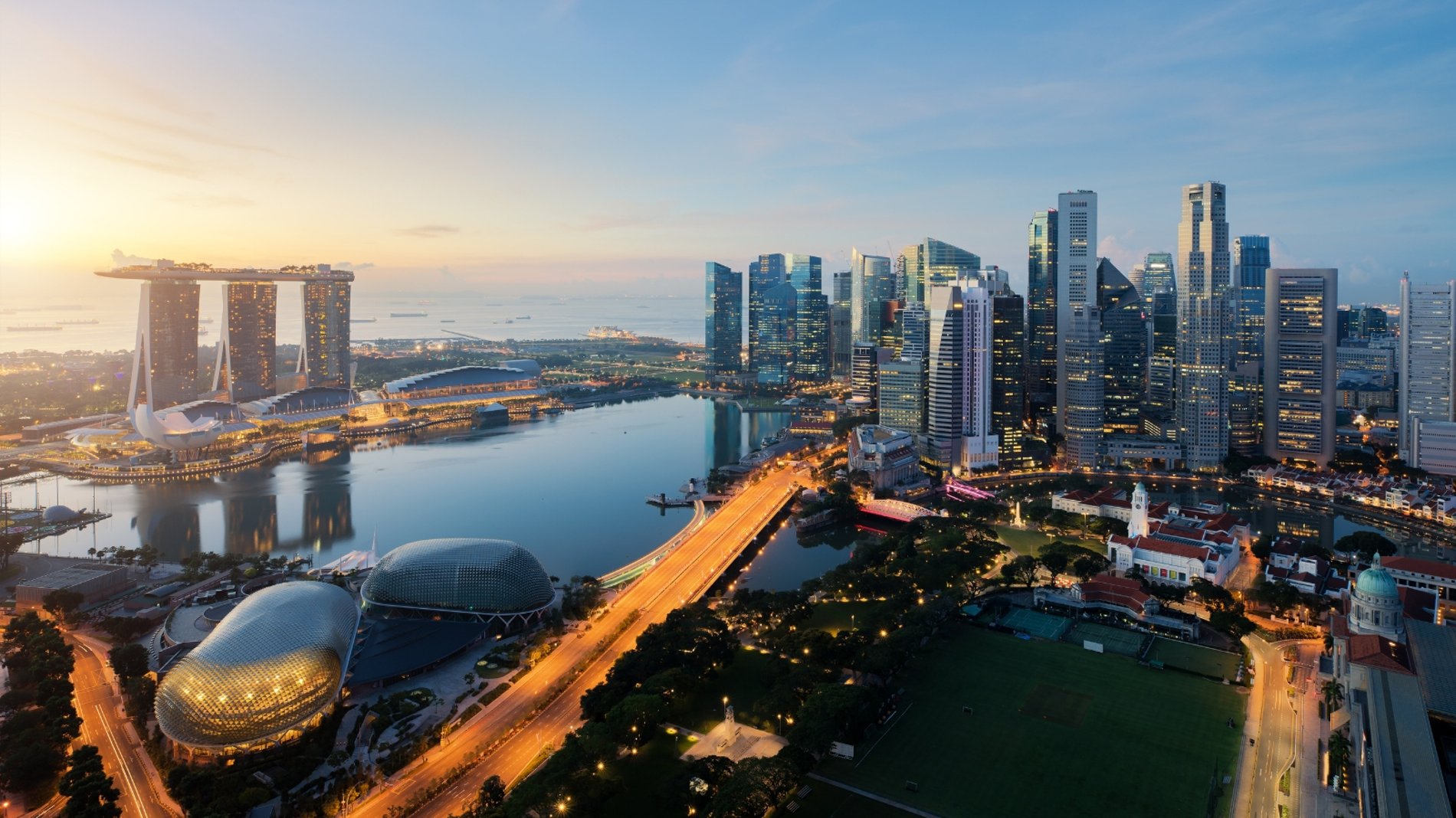 Asia itineraries
Explore the endless beauty of Asia by sea on one of Marella Cruises' itineraries to the Far East – including 'Eastern Experience 1' and 'Fascinating Far East 1'.
Each of these 14-night itineraries visit the crème de la crème of ports in Asia, and with sailings available December to March both this winter and next, it makes them the perfect choice if you want to escape those winter blues.
The beauty of Marella Cruises' Asia itineraries is the time you can spend exploring Singapore.
Not only can you embark and disembark in this port, but you'll also have an overnight stay in the port during your cruise giving you even more of an opportunity to discover the city.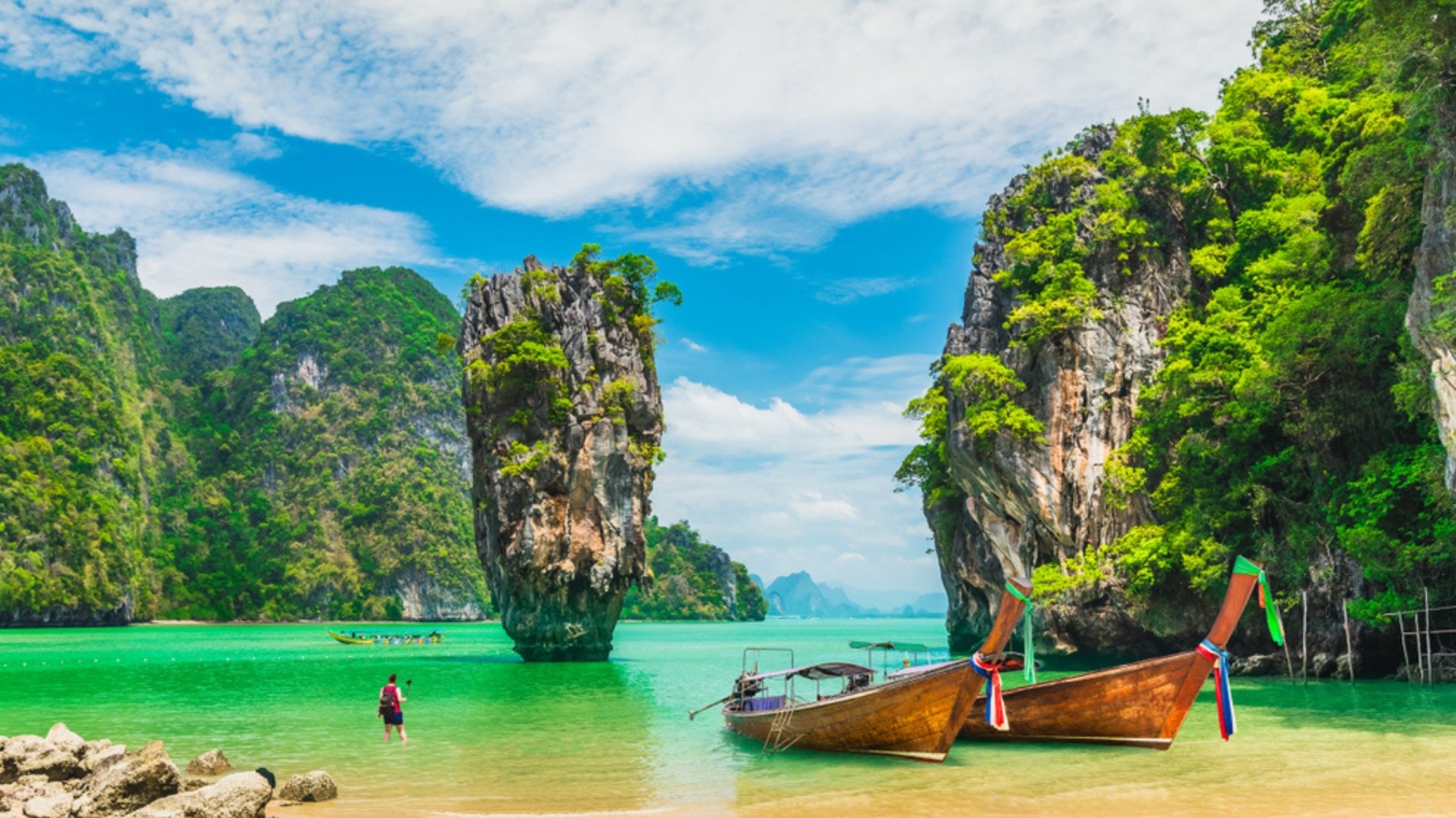 Singapore is an endless treasure trove of hidden gems and beauty, with a multitude of green spaces such as parks, rainforests and futuristic vertical gardens mixed in with skyscrapers and designer shops.
Ensure you visit the bustling markets during your time here – perhaps opt for a delicious bowl of laksa, which is an iconic spicy coconut noodle soup.
Animal lovers must visit the 64-acre Singapore Zoo, with huge natural enclosures where you can get up close to the wildlife.
Also on the agenda is a visit to Vietnam's largest city, Ho Chi Minh City via Phu My which is full to the brim of the history of the Vietnam War.
We recommend the 'Historical Ho Chi Minh City' excursion with Marella Cruises, which sheds light on the Vietnam War, taking you to all the most important sites with ease.

Known fondly as 'the pearl of the Andaman', Phuket in Thailand is another standout port of call.
Admire the postcard-worthy beaches, majestic temples and mountains decorated with trees during your time on the island.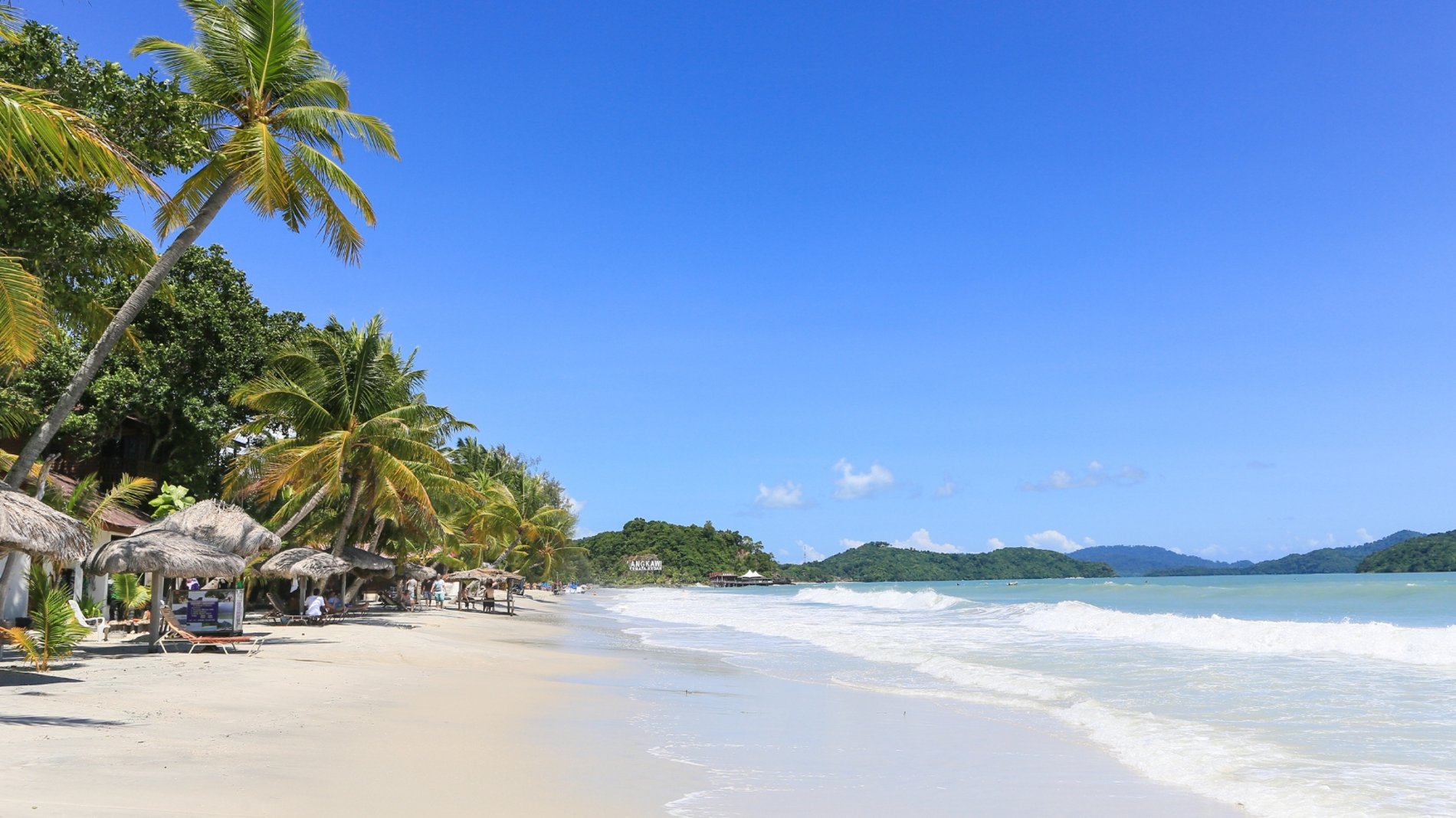 Plus, if you're eager to explore further you can check out the nearby Phi Phi islands (where Leonardo DiCaprio's The Beach was filmed) or live out your James Bond fantasy at Phang Nga Bay (featured in The Man with the Golden Gun).
Another highlight of the itineraries is Malaysia, with the stand-out ports of call being Langkawi and Malacca.
Anchored off the west coast of Malaysia, Langkawi has a peaceful waterfront which features quaint shops and authentic bars. But for the best view, take the Langkawi cable car to the top of the Gunung Machinchang Mountain to admire breathtaking vistas from the peak.
And UNESCO-recognised Malacca, Malaysia, offers a fascinating mix of cultural influences (such as British, Portuguese, Dutch and Chinese) to create the likes of A Famosa Fort, which was built by the Portuguese before being taken over by the Dutch, then the British.
Doesn't this sound like the adventure of a lifetime? And whichever itinerary you opt for, you are guaranteed to see amazing sights, taste mouth-watering food and be looked after like family, with Marella Cruises.
T&C's
*Use code CRUISE300 and save an extra £300 per booking on MarellaCruises. No min spend. Valid on selected cruises departing between 1st November 2023 and 31st December 2024
Use code CRUISE300 to save an extra £300 per booking on itineraries departing between 1st November 2023 and 31st December 2024. Offer excludes any sailings shorter than seven night duration. Offer must be selected at time of booking and applies to new bookings only, is subject to availability. Offer is valid from 21stAugust 2023 to 02nd October 2023. Enter the code CRUISE300 in upper case when on the holiday payment page of our website. The offer is subject to availability and may be amended or withdrawn at any time without notice. This promotional code is non-transferable and not valid in conjunction with any other discount code.
Please see www.tui.co.uk/cruise or the relevant brochure for full booking terms and conditions that apply. Some of the flights and flight-inclusive holidays are financially protected by the ATOL scheme. But ATOL protection does not apply to all holiday and travel services listed that we offer. Our website and brochures will provide you with information on the protection that applies in the case of each holiday and travel service offered before you make your booking. If you do not receive an ATOL Certificate then the booking will not be ATOL protected. If you do receive an ATOL Certificate but all the parts of your trip are not listed on it, those parts will not be ATOL protected. Please see our booking conditions for information or for more information about financial protection and the ATOL Certificate go to: www.caa.co.uk. ​Marella Cruises Limited are members of TUI Group. Registered Office: Wigmore House, Wigmore Lane, Luton, LU2 9TN. Registered in England, for Marella Cruises Limited No: 12562788. ABTA No: Y6722 and ATOL No: 11878.)
Follow us on social media