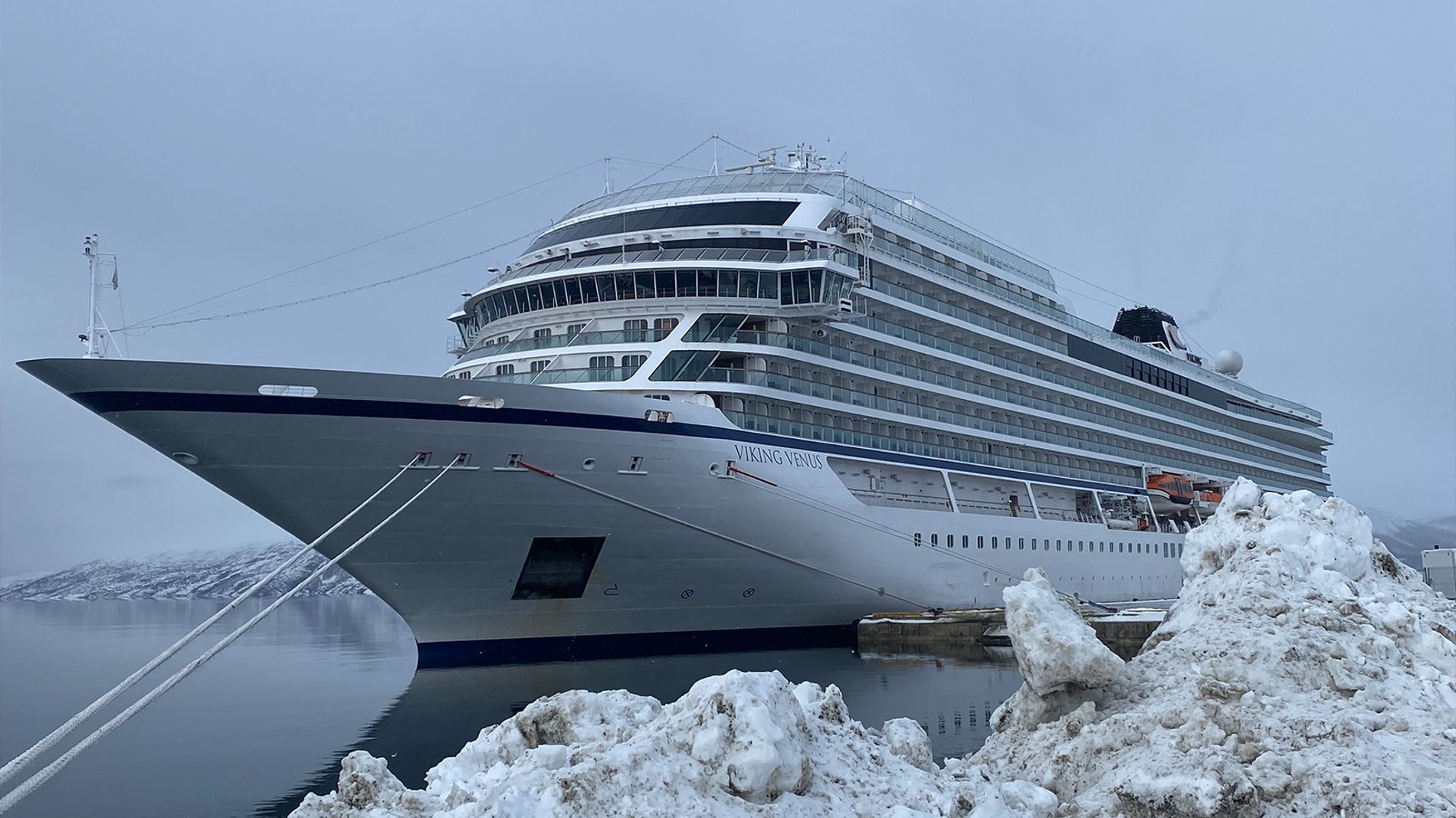 Cruise ship review: Viking Venus
Everything you need to know about Viking Venus, the seventh new ocean ship since 2015 in Viking's fleet

Viking Venus is the seventh new ocean ship since 2015 in Viking's fleet. And the 930-passenger vessel – which was launched in May 2021 from Portsmouth and counts journalist and broadcaster Anne Diamond as her godmother – could just be the cruise ship that changes your mind about cruising…


Style and character
Much like her sister ships, Star, Sky, Sea, Orion, Jupiter, Mars, Neptune, and Saturn, the adult-only Venus – passengers must be 18 or older to sail – is all about understated Scandinavian elegance. Expect muted tones, clean lines, and a mix of wood and leather furniture accentuated by cosy blankets and throws.

Art is everywhere on Viking Venus. As the custodian of a large collection of Munch's artwork, you'll find an array of original Munch artwork onboard including Two Human Beings-The Lonely Ones and The Sick Child. If you're not au fait with art, there's an audio commentary available via an app.

We also enjoyed admiring an image from the intricate Bayeux Tapestry, an important medieval work of art documenting William the Conqueror's invasion of England the Battle of Hastings, along the back wall of the main stairs.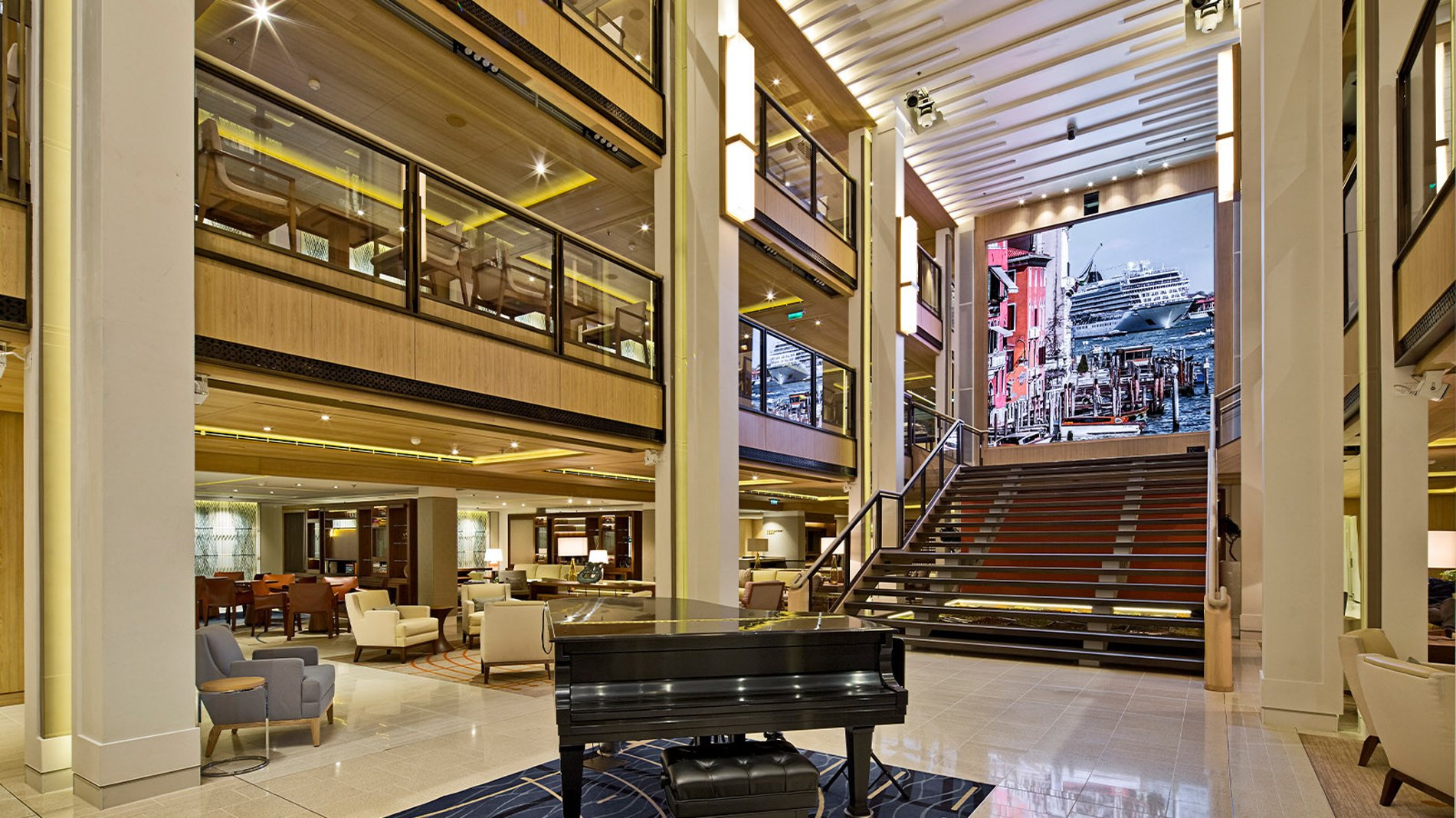 Accommodation
You'll find 465 generously-sized staterooms (that can host 930 guests) on board spanning five categories –veranda stateroom, deluxe veranda stateroom, penthouse veranda stateroom, penthouse junior suite, explorer suite, and owner's suite – each equipped with a spacious balcony.

World of Cruising stayed in a penthouse veranda stateroom which – with its vast king-sized bed, separate seating area, and bathroom replete with a heated floor and plush Freyja toiletries – proved difficult to leave.

The icing on the cake though is the 1,448 square feet owner's suite, designed to be used by Torstein Hagen – the founder and owner of Viking Cruises – when he's onboard Venus. As such, it's full of Hagen's own artefacts including family photographs, his favourite books, and a private sauna.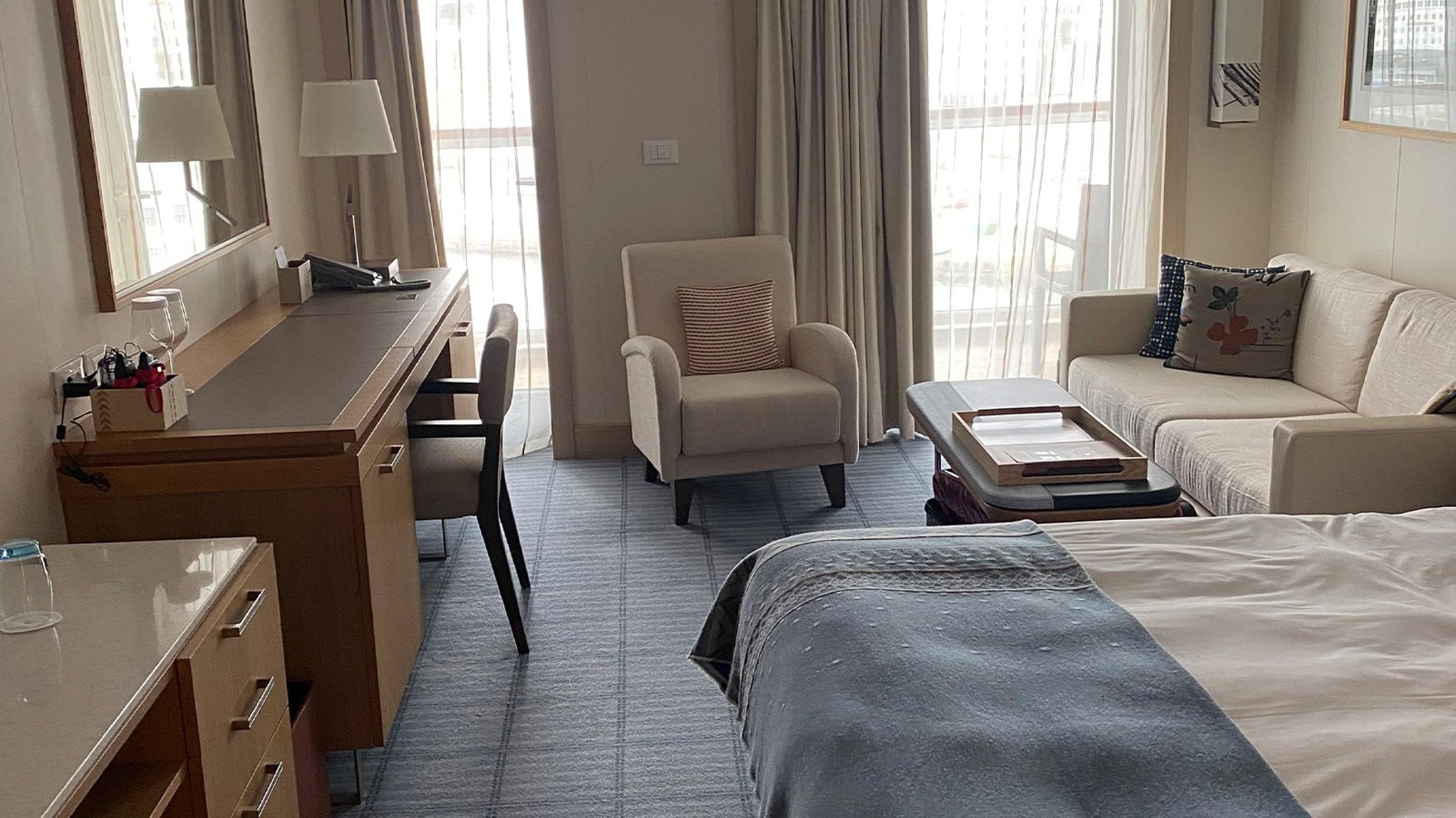 Food and drink
As a fellow passenger quipped at the end of our seven-night 'In search of the Northern Lights' itinerary: "We came on as passengers but have left as freight."

Be sure to board with an appetite: Viking Venus offers an array of restaurants including The Chef's Table – an experience that combines a cooking demonstration with dinner, the excellent Manfredi's Italian Grill, Mamsen's (where the emphasis is on casual Norwegian comfort food) and the popular World Cafe buffet. Afternoon tea is served daily in the ship's spectacular, glass-enclosed Wintergarden and, pleasingly, all venues are included in your fare as is 24/7 room service.

Find your ideal cruise
Service and facilities
Two 'scenic' sailing days on our itinerary afforded us the chance to take advantage of Viking's impressive onboard amenities. There's the main pool (whose retractable roof permits any-season swimming), a well-equipped fitness centre, a walk-around promenade deck, and the LivNordi spa where, unlike other lines, access to the thalassotherapy pool and ceramic lounge chairs, is complimentary.

Massages and facials feature on the decent treatment menu but, given the cruise line's heritage, the treatment to try is Nordic spa ritual – which revolves around alternating hot and cold treatments to detox the body, relax tired muscles, and boost circulation.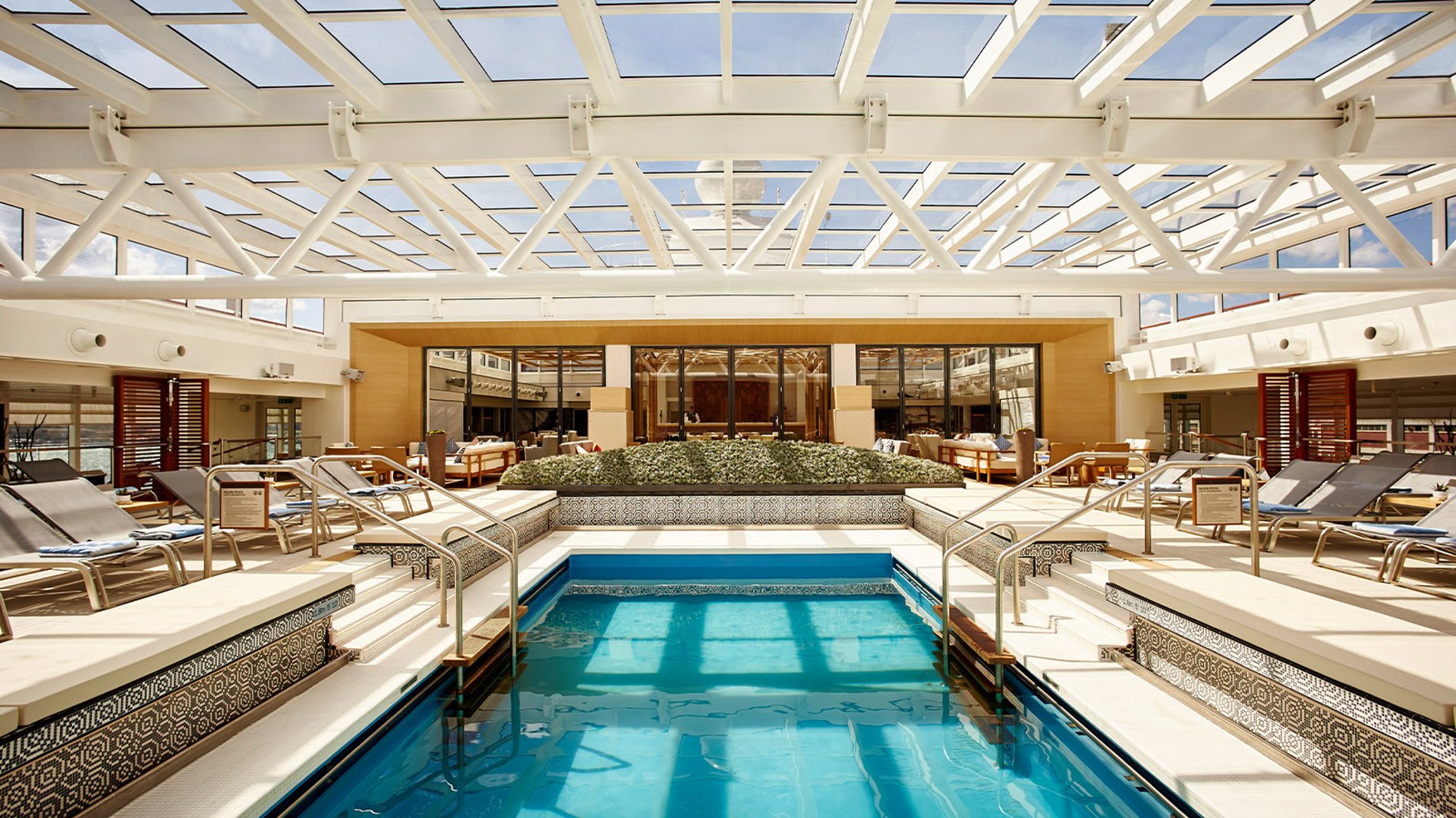 Entertainment and excursions
You won't find any casinos and pub-style singers on board Viking Venus, as the focus is firmly on enrichment and education. All of which explains why Viking has dropped the word 'cruise' from its branding as Hagen believes the word evokes visions of a super-sized ship full of screaming ankle-biters – something that is a world away from the Viking experience.

So, instead of Broadway-style shows, Viking Venus is all about lectures from the onboard resident astronomer – on our cruise, this was Howard Parkin, a man on a mission to expand our knowledge of our celestial neighbours. When night falls, head to the Explorers' Lounge with its floor-to-ceiling windows for a nightcap.

Excursions also elate with an included excursion in every port. The paid-for tours on our itinerary – snowmobiling, classic Nordic skiing, and husky rides – were well worth the extra expenditure and provided fascinating insights into local life.

Value for money
A cruise with Viking isn't cheap – prices for a 12-night ​​In search of the Northern Lights sailing start from £4,040 per person – but they are good value including, as they do, flights and destination transfers; all onboard meals; wine, beer and soft drinks with lunch and dinner, self-service laundry, spa access, complimentary Wi-Fi, gratuities, five guided tours, evening entertainment, and enrichment talks.

And, as the loyal passengers I spoke to – many of whom were already on their second Viking cruise of 2023 – confirmed: Once you have experienced Viking, there really is no turning back.