Oceania Cruises launches new ship Vista in Valletta
Famed for its dedication to fabulous food, Oceania Cruises launches its first Allura Class ship in Malta
Executives and special guests gathered in Valletta, Malta to celebrate Oceania Cruises' first new-build ship in a decade. Christened by celebrity chef Giada De Laurentiis, Vista is an all-veranda ship, sailing with 1,200 guests.

Speaking about the new ship at the ceremony, Frank A. Del Rio, President of Oceania Cruises, shared that Vista "features a stunning design, exceptional entertainment, top-notch service and innovative culinary delights."

Del Rio also expressed gratitude to the wide team of Oceania staff and partners "who have worked tirelessly to bring us to Vista's grand debut."

Vista boasts a guest to staff ratio of two crew members for every three guests, so cruising onboard will be a pleasure, with a comfortable balance of personalised service and personal space. And the venues onboard Vista have been enhanced, delivering guests an impressive choice of eight onboard bars and lounges, with live entertainment.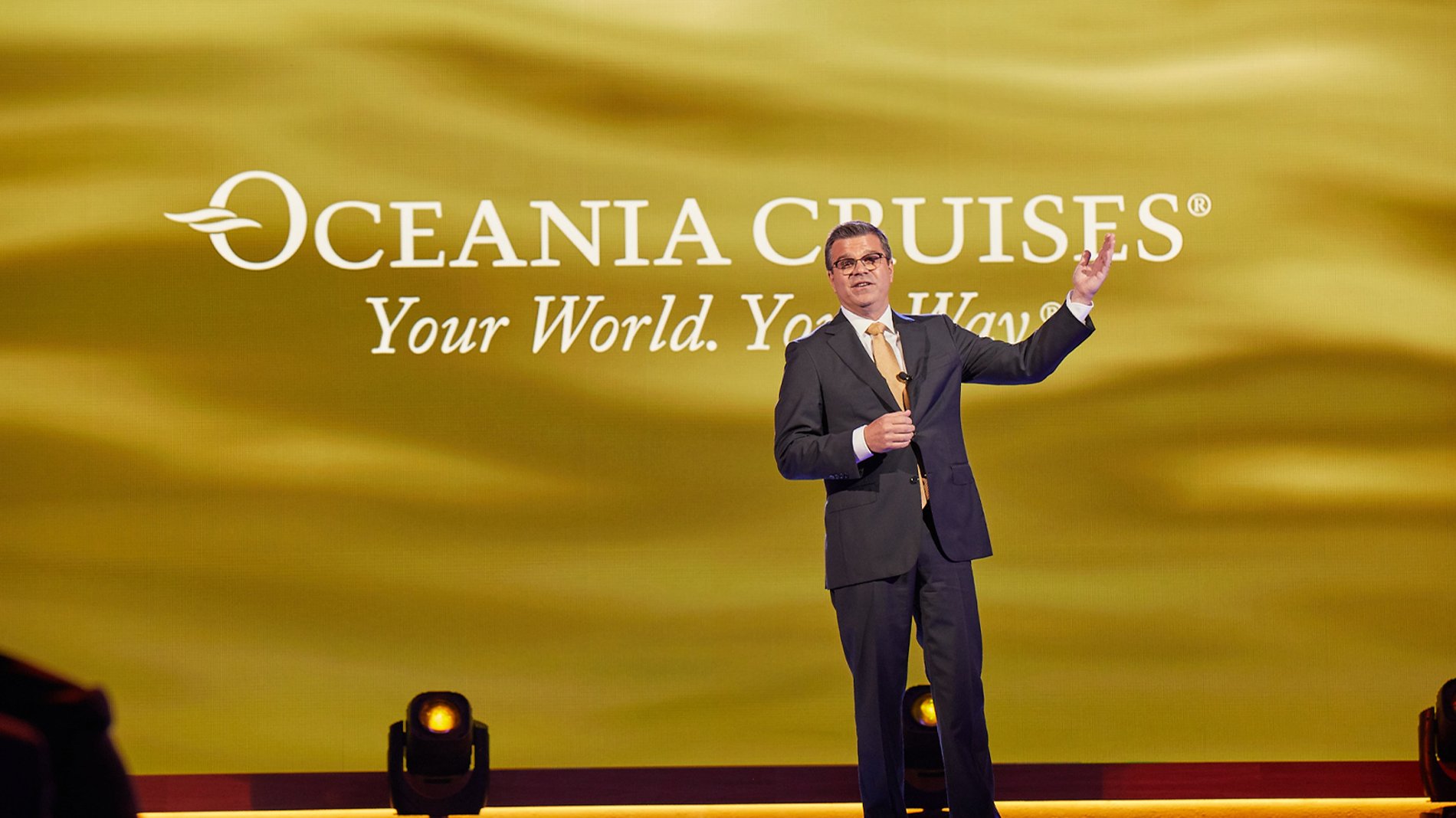 But it's on the culinary side of things where Oceania Cruises really stands out, so it's no surprise that Vista's godmother is a highly-regarded Italian-American celebrity chef.

Not only will De Laurentiis be spiritually looking over the new ship, but diners onboard will be able to tuck into two signature dishes created by the chef in Toscana – the onboard Italian speciality eatery – as well as in the Grand Dining Room.

Vista's inaugural Mediterranean season has been a sell-out success, so guests eager to step onboard and experience the latest and greatest from Oceania might want to look ahead to Vista's first American cruises in the autumn, where she'll visit Canada and New England for the 'fall', before heading south towards the Caribbean.

In her maiden Caribbean season – home-porting in Miami – Vista will whisk guests away to the magical islands of the eastern Caribbean. Departing Miami on November 19, 2023 Vista's 'Caribbean Wanderlust' sailing includes time in the Bahamas, Puerto Rico, St. Barts, Dominica, Barbados, Grenada, St Lucia, and Antigua.

Next year promises to be an especially exciting year for Vista as she embarks on a series of 'Grand Voyages', covering the eastern Mediterranean, Aegean, and Adriatic Seas, incorporating a number of boutique ports that are rare gems in the general cruising calendar.

Find your ideal cruise
Mixing things up
The bar team at Oceania Cruises have revelled in the opportunity to make something special of the new ship launch, and guests will enjoy new and exciting immersive mixology experiences, with an extensive collection of innovative drinks. From specially curated cocktails, to elevated pairing menus, a cruise aboard Vista is certainly a step above the ordinary.

Hot off the heels of the latest developments in mixology, experiment with flavoured mist bubbles, indulge in wooden barrel-aged negronis, and even try out some of the top low- and no-alcohol options for a little detox treat.

Creative dining options abound
As always with Oceania Cruises, the magic truly comes to life on the plate, and your taste buds will be going on an adventure of their own throughout your sailing.

The line prides itself on delivering the finest cuisine at sea, and Vista has something to surprise even the most loyal Oceania Cruises guest. Guests stepping onboard the Allura Class ship will be the first to experience the new restaurant, Ember, which the line openly declares is its bid for a Michelin star. If Ember achieves a Michelin star rating, that would make Oceania Cruises the first line to offer Michelin star dining at sea.

Firm favourites, including Red Ginger – for bold Asian cuisine – and the classic steakhouse Polo Grill, also make an appearance on Vista, with redesigned dining spaces for the ultimate dining experience.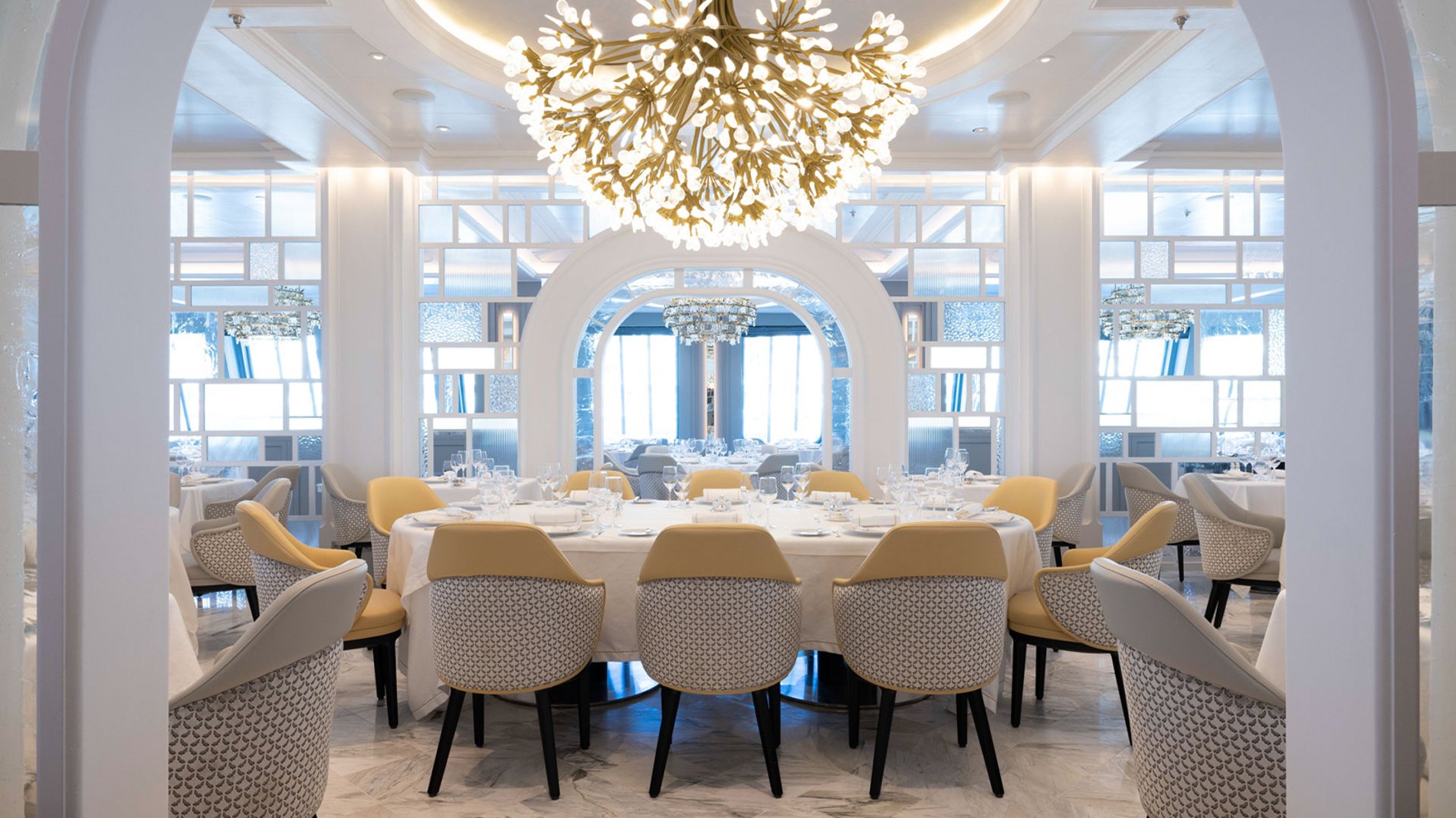 Follow us on socials