Search for your ideal Cruise
Ocean Cruising in Gothenburg, Sweden
Sweden's second city has much to recommend it. The lively, major seaport is dotted with Dutch-style canals and lined with leafy boulevards, shops and cafés. Cruise passengers stopping over in Gothenburg will also find a plethora of museums and cultural attractions. Ranked as the 12th most incentive city by Forbes, the city is home to design academy Volvo and the Gothenburg International Film Festival.
Why cruise Gothenburg
With its beautiful architecture, leafy boulevards, world-class museums and galleries, picturesque Gothenburg certainly gives Sweden's capital Stockholm a run for its money. Known to be one of the friendliest cities in the world, cruise passengers will no doubt fall in love with the city's laidback and relaxed culture, boasting lovely street cafés and boutique shops aplenty. Cruise lines including P&O Cruises, Fred Olsen Cruise Lines, Princess and Norwegian Cruise Line all include Gothenburg as a popular port of call on their Baltic itineraries.
find your perfect cruise
What to see and do in Gothenburg
Volvo Museum
Petrolheads will love the Volvo Museum, dedicated to the popular Swedish automobile brand. Visitors will learn all about the history of Gothenburg's most famous manufacturer while viewing 86,111sq ft worth of vehicles, including their first ever car built in 1927. The museum also houses other interesting Volvo creations and designs.
Gothenburg Museum of Art
Located at Götaplatsen, the museum has one of the foremost art collections in Northern Europe, housing masterpieces by the likes of Rembrandt, Picasso and Van Gogh. It also exhibits works by some of the most celebrated Swedish artists, including Carl Larsson and Bruno Liljefors. The City Museum and Culture Hall are in walking distance, making for a perfect cultural day out. Other museum highlights in Gothenburg include the National Museum of World Culture and the Universeum, the largest science centre in Scandinavia.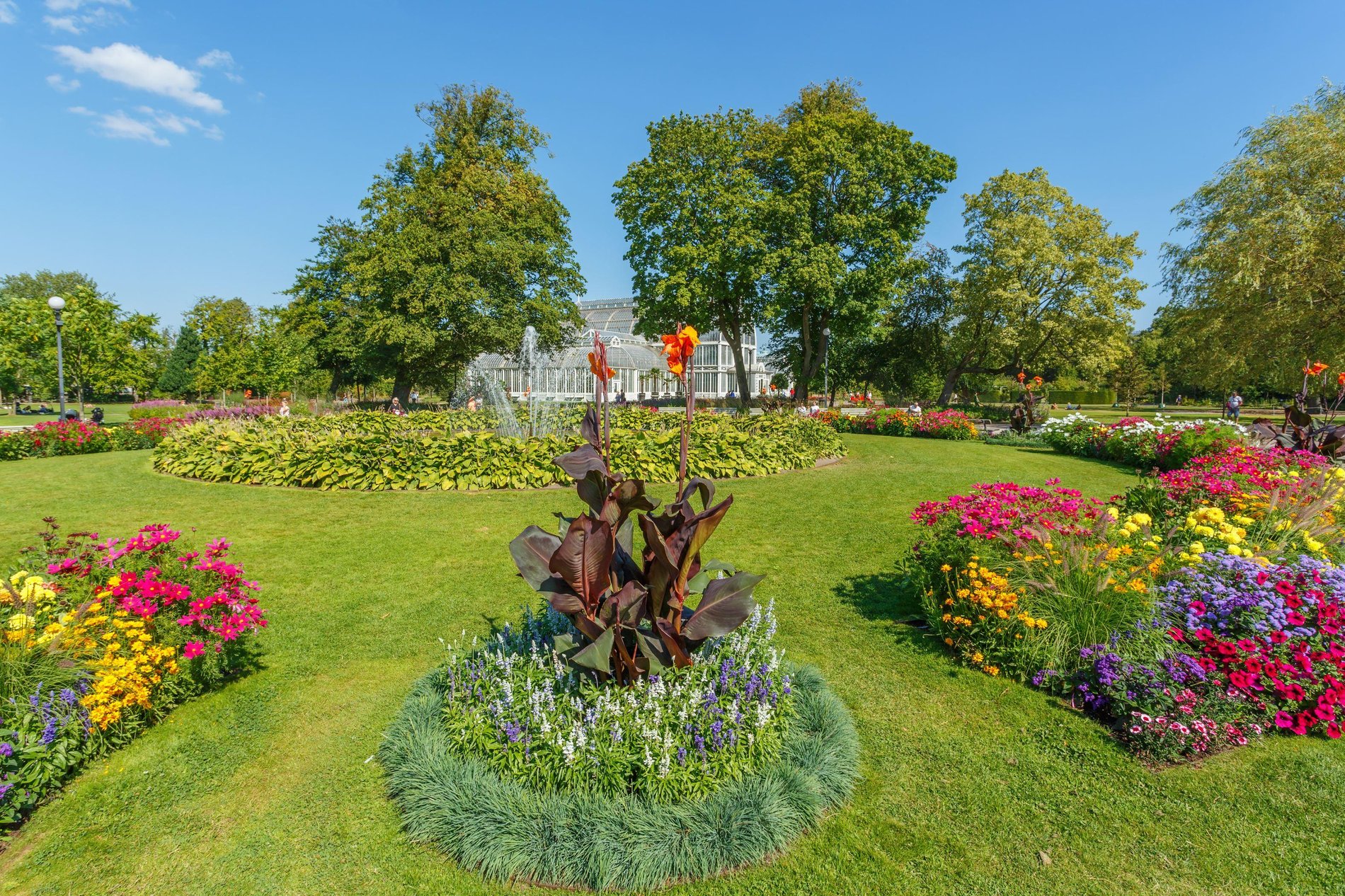 Liseberg
Great for families, Liseberg is Gothenburg's popular amusement park and the most visited in Scandinavia. First opened in 1923, the park has everything from dizzying rollercoaster rides to spinning carousels, Ferris wheels and bumper cars, along with an array of restaurants and cafés (if you can stomach it). Liseberg is particularly picturesque in the winter, adorned with festive ferry lights.
Archipelago of Gothenburg
If you have time on your stopover, then a trip to Gothenburg's archipelago is a must. The southern archipelago, Västergötland, can be reached via a tram followed by a boat and features 20 islands. Here you can go on a seal safari, explore the island on foot or visiting the charming villages. Meanwhile, the northern archipelago, Öckerö, is spread over 10 islands and can be reached by ferry. Carnival Cruise Line offers a 'Northern Islands of Gothenburg' shore excursion, which includes a tour of the city followed by a visit to Öckerö, where you stop of at the old Öckerö Church dating back to the Middle Ages and enjoy a visit to the local folklore centre before continuing on to the islands of Hönö and Fotö, two picturesque fishing villages lined with rustic wooden huts.
Feskekörka
A haven for seafood lovers, Gothenburg's indoor fish and seafood market catches the attention of visitors with its unique setting, housed in an unusual building inspired by Norwegian stave and Gothic stone churches that was built by city architect Victor von Gegerfelt in 1874 as part of an architectural experiment. Visitors today can wander round the hall and either buy seafood from the fishmongers or enjoy a freshly prepared dish at one of the restaurants.
Haga
This charming district complete with traditional buildings and cobbled streets is one of Gothenburg's oldest neighbourhoods, home to the 17th-century fortress Skansen Kronan, which was built to defend the city against Danish attacks. After you've visited this hilltop fortification, stop for a fika break at one of the local cafés (make sure to try the city's famed pastry, Hagabullen, a delicious plate-sized cinnamon bun) before pottering around Haga's lovely selection of vintage shops. The district hosts a farmer's market in spring and autumn, as well as a popular Christmas market in the winter.
Garden Society of Gothenburg
The world-famous Trädgårdsföreningen – the Garden Society of Gothenburg – is one of the city's top attractions. A horticulturalist's dream, it features beautifully preserved lawns, woodlands and flower beds filled with thousands of rose species, and is renowned for being one of Europe's best-kept 19th century parks.
Need to know when travelling to Gothenburg
Getting around in Gothenburg
Cruise ships typically dock at Arendal, located by the Volvo Museum, or Skandiahamnen. You will need a taxi or shuttle bus from both ports to get to the city centre, taking around 20 minutes. Meanwhile, smaller cruise ships dock at the America Cruise Terminal, which is within walking distance west of the city centre. Once in the centre, you can choose to walk or use Gothenburg's efficient public transport system, made up of buses, trams and ferries.
When to go to Gothenburg
The Baltic cruise season runs between May and September, but for the best and most reliable weather, June and September are recommended.
Currency
Sweden's second city uses the Swedish krona. Most places in Sweden prefer taking plastic over cash, so you can rely on credit and debit cards if you prefer. ATMs, called 'Bankomats' are plentiful in Gothenburg.
Visas
If you hold a British Citizen passport, you do not need a visa to enter Sweden unless you're planning to stay longer than three months.