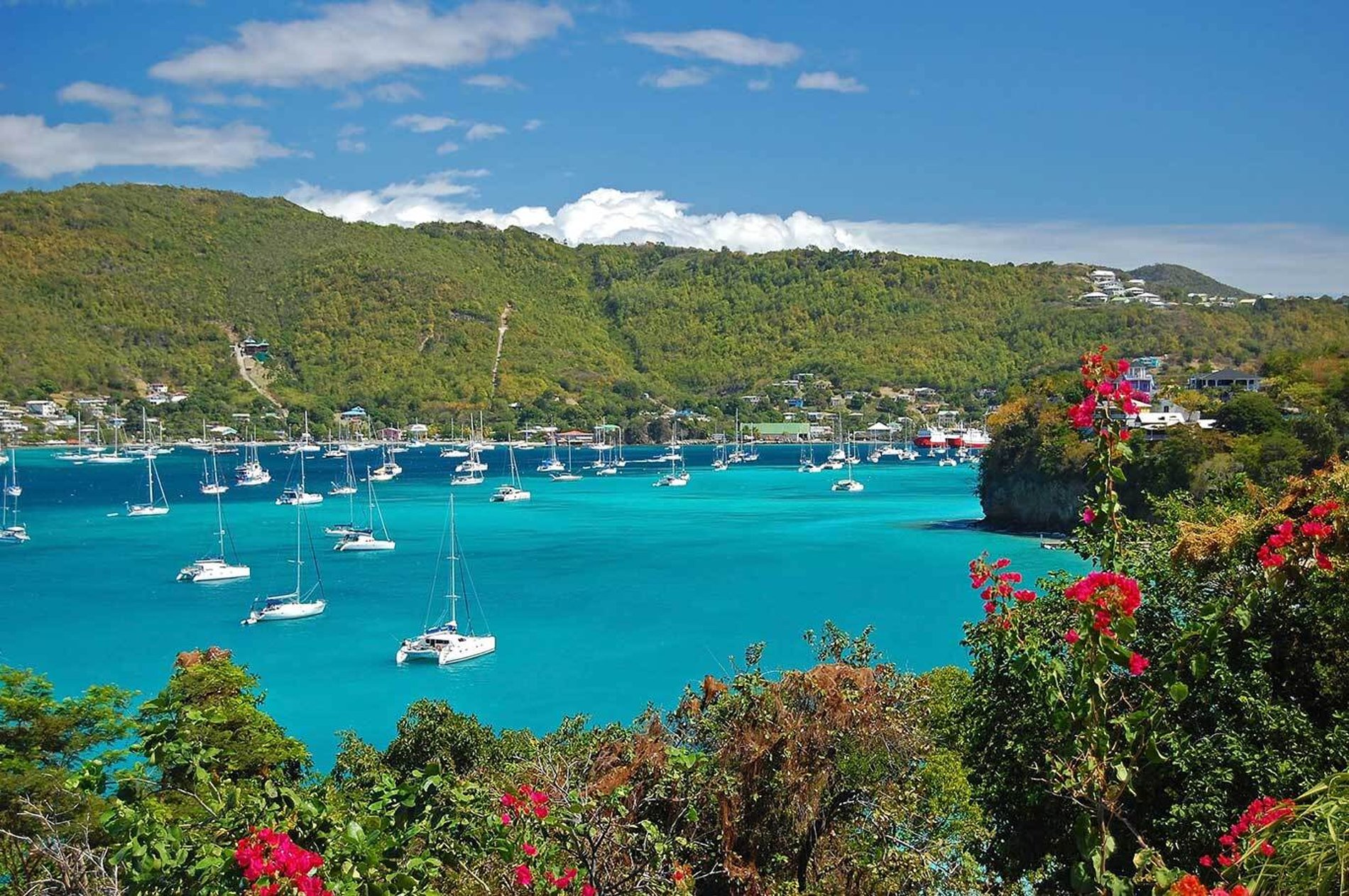 Enjoy Seabourn's ultra-luxury idyllic Caribbean cruises – sailing from Barbados
Seabourn's ultra-luxury Caribbean programme includes a series of seven to 14-night itineraries as a roundtrip from Barbados with the extra bonus of airfare included in the price on select winter 2022-3 cruises.
Hidden gems await among the islands of the Caribbean sea, secluded spots that are off the beaten track and offer a glimpse into unspoiled paradise.
Seabourn's seven to 14-night itineraries sail the gorgeous Windward and Antilles Islands, roundtrip from Bridgetown, Barbados between December and March every year on the stunning all-veranda suite Seabourn Ovation.
Spend a day with Seabourn's chefs exploring a local market, enjoy complimentary watersports in sparkling seas from the ship's own marina; chill on white sand beaches or luxuriate in the ultimate treat – Seabourn's exclusive 'Caviar on the Surf' beach party. What's not to love?

It's not only the destination that appeals but also the ease of travel, as you can fly direct to the island from a number of UK airports.
When you book a Seabourn winter 2023/4 cruise from Barbados, inclusive air and transfers are included, giving you the reassurance of travelling with Seabourn all the way.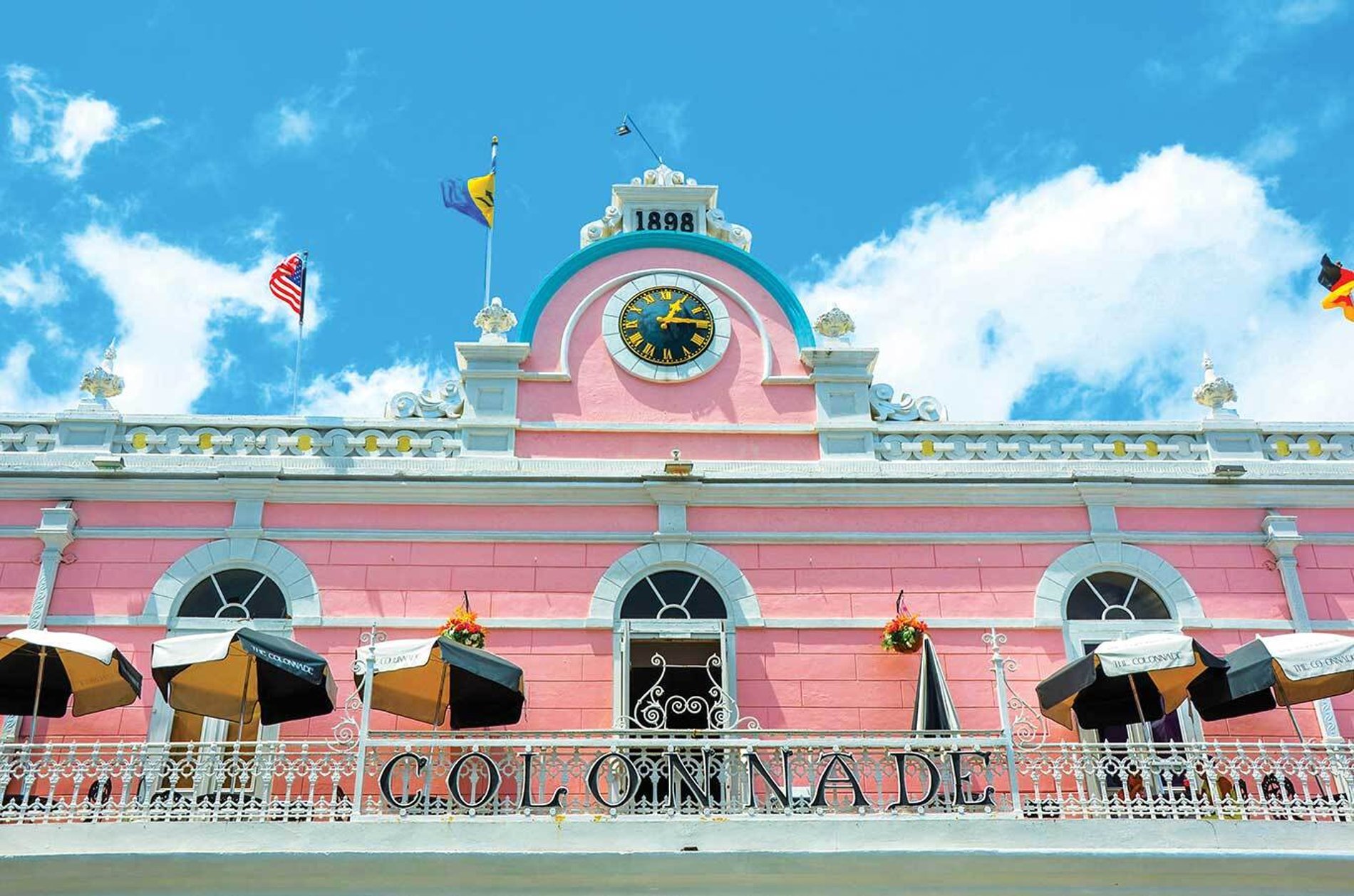 Find your ideal cruise
Spice it up with calls into smaller ports
For example, the week-long 'Windward Island Jewels' voyage, departing 18 March 2023, takes you to Castries, St Lucia, an authentic slice of paradise with its lesser-known status and impressive scenery.
Then it's Cabrits, located on the northern end of Dominica, known for an extensive scope of natural beauty, particularly in Cabrits National Park. This 1,313-acre park boasts coral reefs and Fort Shirley, a key historic sight where the famous revolt of the 8th West India Regiment in 1802 took place, which resulted in every slave soldier in the British Empire being freed in 1807.
Antigua offers the classic Caribbean experience, with peaceful white sandy beaches. Or, if you are partial to a glamourous beach club, then you'll love Carambola Beach.
The final call in the seven-night cruise is Barbados, known rightly so for the impressive selection of rum distilleries as well as an array of wildlife such as adorable sea turtles.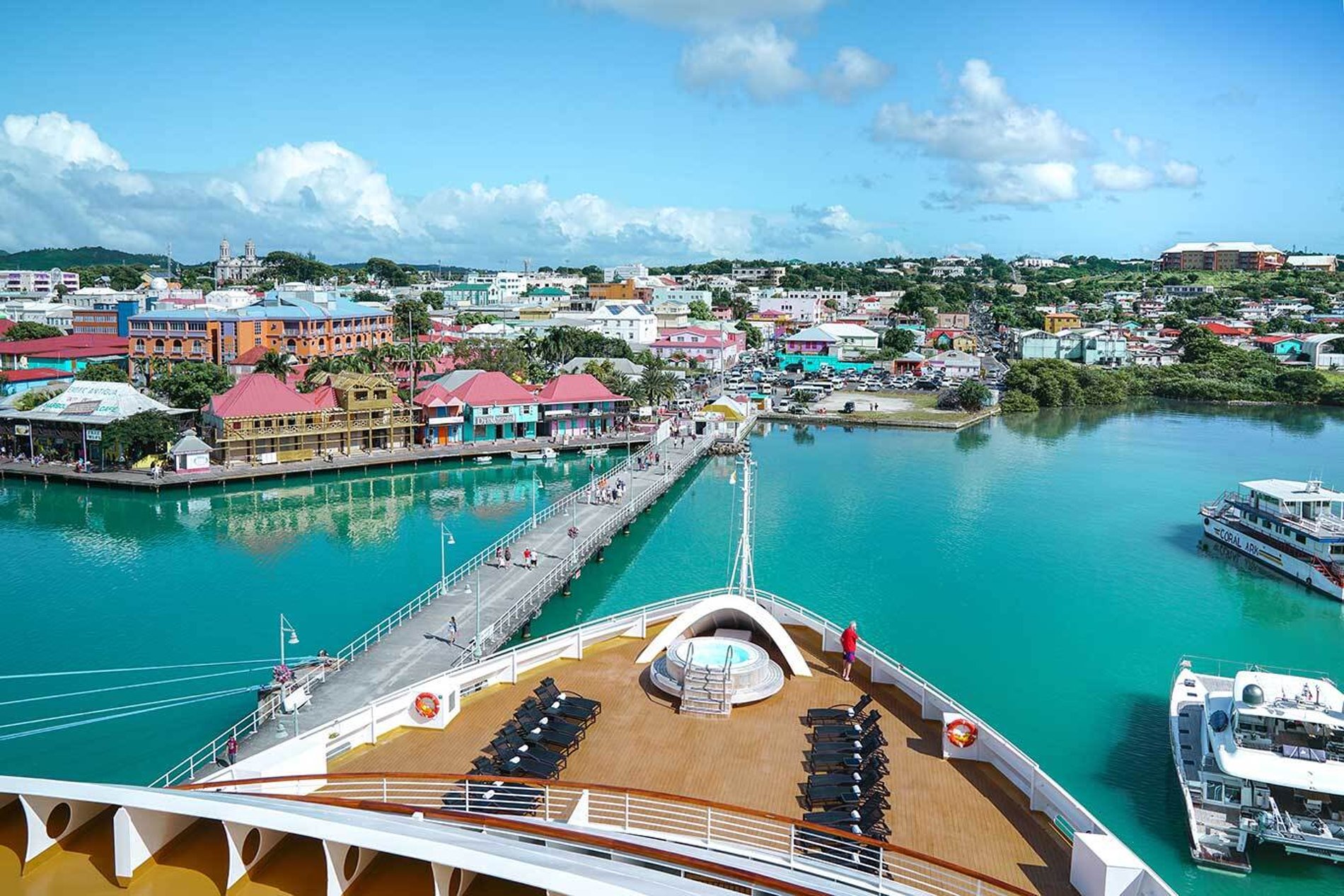 Here is a selection of the amazing cruises to choose from...
7-Night Windward Island Jewels
Seabourn Ovation
10th December 2022
Bridgetown (Barbados), Rodney Bay (St. Lucia), Roseau (Dominica), Point-a-Pitre (Guadeloupe), Carambola Beach (St. Kitts & Nevis), Trois Ilets (Martinique), Saint Georges (Grenada), Bridgetown (Barbados)
All inclusions as specified
From ONLY £3,599 per person INCLUDING FLIGHTS (or £2999 per person cruise only)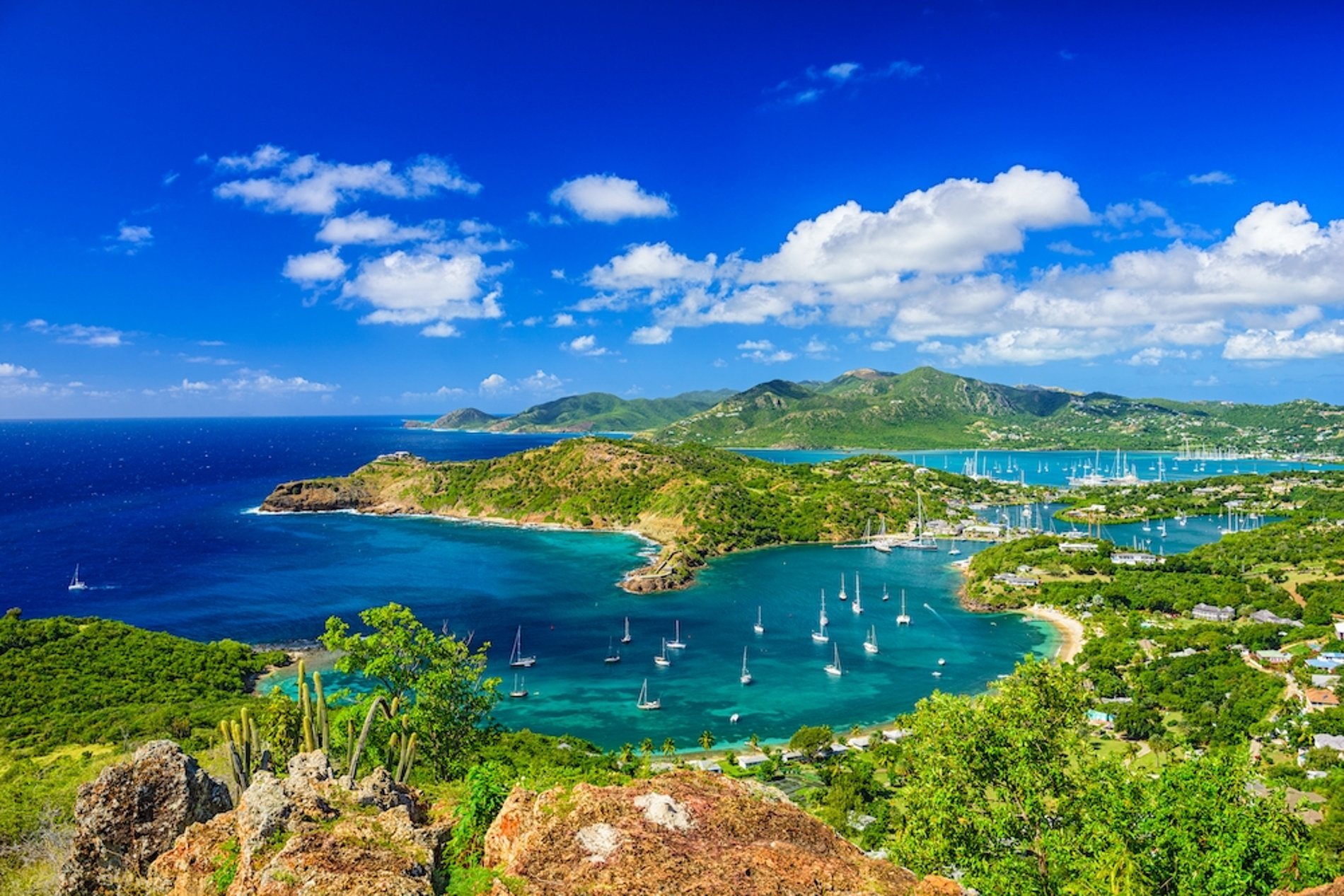 14-Night Exotic Caribbean In Depth
Seabourn Ovation
7th January 2023
Bridgetown (Barbados), Port Elizabeth (Bequia), Trois Ilets (Martinique), Basse-Terre (Guadeloupe), Charlestown (Nevis, St. Kitts & Nevis), St. Johns (Antigua), Carambola Beach (St. Kitts & Nevis), Philipsburg (Sint Maarten), Sopers Hole (Frenchman's Cay, BVI), Basseterre (St. Kitts & Nevis), Gustavia (St. Barts), Terre de Haut (Guadeloupe), Rodney Bay (St. Lucia), Saline Bay (St. Vincent & The Grenadines), Bridgetown (Barbados).
All inclusions as specified
From ONLY £6,599 per person INCLUDING FLIGHTS (or £5,999 per person cruise only)
Cruising on Seabourn Ovation
Seabourn Ovation – christened in 2018 in Valletta by actress and singer Elaine Paige – is the epitome of luxury cruising.
The interiors, designed by design guru Adam D. Tihany, feature a modern twist and innovations consistent with Seabourn's reputation for understated elegance.
You can also expect the highest level of personal service, with nearly one staff member for each guest. All suites also have a private veranda, while Penthouse and Premium Suites offer a separate sleeping area and even more spacious and luxurious amenities.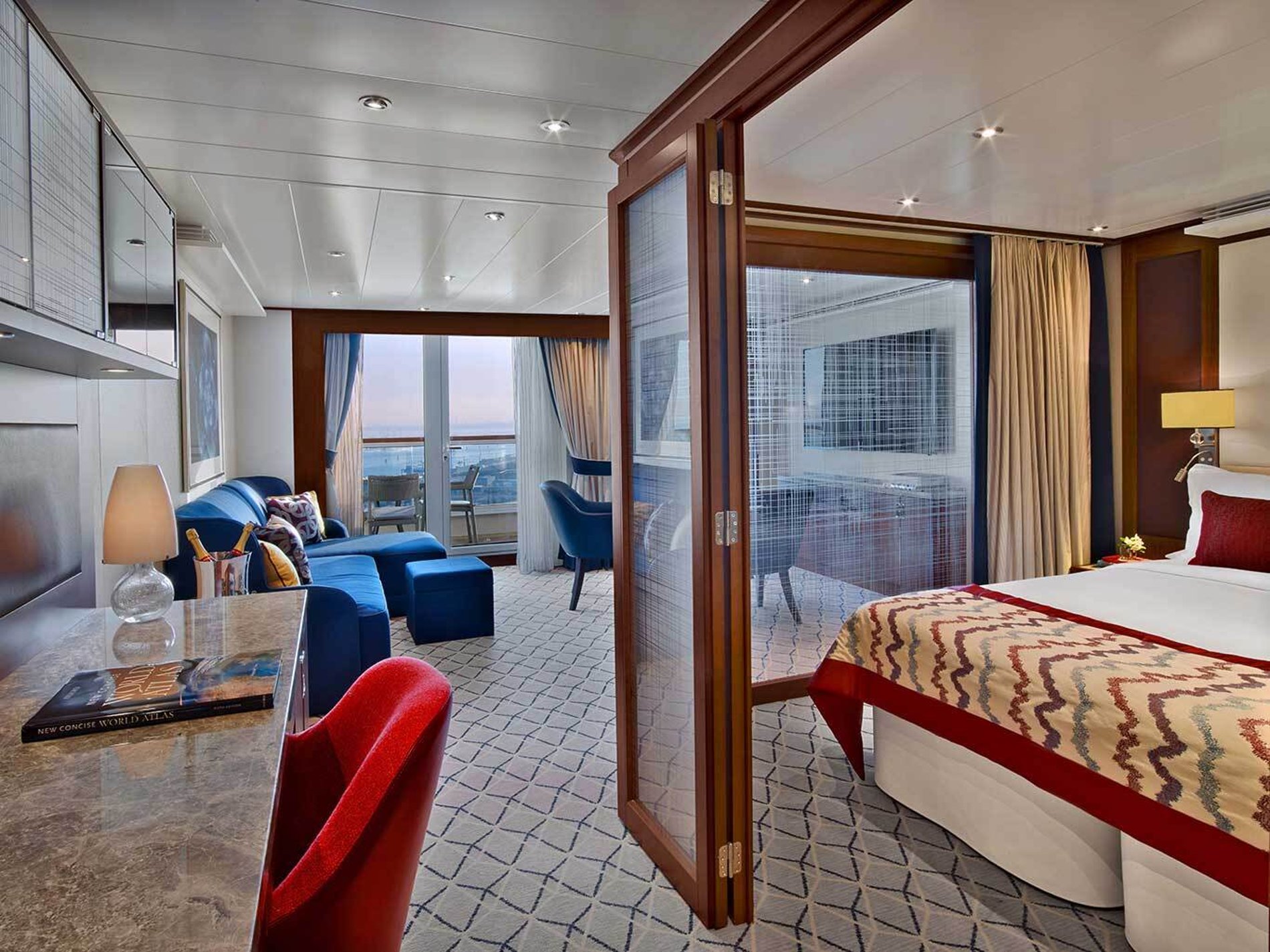 The onboard experience is further elevated by the cruise line's unique partnerships, such as the much-acclaimed 'Evening with Tim Rice' event – created exclusively for Seabourn – which includes a concert-style presentation showcasing some of the musical theatre lyricist's most loved work.
There's also the luxurious Spa and Wellness with Dr. Andrew Weil, offering a holistic spa and wellness experience that integrates physical, social, environmental and spiritual wellbeing. And let's not forget The Grill by Thomas Keller, a unique culinary experience reminiscent of the classic American restaurants from the 1950s and '60s.

For more information contact Seabourn on 0344 338 8615 or visit seabourn.com.