Search for your ideal Cruise
Ocean cruising in Lisbon, Portugal
Set on seven hills on the banks of the River Tagus, Lisbon has been the capital of Portugal since the 13th century. It is a city famous for its majestic architecture, old wooden trams, Moorish features and more than twenty centuries of history. Following disastrous earthquakes in the 18th century, Lisbon was rebuilt by the Marques de Pombal who created an elegant city with wide boulevards and a great riverfront and square, Praça do Comércio. Today there are distinct modern and ancient sections, combining great shopping with culture and sightseeing in the Old Town, built on the city's terraced hillsides. The distance between the ship and your tour vehicle may vary. This distance is not included in the excursion grades.
Why cruise Lisbon
Lisbon is an unforgettable stop on any European or Mediterranean cruise. Portugal's capital is one of Europe's most handsome cities, complete with Gothic cathedrals, enchanting palaces and a medieval hilltop castle. With a wealth of historic attractions and cultural sites, there's so much to see and do on your stopover in Lisbon.
find your perfect cruise
What to see and do in Lisbon
Belém Tower
Situated on the bank of the Tagus – the longest river in the Iberian Peninsula – the Belém Tower is listed as one of Lisbon's Unesco World Heritage sites. The 16th-century fortification played a vital role in protecting Portugal's coast during the Age of Discoveries and served as a portal for Portuguese explorers travelling to and from Lisbon. The beautiful building depicts the popular Portuguese Gothic Manueline architectural style.
Jerónimos Monastery
A 15-minute walk from the Belem Tower will take you to another Lisbon Unesco World Heritage site and prominent example of late Gothic Manueline architecture – Jerónimos Monastery. Commissioned by Manuel I as a celebration of Portugal's Age of Discoveries and Vasco da Gama's (who is buried in the castle) return from his voyage to India, the building took 100 years to complete. With intricately detailed and opulently carved stonework, plaited arches and beautiful ribbed vaulting, it is a true feast for the eyes.
Pastéis de Bélem
Located next door to Jerónimos Monastery is Lisbon's famous tart café. Pastéis de nata (custard tarts) are iconic to Portugal and a must-try when you're in the capital. You can find these moreish pastry treats in most places, but this café indisputably serves the best, as highlighted by the long queues that form outside every day. So what makes the café's tarts unique? The recipe used to create them is a closely guarded secret, developed by monks who lived in the Jerónimos Monastery centuries ago.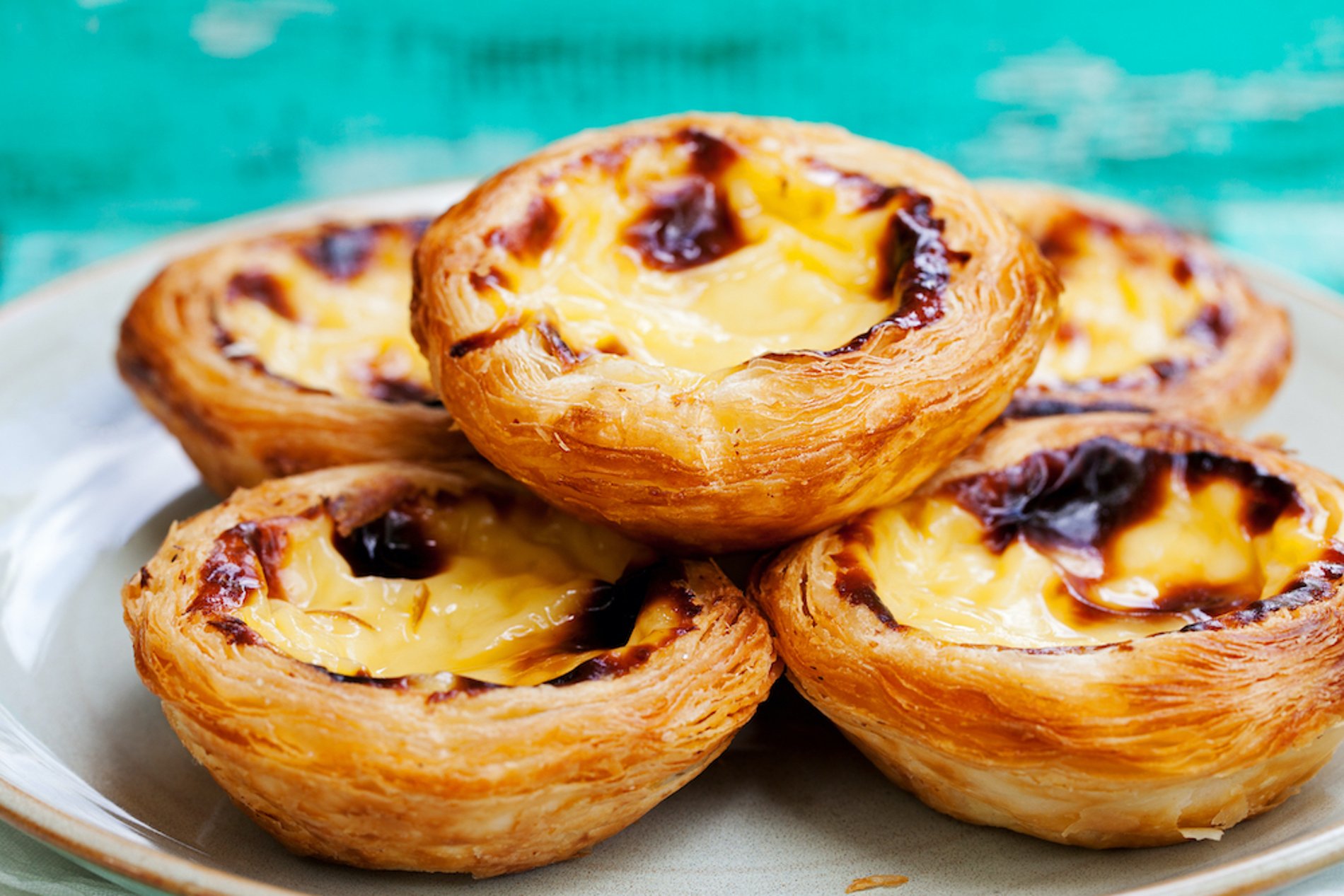 São Jorge Castle
Standing majestically on a hill above the city, São Jorge Castle can be spotted from every street in Lisbon. The historic castle's walls date back to the ninth century and since the 12th century, Sao Jorge has served royal palace, a military barracks, home of the Torre do Tombo National Archive, and today stands as a national monument.
Calouste Gulbenkian Museum
For ancient art, look no further than Lisbon's Gulbenkian Museum. Displaying the extensive collection of around 6,000 pieces amassed by Armenian collector Calouste Gulbenkian, pieces range from Egyptian and Greco-Roman art to the Art Nouveau works of 20th century designer René Lalique. Other notable museums in Lisbon worth a visit include the National Museum of Modern Art, which houses one of the most beautiful collections of ancient art, the Berardo Museum, Lisbon's number-one gallery for modern and contemporary art, and the Museum of Fado, which focuses on the origins of the nation's soulful folk music.
Praça do Comércio
Situated down by the river, this grand, 18th century square was the location of the Royal Ribeira Palace until it was destroyed by Lisbon's great earthquake in 1755. It was completely remodelled during the reign of King José I, of whom there is an equestrian statue in the square. The square's triumphal arch, is adorned with monuments of various historical figures.
Sintra
If you have time, head out to Sintra. A 40-minute train ride from Lisbon Rossio, this picturesque town in the foothills of Portugal's Sintra Mountains is home to fairytale palaces and an abundance of floral gardens. Visit the Sintra National Palace, which blends Moorish and Manueline architectural styles and features dramatic twin chimneys and elaborate tilework. The whimsical hilltop 19th-century Pena National Palace boasts candy-coloured domes and sweeping views, while the Monserrate Palace is framed by beautiful classical English gardens.
Need to know when travelling to Lisbon
Getting around in Lisbon
Cruise passengers will arrive at one of two docks, Santa Apolónia or Alcântara. Both ports are situated close to downtown, allowing passengers an easy access to the city's most popular tourist attractions. If you prefer not to walk, you can take a shuttle bus or taxi to the city centre. There are also hop-on hop-off buses at Santa Apolónia terminal. Once you've reached the city centre, the best way to see Lisbon is on foot, but there is also public transport, including metro, trams, funiculars, buses, commuter trains and ferries.
When to go to Lisbon
If you wish to avoid the crowds, the best times to visit Lisbon are between March and May and September and October. The summer is hot and crowded, although there is a sea breeze and you're guaranteed perfect beach days.
Currency
Portugal and its capital Lisbon use the euro. You can find ATMs at most bank branches, train stations, central areas and shopping centres in Lisbon.
Visas
If you hold a British Citizen passport, you don't need a visa to enter Portugal unless you're planning to stay longer than three months.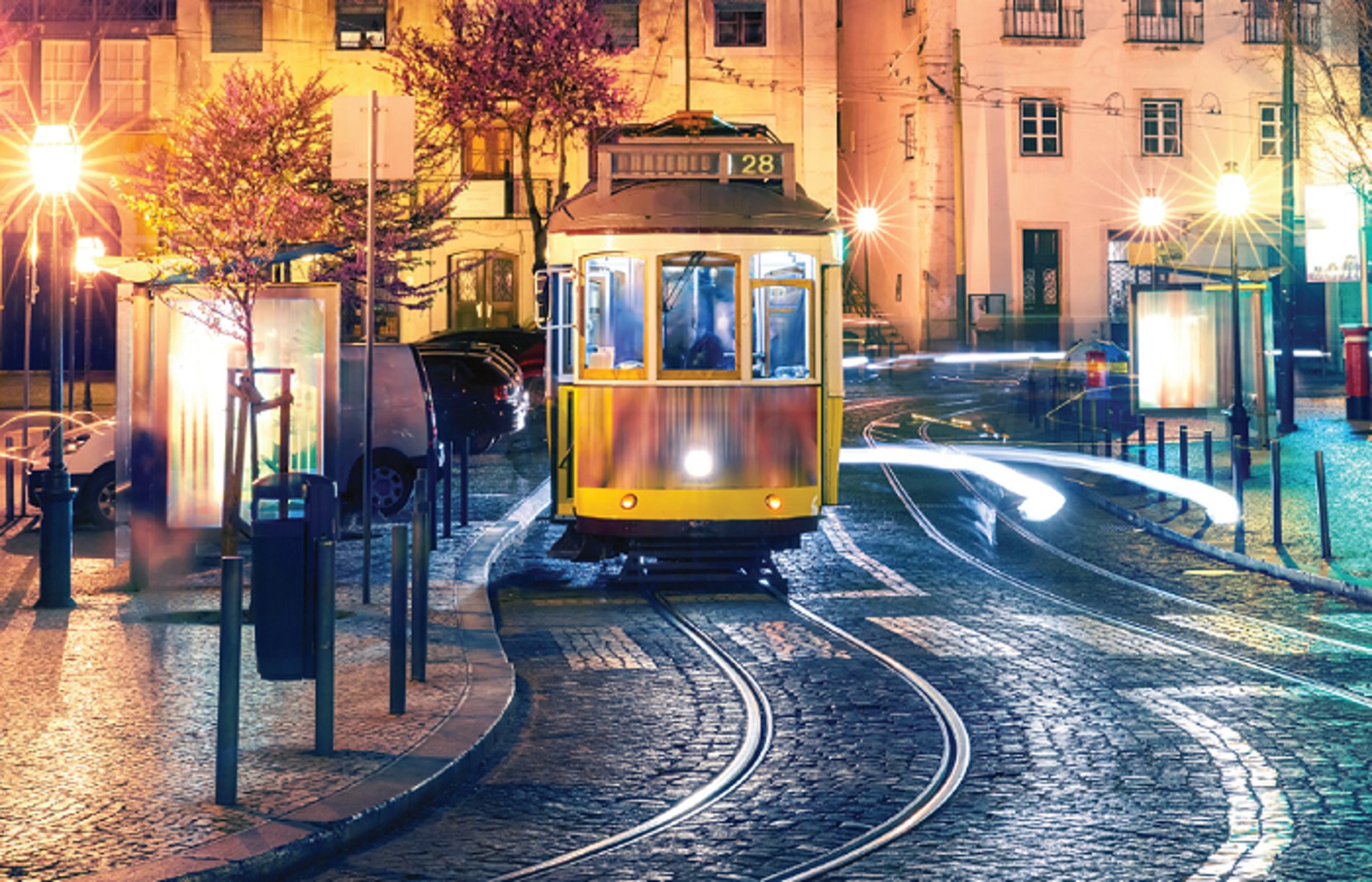 These old-fashioned trams are a hallmark of Lisbon