Search for your ideal Cruise
Ocean Cruising in Spain
Spain cruises serve up sandy, sun-soaked shores, eating tapas, drinking Rioja and sangria, exploring historic and cosmopolitan cities and enjoying the laid-back vibe. Hot-blooded Spain is the fieriest sibling in the Mediterranean and Spain's Mediterranean coast is dotted with some of the most exciting cruise ports in the world, Barcelona, Valencia and Palma de Majorca to name a few. Meanwhile, northern Spain, on the shores of the Bay of Biscay, is home to cultural hotspot Bilbao – brimming with museums and its own Guggenheim – and food lover's paradise San Sebastián. Spanish cruises can also take holidaymakers to the paradise Balearic Islands, the archipelago home of the world's dance capital Ibiza, beachy Majorca and laid-back Menorca.
Why pick Spain cruises
Spain cruises are very popular thanks to the country's sprawling, golden coastline (fringing both the Mediterranean and Atlantic) and its paradise Balearic Islands archipelago.

Passengers are able to cruise Spain's Atlantic coastline, home to cultural hub Bilbao and the food-lovers' paradise that is San Sebastián, or sail to ports on the warm shores of the Mediterranean, like cruise hub Barcelona, Valencia, Seville and Malaga.
Balearic cruises are also popular, with ports like Palma de Majorca, Mahón and the world's party capital, Ibiza.
Cruises around Spain are operated by most major cruise lines, from giants such as Royal Caribbean, Princess Cruises, MSC Cruises and P&O Cruises through to smaller, more intimate, cruise lines like Tauck, Azamara, Windstar Cruises, Viking and Saga. For six-star luxury, there's Silversea, Seabourn and Crystal Cruises, to name a few.
find your perfect cruise
The best cruises to Spain
Best places to visit in Spain
Barcelona
The party never stops in Barcelona the capital of Catalonia fringed by warm Mediterranean waters and green hills carpeted with cava vineyards. Barcelona cruises combine history and culture with nightlife and a beachy feel, one of the oldest cities in Europe bursting with museums and many Gaudi architectural treasures. Take a Spain cruise here to see Gaudi's Sagrada Familia, crazy Park Guell and modernist Casa Mila, and stroll down the leafy boulevard Las Ramblas with its tapas bars and shops. Its beach may be manmade, but it's sandy, has great amenities and is perfect for unwinding after a day of shopping, eating and architecture spotting (though it does get pretty crowded).
Malaga
Málaga often gets lumped in the same box as resort-packed shores of the Costa del Sol, but the city is actually beautiful, authentic and full of soul. Located on the southern coast of Spain, Málaga is a mix of modern high rises lining golden sand beaches and Moorish and Renaissance buildings paying homage to the city's fascinating and multicultural history. While cruising in Spain, learn about Spain's Islamic past at the clifftop Alcazaba fortress-palace and see how 18th-century locals lived at the Museo del Vidrio – an intriguing museum set in a lovely old house. As the birthplace of Picasso, make sure to visit the world-famous Picasso museum and Jardines Picasso on your Málaga cruise, before heading to the waterfront for trendy seafood restaurants and wine bars.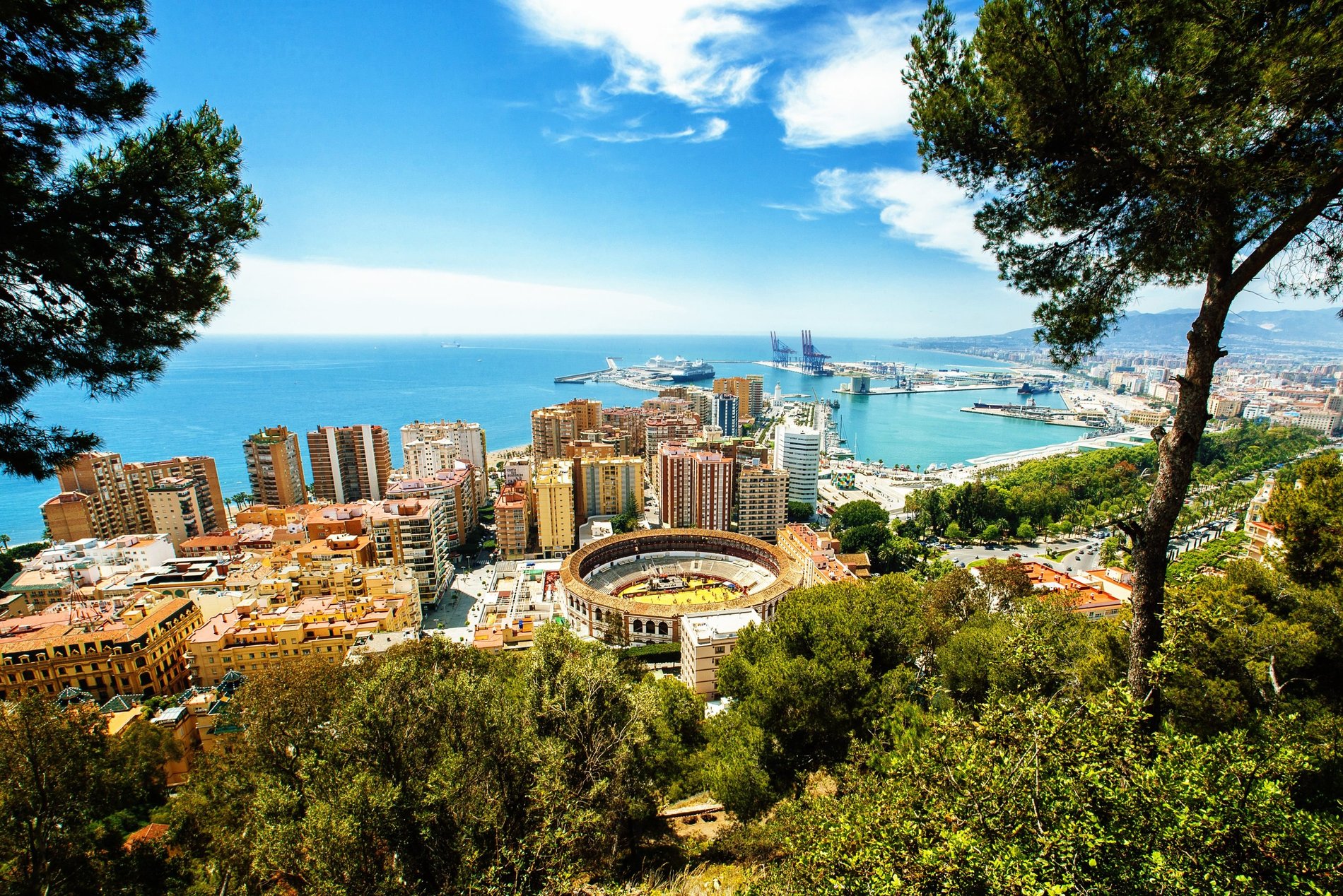 Cadiz
Surrounded almost entirely by water, Cádiz is a playground for history buffs, seafood lovers and sun worshippers. Providing the inspiration for Spanish colonised cities in the Americas, the sun-bleached Andalusian port is one of the oldest settlements in Europe, and the result is an eclectic mix of Arabic forts, brooding cathedrals and lively plazas. Along with its gastronomic Old Town, the ancient relic-packed Museo de Cádiz is well worth seeing, and if you're lucky enough to visit in February while cruising around Spain, the wacky Carnival of Cádiz is one of the most famous in the world, bursting with colour, satire and lasting for 10 days.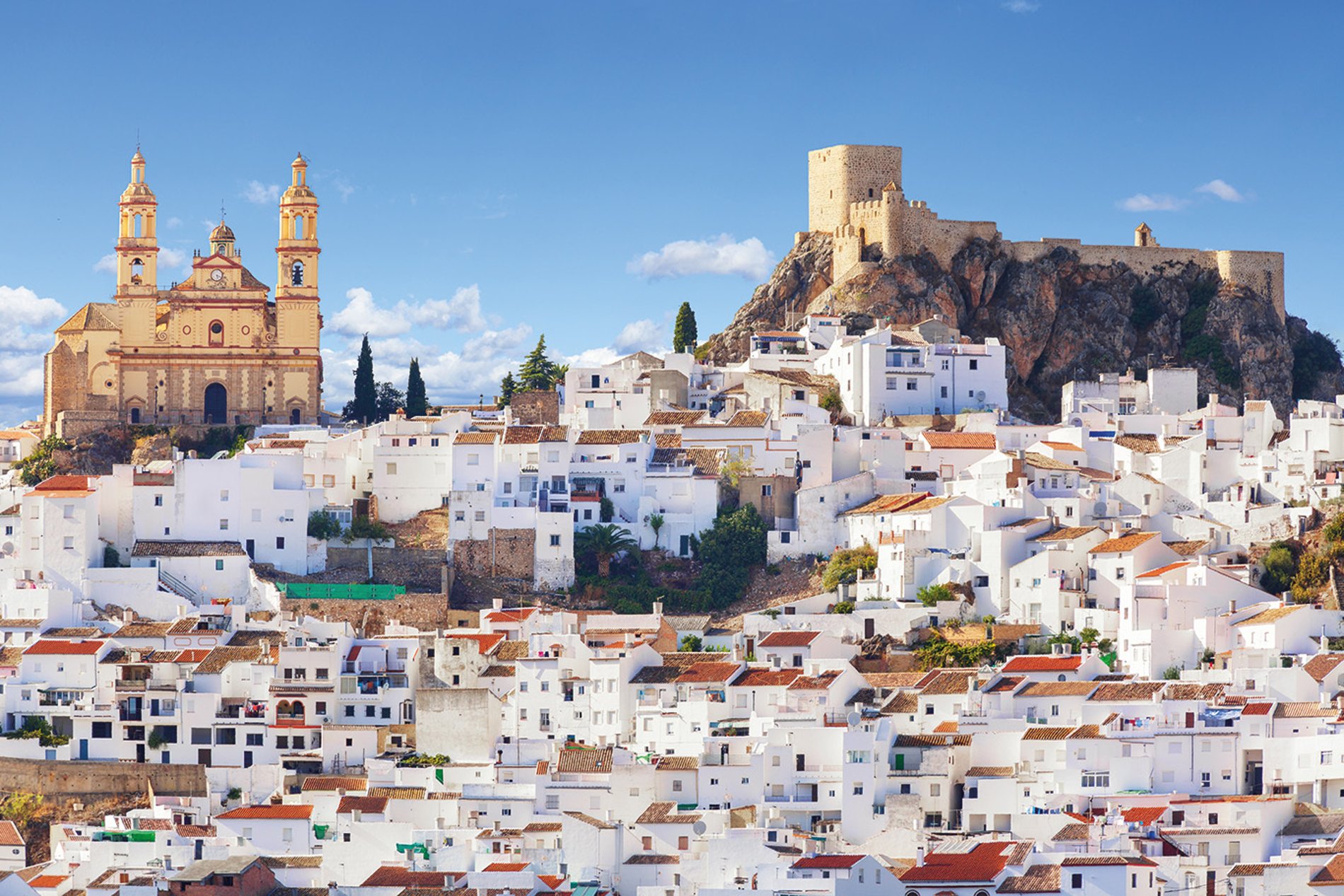 Valencia
Valencia is one of Spain's most magnificent cities and the third largest behind Madrid and Barcelona and well worth visiting when cruising in Spain. The seaside metropolis has a thriving cultural, drinking and dining scene – and, as the birthplace of paella, you can imagine the locals take things seriously. Valencia is famous for its City of Arts and Sciences, a space-age complex surrounded by reflecting pools with a planetarium, a huge aquarium and an interactive museum. While the City of Arts and Science is seriously futuristic, you can see a glimpse of old Valencia in the city's old quarter, 15th-century Unesco La Lonja de la Seda and gothic Valencia Cathedral. The city also has a fantastic stretch of sandy beach and is surrounded by lovely parks and botanic gardens - perfect for stretching your legs during your cruise stop.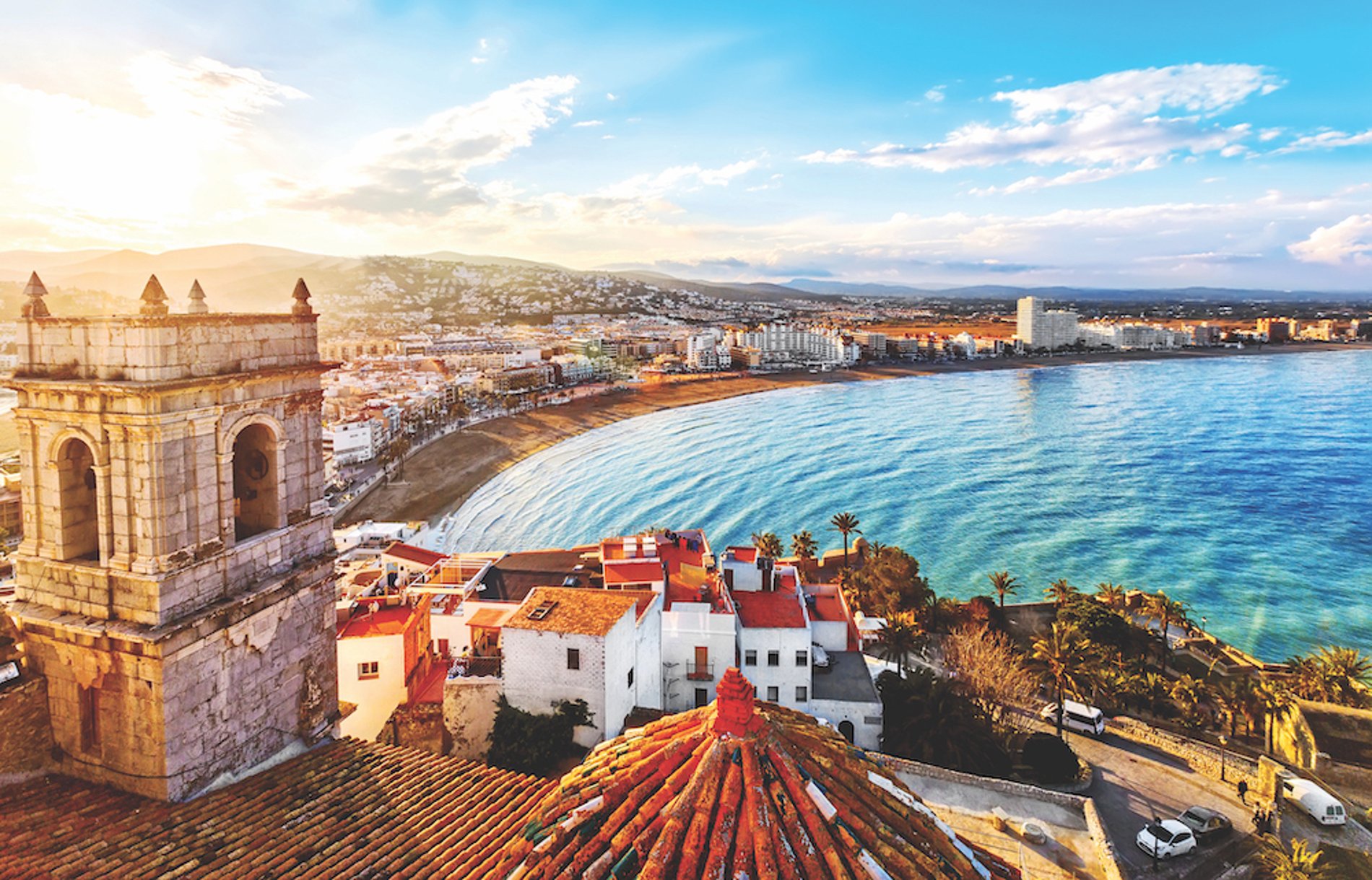 San Sebastian
On cruises to Bilbao, Spain you'll find San Sebastián, a Basque resort city-cum-food lover's paradise, where pintxos bars and Michelin-starred restaurants litter its narrow gothic streets. Nestled within green hills and lined by the golden sands of La Concha – once voted Europe's best beach – San Sebastián is packed with old-world charm, and a visit to its 18th-century Basilica de Santa Maria del Coro is a must for any architecture fiend. Aside from pintxos, one of the city's best gastronomic delights lies at La Viña bar, where locals flock to eat its famous burnt cheesecake.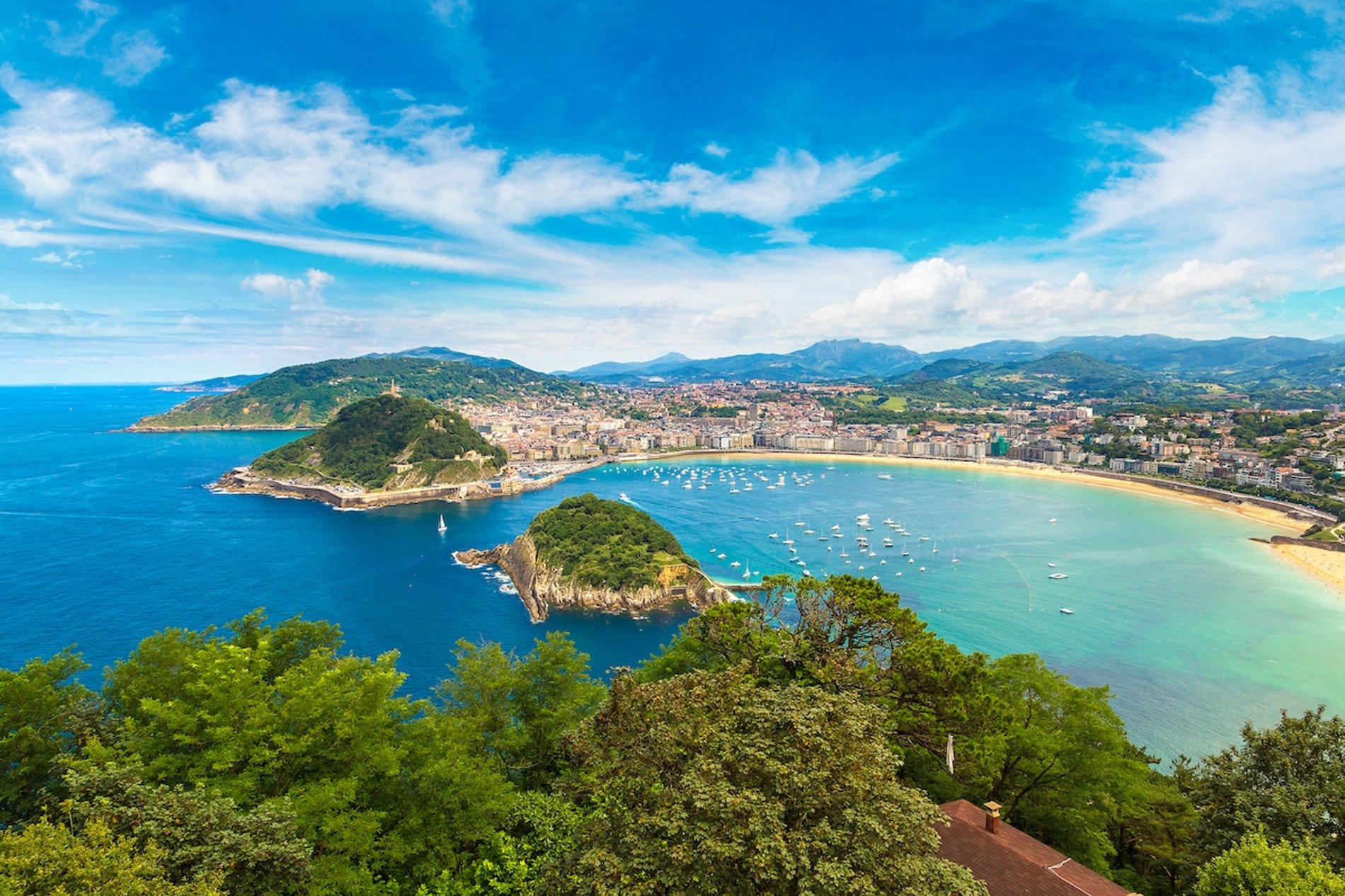 Majorca
As the largest island in the sun-bleached Balearic archipelago, Majorca is a playground for holidaymakers, with azure waters, vibrant ports and otherworldly rugged scenery. At the heart is its capital Palma, dominated by the Gothic Palma Cathedral and a popular cruise port stop for those on Spain cruises. Its leafy and candy-coloured boulevards are lined with tiny tapas bars, art museums like the Fundación Pilar i Joan Miró and trendy boutiques, and its expansive harbour is packed with the freshest seafood cafes. However, Majorca's star beaches lie outside the city and its nearby resorts. Head east for hidden sandy coves like Calo des Moro and the mystical Caves of Drach with endless piercing stalactites and turquoise underground lakes.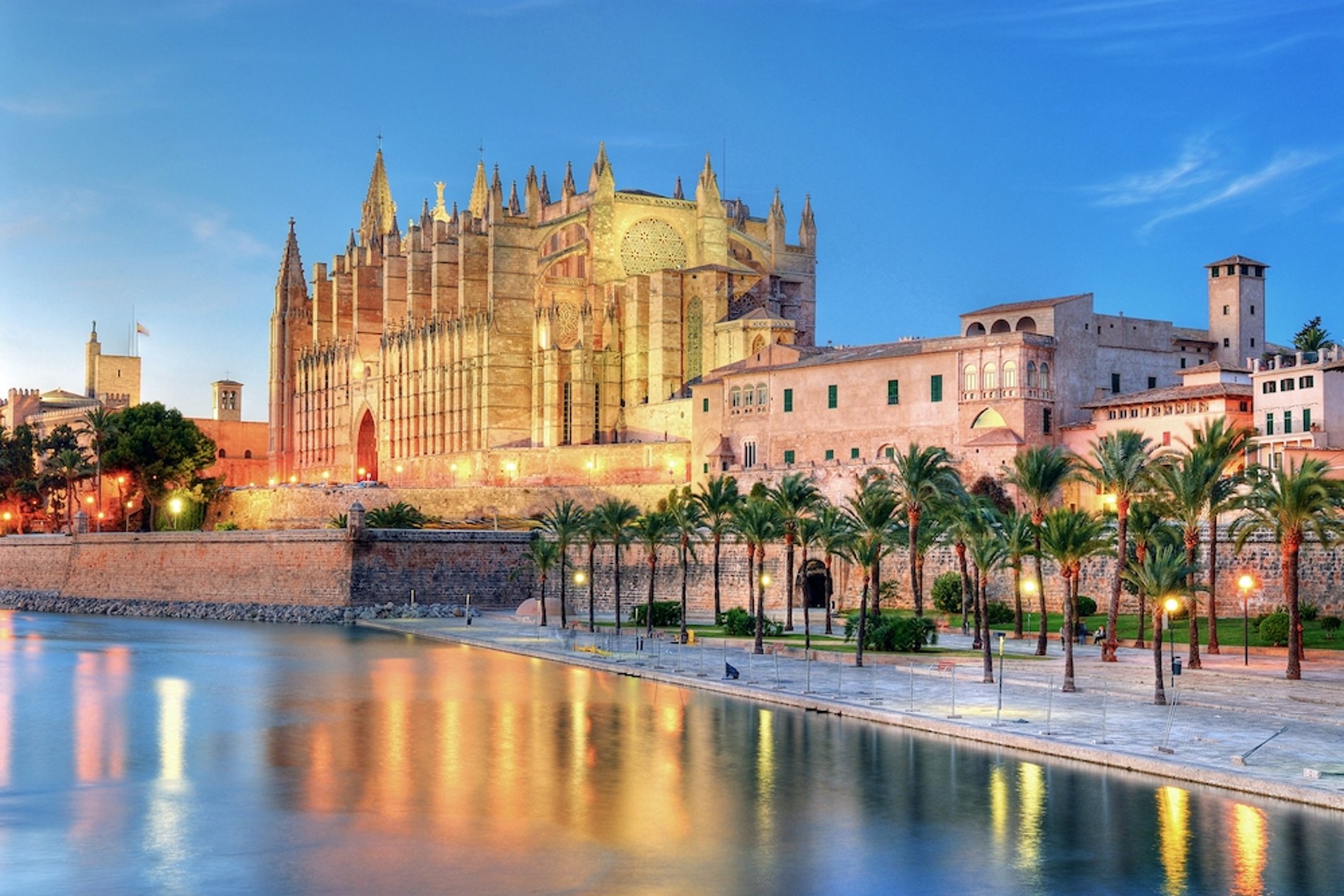 Ibiza
The tiny island of Ibiza is known the world over for one thing, and that's having a good time. But away from the bar-lined coastline of Playa d'En Bossa, you'll find the White Isle sways to a less chaotic beat. In fact, Ibiza is home to luscious pine forests and has some of the most beautiful beaches in the world, powder-soft and fringed by pale blue waters dotted with yachts. Its capital, white-washed Ibiza Old Town is a Unesco World Heritage Site, with cobbled streets, a gothic cathedral, a castle and fascinating Roman, Byzantine, Arabic and Spanish history. Stop off by day while cruising in Spain for sun-drenched tranquillity, and simply cruise away as the night closes in and the tempo speeds up.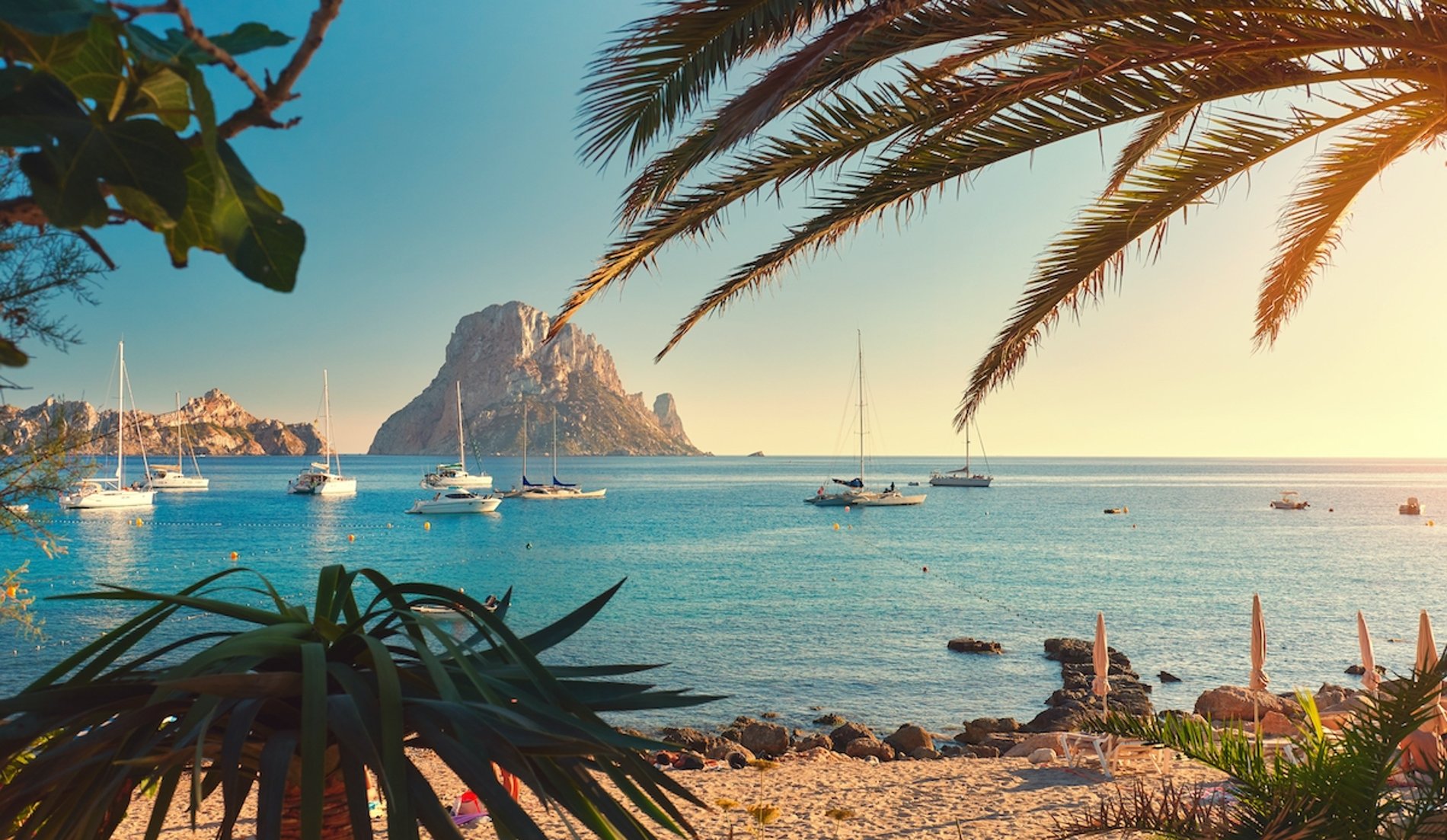 Menorca
Menorca sways to a more laid-back beat than its sister islands, famous for Mahón cheese, gin, sobrassada and mayonnaise, but also for being a British colony. Cruise ships cruising around Spain dock in Mahón, the lively Anglo-Spanish capital on the southeastern coast with narrow streets hiding tapas bars and squares. From Mahón it's an easy drive to the sprawling ruins of British fortress La Mola, 18th-century Fort Marlborough and plenty of sandy beaches. Being Balearic, Menorca has a backdrop of craggy vegetation and clifftops plunging into Caribbean-like seas, and one of the island's most famous venues is perched on one of these cliffs. Housed in caves and overlooking the ocean Cova d'en Xoroi is the ultimate sundowner spot, cocktail bar by day and party venue by night.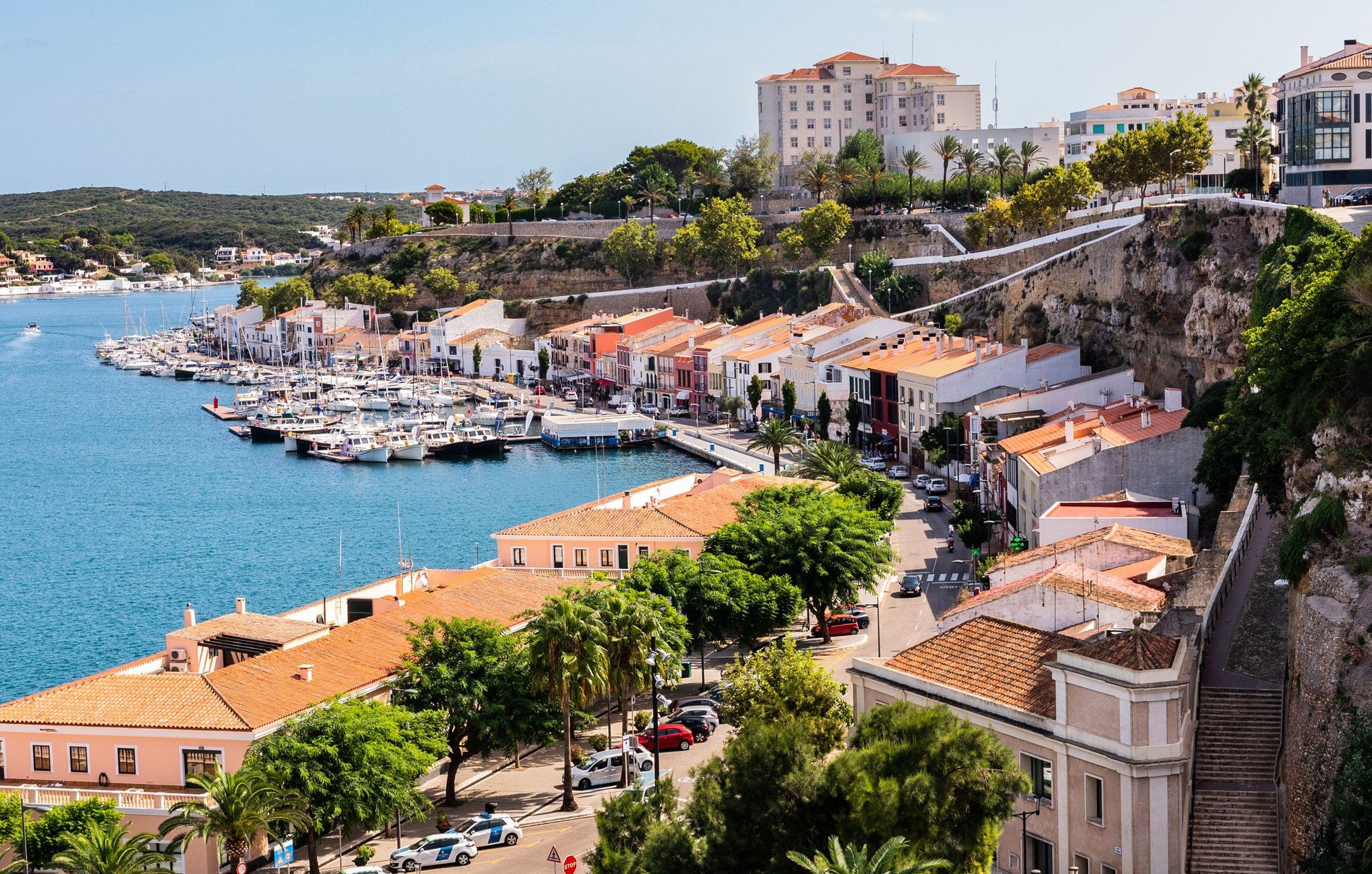 Best things to do in Spain
Catch a flamenco show
Flamenco heats up the streets of southern Spain, where impromptu street performances can happen and there are plenty of flamenco bars. Make sure to check it out if cruising in Seville, Malaga or somewhere south.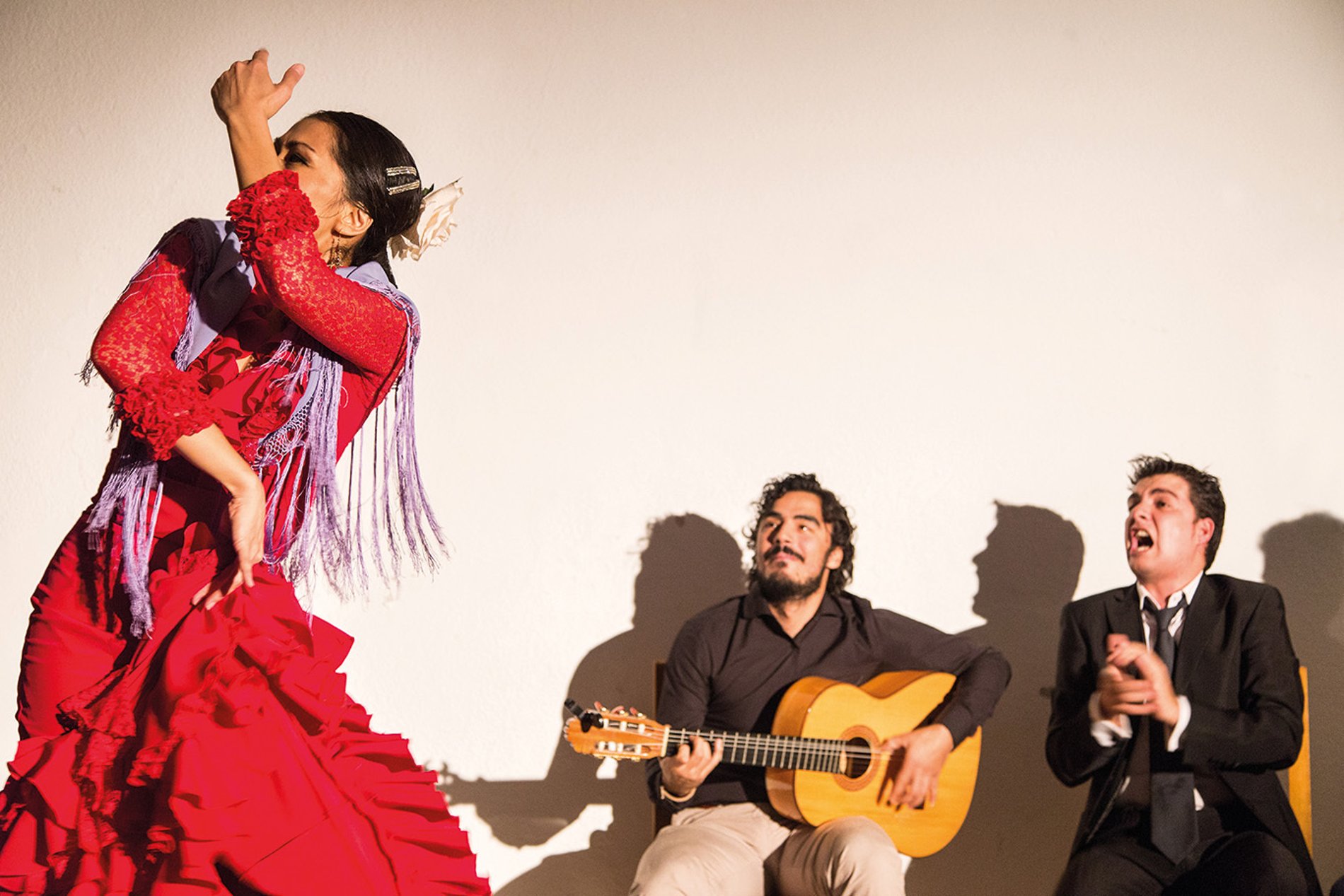 Discover Catalan Modernism
Gaudi is the most famous Catalan modernist, known for the Sagrada Familia, and there's a host of other Modernism to explore beyond Gaudi when heading ashore from your crusie ship in Barcelona, such as Josep Puig i Cadafalch's Casa Amatller and the Sant Pau Art Nouveau Site.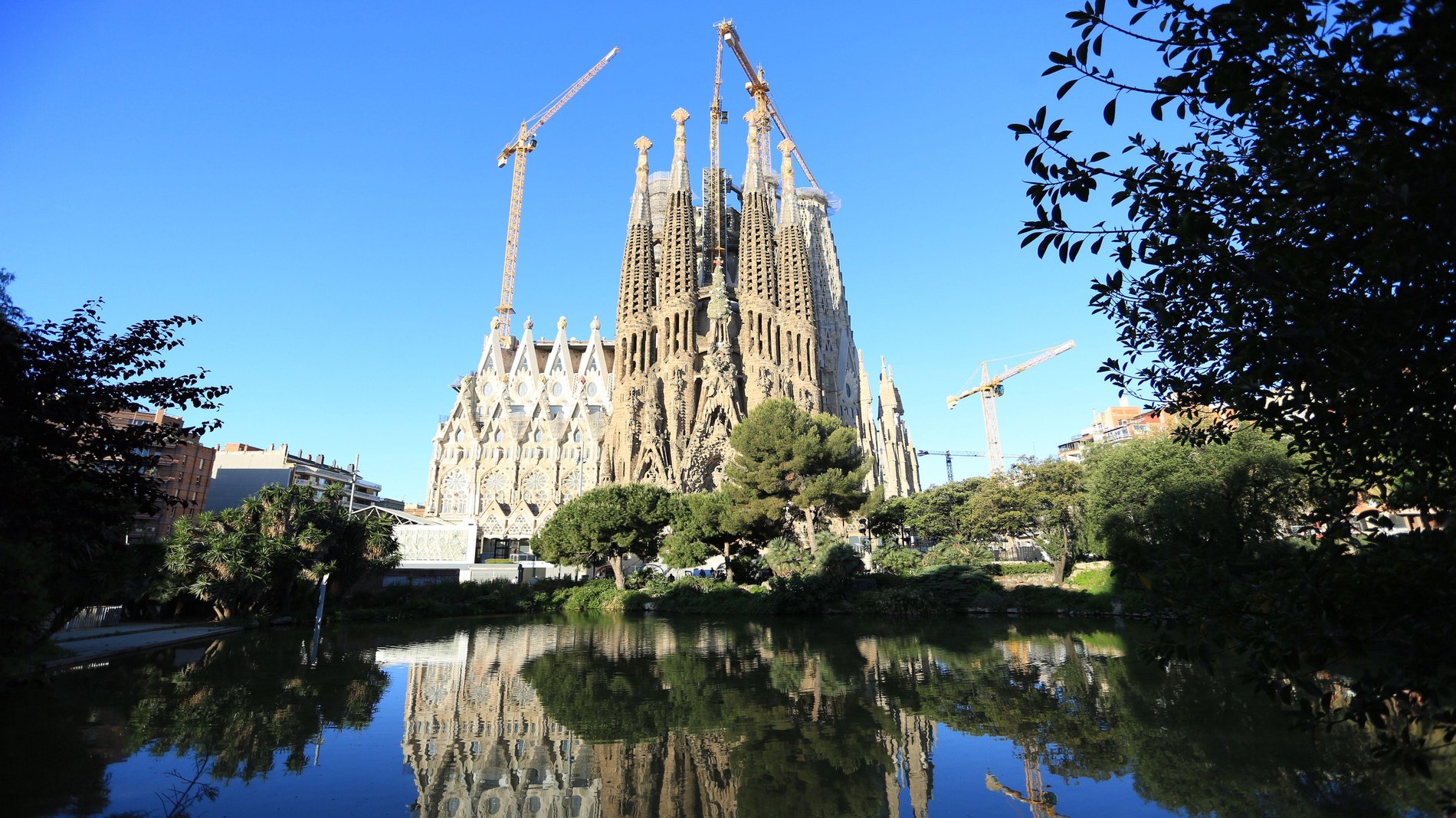 Go wine tasting
Barcelona has its cava vineyards and Bilbao is only an hour and a half from the famous Rioja wine region. Most ports in Spain are near a winery or two and it's worth booking a tasting and tour to indulge in delicious Spanish wine when on cruises to Bilbao Spain and elsewhere.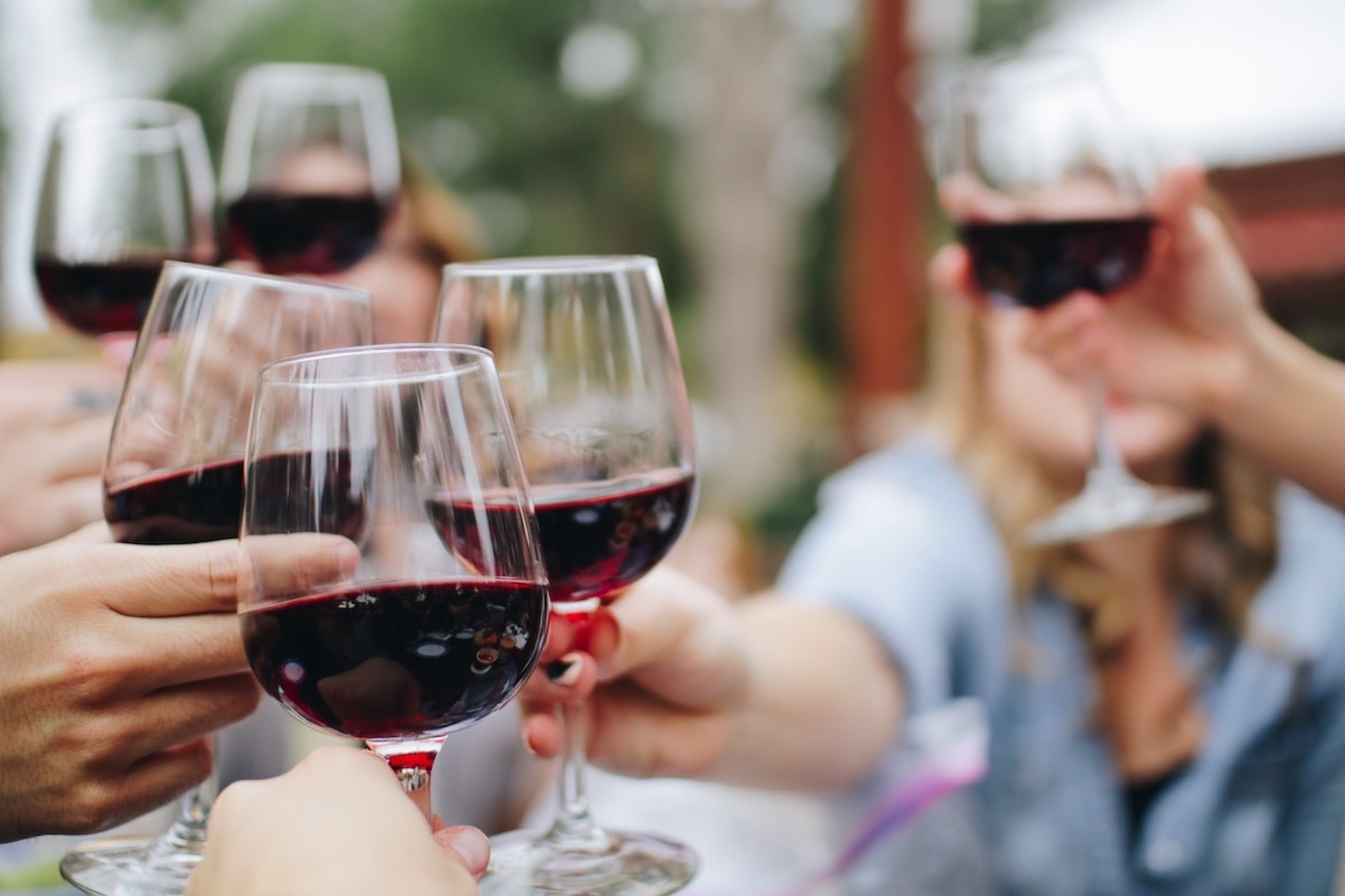 Find a Spanish festival
The Spaniards love their festivals and you'll find them around the country all year round. Bunol where the world-famous La Tomatina festival is held in August is just a 40-minute drive from Valencia so don't miss it if you're planning Spanish cruises in the summer.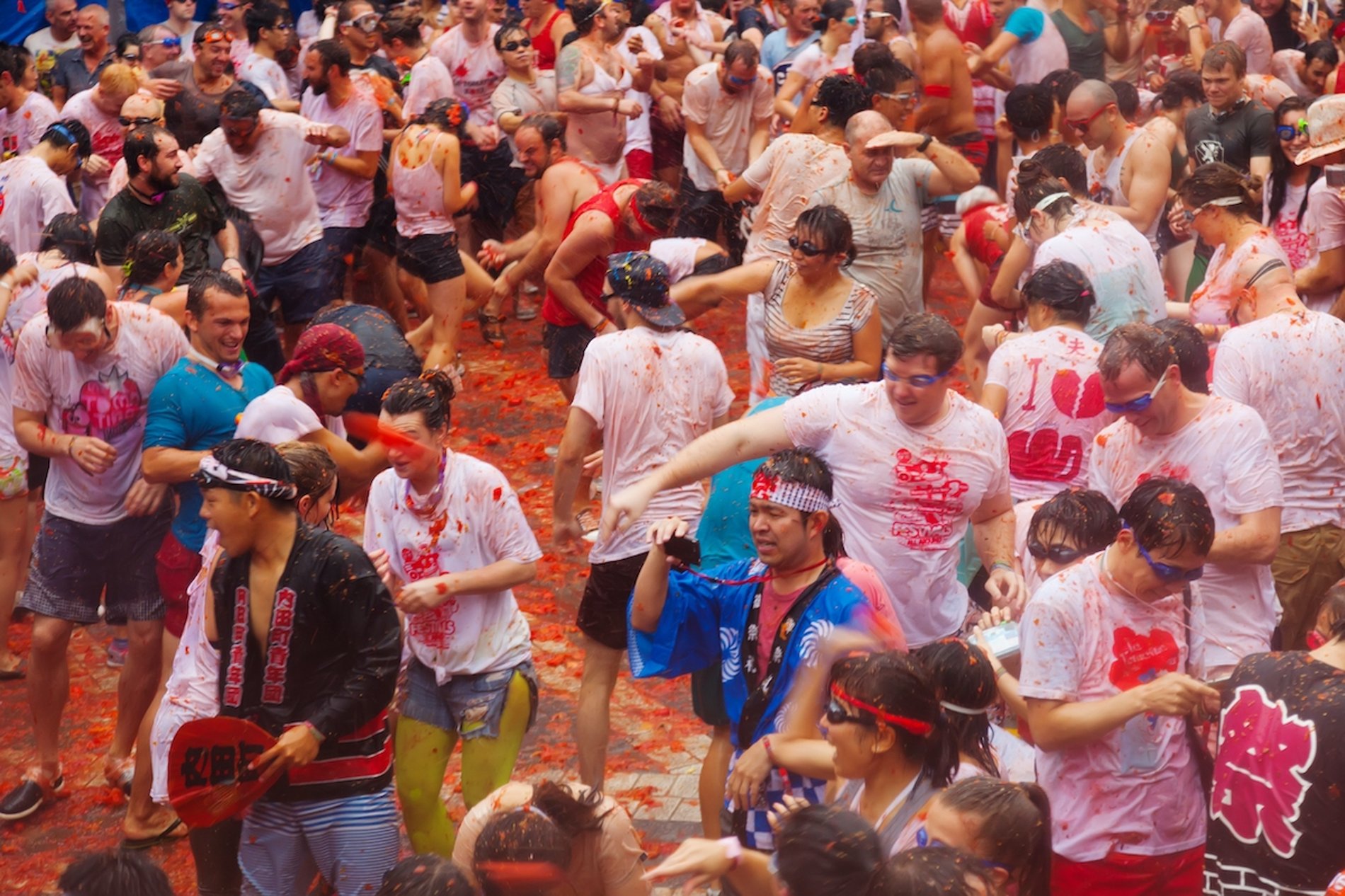 Hit the beach
Spain cruises take passengers to some of the most beautiful beaches in Europe, especially on the Balearic Islands where sands are white and waters and clear and warm. Escape the city and cruise port and head to a secret cove for a day.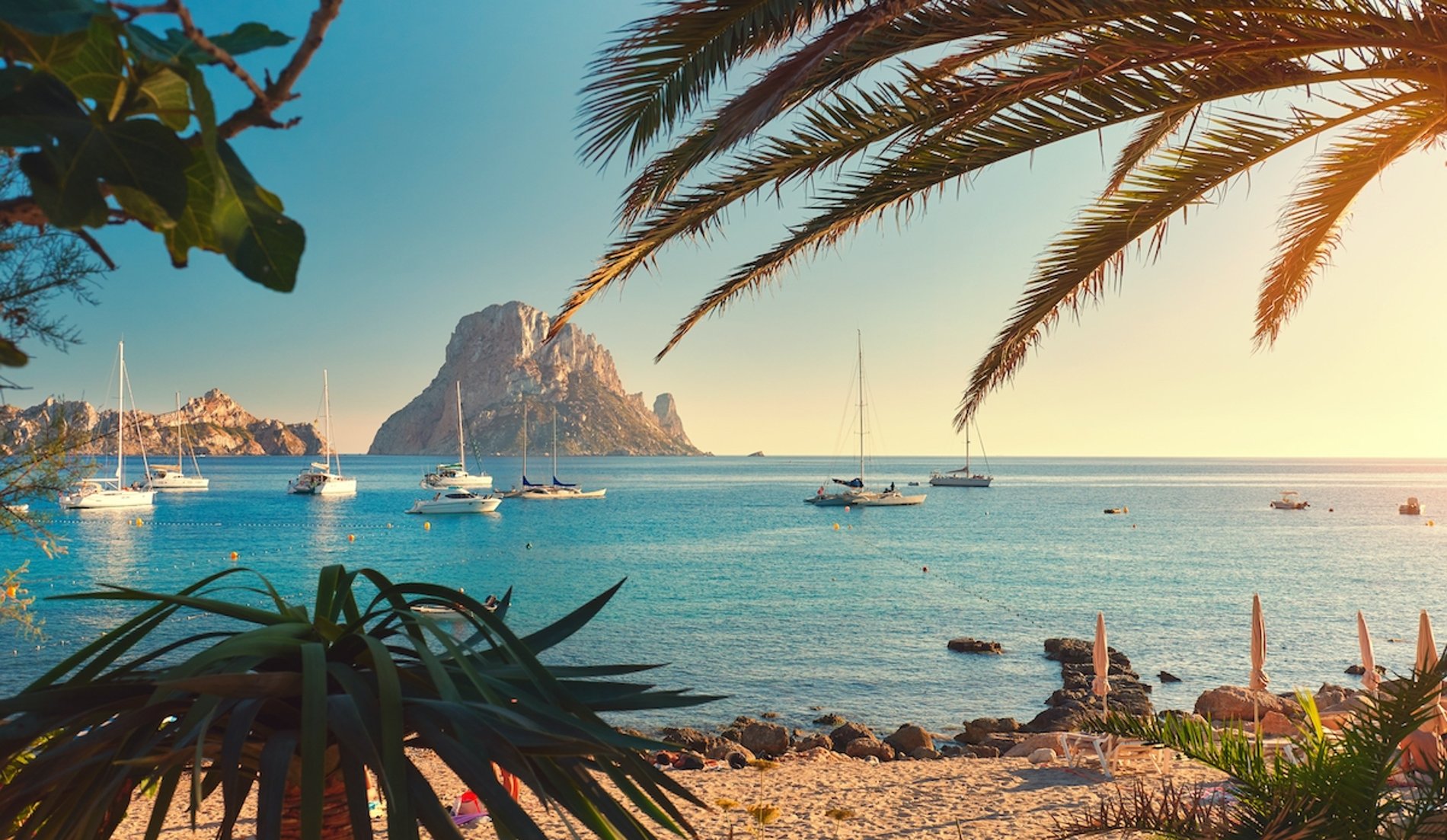 Spain cruises: Frequently asked questions
Can cruise ships go to Spain?
Spanish ports are open for cruise voyages. Many destinations for cruises to Spain offer historic, cultural, and relaxing attractions and activities that make for a great cruise destination.
What are the best places to visit in Spain?
With history and culture combined with nightlife and sandy beaches, Barcelona is a tourist hotspot for good reason. Other stops along cruises around Spain include Malaga, Cadiz, Valencia, San Sebastian, Majorca, Ibiza, Menorca and more. With a thriving cultural, drinking and dining scene surrounded by bustling museums and intricate architecture, you can be sure to engage in several activities in Spain's best cities.
What are the best things to do in Spain?
Some of the best things to do in Spain include catching a flamenco show, discovering Catalan Modernism, indulging in wonderful wine, partaking in a Spanish festival, and of course, hitting the beach. Spanish cruises take passengers to some of the most beautiful beaches, and you can prepare for white sands and clear waters.
Are there any river cruises in Spain?
Spain is a great place to take a river cruise. If you are interested in river cruises in Spain, you can sail down rivers such as the Guadiana and the Guadalquivir, or the Douro from Portugal to Spain. You can be sure to sail in comfort and have plenty to do when you dock at ports such as Barcelona, Valencia, Ibiza, Seville, Vigo, Bilbao and more, offering a broad view of the country. These river cruises usually last from six to 15 days, but you can choose what you feel is best for you. Some of the best river cruise lines travelling to Spain include Viking River Cruises, Emerald Waterways, and UNIWORLD Boutique River Cruises.
Where do cruise ships dock in Barcelona, Spain?
Barcelona is Europe's largest cruise ship port, and you can be sure to dock there on a cruise to Spain. The old port has been transformed to a thriving area of cafes and restaurants. As for where is the cruise port in Barcelona, Spain, Barcelona's cruise port compromises of six terminals located at the end of Barcelona's famous Ramblas boulevard, which runs through the heart of the city centre. You can be sure to encounter many of Barcelona's best attractions nearby, such as an easy stroll up the Rambla to the old town, with beaches within walking distance of the city centre.
Does Royal Caribbean go to Spain?
Royal Caribbean offers multiple cruises out of Barcelona, Spain. Other cruise lines include Princess Cruises, MSC Cruises and P&O Cruises, and smaller cruise lines such as Tauck, Azamara, Windstar cruises, Viking and Saga. Luxury cruise lines include Silversea and Seabourn. If you are looking to cruise to Spain from UK, cruises from Southampton to Spain are a common route by many travellers each year.
What to pack for a cruise to Spain?
As weather can be unpredictable, you'll want to be prepared. You may be doing a lot of walking, so it's important to bring casual clothes and comfortable shoes. Some cruises also host formal nights, so it's important to check with your cruise line before you board. Below is a quick list of items to pack on a cruise to Spain.
Casual clothes
Swimwear
Sun hat
Sunglasses
Comfortable walking shoes
Jumper or light jacket
Scarf
Rain jacket
When is the best time to cruise to Spain?
For optimal weather, the best time to cruise to Spain is in the spring, summer or autumn, from early April through late November. During the summer, beaches can be crowded with tourists, so you may consider a Spain cruise in the late spring or early autumn to avoid crowds. You can expect cool and rainy weather in the winter, however, with the country's diverse offerings, you can be sure to find something to enjoy at any time of the year.
Iconic ports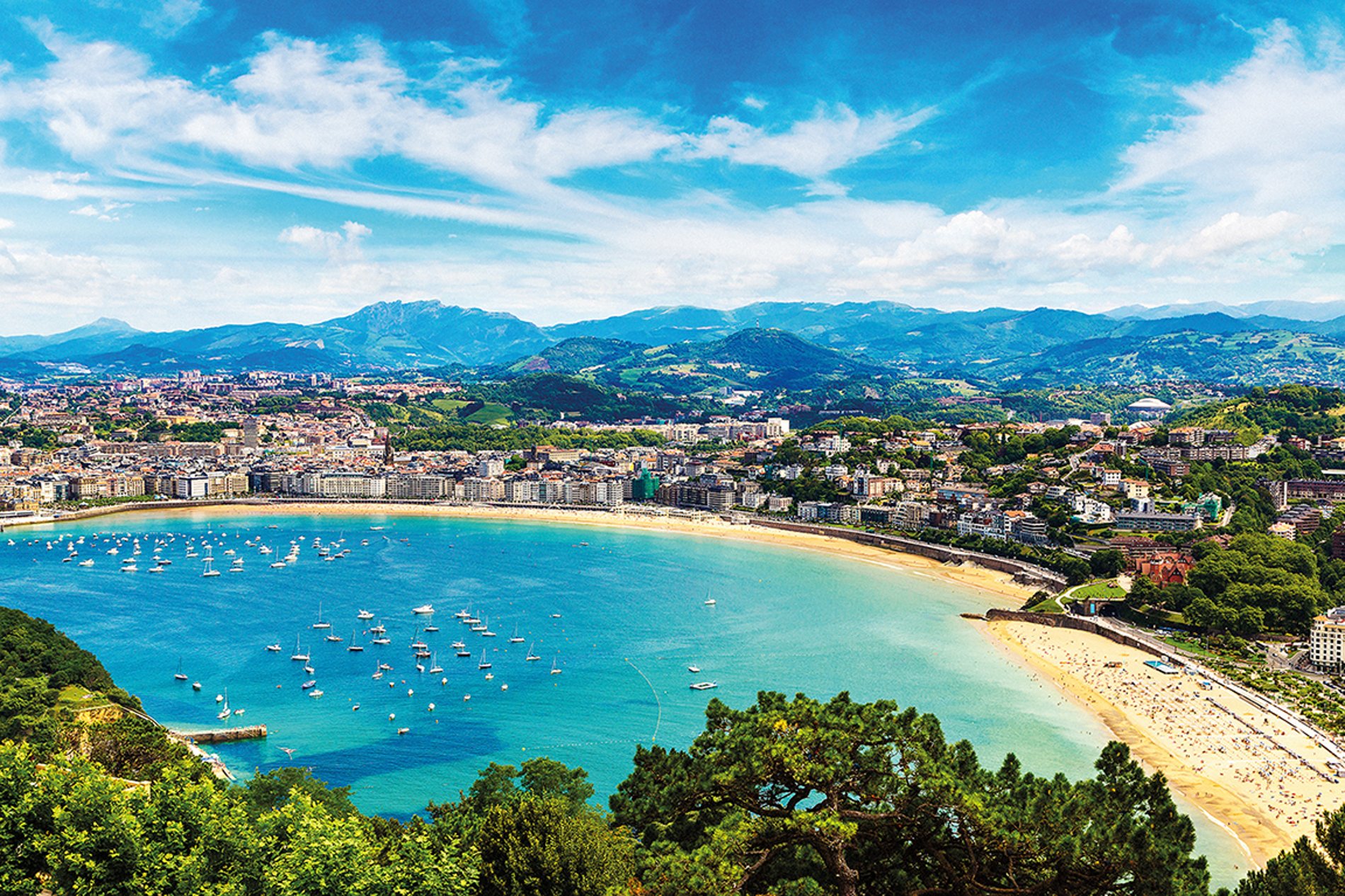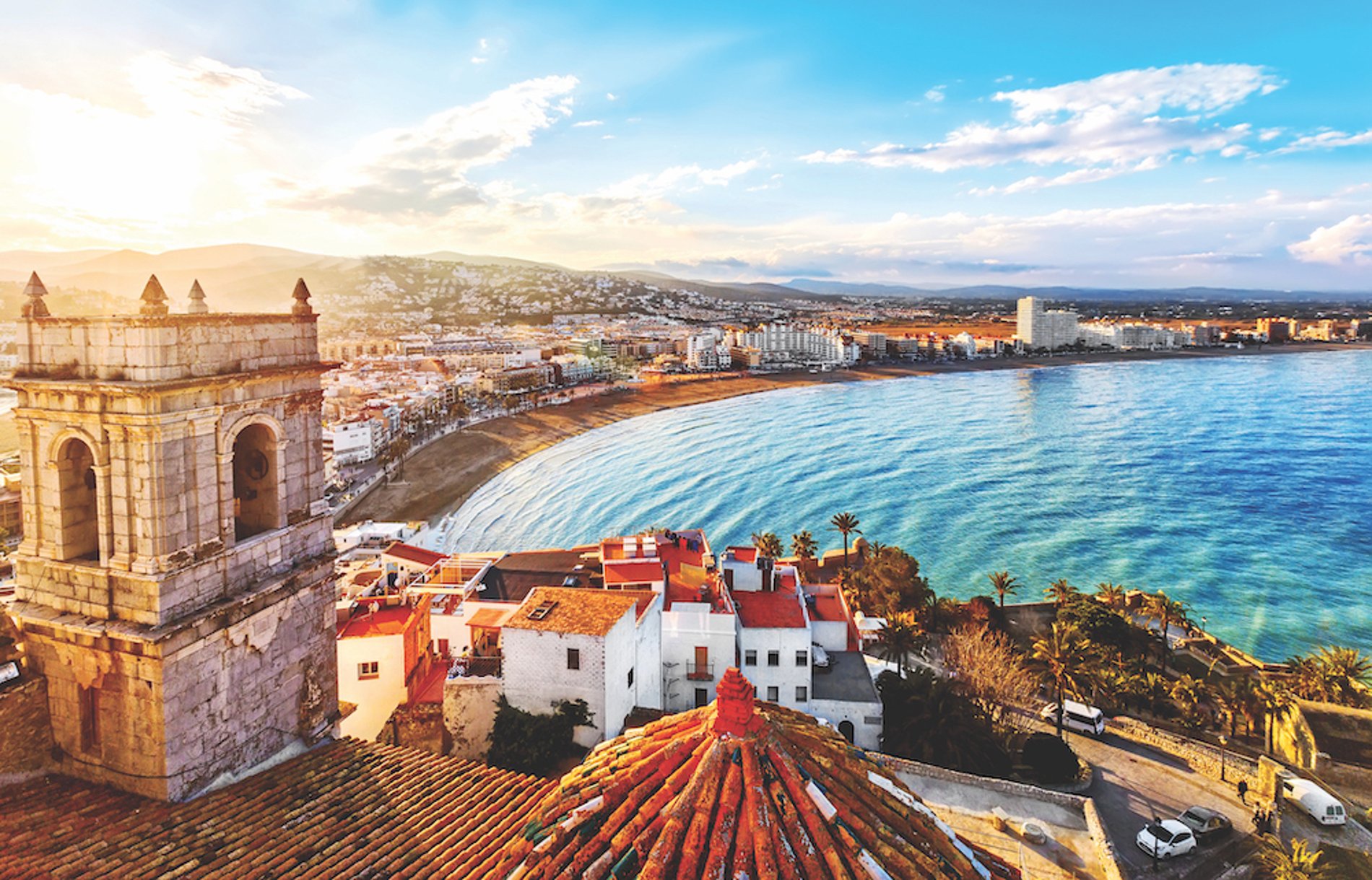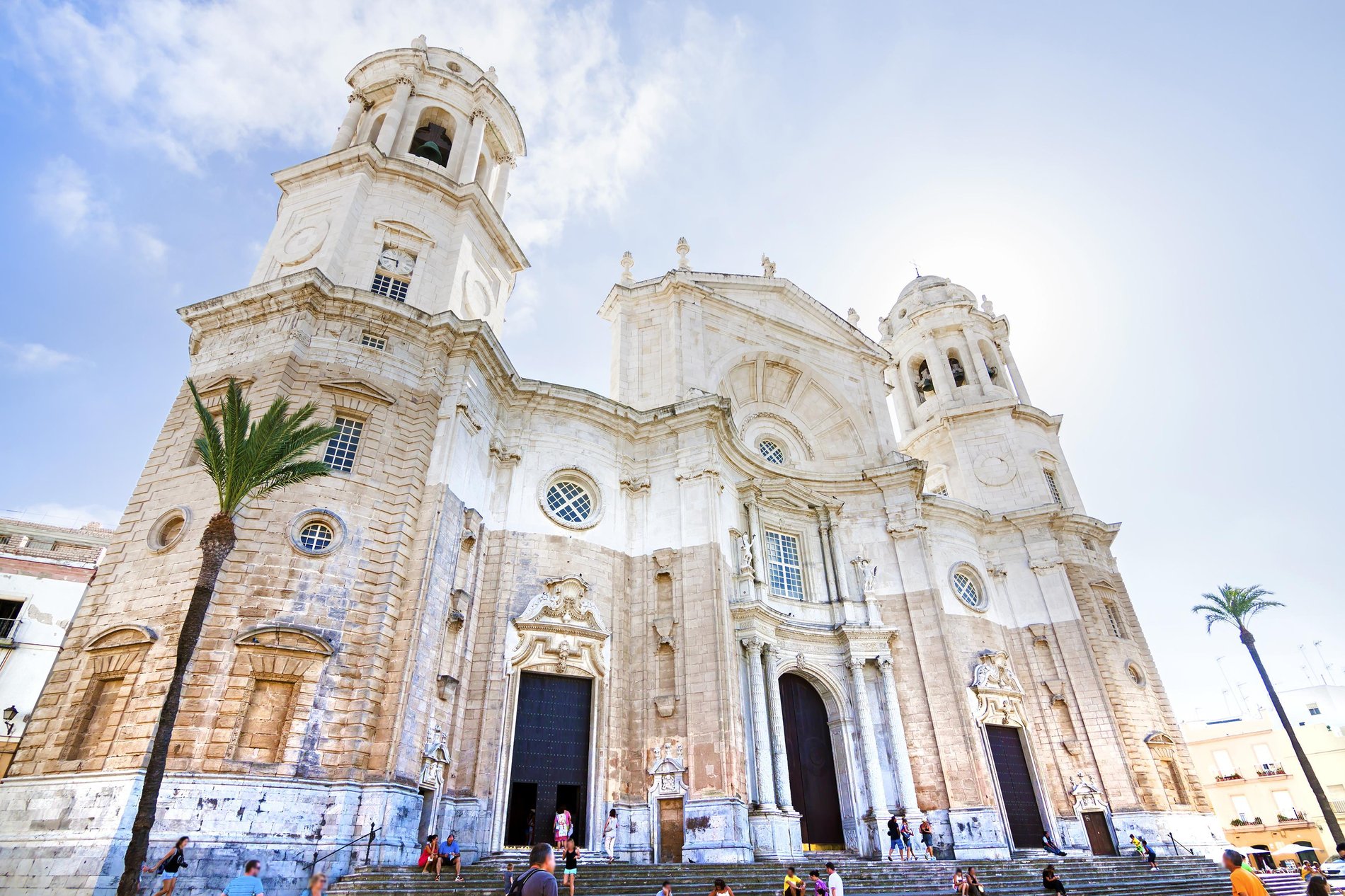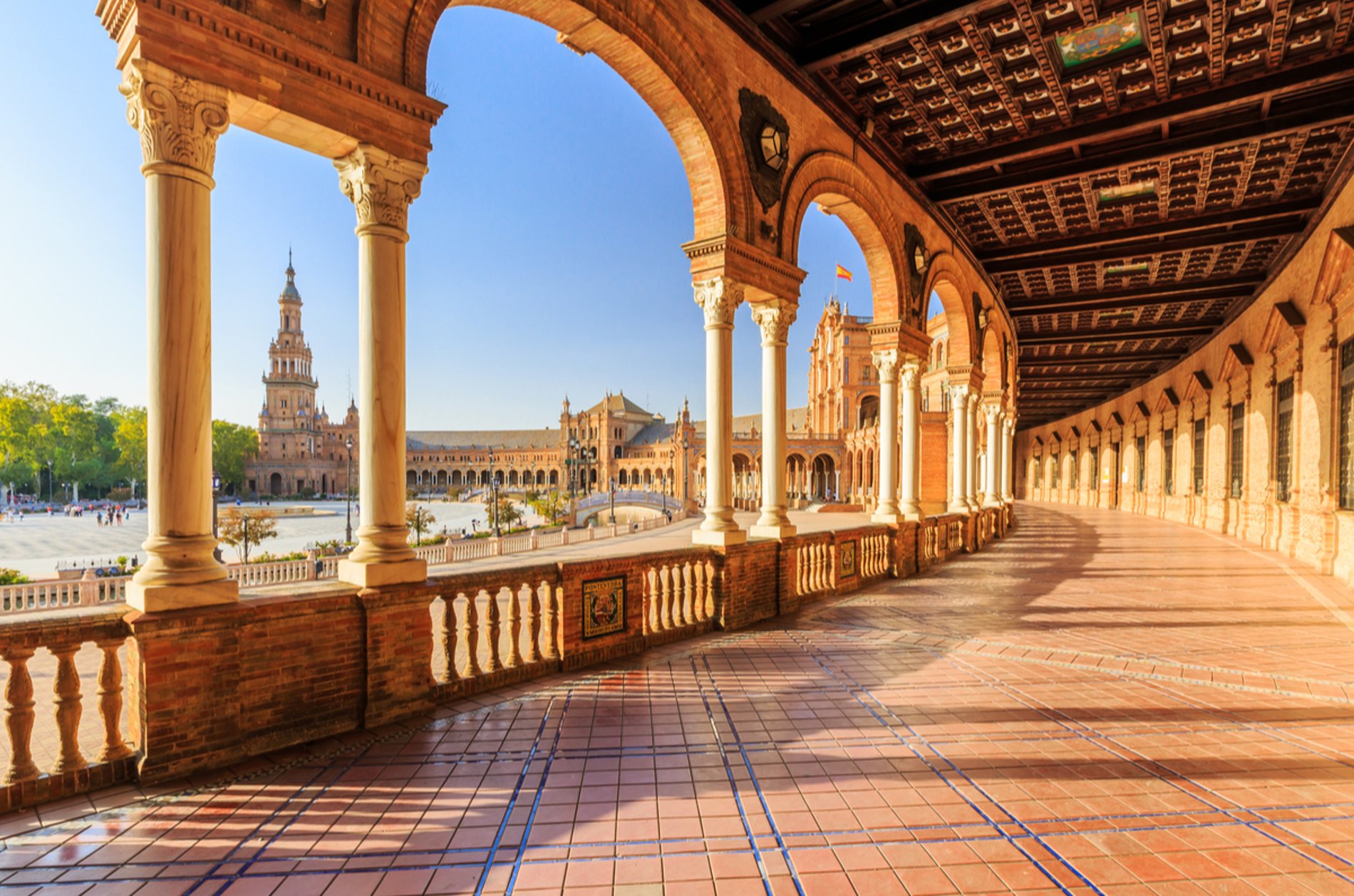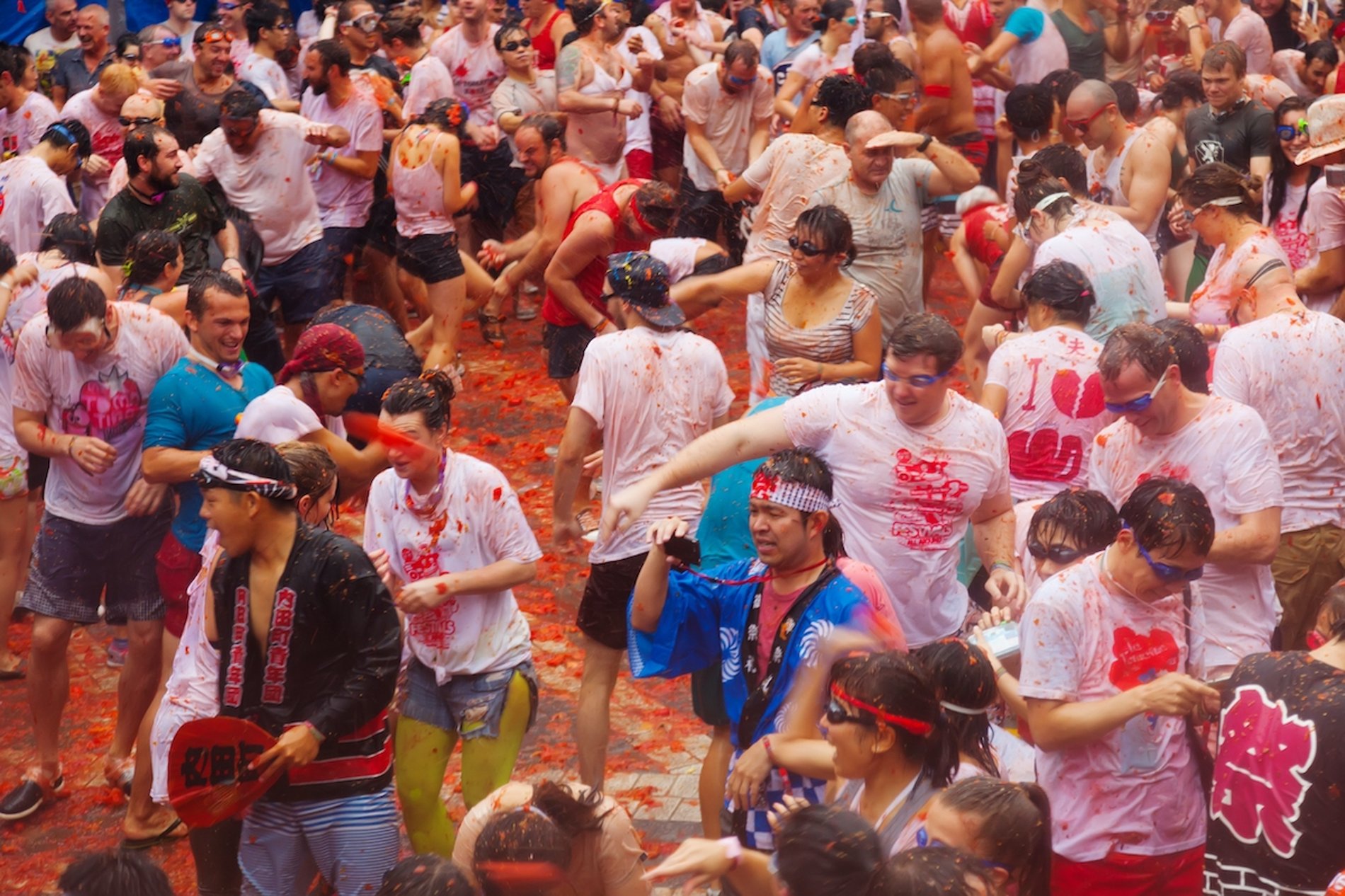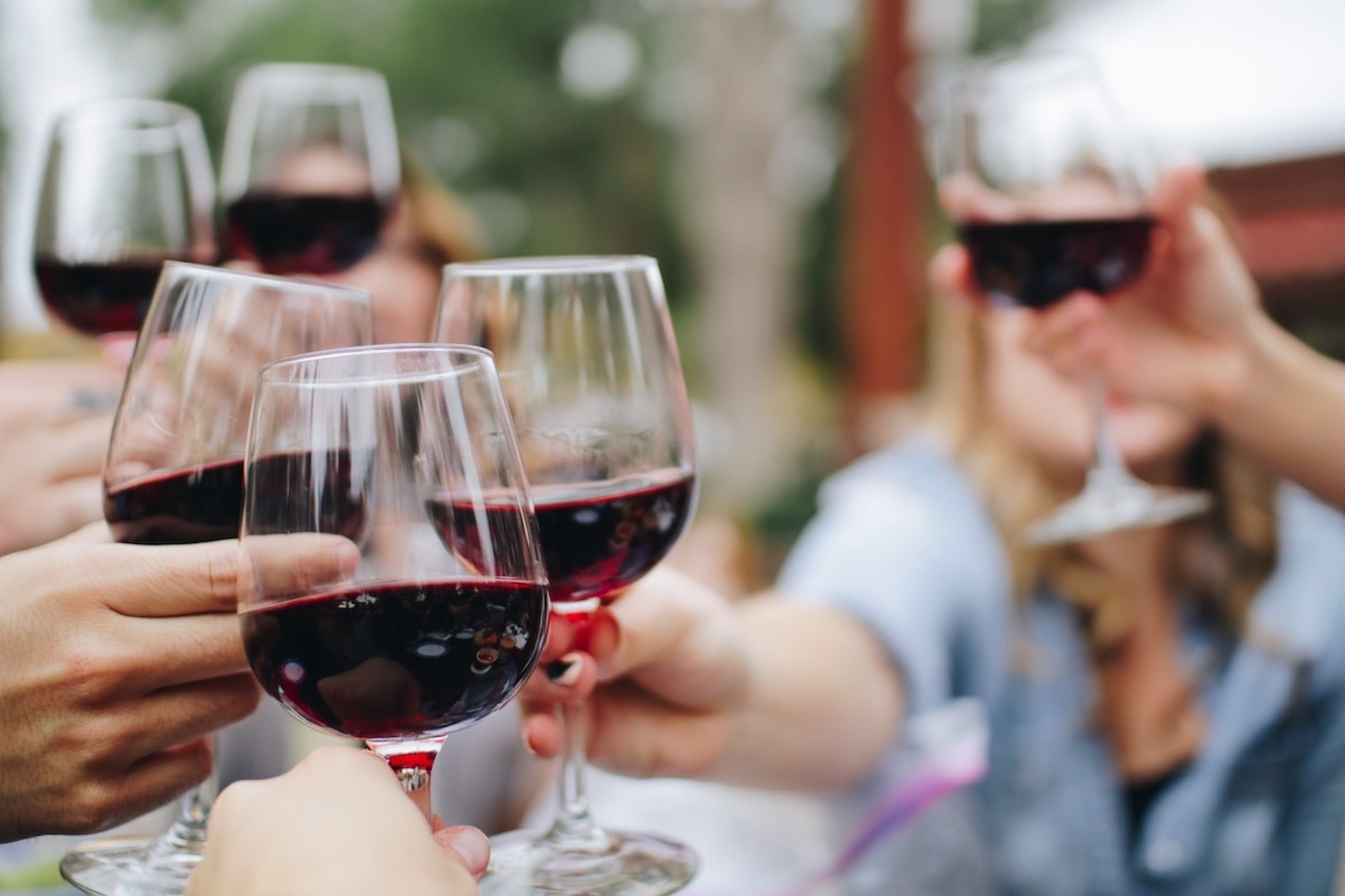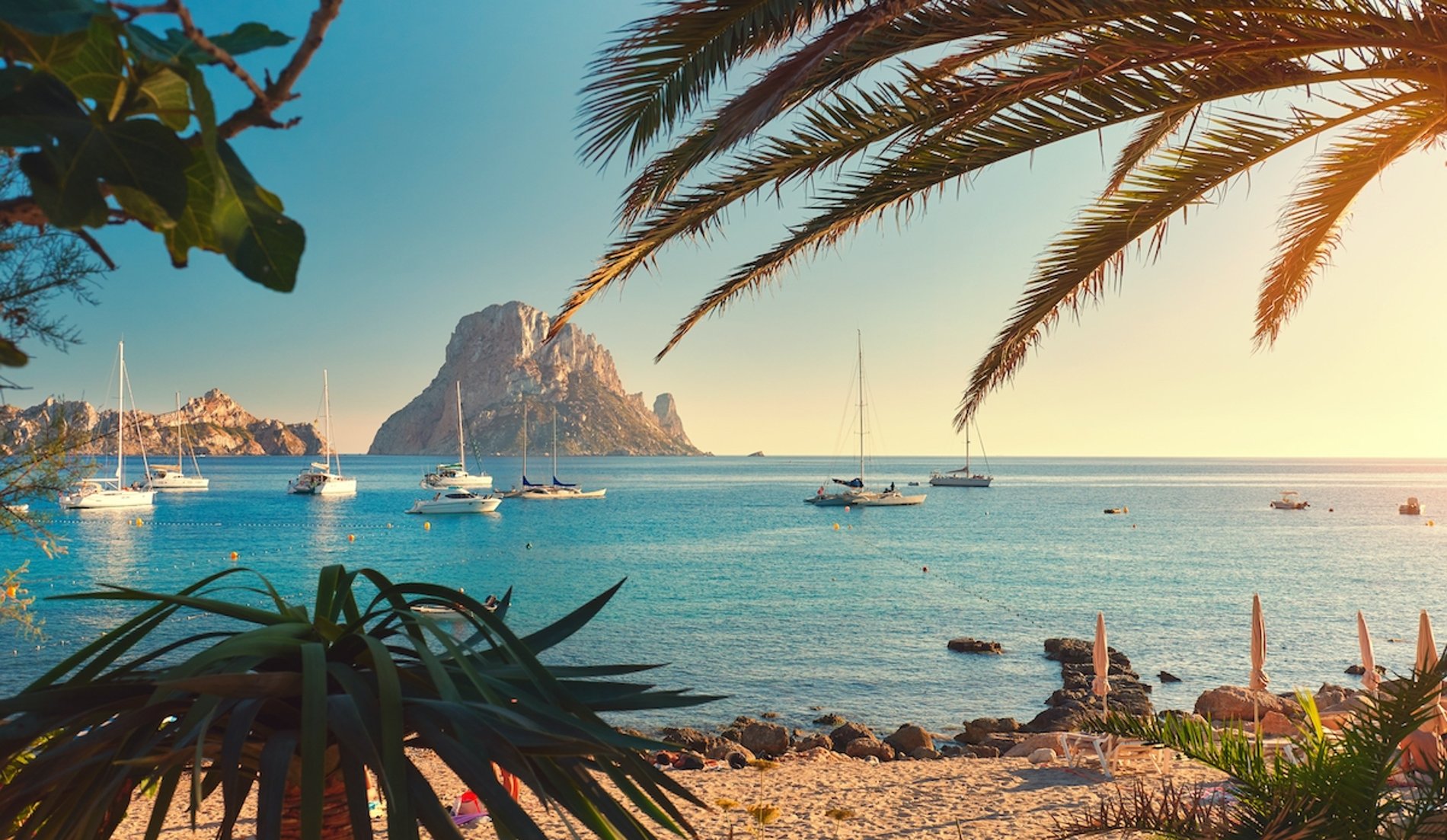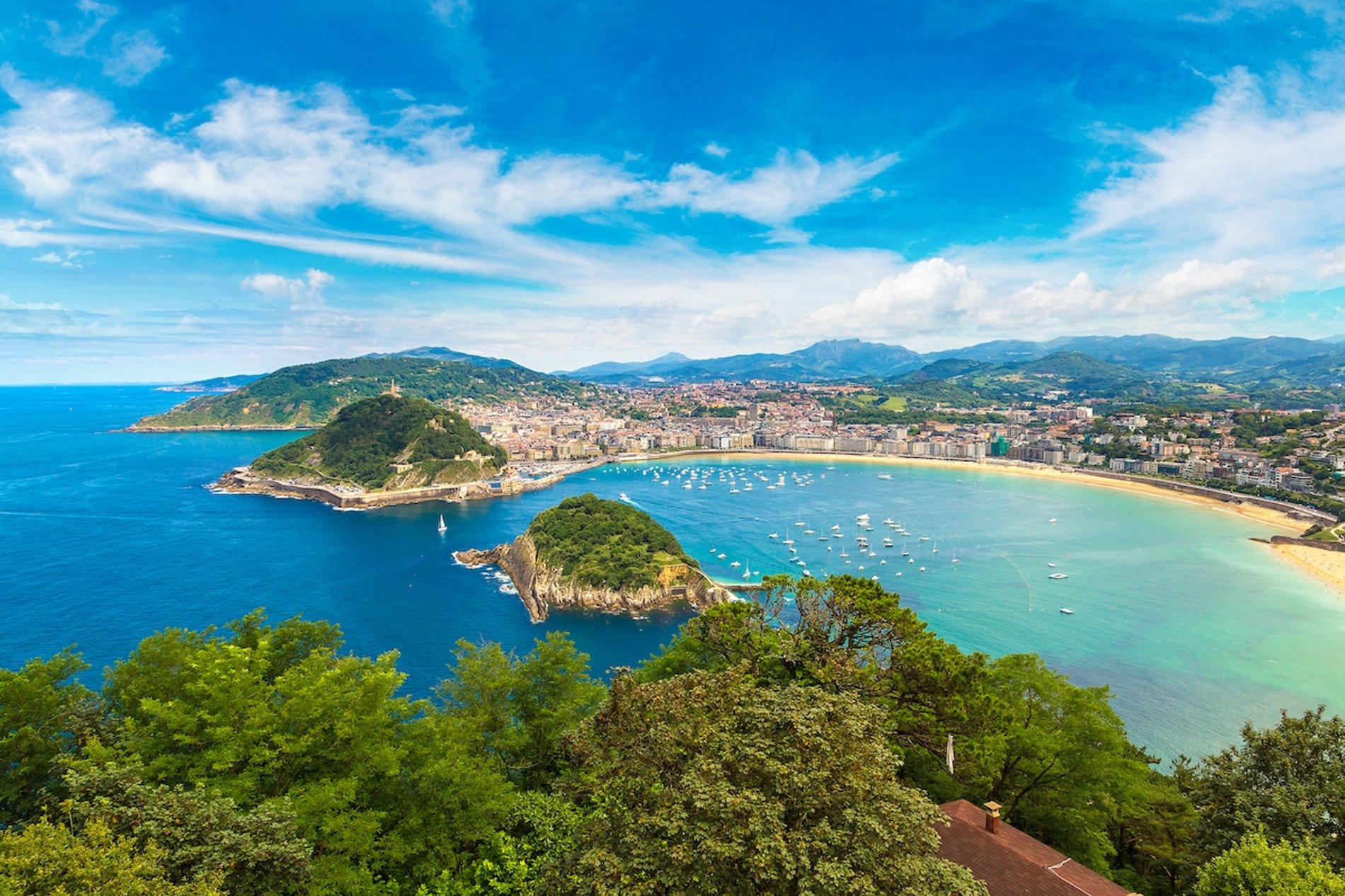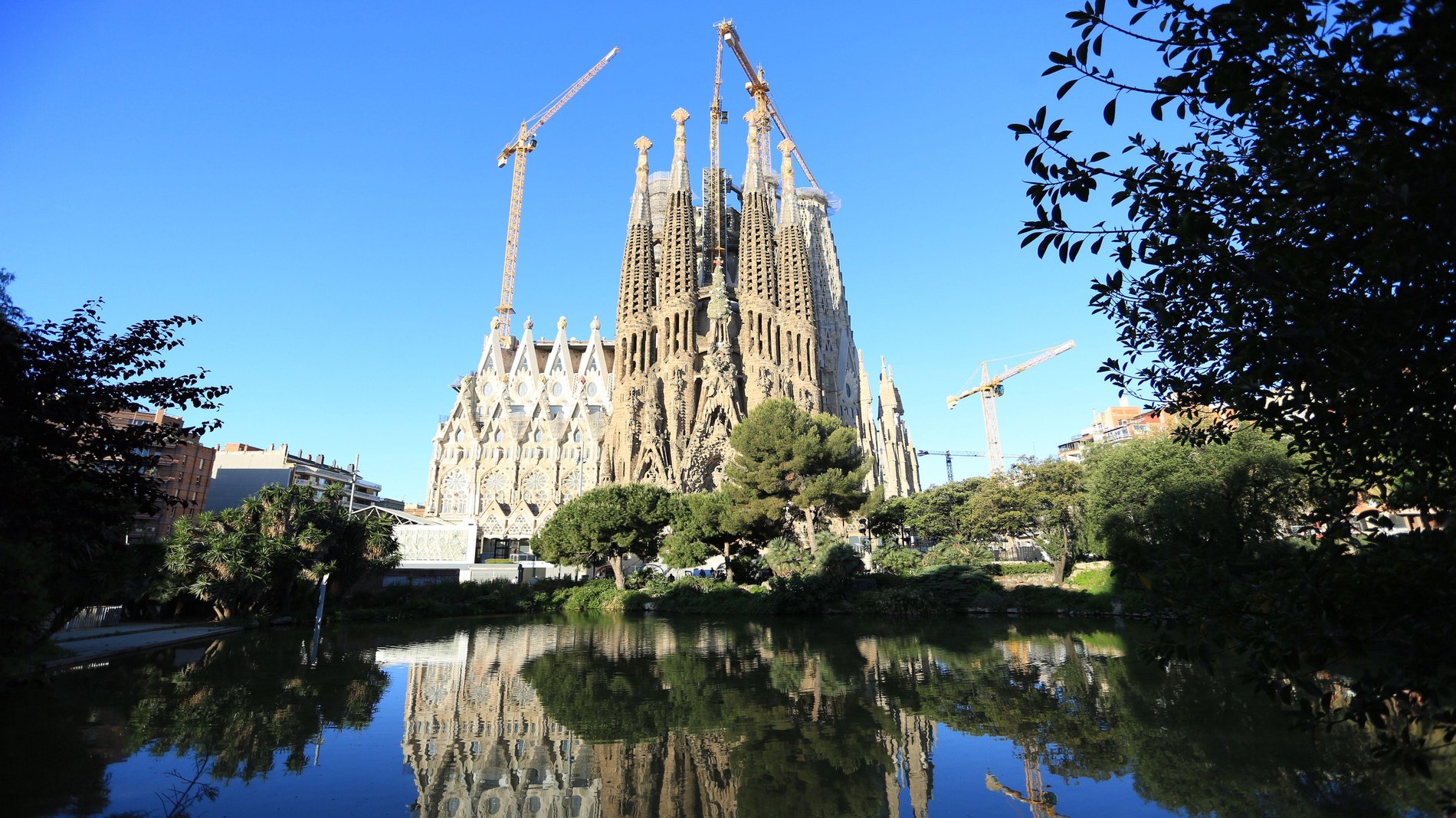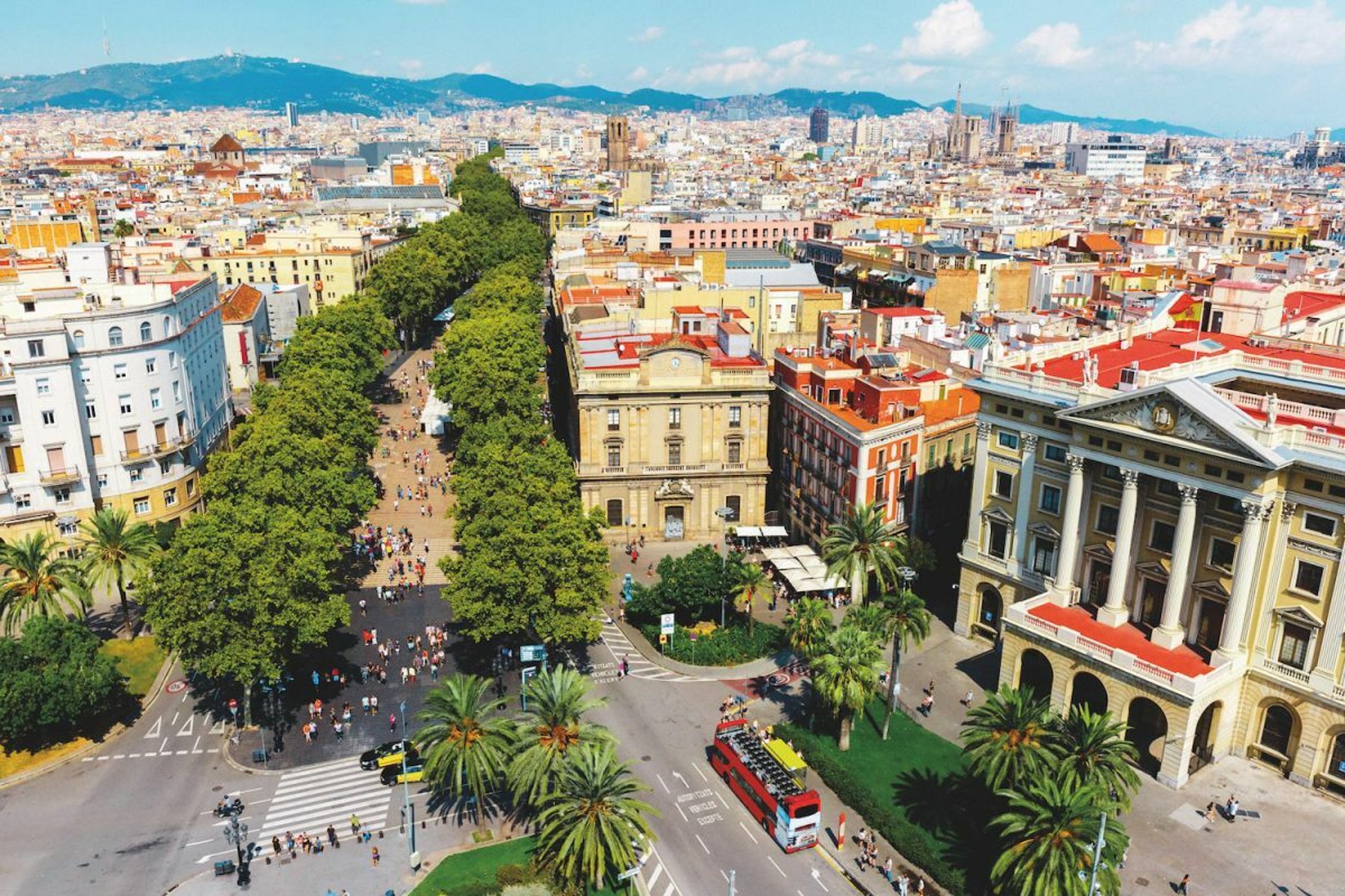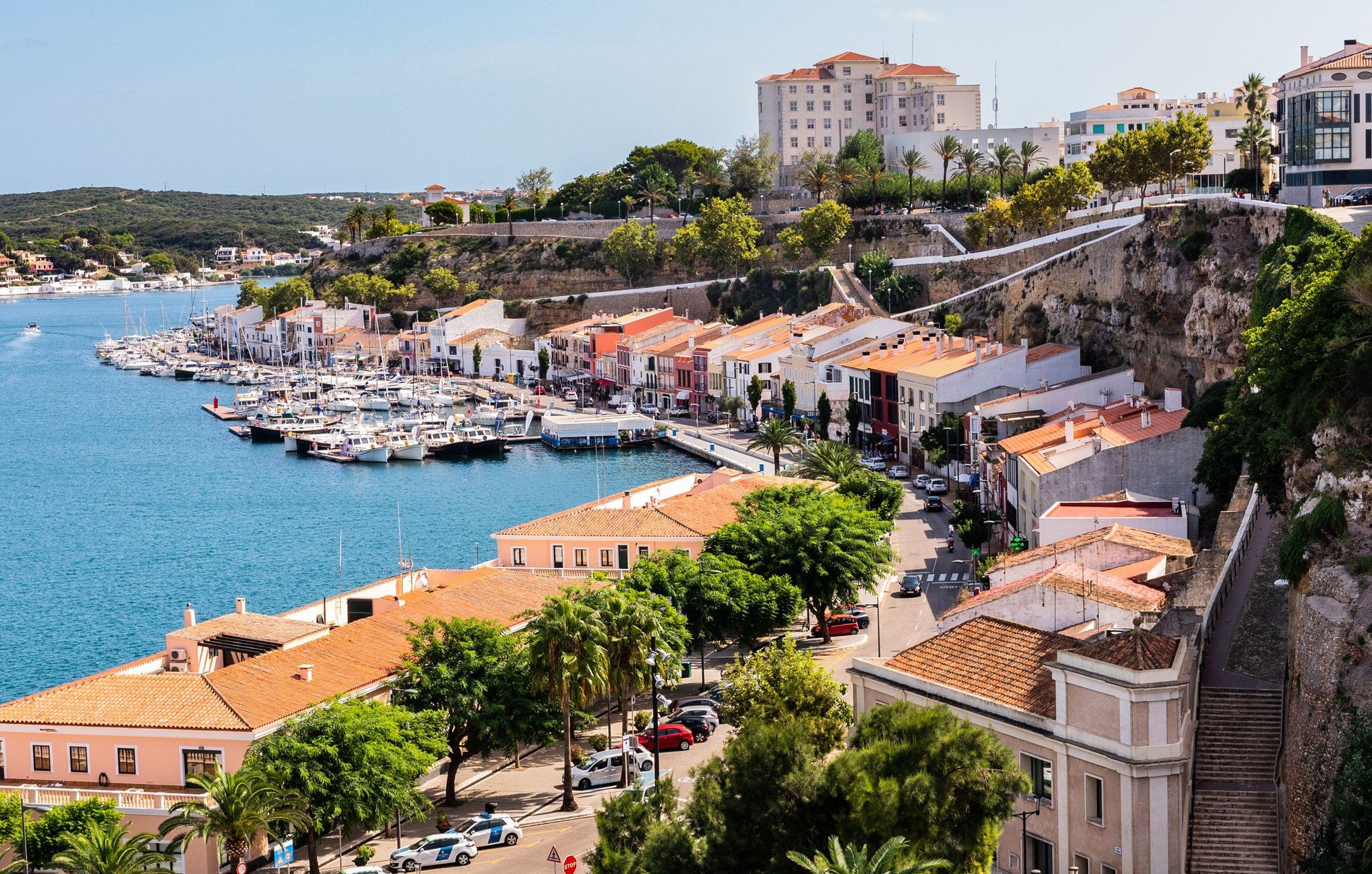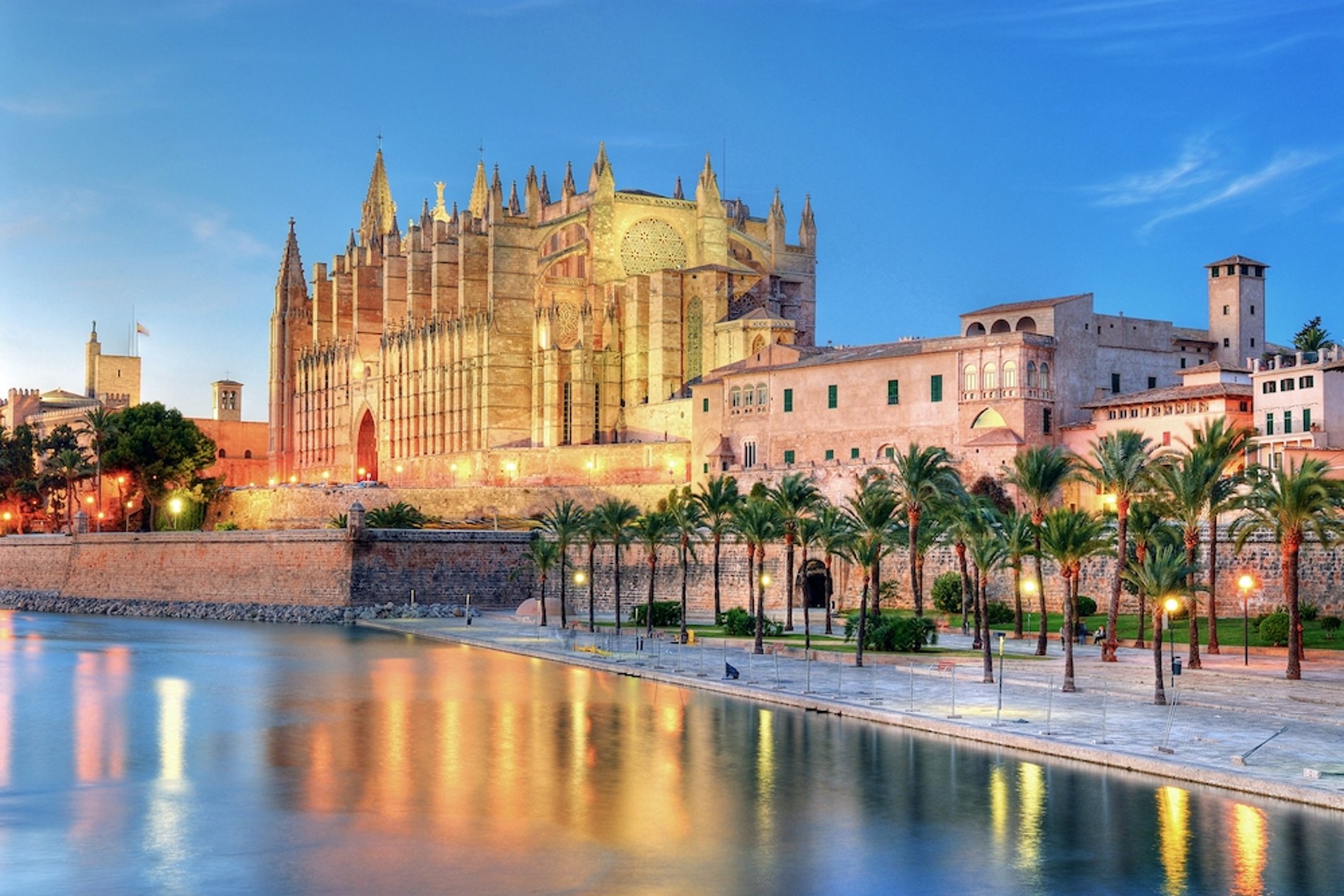 Celebrity Cruises: You could also enjoy a classic Mediterranean cruise in September. Credit: Shutterstock