Search for your ideal Cruise
Cruising the Danube River
There's something extraordinarily romantic about the Blue Danube, the second-longest waterway in Europe after the Volga. Inspired by its beautiful blue waters, Johann Strauss composed the most famous waltz ever written, with the river weaving its way through 10 stunning countries. Six of these countries you are able to cruise through, from Germany and Austria through rolling vineyards and gorges, past baroque abbeys and buzzing capitals east to Serbia and Romania emerging from years of communism. Take in the eternal grandeur of Vienna, explore the thermal spas and imperial buildings of Budapest and enjoy the rolling countryside of the Wachau Valley. Most Danube cruises stay west, but a handful take you closer to the Black Sea and the Danube Delta through Serbia and Romania.
Why choose Danube river cruises
The Danube is the most giving of rivers to cruise on, passing through the most countries and offering a fantastic mix of grand capitals and splendid natural scenery – for this reason it's also the perfect river for first timers. Due to its popularity and the large width of the river, many cruise lines offer Danube sailings, from Nicko Cruises, Tui River Cruises, A-Rosa and Fred Olsen River through to more expensive sailings from Avalon Waterways, Amadeus and ships charted for Saga passengers. For a five-star luxury Danube river cruise, there's AmaWaterways, Uniworld, Crystal Cruises, Scenic and Tauck. You're truly spoilt for choice.
find your perfect cruise
Find your ideal Danube River cruise
Danube river cruises: Countries of the Danube River
Germany
European powerhouse Germany is a feast for history, scenery, food and culture lovers, home to world-class cosmopolitan cities like Berlin and Munich, renowned wine making regions and countless castles, palaces and medieval old towns. The Elbe predominantly runs through Germany, in cities like Dresden and Berlin and the stunning Saxon Switzerland natural park. you'll love taking in Germany on a scenic Danube cruise.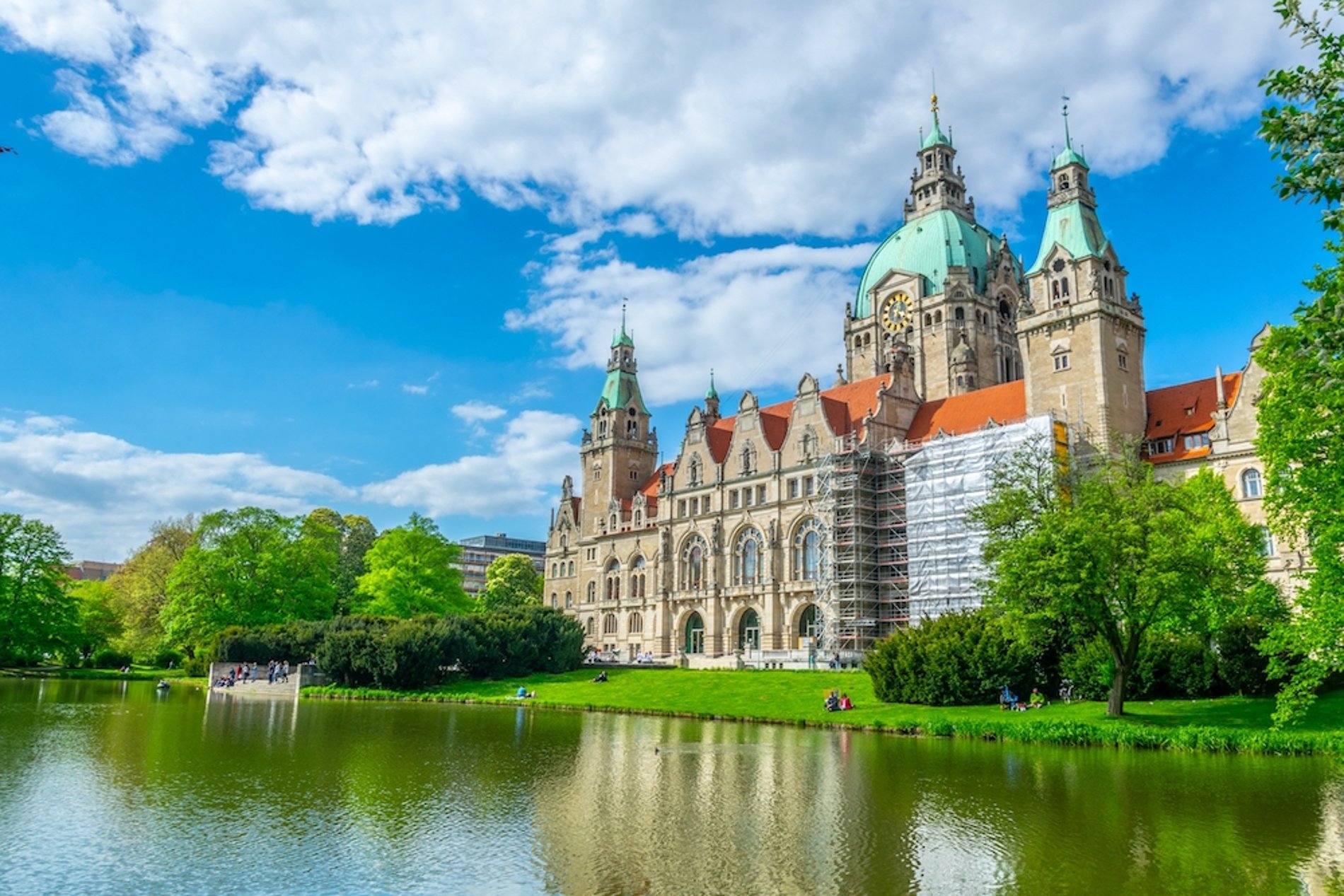 Austria
There's something magical about Austria, the country of Alpine scenery, one of the grandest cities in the world and its namesake world-famous waltz. Few counties combine such grandeur and natural beauty, from skiing in the Alps and hiking summits and forests to exploring cities like Imperial Vienna and enchanting Salzburg. Explore Austria on a Danube cruise for your next holiday.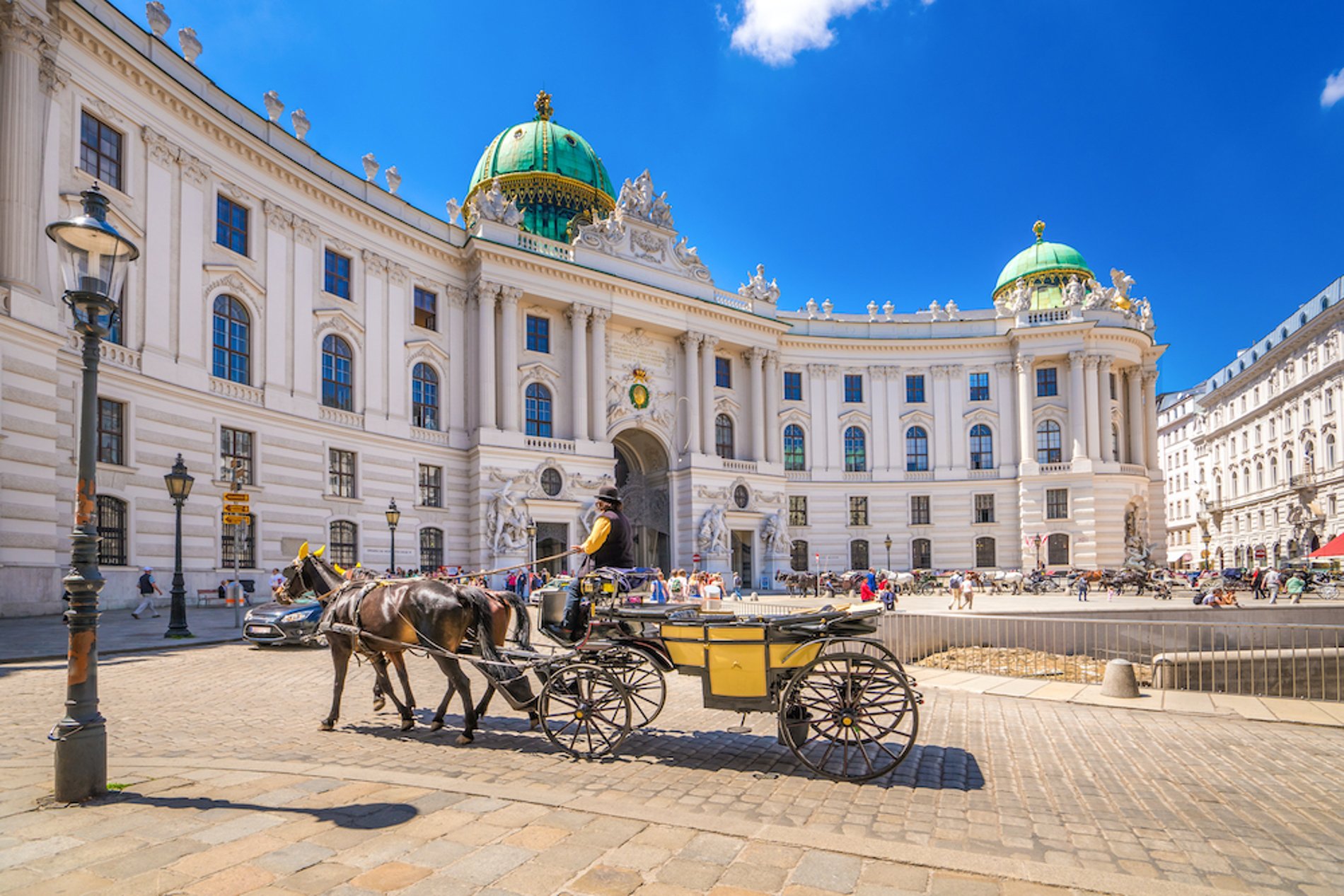 Slovakia
More than 25 years after the dissolution of Czechoslovakia, Slovakia is growing into a fantastic tourist destination, from its countryside – a tapestry of forests, lakes, castles and mountains – to its pint-sized capital Bratislava. Bratislava embodies Slovakia's evolution, where you can find historic castles, cobbled lanes and faded grand mansions set next to buzzing beer taverns, new high-rises and futuristic architecture like the UFO tower. Slovakia is playground for outdoors and city lovers and a great stop as you cruise down the Danube.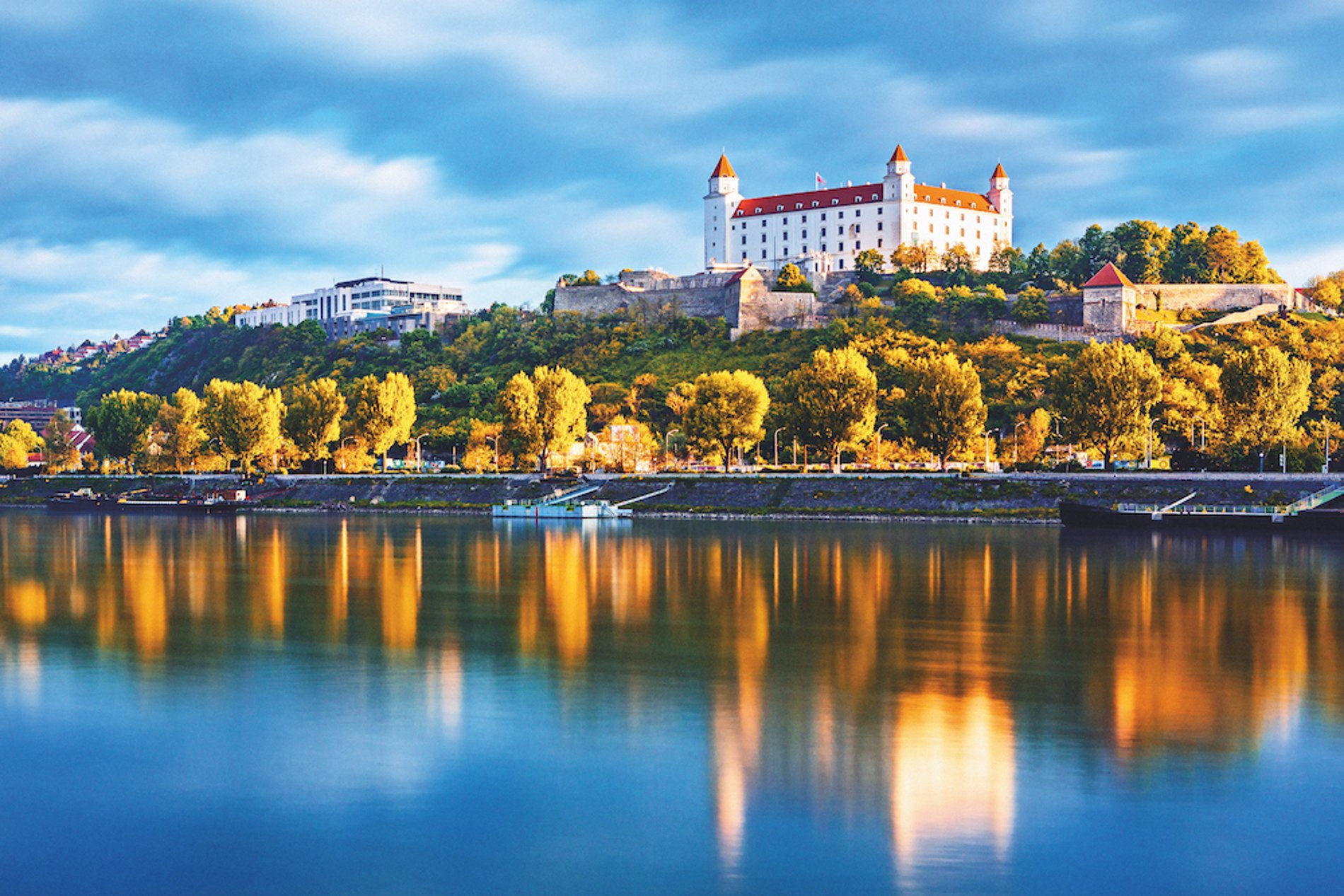 Hungary
Untouched countryside, sprawling hinterlands, thermal spas and one of the world's most exciting cities – there are countless reasons to visit Hungary. This landlocked country is a beautiful mix of historical landmarks, folk tradition and Turkish and Roman influence, mostly found in its grand city of Imperial Budapest. Explore the banks of Buda – with its castles and bastions – and Pest with its neoclassical buildings, bars and nightlife in a Danube river cruise. The hinterlands give way to the Puszta, a world of horse shows, Hungarian tradition, thermal lakes and lots of goulash and schnapps.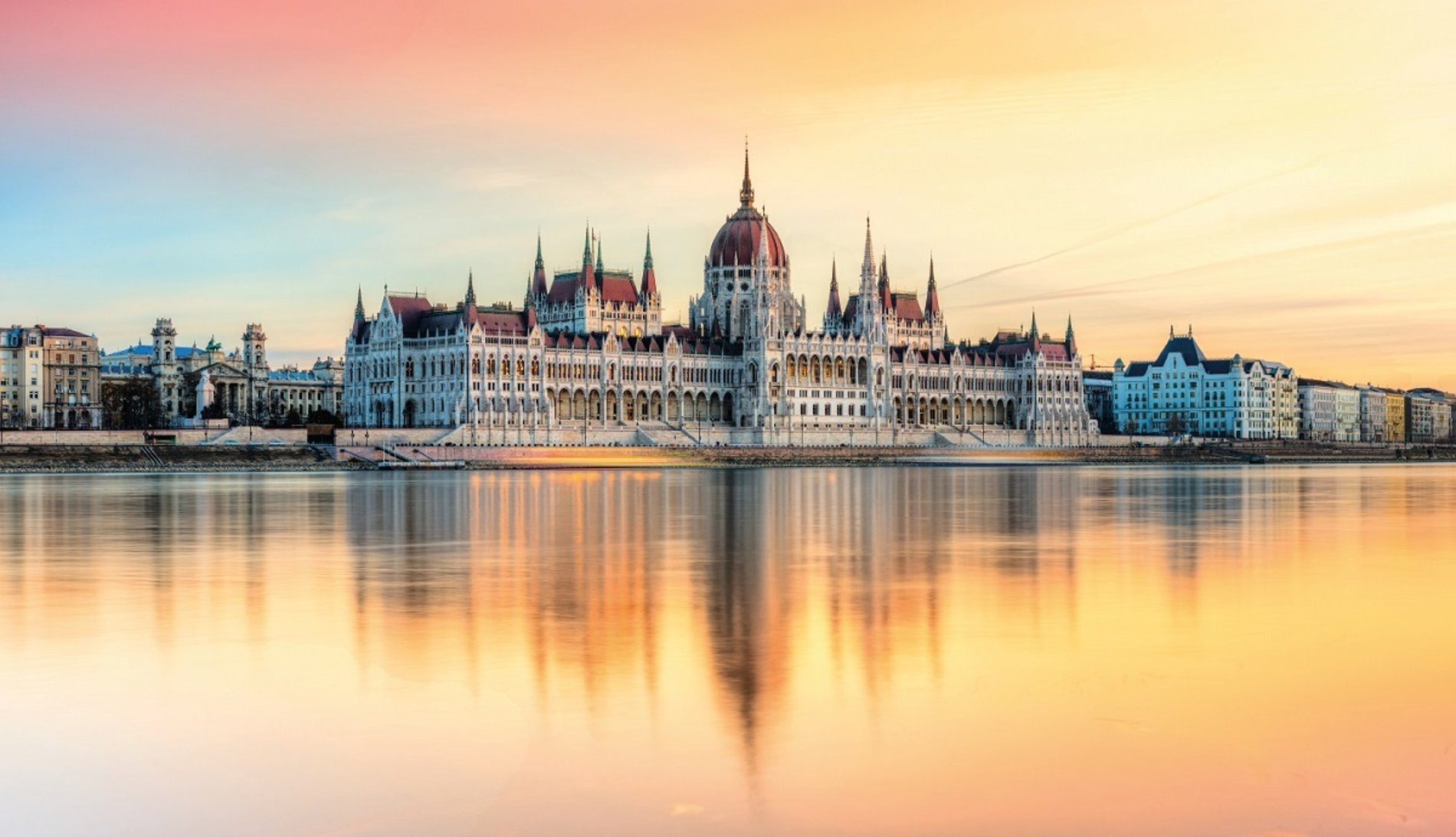 Serbia
In the heart of the Balkans, Serbia is still an underrated tourist destination – overcoming the brutal breakup of communist-era Yugoslavia and transforming into an enticing place to visit on a river cruise down the Danube. At the heart are its enigmatic capital Belgrade, a lively jumble of art nouveau masterpieces, coffee houses, Habsburg legacies, grand boulevards and brutalist tower blocks. On the banks of the Danube, Serbia is a more secretive river cruise destination.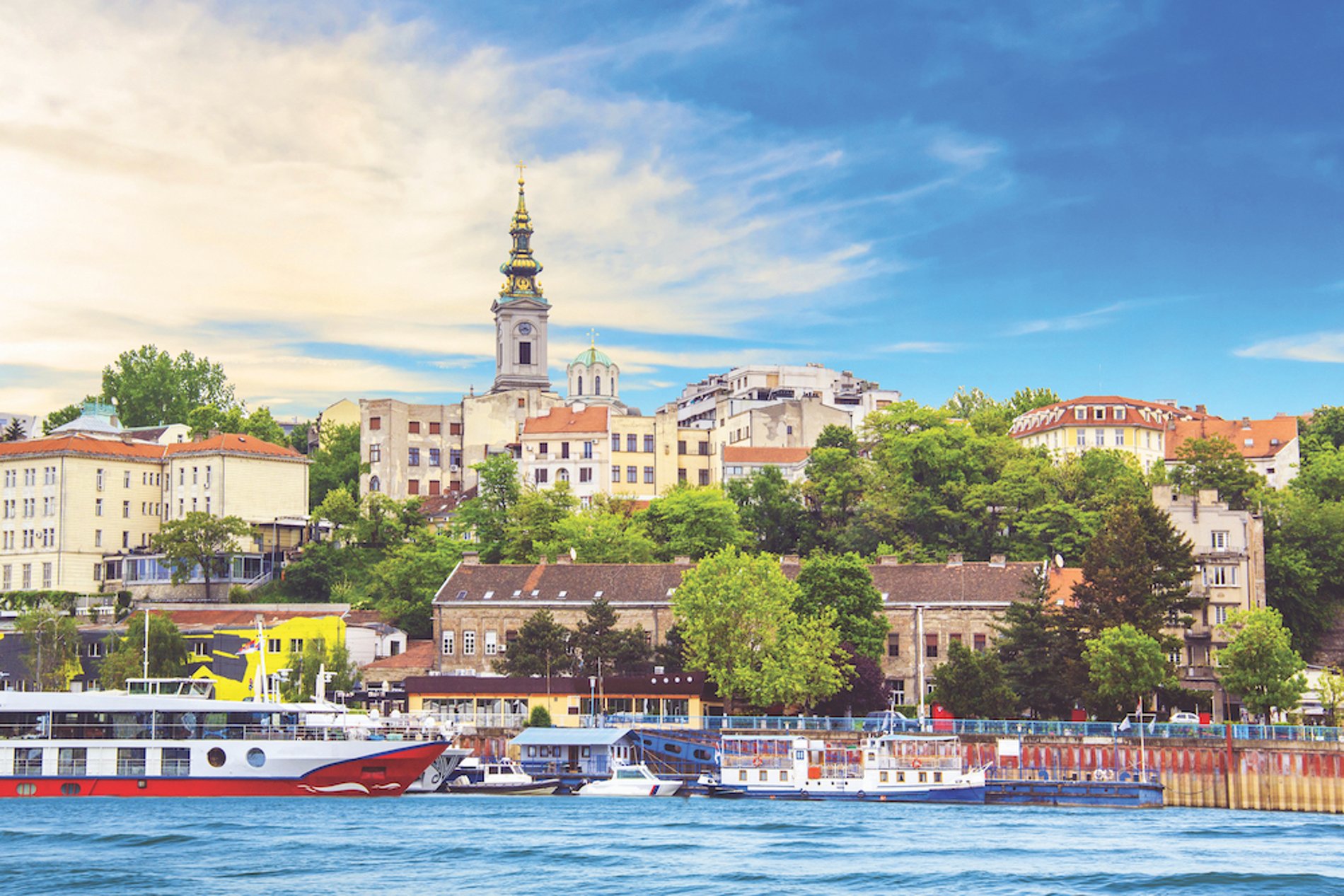 Romania
Romania is a country in southeastern Europe, carpeted in castles, mountains and the forested region of Transylvania. Its known for its charming medieval towns like Sighişoara, landscape of castles – like the infamous Bran Castle (associated with Dracula) and cool capital Bucharest. Since emerging from behind the Iron curtain, Bucharest is growing into a capital of cool with rooftop bars, trendy shopping streets and museums, paying homage to its history with the ginormous Communist-era Palatul Parlamentului government building. Don't miss Romania on your next Danube river cruise.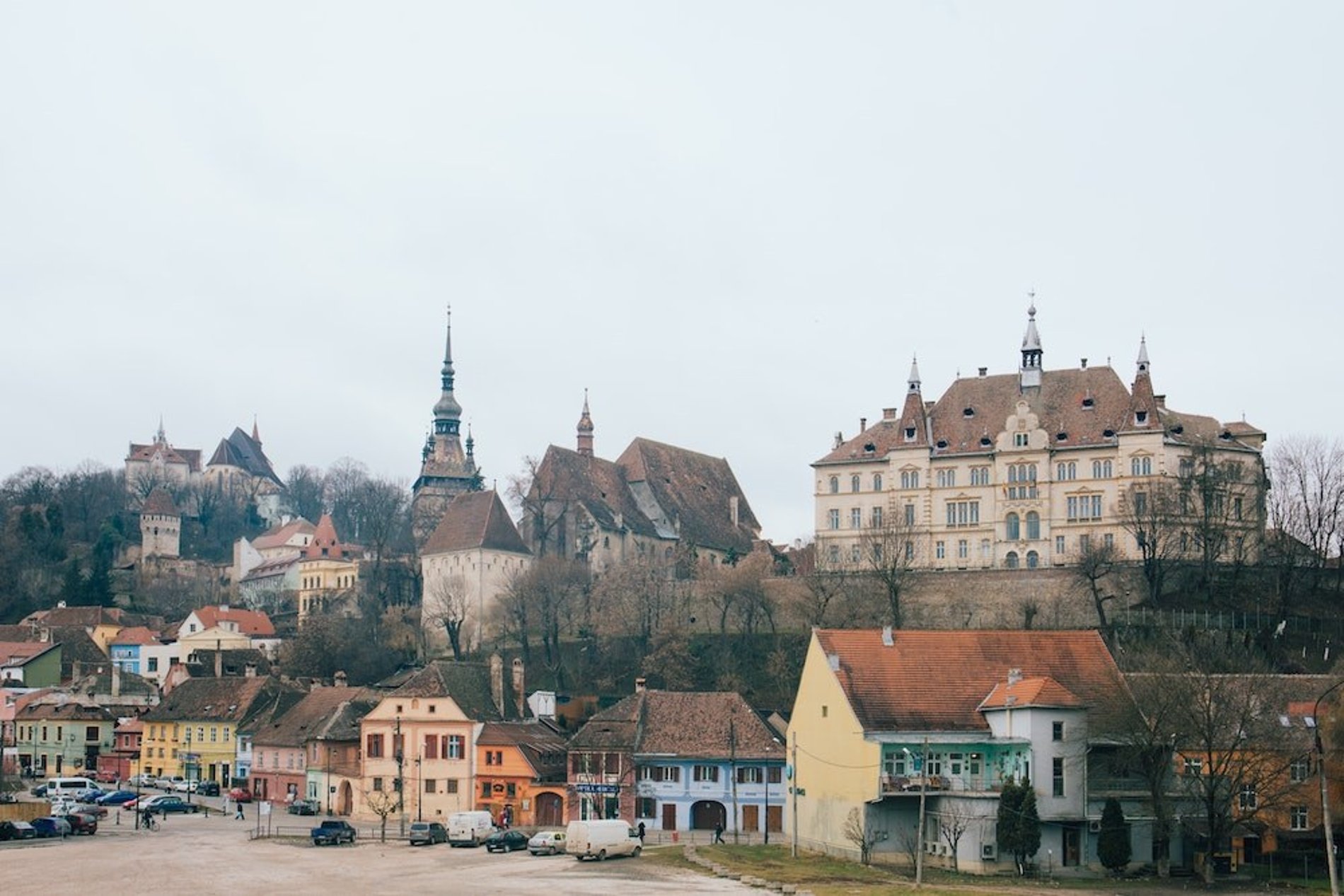 Danube river cruises: Ports of the Danube River
Vienna
If Vienna were to dance, it would be to the tinkle of its eponymous Viennese waltz. This once imperial city and epicentre of the Habsburg Empire is to this day one of the world's grandest cities, where palaces like the Hofburg palace complex, Schloss Belvedere and the Habsburgs' 1441-room summer residence, Schloss Schönbrunn dominate the skyline. Modern Vienna draws with its captivating coffee culture, contemporary museums and vibrant dining scene. During the day wander the Kunsthistorisches Museum and grand boulevards, come night and flock to its vinotheks (wine bars) and squares hosting classical concertos from former residents Mozart, Beethoven, Strauss and Brahms. Along with Budapest, Vienna is the most impressive city on the banks of the Danube, making it a must-see on a Danube cruise.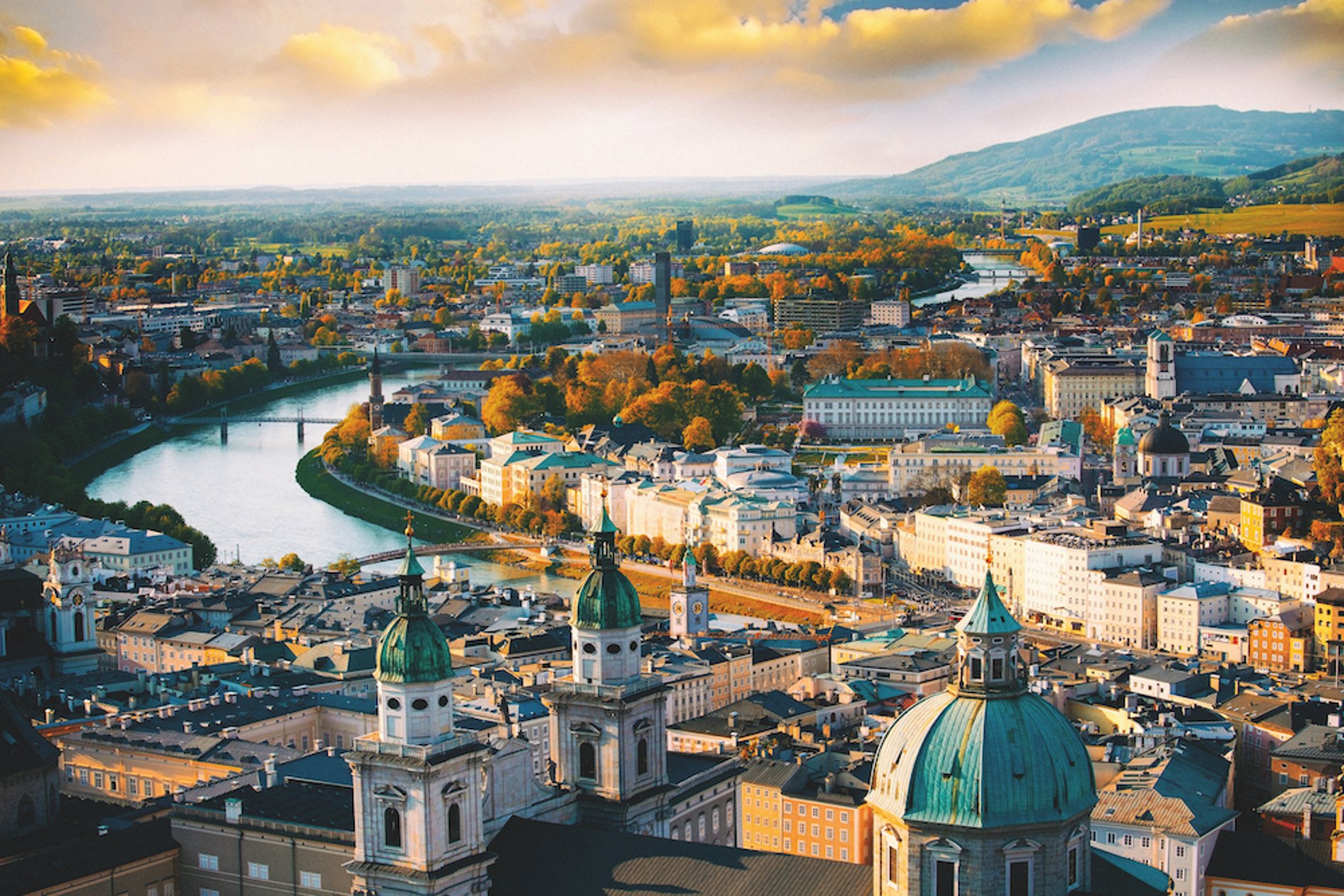 Budapest
Hungary's capital is a thing of beauty, a grand old city spilt over the banks of the Danube into two distinctly different destinations. On one side, hilly Buda with its grand castle and the mighty Fisherman's Bastion hiding the city's Old Town with steep medieval streets lined with gothic churches and wonky centuries-old cream cake shops. On the other, flat and more modern Pest, where you'll find the glamorous boutique-packed Váci Street, the bars and cafes of the Jewish Quarter, the Hungarian Parliament and the brilliant yellow Széchenyi Thermal Baths, the largest medicinal baths in Europe. Hungarians are often prescribed a trip to the bubbling natural springs, so it's worth doing some self-medicating if you have the time. Make sure to experience all that you can of Budapest when you stop on a cruise down the Danube.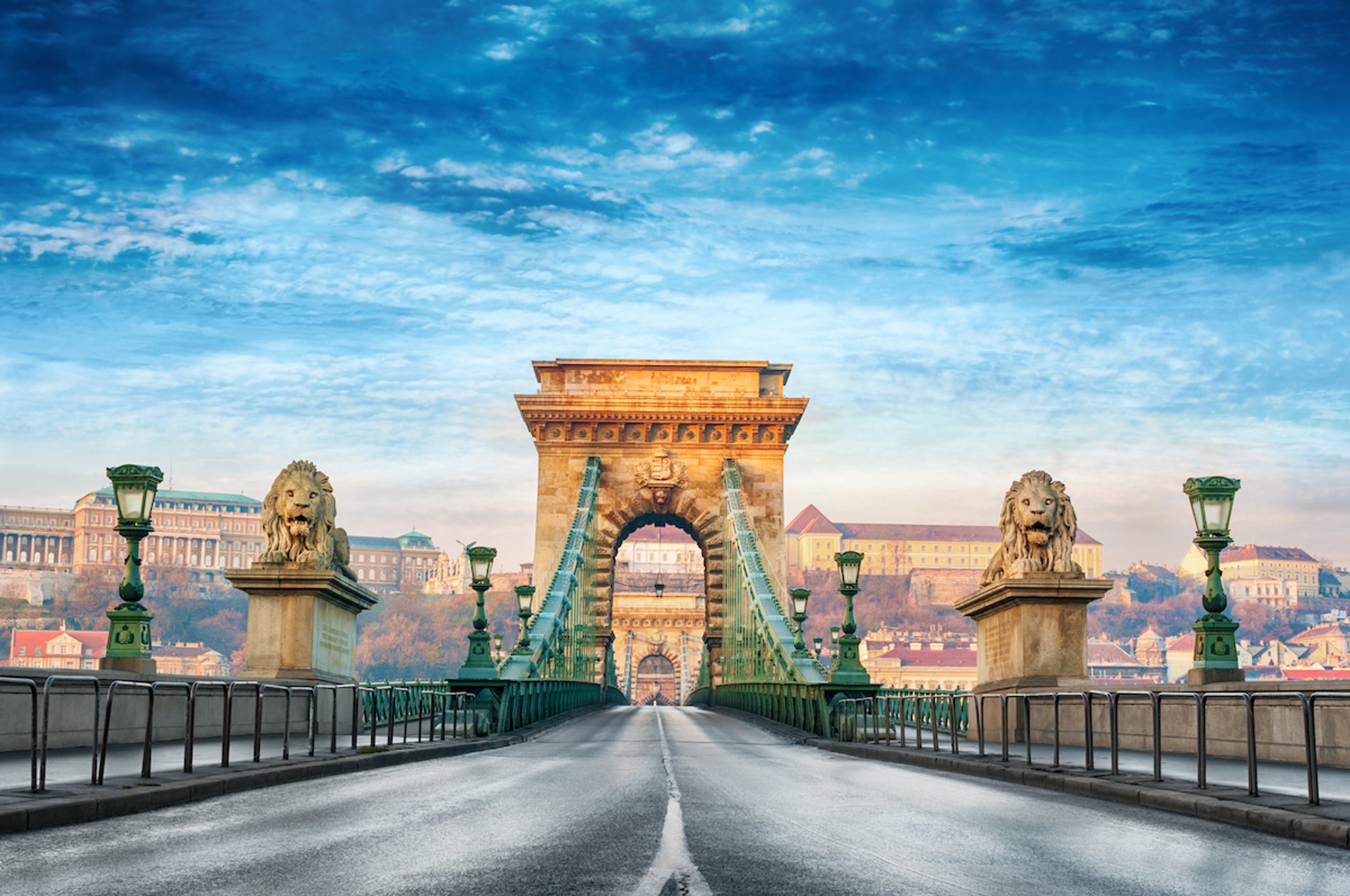 Bratislava
Bratislava's reputation is often clouded by groups of rowdy stags in search of a cheap pint. But this enchanting pint-sized capital is working hard to overcome this. There is, of course, cheap beer, around €2 a pint, but its cobbled streets and reconstructed Baroque castle are the highlights of the city and a must-see on a Danube river cruise. Once the seat of Hungarian monarchs and place of their coronation, a feeling of grandeur remains, in the pink Primate's Palace, Baroque opera house and leafy parks and squares. Modern Bratislava is ever-growing, with glossy tower blocks and shopping districts under constant construction and the stark UFO tower. Make sure to climb to the castle for incredible views of the Danube, and finish with a stop at Luculus Ice Saloon when you stop on your river cruise down the Danube.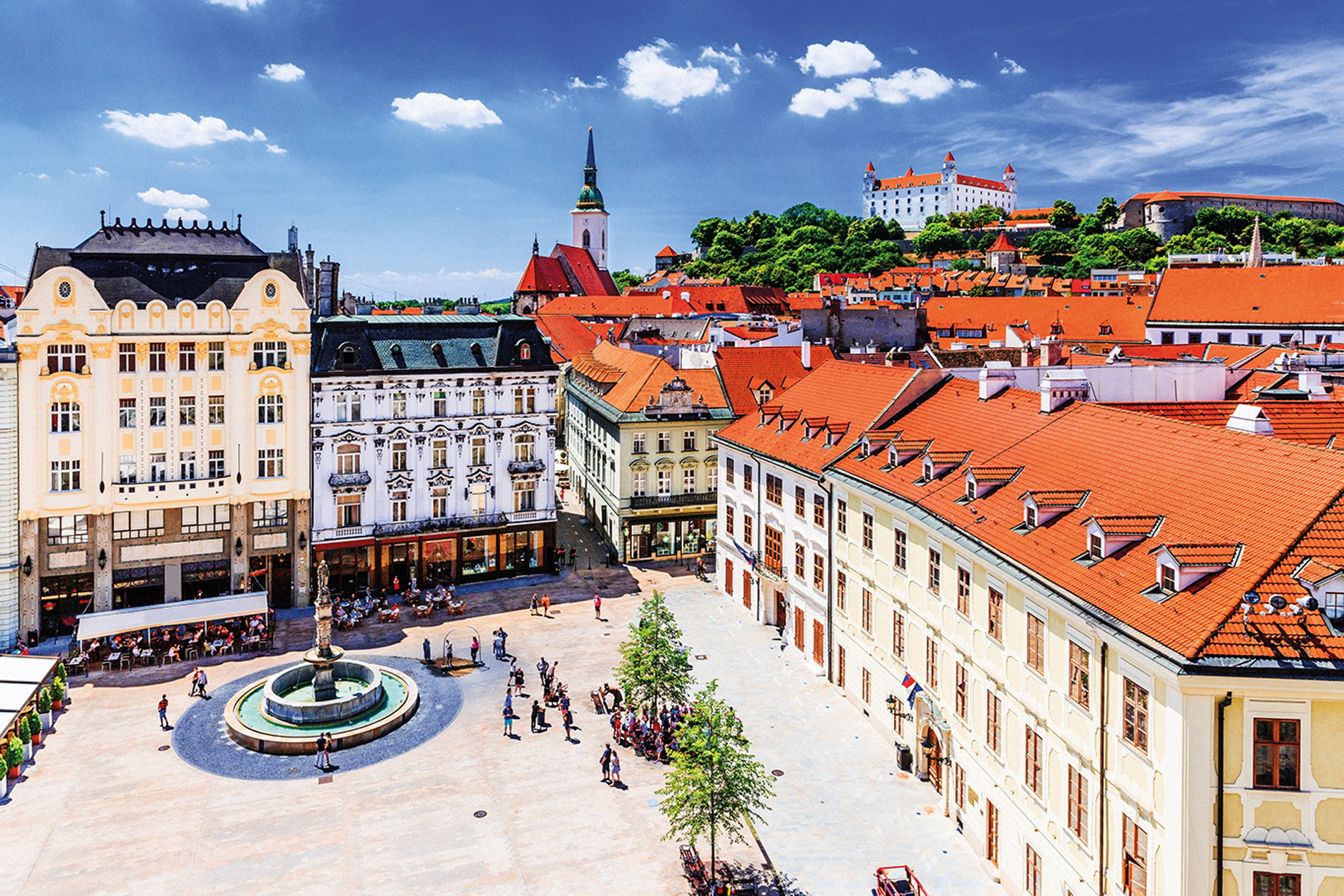 Wachau Valley
A highlight of any Danube river cruise is Austria's magnificent Wachau Valley, an 18-mile stretch along the river west of Vienna. The valley is one of the most breath-taking places in the world, a Unesco World Heritage Site nestled in-between the towns of Krems and Melk and a cinematic landscape of rolling of Grüner Veltliner vineyards, Germanic Lutheran churches, chocolate box villages and ruined cliff-top castles. Such cliff-top castles include the ruined Dürnstein castle sitting high on a rocky outcrop, wherein 1192, Richard the Lionheart was imprisoned for 14 months – now a popular cruise excursion. It's so cinematic you expect to see Maria von Trap warbling through the towering hills as you enjoy the scenery on a cruise down the Danube.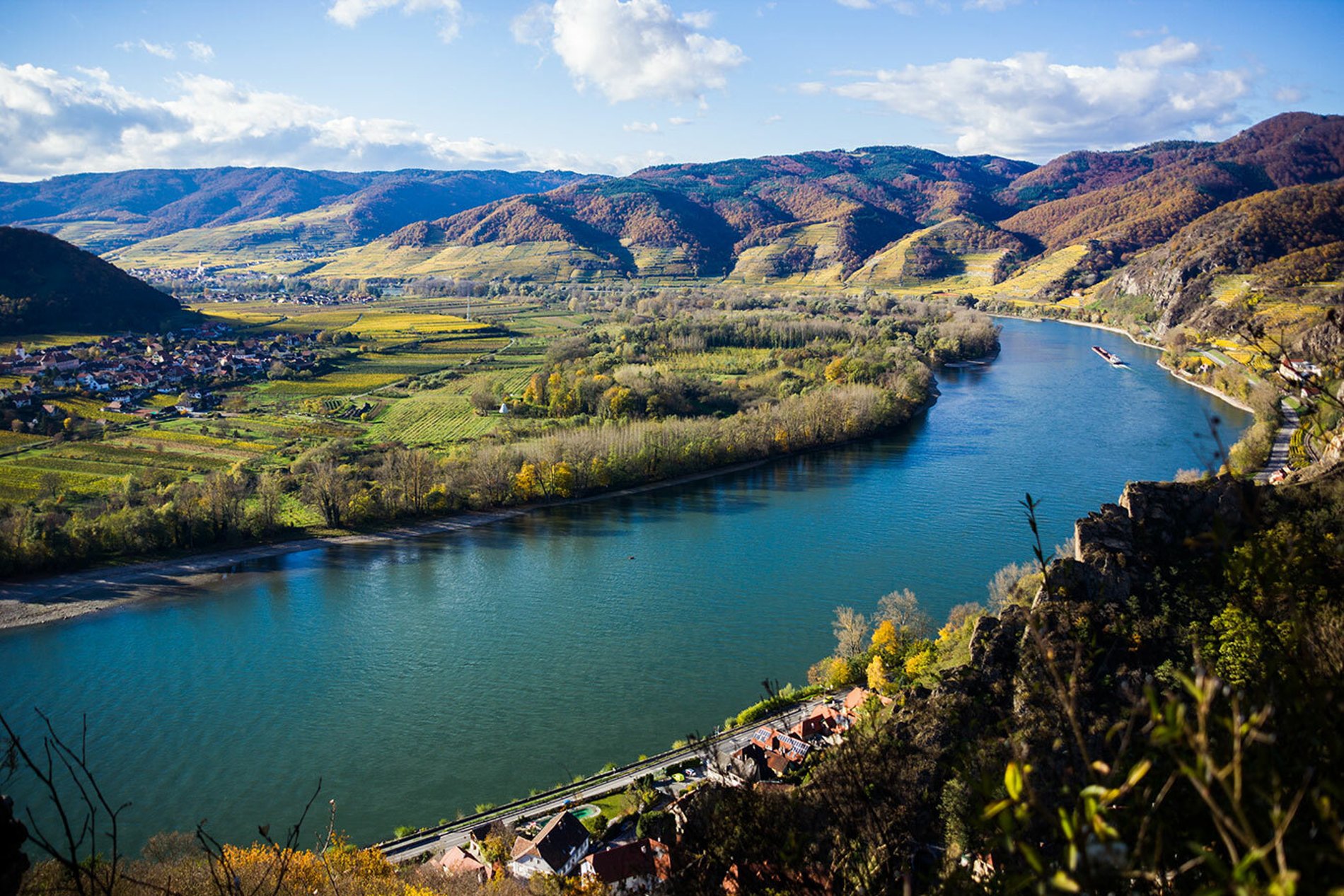 Melk Abbey
As far as Wachau Valley excursions go, a trip to Melk Abbey from your Danube river cruise can't be missed, a huge cliff-top baroque Benedictine abbey dominating the rolling landscape. Still home to Benedictine monks, the Abbey dates back to 18th century and is a labyrinth of palatial rooms, religious relics and a breath-taking library with over 1,000 handwritten manuscripts. Its bright yellow façade screams Viennese grandeur, and its brilliant green gardens are perfect for shaking off your sea (or rather, river) legs. Visitors can stroll through its grand rooms which once hosted Hapsburg and Babenberg royals and learn about the school which still operates. The abbey lords over the traditional Austrian town of Melk – also worth a meander through.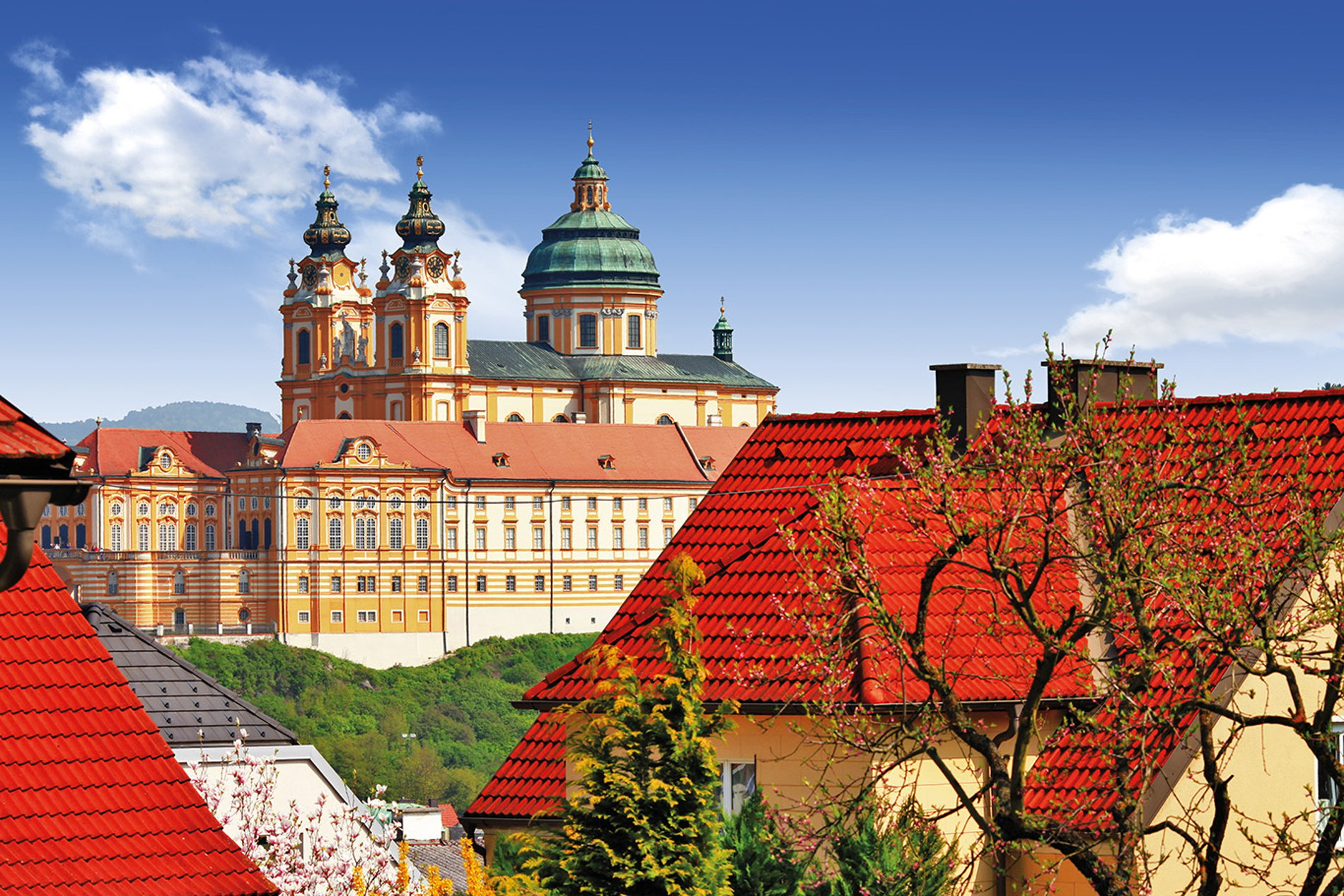 Belgrade
Serbia's 'White City' of Belgrade, the Pearl of the Danube, has been through a lot. It's survived countless attacks like the violent collapse of former Yugoslavia in the 90s to become a vibrant cosmopolitan city. Because of its history, it's an enchanting mix of architectural remnants, where grandiose coffee houses lie next to gloomy socialist tower blocks and an Old Town boasts baroque mansions, cobbled lanes and onion-domed churches. Thanks to a large population of students the city has a youthful and intoxicating buzz, mostly found in the delightful cafes near Republic Square and in clandestine speakeasies which you can visit in your cruise down the Danube. The city is guarded by the ancient Belgrade Fortress, set majestically high above the confluence of the Danube and Sava rivers.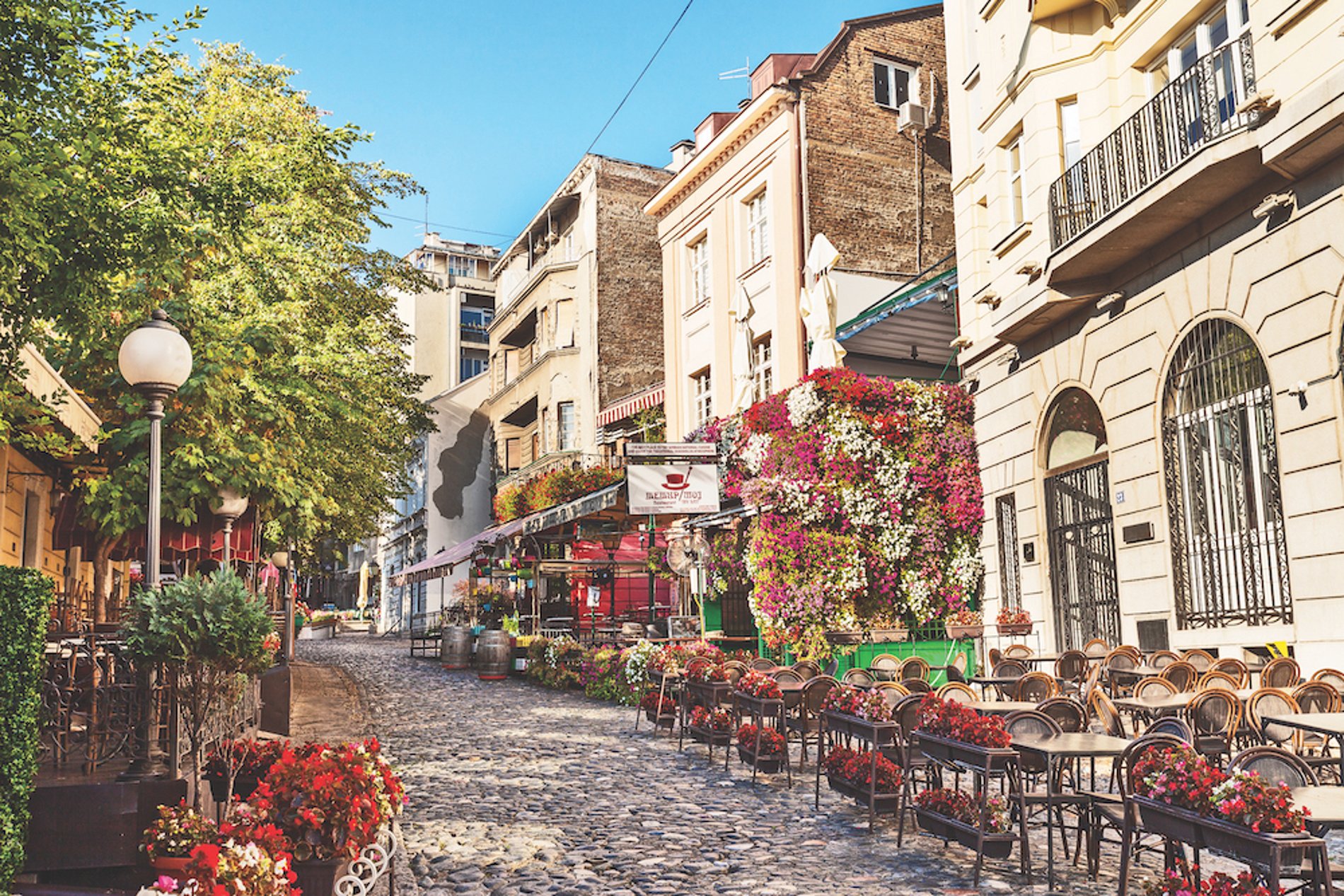 Bucharest
Bucharest has emerged from the iron curtain like a butterfly emerging from a chrysalis, and is now a dynamic, vibrant and beautiful city to visit. The Romanian capital is working hard to overcome its past as a grey concrete jungle – thanks to Ceauşescu pulling down historic buildings and creating structures like the gargantuan Palace of Parliament with its 1,100 rooms – now open to the public. Bucharest today has leafy boulevards lined with trendy cafes and shops, swanky rooftop bars and plenty of city parks, with top sights being the Romanian Athenium – a neoclassical concert hall – the Arch of Triumph and grand National Museum of Art of Romania. Explore the backstreets for Orthodox churches and grand belle époque villas on a stop during your Danube river cruise.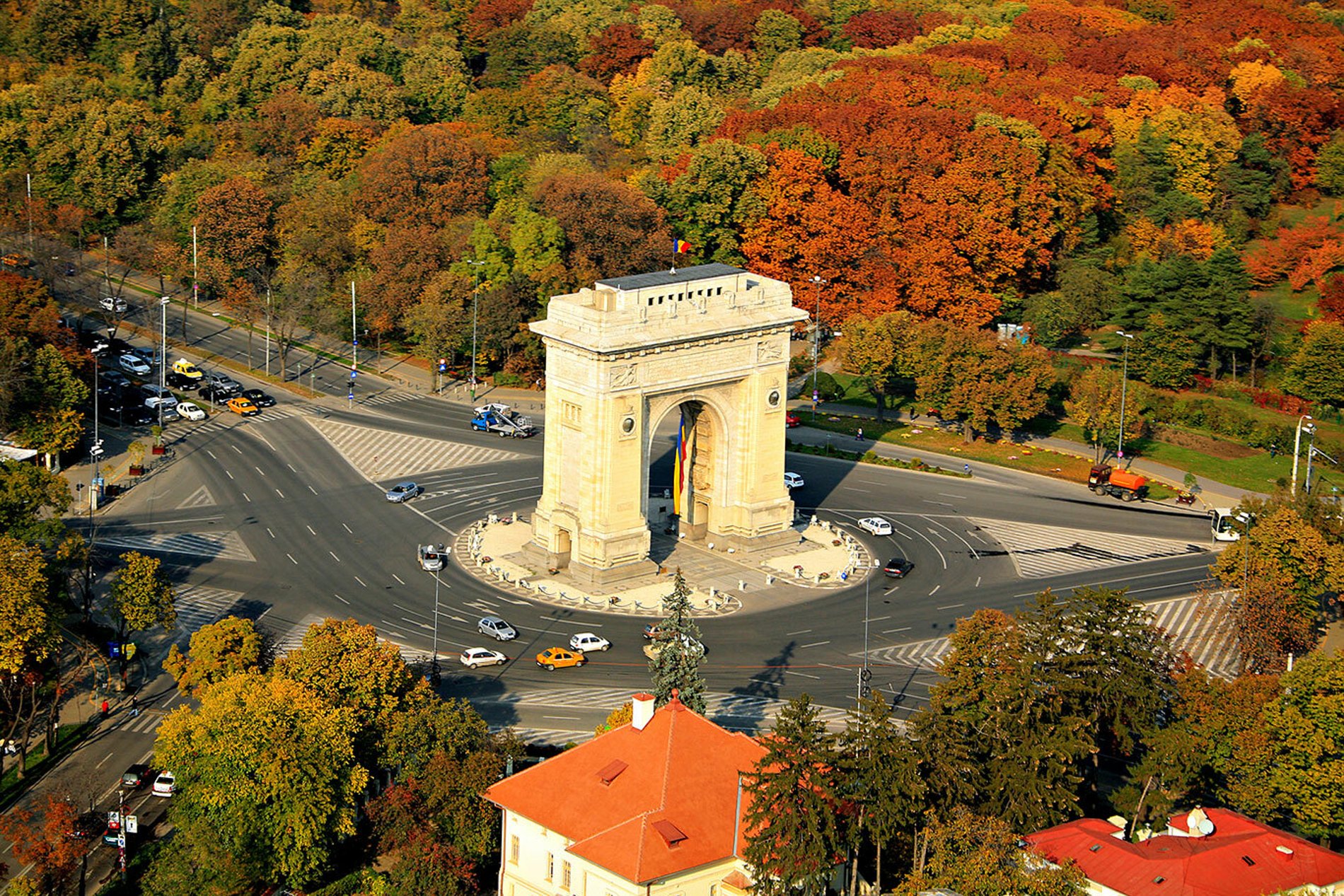 Constanta
Constanta is one of Romania's oldest cities, sitting on the shores of the Black Sea near the Danube Delta. The city has retained its fading elegance of the time when it was the seaside playground of King Carol I and the country's elite, but dates back 2,500 years to the times of the Romans. Most visit Constanta for its beaches and laid-back restaurants and bars, it's worth checking out the National History and Archaeology Museum, near the port, the Roman Mosaics and the grand Mahmudiye Mosque with a vast Persian rug and towering minaret while you're in town on your Danube river cruise. For the ultimate in faded grandeur, head to the former Art Noveau casino where the glorious façade hides an abandoned dilapidated interior.
Danube river cruises: Best things to do on the Danube River
Visit a castle
The banks of the Danube have plenty of picturesque fairy-tale like castles, both ruined and in great condition. Highlights include the grand Aggstein Castle in Wachau, Passau's Veste Oberhaus and Bratislava's Castle – all worth a hike up to form your cruise down the Danube.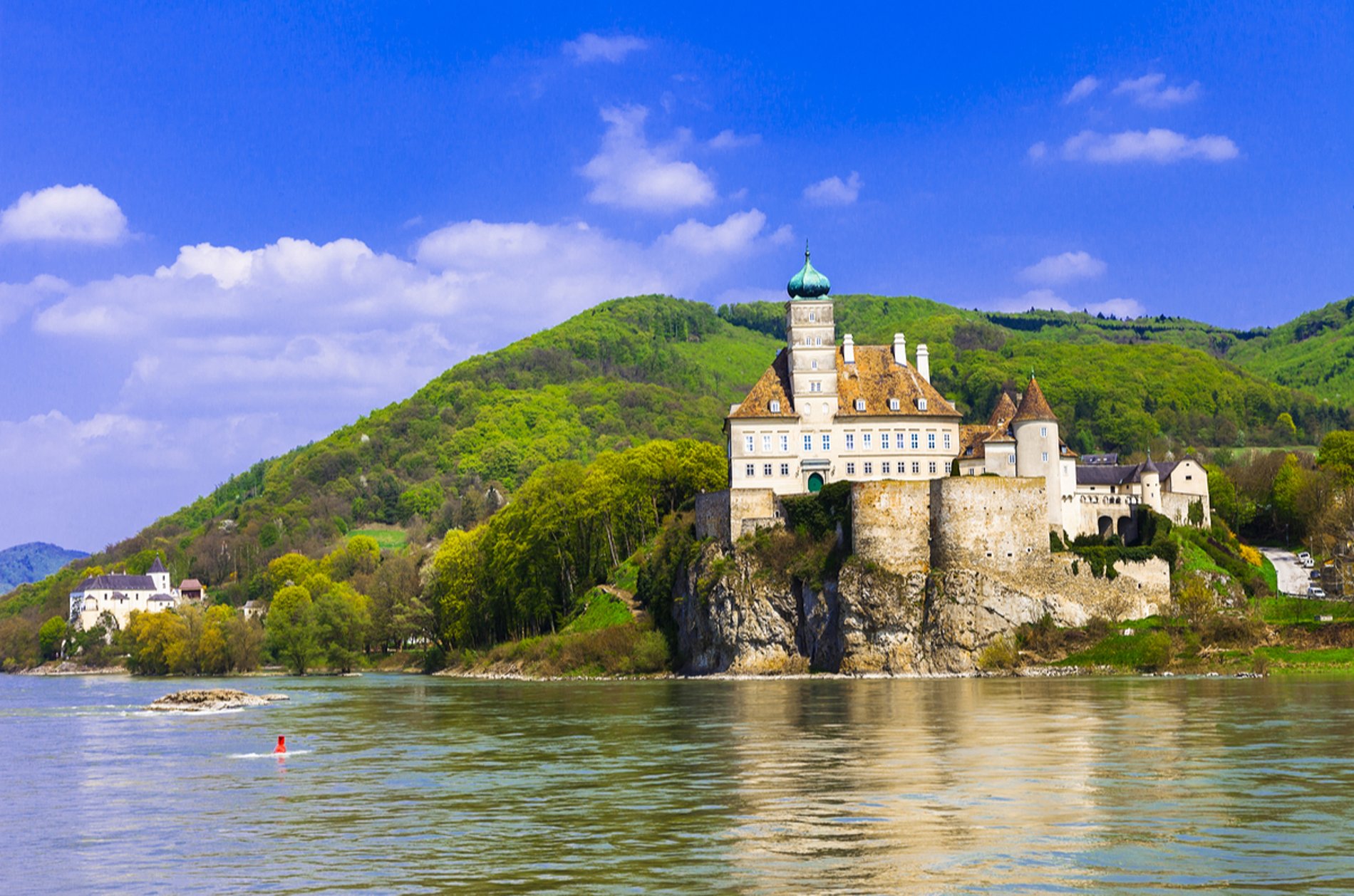 Sample local delicacies
Travelling through different countries and cultures is great for the tastebuds, so make sure to try as many local dishes as possible on a Danube cruise. In Hungary, there's goulash, Austria, schnitzel and the Wachau Valley's famous apricots (try doughnuts and schnapps) and Bratislava lokše – baked potato pancakes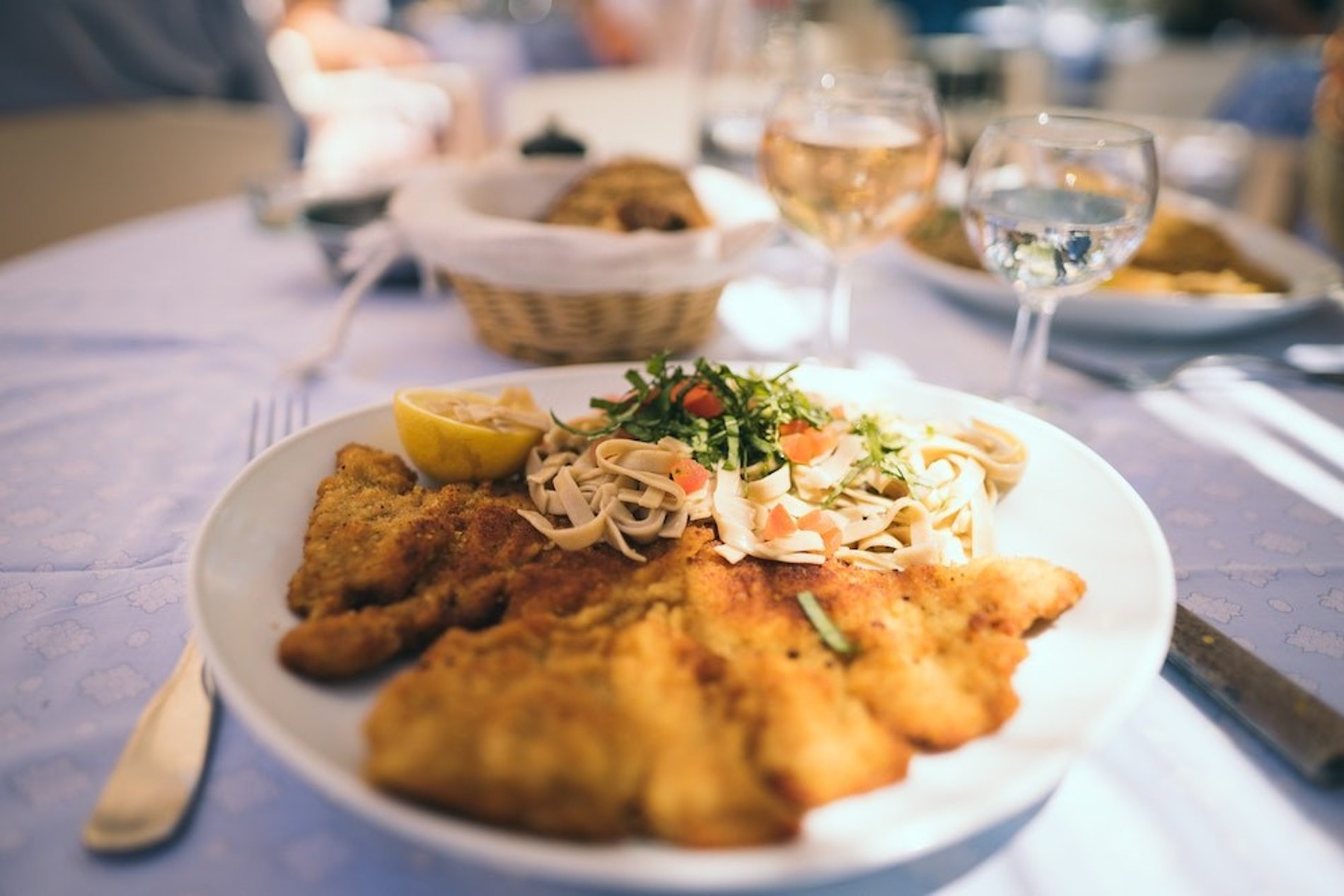 Enjoy a concert
The inspiration for Strauss' Blue Danube, the Danube is a classical music lover's paradise. Make sure to catch once of Vienna's many classical music concerts that take place across the city while on your river cruise down the Danube.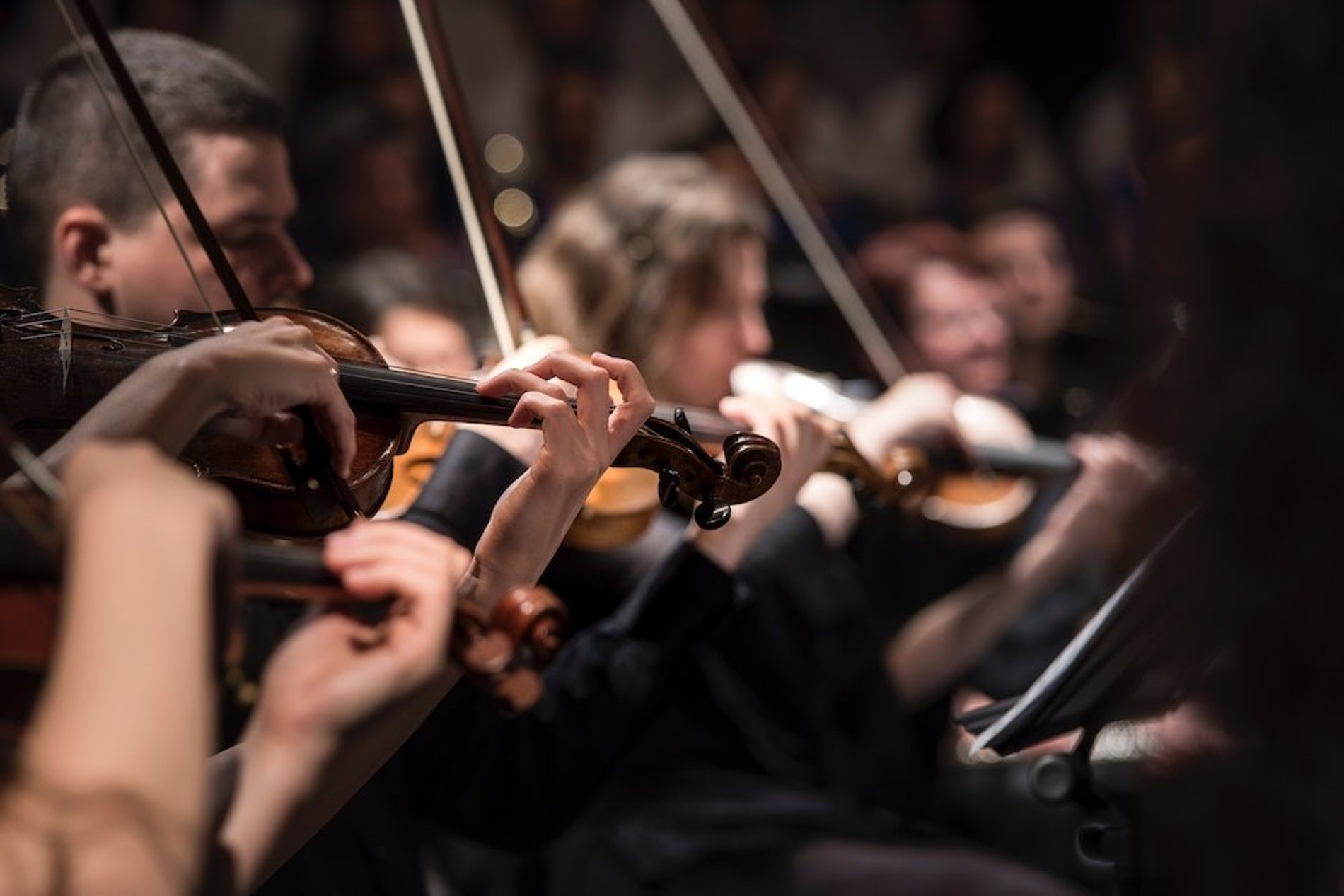 Go birdspotting
Near the Danube Delta you'll spot some incredible wildlife, home to the world's largest reed bed and more than 325 species of birds such as eagles and vultures, 43 mammals and 136 species of fish. Rember to pack your camera to capture moments off your Danube river cruise.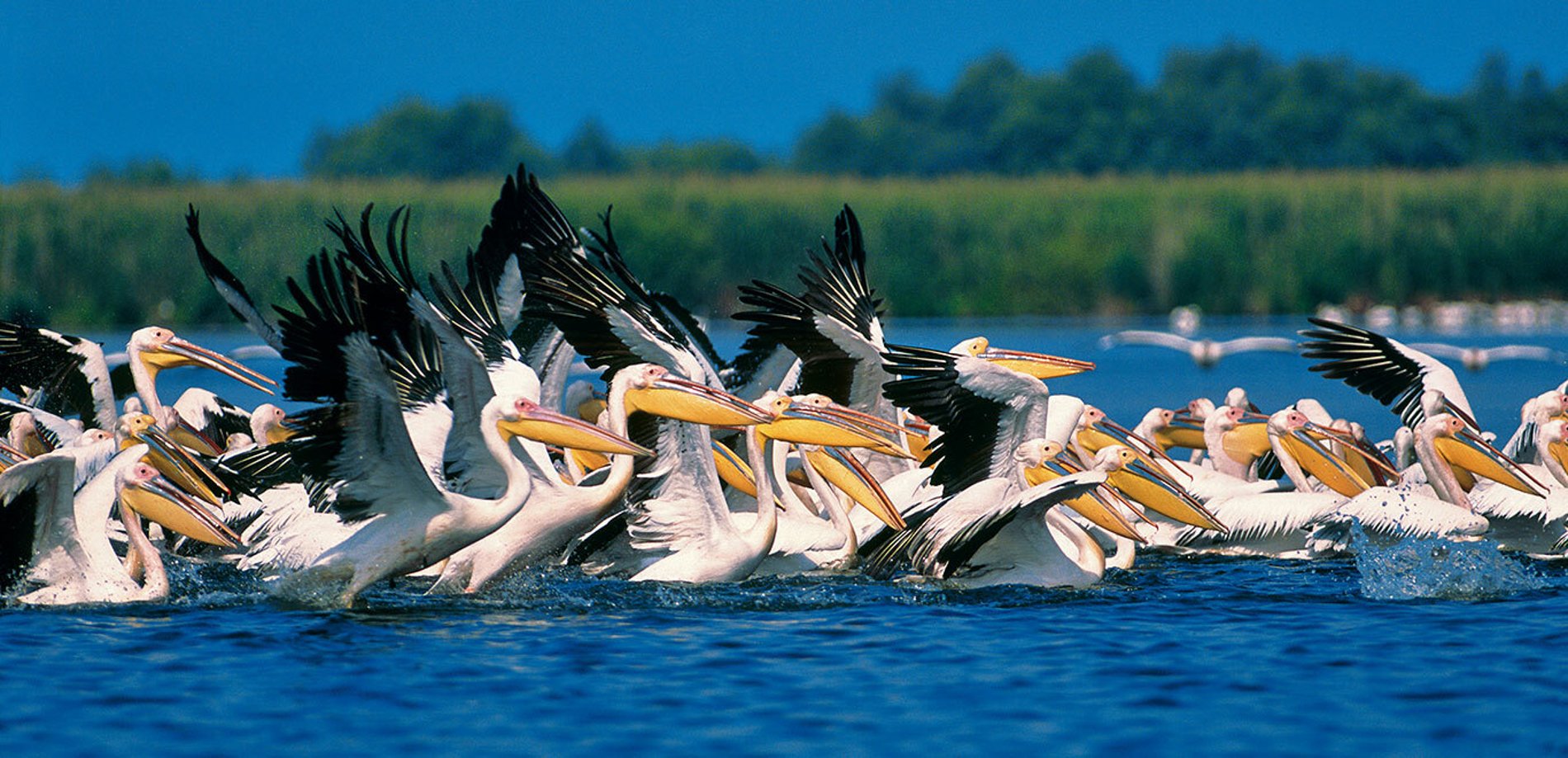 Enjoy a bike ride
The riverbanks of the Danube and its charming riverside cities are perfect for exploring on bicycle, and many cruise lines offer bikes to either rent or take out for free. Bratislava is great to explore by bike and has plenty of dedicated cycle paths to use when you stop on your Danube cruise.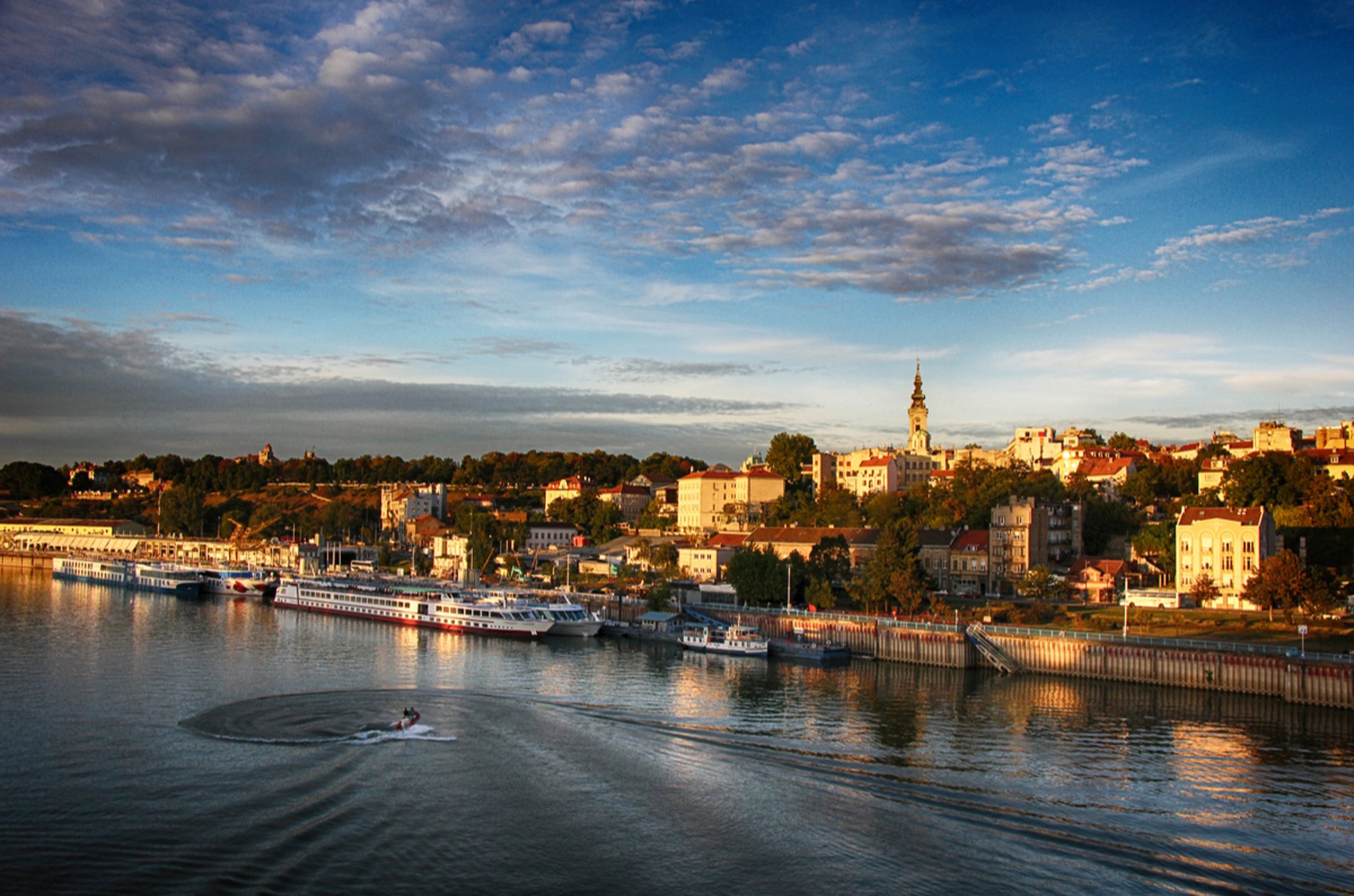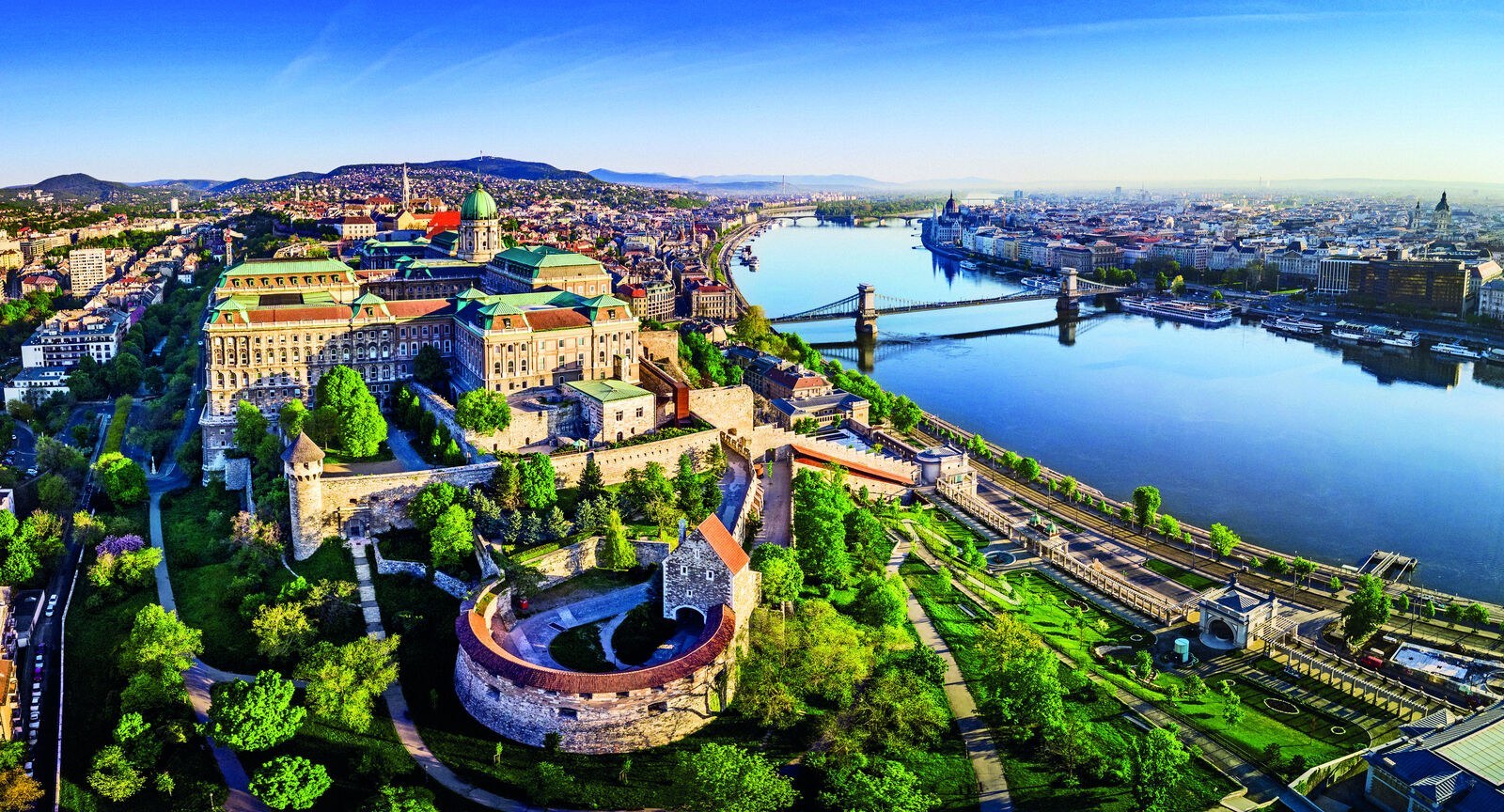 Lines with cities and glorious sights, the Danube makes for the perfect solo river cruise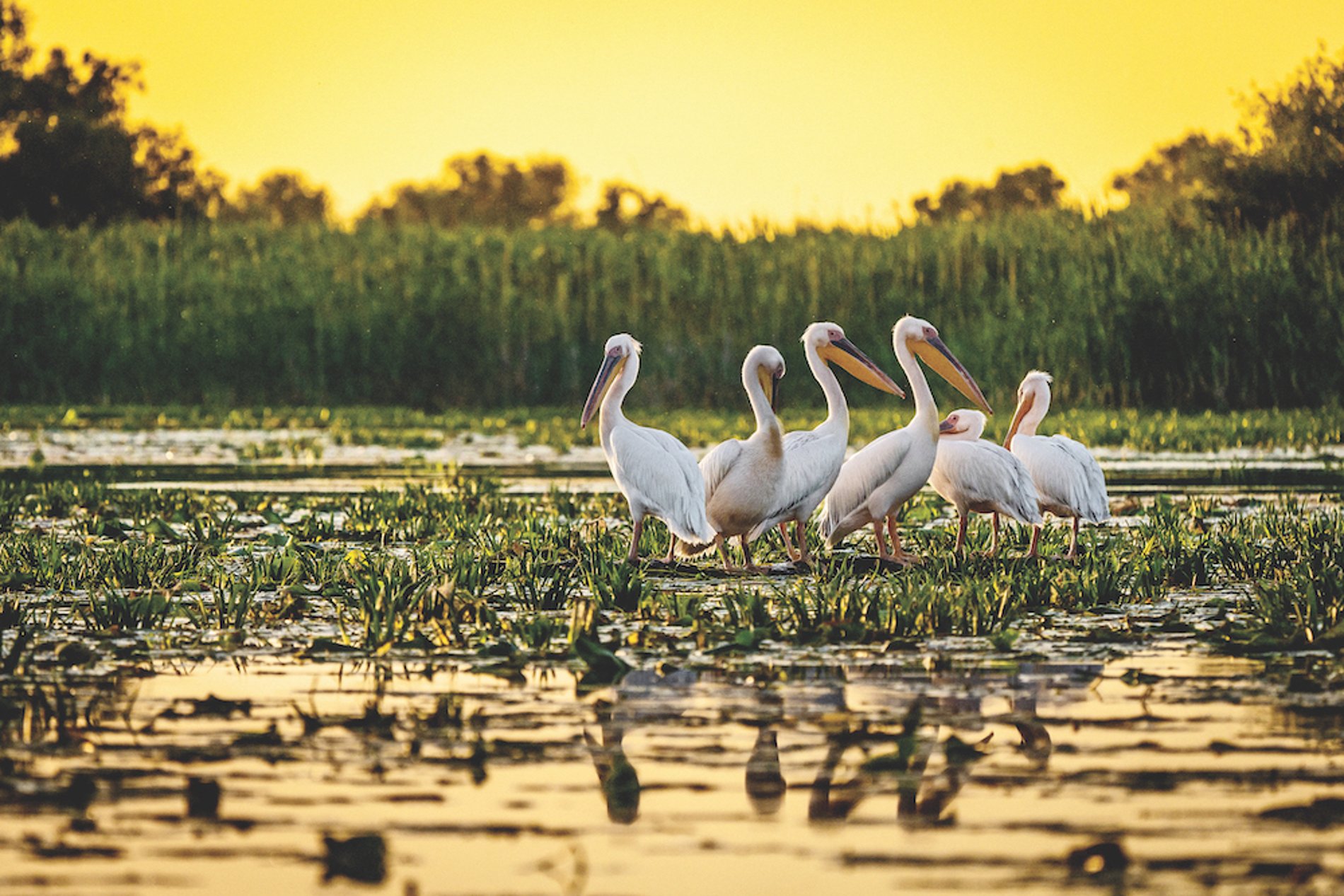 Europe's largest colony of white pelicans can be found in the Danube Delta
Sitting somewhat in the shadow of those more iconic cultural towns and cities thread like pearls along the Danube, Durnstein is one of the most likely 'stay aboard and relax' stops on a river cruise.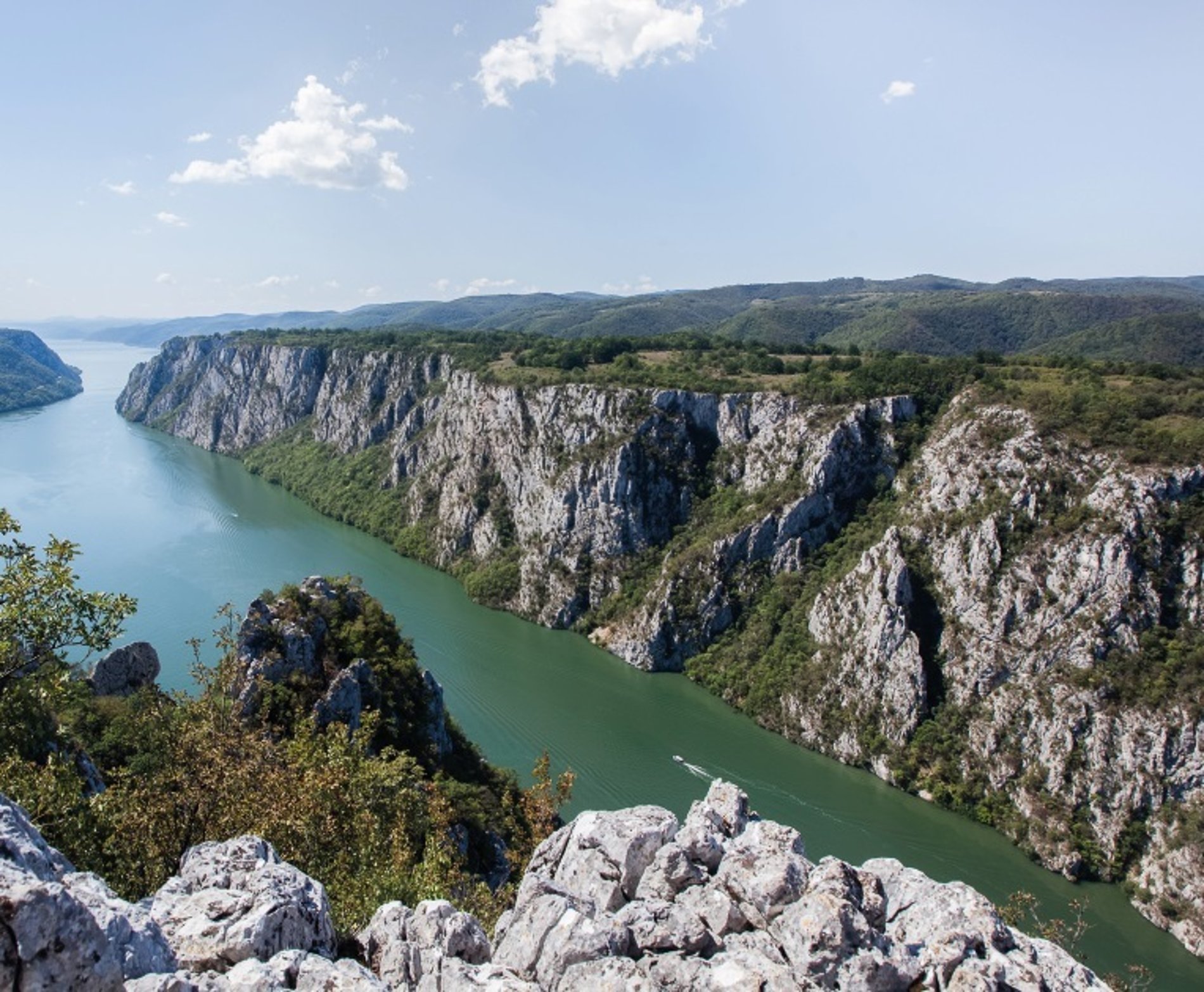 The Iron Gates gorge where the Danube runs along the border of Serbia and Romania
Slovakian capital Bratislava is a jewel on the banks of the Danube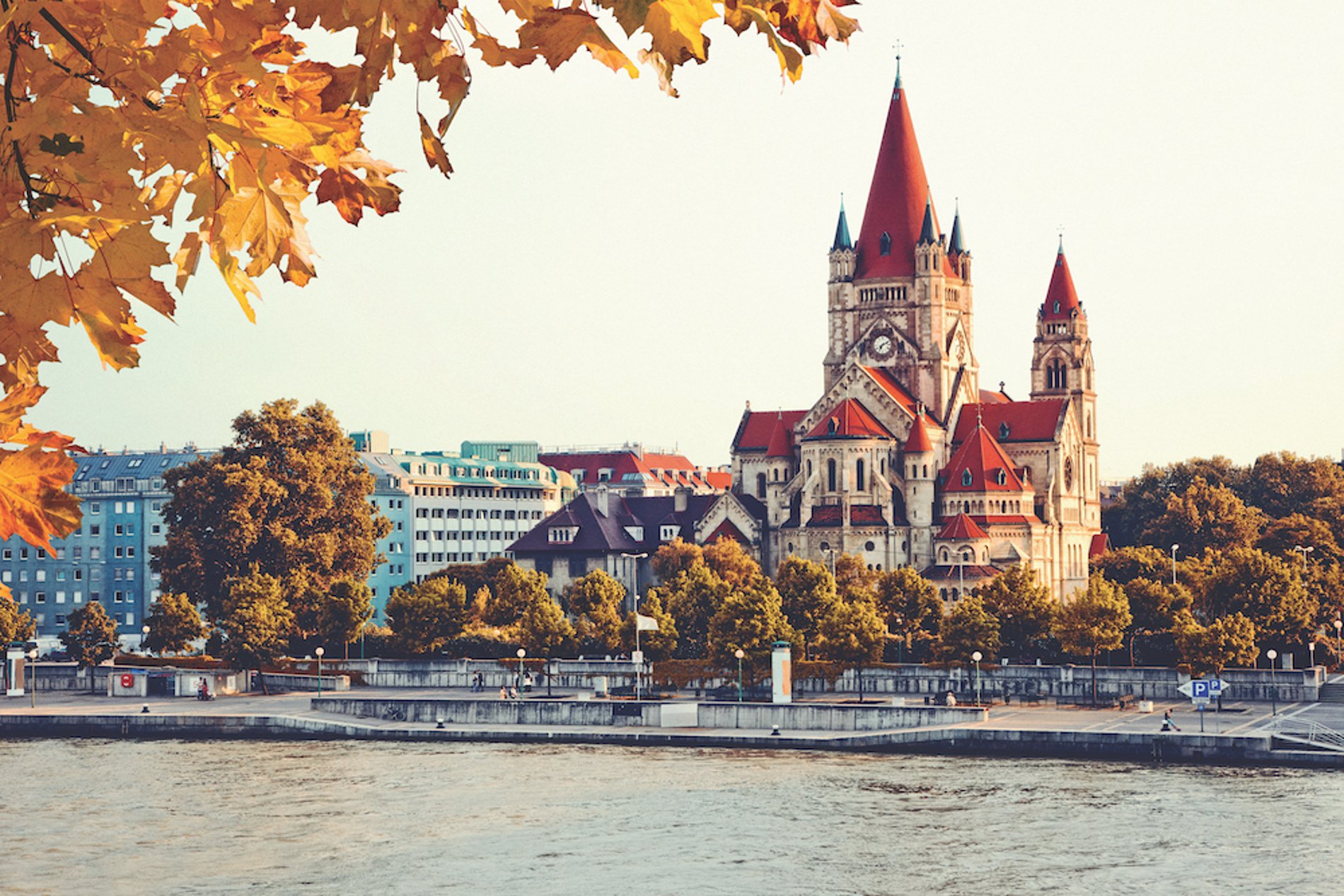 Vienna is the spectacular starting point for a Danube Delta cruise