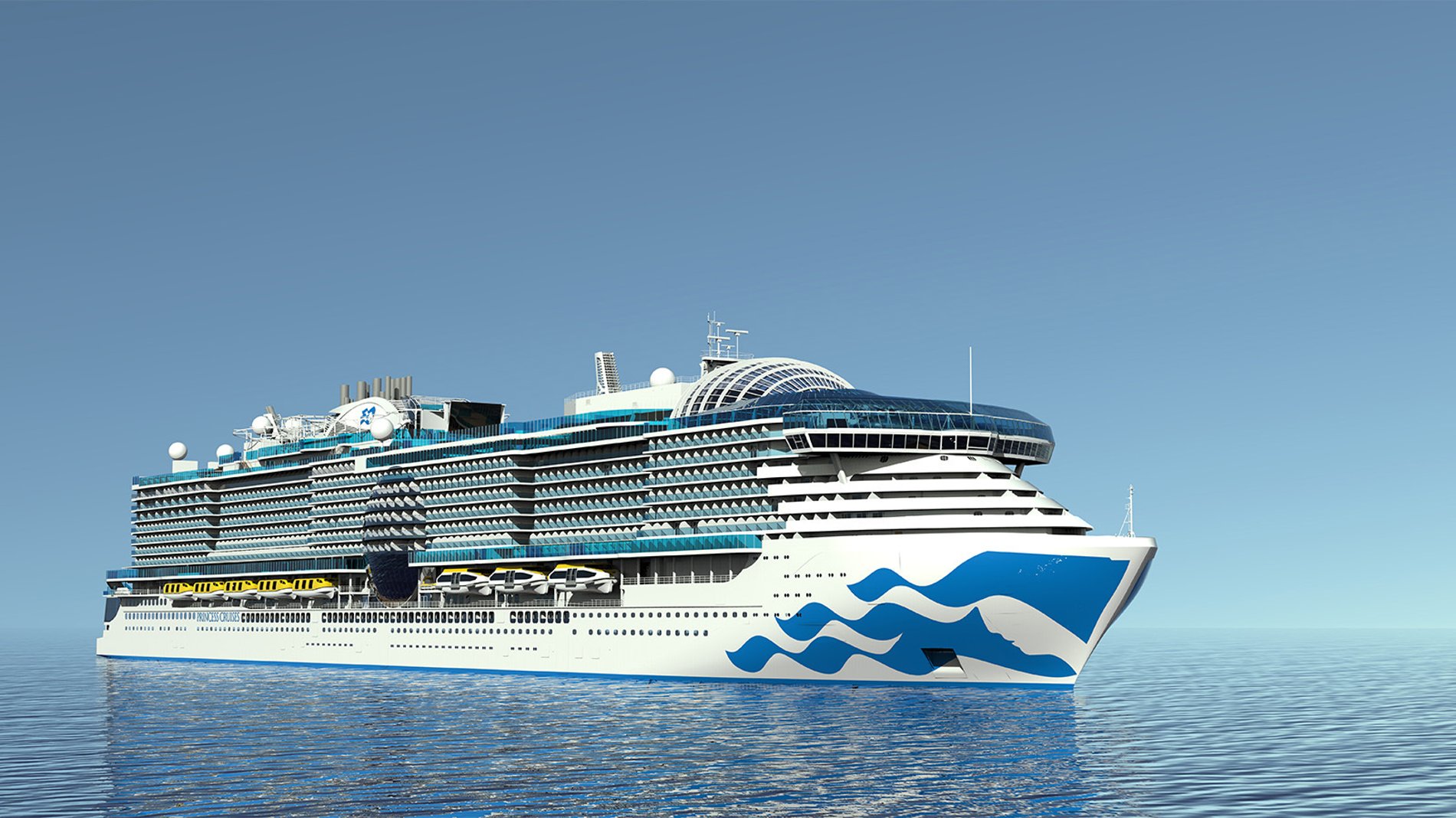 A first look at Princess Cruises brand-new ship, Sun Princess
Sun Princess is set to launch in 2024 and offers a fresh take on cruising with Princess, the ship is firmly set on the future, being the first LNG-powered vessel in the fleet.
Boasting the most balconies on a Princess Cruises ship, a 4,300 capacity and an eco-focussed power source of LNG, Sun Princess represents the future of cruising with Princess Cruises.
Elegance and innovation are rife throughout, with the central Piazza resembling the stunning squares dotted across Europe and The Dome, a deck covering multiple levels, inspired by the terraces of Santorini.
What's more, your experience onboard Sun Princess is guaranteed to be unique if you opt for the new and exclusive Signature Collection or Reserve Collection, both of which grant you access to premium areas onboard.
Despite this ship's new status, she adds to Princess Cruises' extensive history, being the third ship to be honoured with the name Sun Princess. Any true Princess fans will remember the first Sun Princess ship, which sailed from 1974 to 1988 and the second ship sailing from 1995-2020.
Curious? Excited? We can't wait either. In the meantime – discover everything you need to know about the new ship.
New premium spaces onboard
Onboard Sun Princess, expect opulence at every level. After all, Princess Cruises is the cruise line that goes above and beyond to make you feel special.
For example, the Signature Collection is an exclusive collection of suites to Sun Princess which grants you special access to the signature restaurant, Signature lounge and the private signature sun deck within the Sanctuary.
And Sun Princess doesn't just feature one extra-special area, the new ship also debuts the Reserve Collection, which consists of premium location mini-suites and cabanas.
If that wasn't enough, Reserve Collection guests also can relax in a private restaurant as well as additional luxuries for you to discover.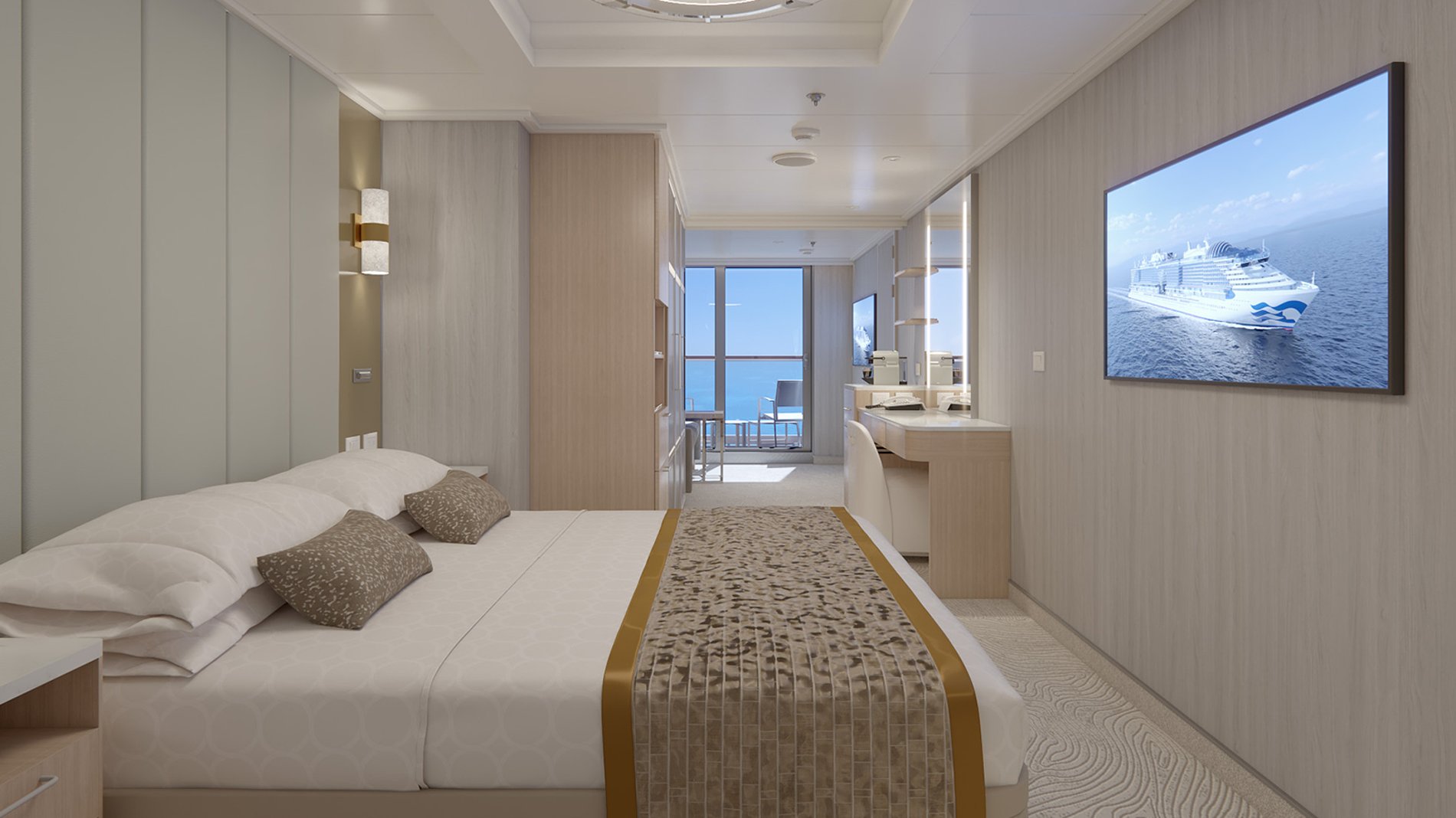 Re-imagined accommodation
If you're looking to treat yourself, opt for one of the Signature Collection Suites. The Signature Penthouse Suit with a balcony measuring 304 to 636 square feet and consists of more living space, a separate plush seating area with a sofa bed as well as the special area access mentioned previously.
Just picture it – slide back one of your two floor-to-ceiling glass doors and sink into your luxurious balcony furniture while taking in views of the Mediterranean. Go on, crack open a cold beverage from your complimentary mini-bar and relax.
It's safe to say you'll be well taken care of with complimentary laundry, professional cleaning services, dinner at a speciality restaurant, priority reservations for speciality restaurants, priority disembarkation at tender ports and more.
A few steps down, the Mini-Suite also offers space in abundance at 303 square feet with a separate sitting area with a sofa bed and coffee table. Sip on your complimentary glass of bubbly on embarkation day and explore your two flat-panel televisions and balcony with 2-4 chairs, a table and an ottoman.
For a classic cruising experience, opt for the Deluxe Balcony cabin at 235 square metres, where you can still enjoy front-row seats for stunning scenery.
Cruisers on a budget will love the Interior stateroom on offer, which retains the style of the most luxurious suite offerings onboard Sun Princess.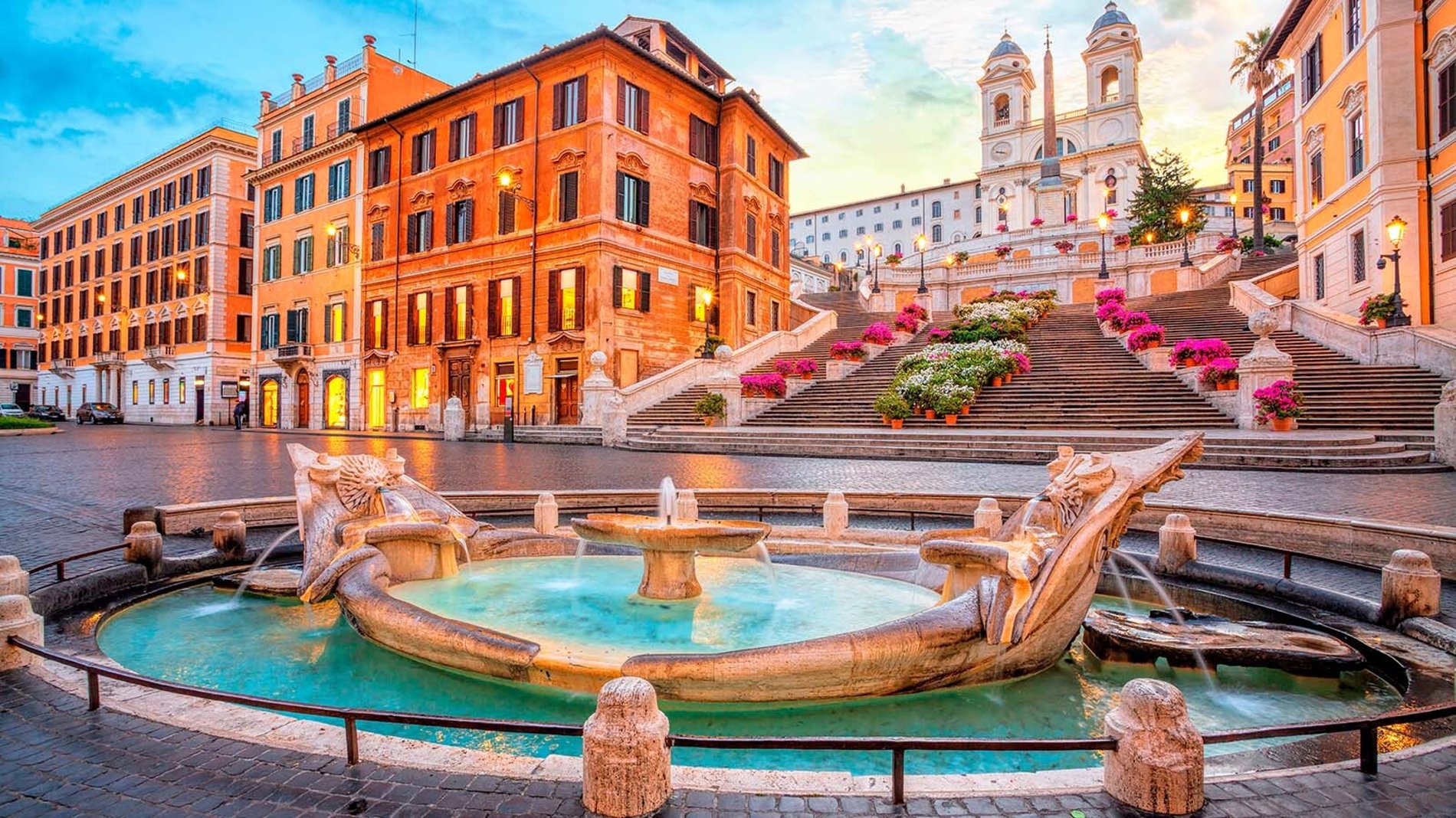 Mediterranean inaugural season
A 10-night 'Grand Mediterranean' voyage is Sun Princess' inaugural voyage on 8 February 2024, with the line releasing the rest of the mega-ships inaugural season in the Mediterranean through to September 2024.
Itineraries include 10 nights visiting the Western and Eastern Mediterranean as well as a collection of seven-night sailings departing from Athens, Barcelona or Rome.
There is also the option to combine a 10-night cruise for a 14-night or 21-night voyage.
The ship will also be in Southampton on both 22 and 23 September, making it easier than ever to embark on Sun Princess.
For example, the Grand Mediterranean itinerary certainly lives up to the name, spanning nine nights as a roundtrip from Rome and visiting the likes of Naples, Corfu and Mykonos.
The Grand European Explorer is also a standout itinerary, visiting an impressive 10 ports of call across 16 nights. Wander the side streets of Seville and admire the beauty of Capri and the history of Pompeii – the options on this cruise are endless.
What makes these itineraries even better (if that's possible) is that you can call Sun Princess your home away from home.
Luckily for you, you can book your coveted spot onboard Sun Princess starting on 14 December and have something special to look forward to.