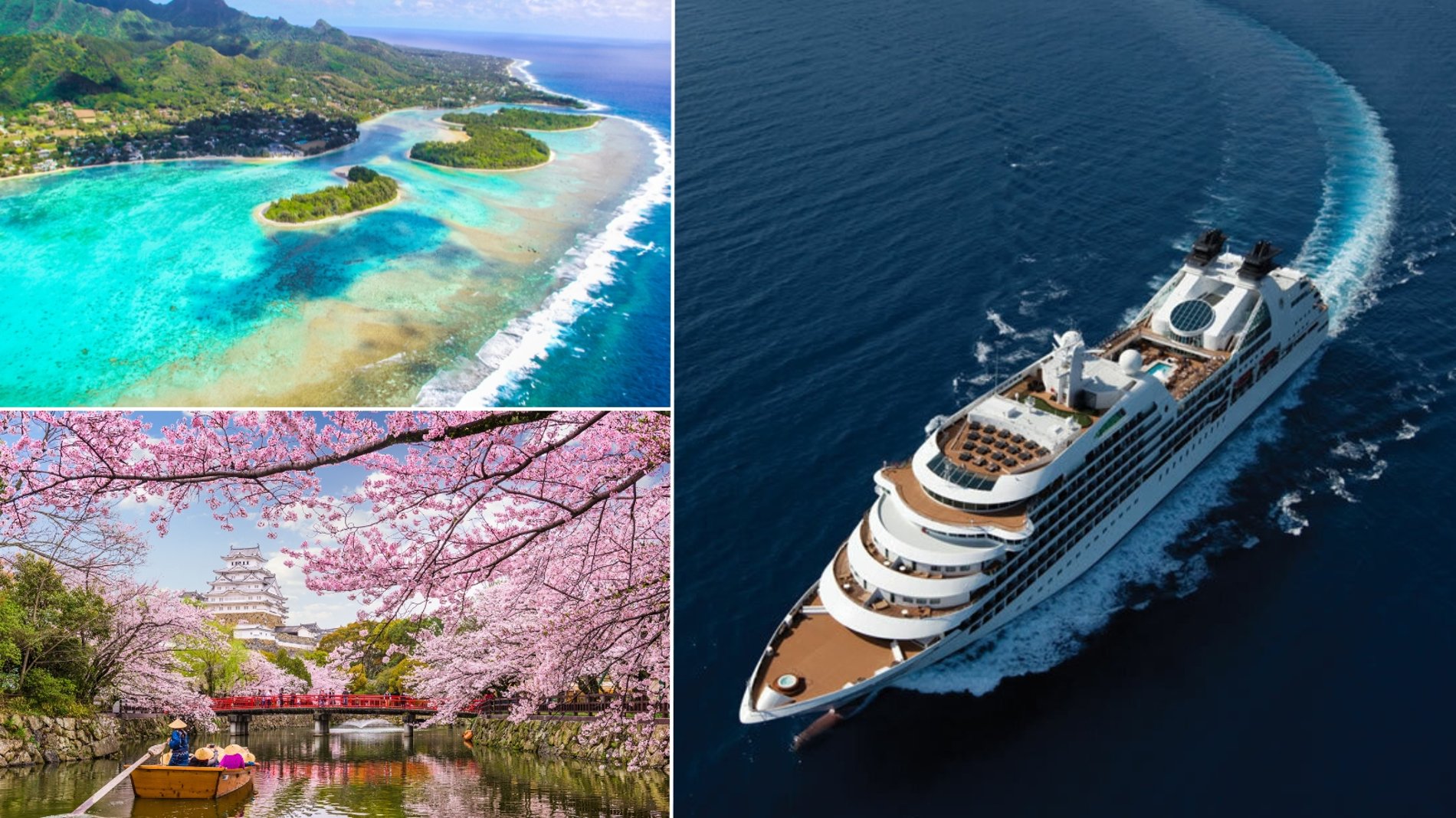 Explore countless exotic destinations onboard the intimate Seabourn Quest
Seabourn Quest is the epitome of intimate cruising and the perfect boutique hotel at sea to explore some of the world's most exotic locations
Looking to explore further afield onboard a gorgeous cruise ship that prioritises space, innovation and top-notch service? Then look no further than an exotic itinerary onboard Seabourn Quest with Seabourn.
And by exotic we mean itineraries that delve into the beauty of the Panama Canal, Australia, New Zealand and South Pacific as well as Asia and Japan – think cruises that you can write home about.
But home will be far from your mind when your onboard Seabourn Quest, as you embrace the all-inclusive difference onboard, giving you access to all dining venues, an open bar throughout the ship, complimentary Wi-Fi packages and more.
Does this sound like your dream holiday? Ours too. Read on to find out more…
Marvel at the Panama Canal
It's on every avid-cruisers bucket list, the Panama Canal is renowned for being an engineering marvel.
So why not experience the incredible sights and story on an 18-night voyage departing November 9, 2024, from Miami, which will transit these twisting waterways and mighty locks through Panama Canal?
And that's not all, beyond the canal you can discover vibrant cultures in colourful colonial towns and the man-made wonder of earth and water, carved through a labyrinth of jungle wilderness that offers sanctuary to capuchin monkeys, toucans and other exotic wildlife before arriving in California.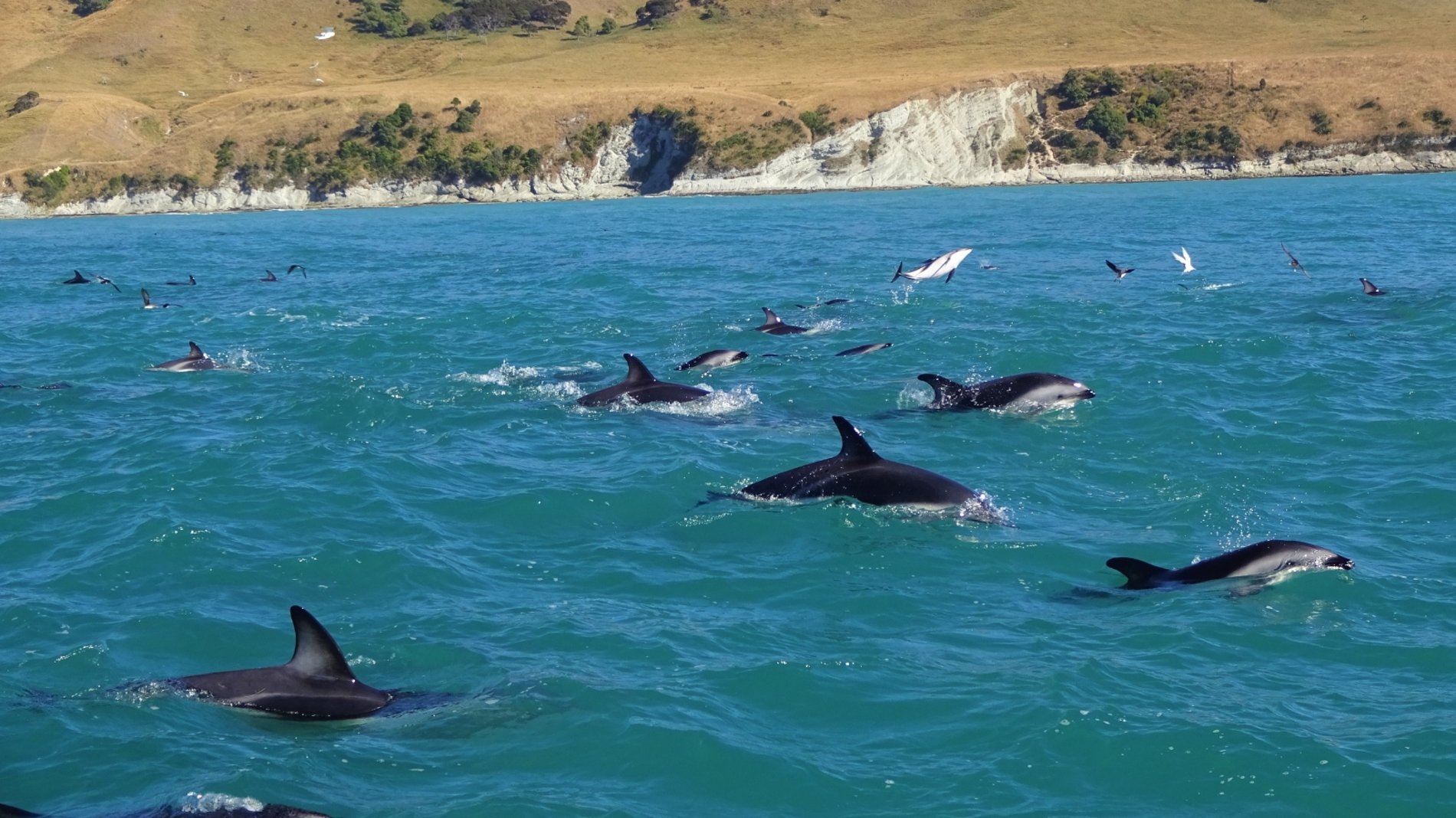 Explore The South Pacific, Australia & New Zealand
Seabourn Quest is the ship to sail onboard for an adventure this far from home – with five unique sailings spanning from 14 to 32 days.
Let's start with an incredible Hawaii and Pacific discovery voyage which visits three Hawaiian ports before heading to the idyllic islands of French Polynesia, the remote Cook Island and Tonga, ending in Auckland on December 30.
The Australasia season will start with style with a 14-night New Zealand & Australia voyage. Featuring the perfect blend of larger marquee cities such as Melbourne and Christchurch and unique ports that only smaller ships can access such as Kaikoura.
And Kaikoura is certainly a highlight as it is known globally for the prolific marine life in its waters – with everything from whales to dolphins to seals.
Or if you fancy one of the other 14-17 night itineraries, they include some pretty amazing ports of call. For example, Oban (Half Moon Bay) is a pristine piece of primaeval New Zealand located beneath the South Island and just about the last inhabited place before Antarctica.
Also well worth mentioning is Phillip Island (Australia) is another marquee animal lover destination where you can wave hello to the likes of kangaroos and fur seals as well as watch the sunset 'penguin march'.
Don't miss a romantic Valentine's Day sailing on February 14, 2025, where Seabourn Quest will depart from Sydney to Bali on a 16-night Australia's Queensland & Indonesia itinerary which features an overnight stay in Darwin, an opportunity to experience the Great Barrier Reef and call into Komodo Island – where you can keep an eye out of its famous giant 'dragons'.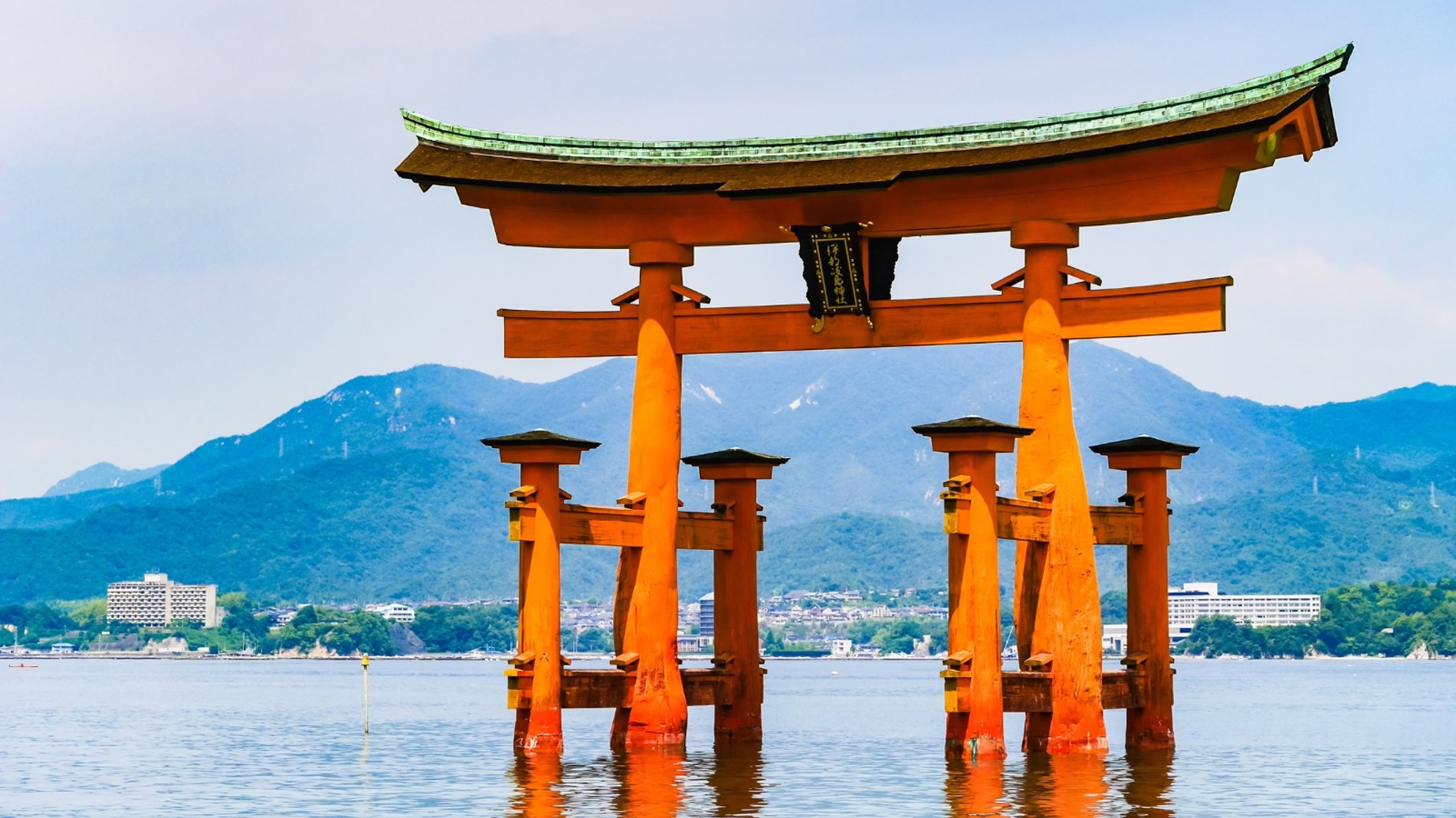 A tropical dream: Indonesia, Japan and beyond
If you're looking to soak up relaxing beach and jungle vistas, all while enjoying the warm, hospitable cultures and rich history of Indonesia and the Philippines – then these two-week explorations are perfect for you.
Setting sail on March 2, 2025, the itinerary also includes an overnight stay in the capital of the Philippines, Manila.
Take the stunning 14-night 'Japan's Crafts & Cherry Blossoms' itinerary for example. Departing from Yokohama on March 30 you'll begin with an overnighter in Hiroshima where you will therefore have plenty of time to explore two UNESCO World Heritage sites – including the Itsukushima Jinja and its famously photographic red torii gate.
Seabourn has crafted this itinerary to enable you to enjoy the very best of Japan, seen by your arrival in Hakodate in conjunction with the cherry blossoms and other stunning spring flowers. Our top tip is for you to take a gondola ride to the top of Mount Hakodate to take in the glorious city vistas and enjoy a sample of Hokkaido's extraordinary natural beauty.
For greater exploration as well as opportunities for pre- and post-cruise extensions, opt for one of the five two-week Asia sailings, all culminating in a 20-night 'Pacific Passage: Golden Week to Glacier Bay' itinerary departing April 27, 2025, where you can take part in the festivities of Golden Week in Japan and enjoy a day at Glacier Bay National Park in Alaska.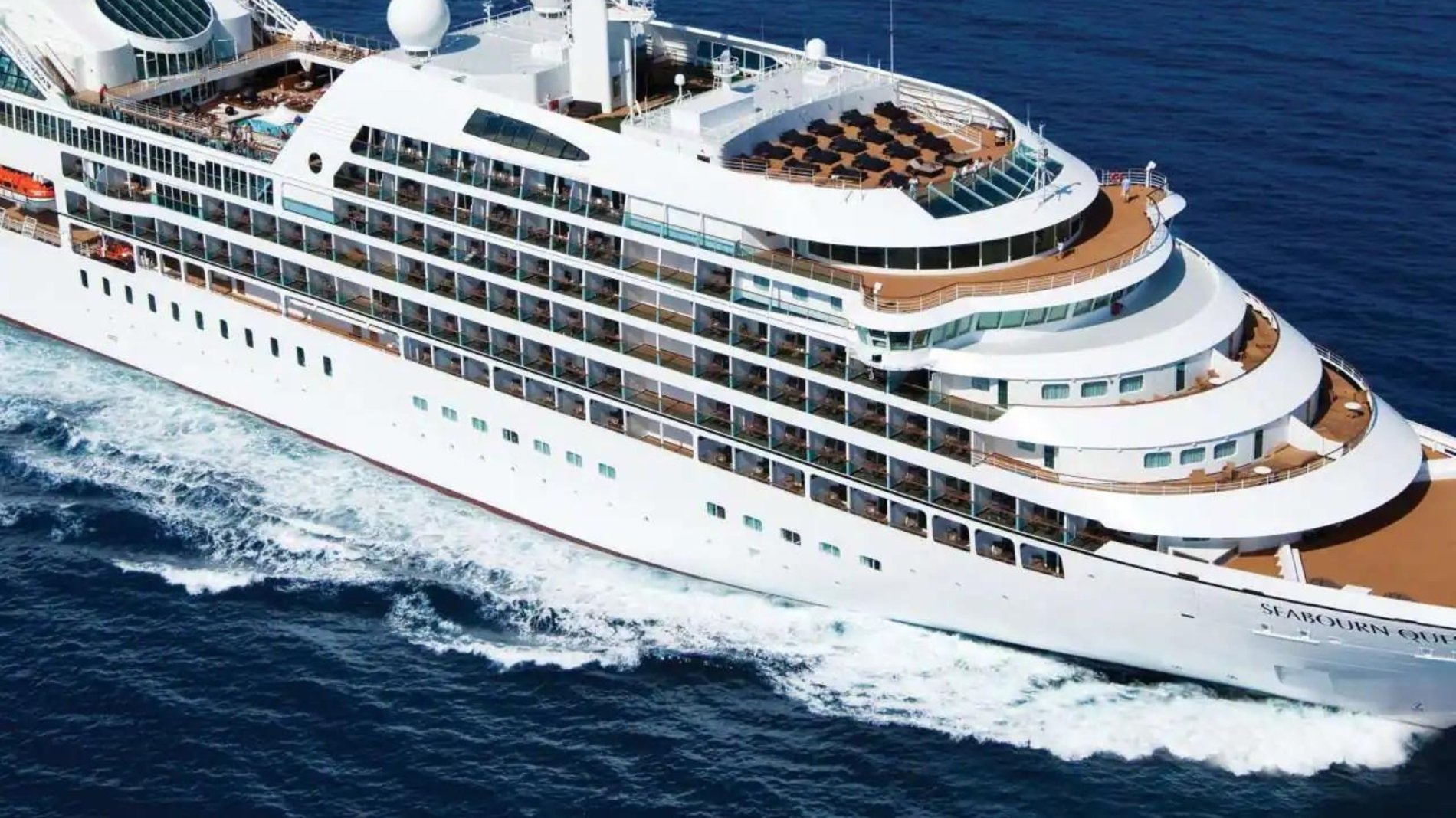 Why Seabourn Quest?
Seabourn Quest is a ship made for luxurious comfort. From the all-suite accommodation – with nearly 90% featuring private balconies – to the service – with a multi-purpose concierge lounge at the heart of the ship called 'Seabourn Square' with a dedicated concierge team, speciality coffee bar and library.
Dining is another highlight of the ship, with venues for all tastes and no cover charges – that's the all-inclusive difference.
So, whether you fancy eating in The Restaurant which is spacious, modern and airy, or The Grill by Thomas Keller which features the award-winning cuisine of a world-class Michelin-star chef you can have your pick.
For more casual eats, head towards the Colonnade, with regional specialities showcased at Earth & Ocean at the Patio Bar. Plus of course, you can indulge in the luxury of being served course by course in the privacy of your their suite.
What stands out about Seabourn Quest is the all-inclusive difference. No more worrying about hidden charges with Seabourn as all dining venues, gracious service, complimentary welcome champagne, your in-suite bar, open bar throughout the ship, wine at lunch and dinner as well as complimentary Wi-Fi packages with unlimited minutes are included – result.
Tempted? For more information visit www.seabourn.co.uk or call up on 0344 338 8615.
Follow us on social media