Chasing the midnight sun on an Arctic voyage
From ruffled coastlines to husky trekking, chasing the midnight sun on an arctic-bound voyage proves to be equal parts action-packed and cosseting, says Sarah Freeman
Sailing right from our home shores to Norway's remote northern reaches, Viking's 15-day 'Into the Midnight Sun' voyage is a match made in heaven for sun and soft-adventure seekers.
Especially when your home-from-home is the 930-guest Viking Mars, a super-stylish ship that made her maiden voyage last May.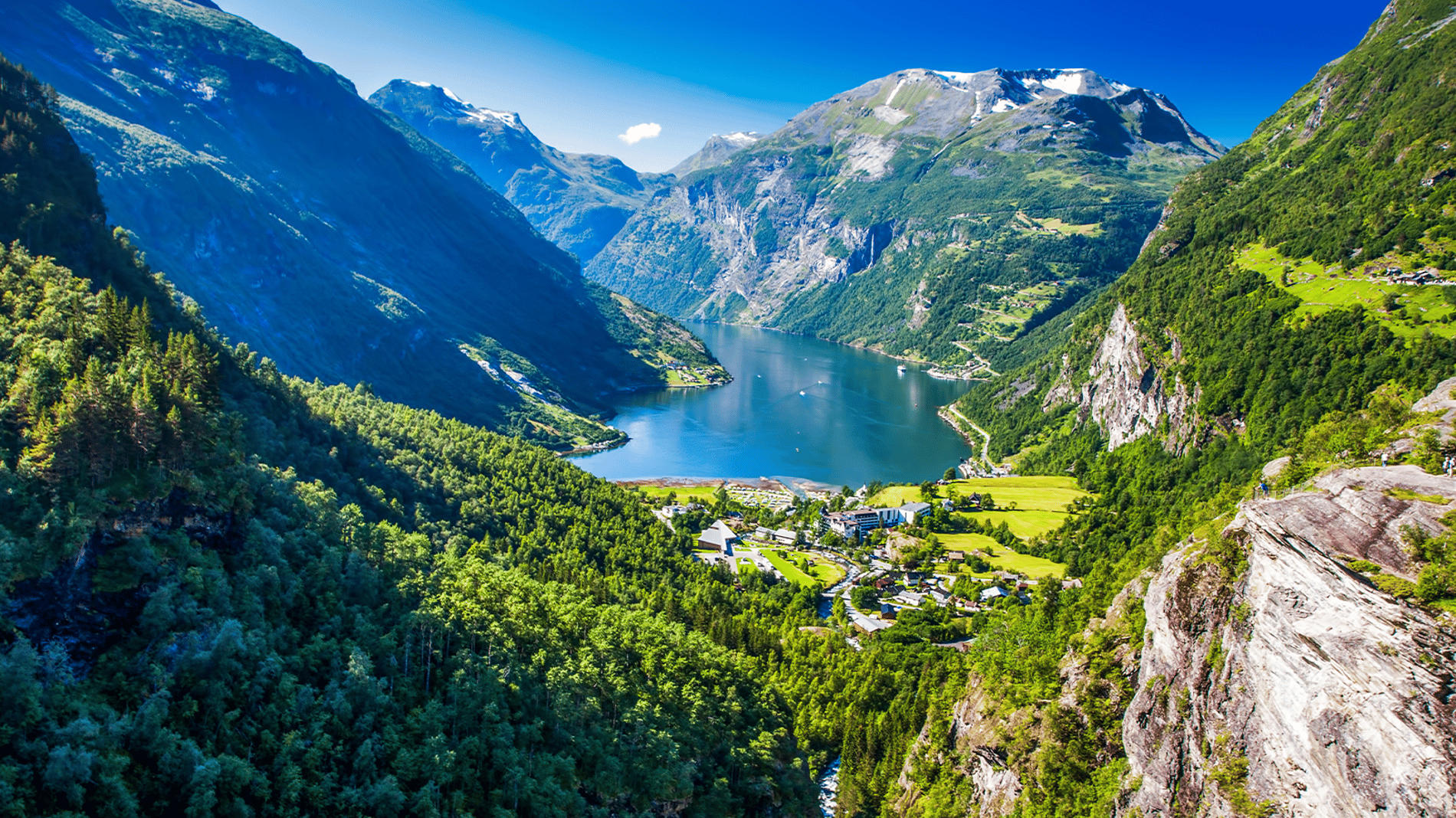 Highlands and Islands
Leaving London's maritime-steeped Greenwich and Edinburgh's Georgian streets behind, the Viking Mars charts a course for the wonderfully wild Scottish islands – home of dramatic seascapes, whisky tastings and brilliant birdlife.
Here, I enjoy a windswept beach stroll with the Shetland Isles' famous miniature ponies, then revisit Orkney's prehistoric past at a Bronze Age ceremonial circle.
With complimentary shore excursions of this quality – and there is one included for every port on this destination-immersive itinerary – there's little chance for boredom to set in.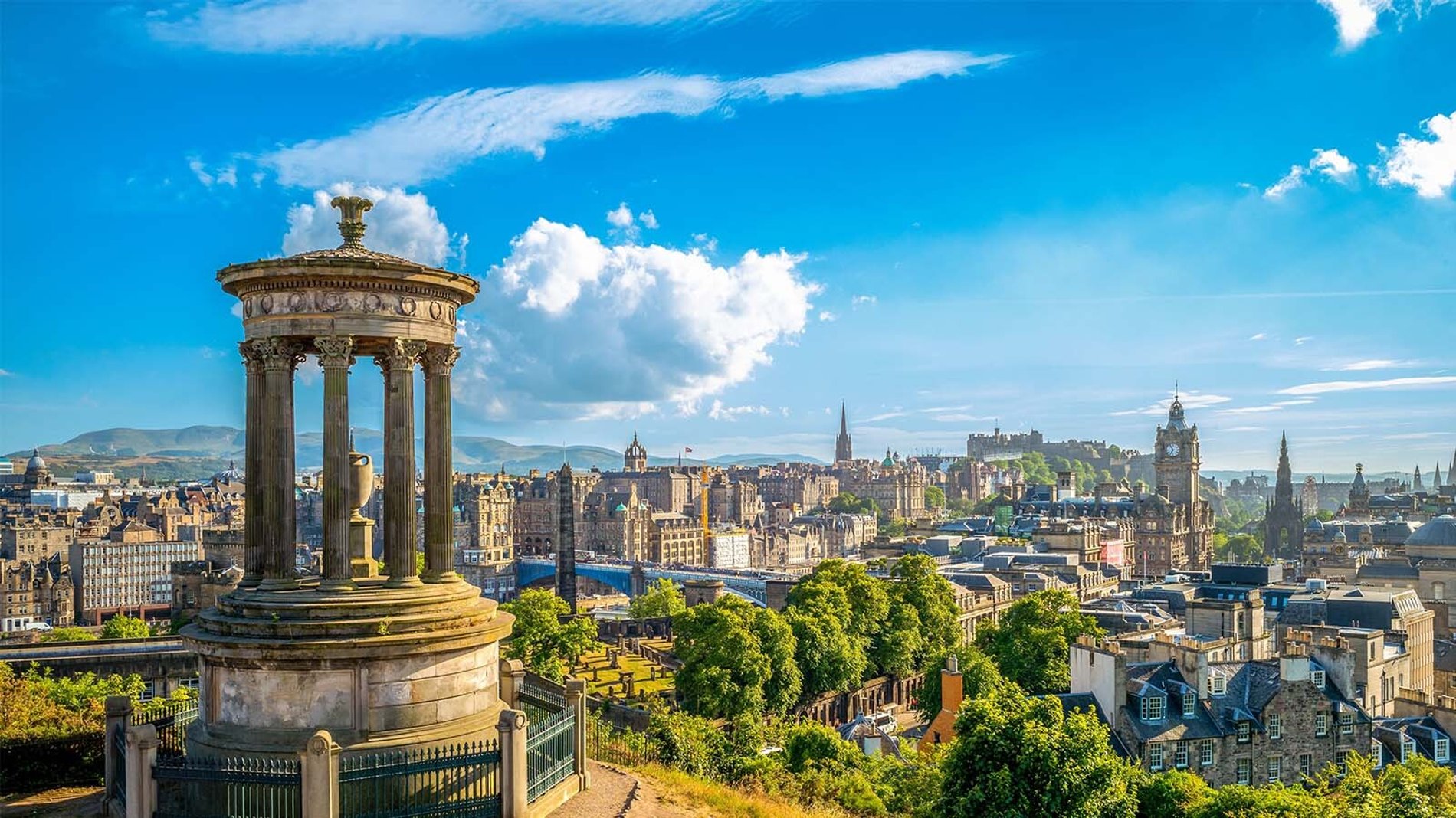 Arctic Adventures
Heading ever northward, we cross the Arctic Circle on day eight of our itinerary, docking the following morning in Tromsø.
Laying claim to the world's northernmost botanical garden, this Norwegian 'City of Explorers' is also the springboard for outdoor adventures, and one I'm especially looking forward to is Viking's optional husky-trekking excursion.
It doesn't disappoint, and I spend a blissful two hours being walked through sun-dappled berry forests by my new four-legged friend, to whom I'm tethered at the waist with a shock-absorbing leash.
Continuing our pursuit of the midnight sun, we call next at Lofoten in Norway's extreme northwest. A ruggedly beautiful archipelago of seven islands, it's a vision of silver-sand beaches, granite peaks and quaint fishermen's cabins, perched on stilts and painted fire-engine red.
Visited by orcas and porpoises, this wildlife-rich region is also a domain of the white-tailed sea eagle, and I witness these remarkable raptors' aerial mastery on a heart-thumping inflatable boat ride (grateful all the while for my wind and waterproof Viking onesie).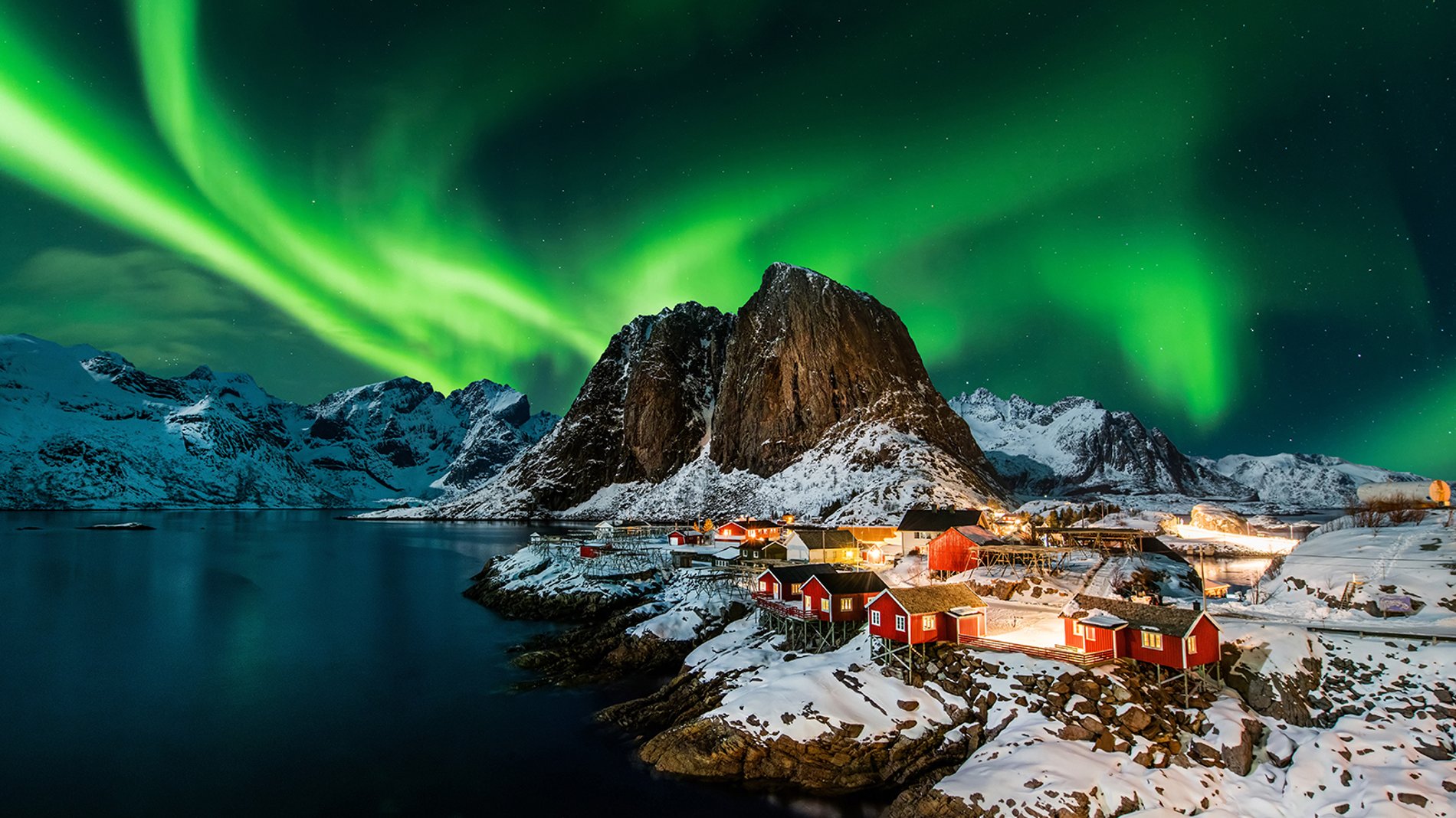 Creature Comforts
All that friluftsliv – the Norwegian philosophy of living outdoors whatever the weather – definitely burns the calories, so I feel fully entitled to explore all the culinary treats that the Viking Mars can provide.
With eight dining options at no extra charge, including buffet-style World Café and Italian Manfredi's (one of three alternative restaurants), guests are certainly kept well fed and watered.
But my favourite daily indulgence has to be afternoon tea in the glass-roofed Wintergarden, where scones and cucumber sandwiches are stacked high on tiered cake stands with a side order of gentle cello music.
The Wintergarden's airy ambience extends to the ship's multipurpose atrium (with its own Viking Heritage Museum), as well as the all-veranda staterooms, which really go that extra nautical mile (think heated floors, leather-wrapped door handles and cosy cashmere blankets).
The best feature of all, though, is the floor-to-ceiling windows that perfectly frame an ever-changing view of glassy fjords, idyllic fishing villages and craggy mountaintops.
Scani Spa Rituals
As a self-confessed spa junkie, I'm curious to find out how the facilities aboard the Viking Mars measure up to a five-star hotel.
Extremely well is the answer, thanks to a thalassotherapy pool, sauna, steam room, plunge pool, beauty salon and barbershop.
Ready to be pampered from head to toe, I sign up for an 80-minute hydrating hair ritual, followed by the spa's signature Nordic bathing experience – a two-hour treatment that involves flitting between the ship's Snow Grotto (the first of its kind at sea) and scented steam room, where I'm gently 'whipped' with leafy birch twigs to stimulate my circulation.
Finally, as I flop into a heated ceramic lounger, the therapy concludes with a snooze-inducing massage.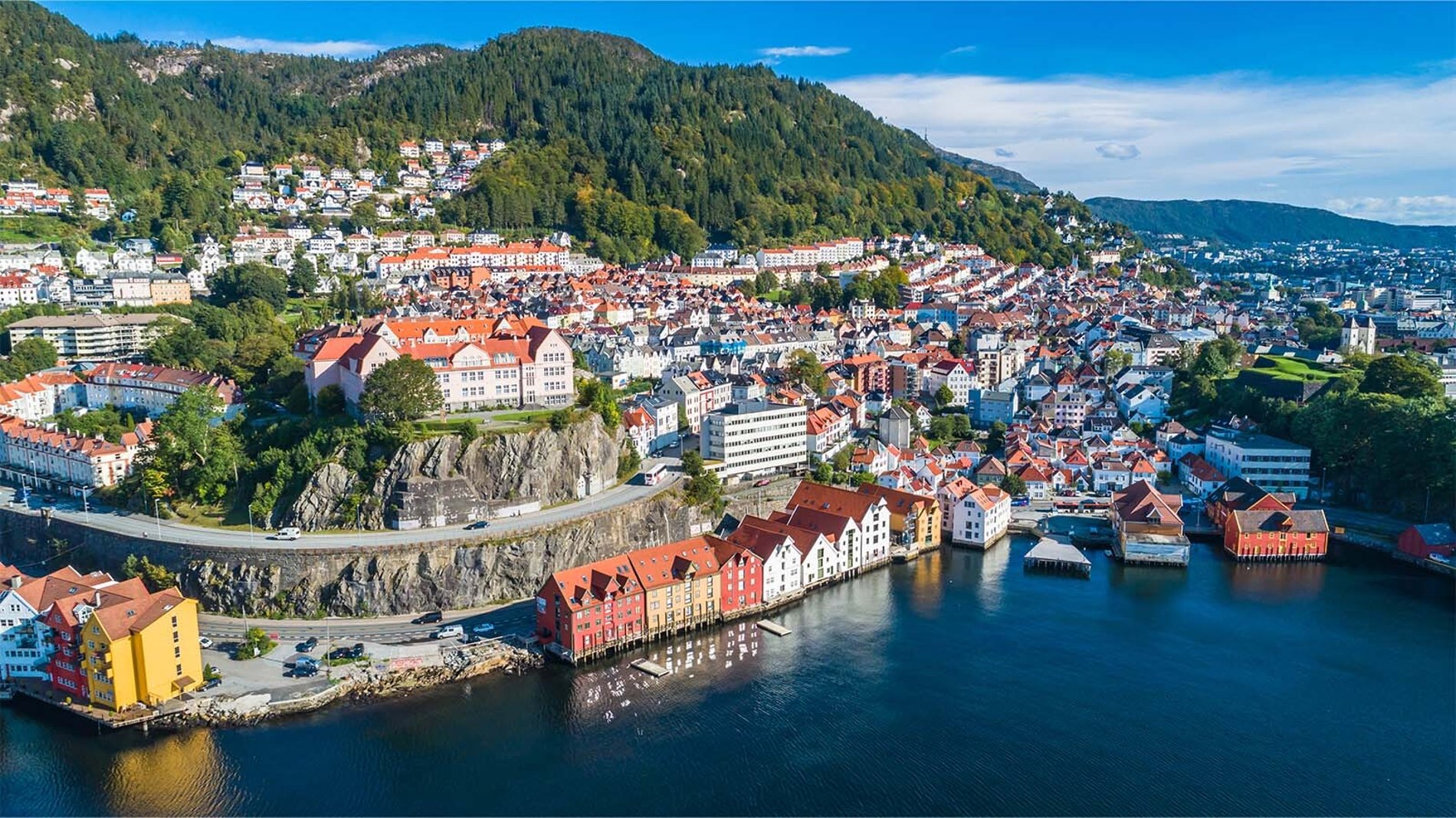 'Friluftsliv' and Fairytale Fjords
As our voyage navigates Norway's western reaches, I find further opportunities to indulge my new passion for friluftsliv.
On a three-hour guided hike, using specialised poles designed to give a full-body workout, our small group huffs and puffs past turf-roofed farms and fruit-laden orchards before staring down into the emerald waters of UNESCO-protected Geirangerfjord – a memorably beautiful sight.
Wedged between two of Norway's largest fjords on the country's southwestern coast is another UNESCO treasure and our final port of call: Bergen. Steeped in Viking heritage, this former Hanseatic trading port can easily be explored by e-bike.
"The city has burned down 56 times," guide Arild Vestre remarks as our 10-strong group takes in sites including Bergen's bunkered concert hall and its very own urban mountain, the 320m Mt Fløyen.
Despite all those conflagrations, there is so much to see, and my personal highlight is wheeling and weaving through the warehouse district of Bryggen, whose traditional timber merchant houses perfectly sum up my Viking voyage: colourful, captivating and comforting.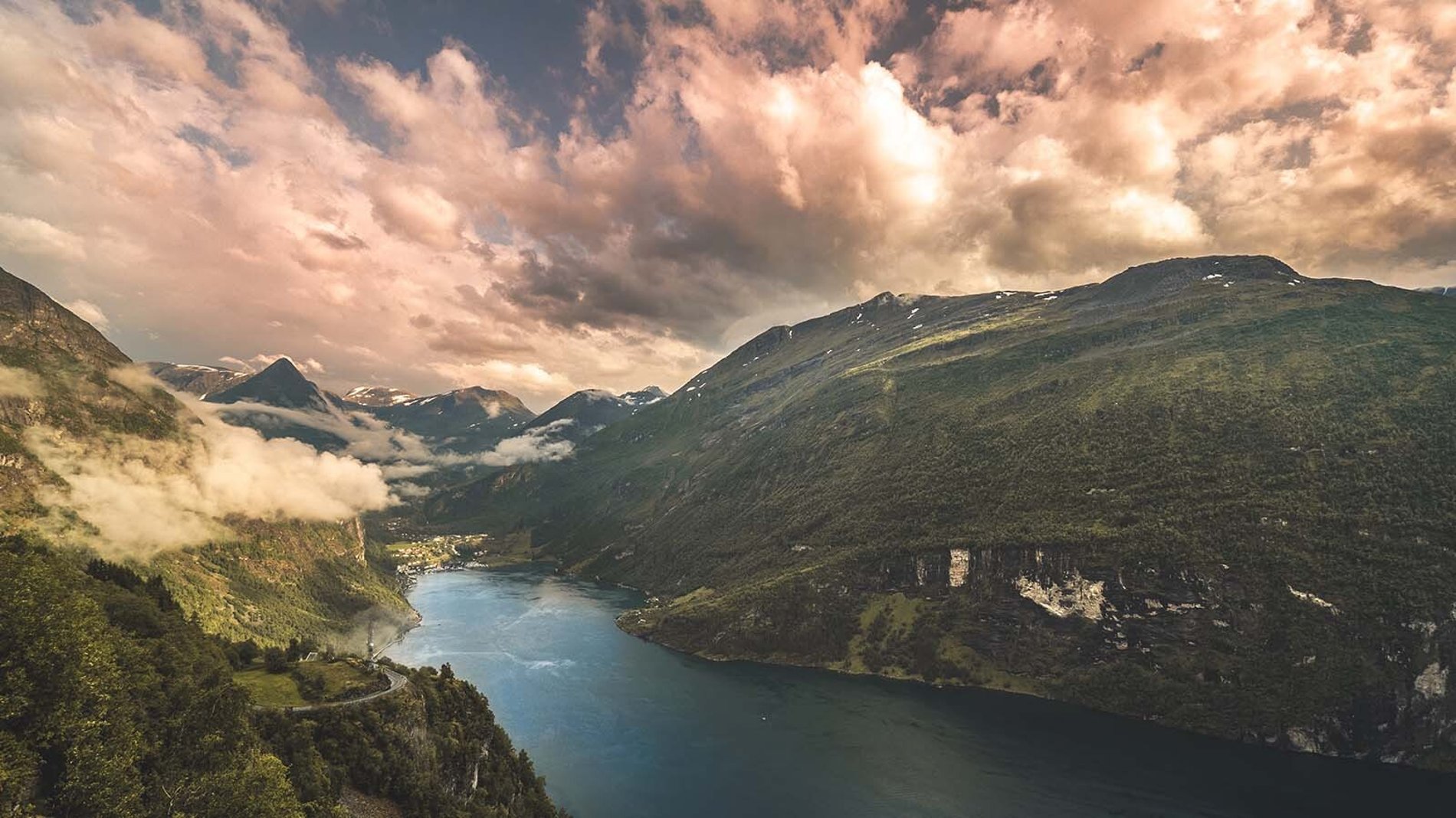 Get onboard
Viking's 15-day 'Into the Midnight Sun' journey starts from £5,690pp, including return economy flights from selected UK airports and all onboard meals with wine, beer and soft drinks, as well as an included excursion in almost each port of call. 2024 and 2025 departures available.
Book online here.
Follow us on social media