Search for your ideal Cruise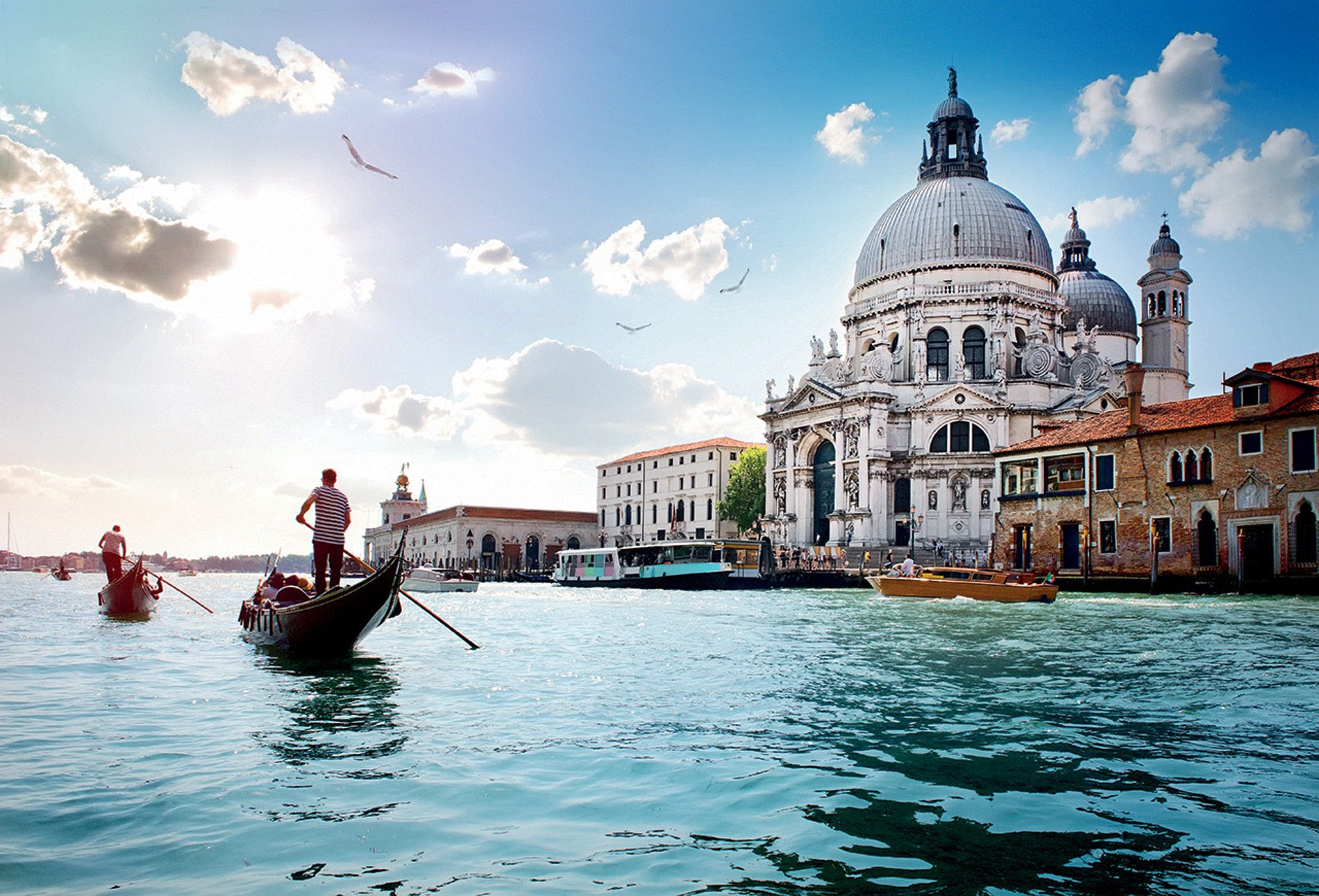 The Best Mediterranean Cruises For 2020
The time-honoured holiday havens of France, Italy and Spain draw cruisers back year after year, but, the glittering waters of the Med offer hidden gems
There's no cruise destination quite like the Mediterranean. No other body of water in the world touches so many stunning, unique and easily accessible countries, where travellers can explore ancient Greek ruins one day and discover a perfect indigo Montenegrin bay the next.
On the Med's western shores are the time-honoured holiday hotspots of Spain, France and Italy, while to the east lie enticingly enigmatic lands such as Croatia and Turkey.
From the eternal glamour of the Riviera to emerging Balkan destinations such as Kotor and Peljesac, the lure of this sun-kissed corner of the world is stronger than ever. And with so many exhilarating ports fringing a million square miles of sea, there's no better way to explore it than by cruise.
Almost every line offers a variation on this timeless trip, but here are some of our favourite Mediterranean cruises this 2020…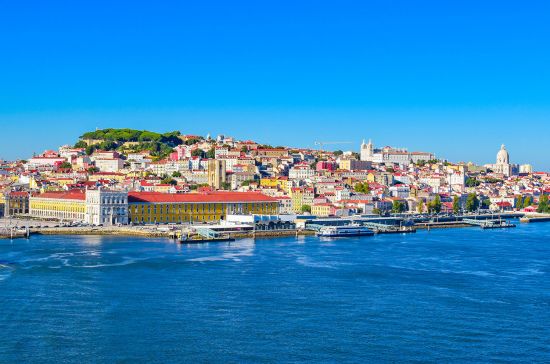 Western Med
Best for…
Foodies • Fashion fans • Culture vultures Bucket-list sights • Ritzy ports • Sophisticated cities
Spain
The Mediterranean coastline of Spain spans almost 1,000 miles, from Andalusia in the south to Barcelona and the Costa Brava in the north.
Bordering Portugal and a stone's throw from Gibraltar, Andalusia is a dream for foodies and history buffs alike. Its ancient port of Cadiz is a dazzling mix of Arabic forts and imposing cathedrals, and in the bars and restaurants of its Old Town you can feast on bluefin tuna and fresh oysters.
Cadiz is also the gateway to inland Seville, the intoxicating city where impromptu flamenco dances pop up in the shadow of a gigantic gothic cathedral. Elsewhere in Andalusia you'll find Malaga – birthplace of Picasso and gateway to the golden sands of the Costa del Sol – and Granada, a city of Moorish palaces in the foothills of the Sierra Nevada mountains.
Further north up the sun-baked coastline lies Spain's third-largest city, Valencia, and those travelling in August may be lucky enough to catch the famous Tomatina tomato-throwing festival in nearby Buño.
Finally, you come to Barcelona, Spain's most cosmopolitan city, nestled between mountains and sea. Here you can visit Gaudi's Sagrada Familia cathedral, blow your budget on La Ramblas and soak up the sun on the buzzing main beach, with a local Estrella beer in hand.
Get on board
P&O Cruises 10-night 'Atlantic Coast Iberia' cruise aboard Aurora, round trip from Southampton via Cadiz, Malaga, Gibraltar and Lisbon, departing 9 December 2020, from £629, iglucruise.com
Cunard 12-night 'Atlantic Coast Adventure' cruise aboard Queen Victoria, round trip from Southampton via Cadiz, Valencia, Granada and Gibraltar, departing 16 November 2020, from £1,249, cunard.com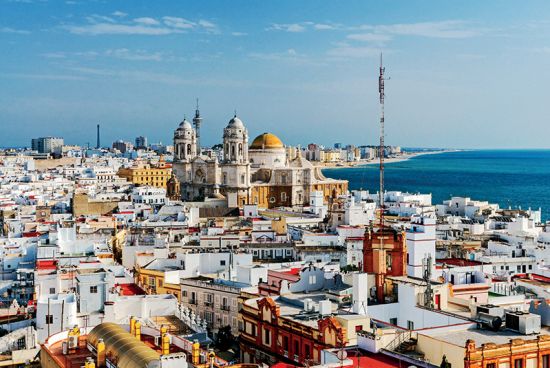 Balearic Islands
Each of Spain's Balearic Islands dances to its own unique beat, but they're all loved by holidaymakers for their sandy beaches, scenic coastlines, balmy temperatures and buzzing towns.
The three largest islands are famous the world over, and the biggest and best-loved is Mallorca. Cut from honey-hued stone, its capital, Palma, is home to an impressive gothic cathedral, and its palm-lined medieval streets are packed with tapas bars, museums and galleries. Mallorca has 200 beaches, and lazy days spent outside the city involve snorkelling in crystalline coves or enjoying scenic drives in the Tramuntana mountains.
While Mallorca is full of energy, Menorca sways to a more laid-back tune. The island is famous for cheese, gin and sobrassada sausage, but also for being a former British colony – and the ruins of sprawling La Mola fort are a must-see.
Like the other Balearics, it offers a backdrop of craggy landscapes and sparkling seas, with the entire island protected by UNESCO because of its precious flora and fauna. While it has two lively port cities – Mahon and Ciutadella – Menorca appeals to families and couples seeking a quiet getaway, its biggest pull being a remarkably undeveloped coastline of hidden beaches and winding paths.
Last but not least is the small island with a huge reputation. Drawing the young and the beautiful from around the world with its famous party scene, Ibiza has all the superclubs and ritzy restaurants you could want. But there's more to the White Isle than this. Cruisers should head to Ibiza Old Town, a stunning whitewashed citadel, while the north of the island has a distinctly bohemian vibe, with rural farmsteads and local flea markets.
Get on board
Star Clippers 7-night 'Balearic Islands & Corsica' cruise aboard Royal Clipper, from Malaga to Rome via Ibiza, Palma and Mahon, departing 16 May 2020, from £1,680, starclippers.co.uk
Hapag-Lloyd 9-night 'Hotspots in the Mediterranean' cruise aboard MS Europa 2, from Cannes to Mallorca via Portofino, Livorno, Mahon and Formentera, departing 31 July 2020, from £4,908, hl-cruises.com
Italy
Pasta, pizza, wine cheaper than water, gold-dipped cities and vertiginous pastel-painted villages – Italy is all about la dolce vita. For cruisers, the question is not whether to visit this incomparable country, but where.
A great place to start is the northern port of Genoa – gateway to the gelato- hued villages of the Cinque Terre, and to Portofino, a fishing village turned A-list hotspot of seafood restaurants and boutiques.
Further down the coast lies the port of Livorno, from where the Renaissance glories of Florence are within easy reach. Also in range for an excursion is beautiful and (slightly) less touristy Pisa, home to a certain leaning tower.
All roads – and most Mediterranean cruises – lead to Rome, and the Eternal City deserves every ounce of its reputation as a treasure trove for food and culture lovers. Here, ancient ruined temples rub shoulders with marble churches, and local trattorias serving perfect cacio e pepe peep out of side streets strung with washing lines.
Keep sailing south and you'll come to Naples, home of the miraculous ruins of Pompeii and Herculaneum (and the world's best pizza). And how better to end your day – or your cruise – than watching the sun go down while enjoying a glass of limoncello against a backdrop of the beautiful Amalfi coast?
Get on board
Royal Caribbean 12-night 'Mediterranean Venice' cruise aboard Jewel of the Seas, from Barcelona to Tarragona via Livorno, Naples and Venice, departing 29 September 2020, from £1,063, royalcaribbean.com
Crystal Cruises 7-night 'La Dolce Vita' cruise aboard Crystal Serenity, from Monte Carlo to Rome (Civitavecchia) via Portofino, Livorno and Sorrento, departing 16 August 2020, from £2,839, crystalcruises.co.uk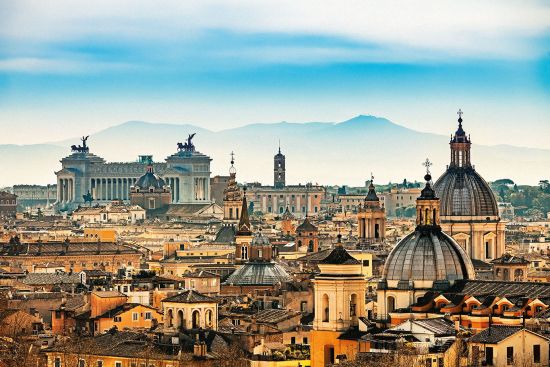 Sicily & Sardinia
Despite their proximity to the mainland, the Italian outposts of Sardinia and Sicily couldn't feel further away – and you get the feeling that's how they like it. These are the Mediterranean's largest islands by far, and their historic capitals, Cagliari and Palermo, are a fixture on many cruise itineraries, but each offers a very distinct experience.
Dominated by Mount Etna – Europe's largest active volcano – Sicily is an island of lush vegetation and postcard-worthy beaches. Its capital is a dizzying mix of shady side streets, crumbling palaces and spectacular food markets (don't miss the chance to try arancini rice balls, straight from the fryer).
Sardinia is the more glamorous of the pair, and famous for its natural beauty. Here, perfect pale apricot sands and sapphire lagoons are a dime a dozen, and this mountainous island is home
to an array of pastel-painted towns. In the south, vertiginous Cagliari is an ancient, lived-in city with a boutique-lined marina and streets buzzing with restaurants and bars.
In the northeast lies the famously beautiful (and expensive) Costa Smeralda, a 12-mile stretch of emerald waters and exclusive hotels. If your cruise ship docks here, you'll be stepping over superyachts to dine on the local malloreddus pasta in glitzy Porto Cervo. Trust us – it'll be worth every penny.
Get on board
MSC 7-night 'Mediterranean' cruise aboard MSC Fantasia, round trip from Palma de Mallorca via Genoa, Palermo and Cagliari, departing 10 June 2020, from £839, msccruises.co.uk
Silversea 10-night 'Rome to Barcelona' cruise aboard Silver Shadow, via Giardini Naxos and Trapani (Sicily), Cagliari and Olbia (Sardinia) departing 23 April 2020, from £5,400 including business-class flights, silversea.com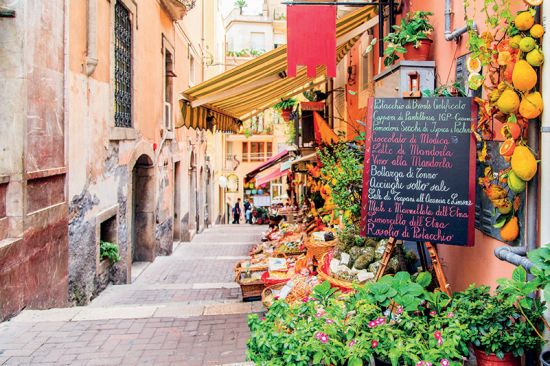 France
This country's Mediterranean coast was once dotted with sleepy fishing villages, but then Brigitte Bardot came along. And while God was creating woman on a St Tropez beach, a jetset summer playground also sprang into being – the sparkling Côte d'Azur.
This sun-kissed stretch of glamorous resorts and golden sands remains a magnet for wealthy visitors to this day. In the holiday hotspots of Nice, Cannes and the nearby principality of Monaco, the marinas are crowded with superyachts and the streets are packed with designer boutiques. But there's a more understated side to this glittering enclave, and just a short drive east lie the quieter ports of Menton and Villefranche-sur-Mer, home to delightful botanical gardens and traditional family-run restaurants.
As Sicily and Sardinia are to Italy, Corsica is to France. And this magical Mediterranean island with its unique mix of French and Italian influences is still surprisingly off the radar.
Go there, dropping anchor at the cosmopolitan port of Ajaccio, and you'll discover undisturbed snorkelling, blissful sunbathing and spectacular hiking, thanks to a coastline of beautiful sandy beaches (try Porto Vecchio) and a mountainous hinterland dotted with convents and monasteries. It's no wonder that painter Henri Matisse declared Corsica the place where his love affair with colour began.
Get on board
Oceania 10-night 'Magical Mediterranean' cruise aboard Riviera, from Rome to Monte Carlo via Barcelona, Marseille and St Tropez, departing 16 July 2020, from £2,639, oceaniacruises.com
Seabourn 14-night 'Mediterranean Sunsets' cruise aboard Seabourn Ovation, from Valletta to Barcelona via Bastia (Corsica), Toulon and St Tropez, departing 2 May 2020, from £4,999, seabourn.com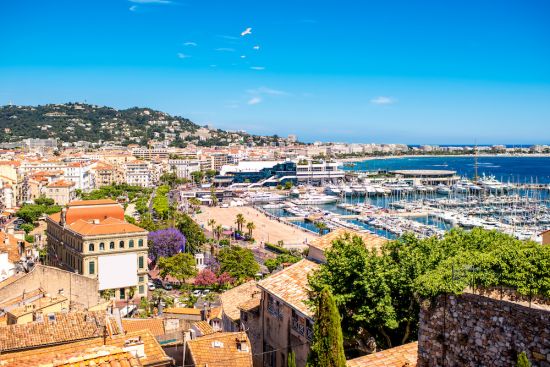 Eastern Mediterranean
Best for…
Adventure-seekers • Ancient ruins Unspoiled beauty and beaches Lower budgets • Families • Religious sites
Croatia
If you're seeking sapphire waters, white sands and terracotta towns with panoramic views, then Croatia is the destination for you. Sandwiched between the Balkans and central Europe, this country has been fought over by Ottomans, Venetians, Greeks and Romans, and most have left their mark in the form of temples, amphitheatres and palaces.
In more recent times, all that history and beauty – not to mention a starring role in Game of Thrones – have made Croatia a hugely popular destination, drawing travellers to explore natural wonders like the Dinaric mountains, and to soak up the sun in the famous port cities of the Dalmatian coast (head to Split and Dubrovnik for UNESCO- listed Old Towns, and stop in Hvar for tavernas and vibrant nightlife).
The Dalmatia region is also famous for its olive oil and wine, and oenophiles should head to Peljesac to sample vintages that are famously aged under the sea for 700 days. And with more than 1,000 offshore islands in the sparkling Adriatic, it's a no-brainer to explore Croatia via cruise ship.
Get on board
Marella 7-night 'Adriatic Affair' cruise aboard Marella Celebration, round trip from Dubrovnik via Hvar, Rijeka and Sibenik, departing 8 October 2020, from £983 including flights, tui.co.uk
Unforgettable Croatia 7-night 'Signature Opatija to Dubrovnik' cruise aboard MV Memories, via Zadar, Split and Hvar, departing 4 July 2020, from £1,895 including flights, unforgettablecroatia.co.uk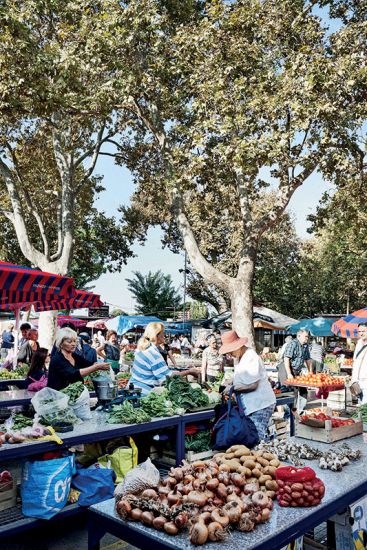 Greece
Indigo waters, sun-bleached islands dotted with ancient ruins, warm air scented with fresh oregano, friendly family-run tavernas – what's not to love? Spread over the sparkling Aegean and Ionian seas, this ancient country of more than 6,000 islands is many cruisers' favourite destination on earth.
Each island has its own identity. Some, like Santorini and Mykonos, are scattered with the classic whitewashed villages of sugarcube houses, with green landscapes and white windmills, while others, such as Lefkada and Zakynthos, offer some of the best beaches in the world. Thanks to a network of ferries, it couldn't be easier to island-hop, from the tourist hotspots of the spectacular Cyclades to the car-free, laid-back outcrops of the Saronics.
As for the nation's ancient capital, while the mighty 2,500-year-old Acropolis will always be its outstanding attraction, Athens is working hard to reinvent itself as a modern-day cultural hub, with quirky galleries and cocktail bars among the ancient ruins.
Once you've drunk your fill of history, creativity (and ouzo), the Attica Peninsula is just a short drive away. Here, among the Athenian jet-set, you can marvel at antiquities including the Temple of Poseidon at Sounion, or simply bask in the sunshine on its idyllic pine-fringed beaches.
Get on board
Celestyal 7-night 'Idyllic Aegean' cruise aboard Celestyal Crystal, round-trip from Athens (Piraeus) via Rhodes, Santorini and Mykonos, departing 4 July 2020, from £1,029, celestyalcruises.uk
Celebrity 10-night 'Italy & Best of Greek Islands' cruise aboard Celebrity Edge, round-trip from Rome (Civitavecchia) via Santorini, Athens and Mykonos, departing 18 September 2020, from £1,607, celebritycruises.co.uk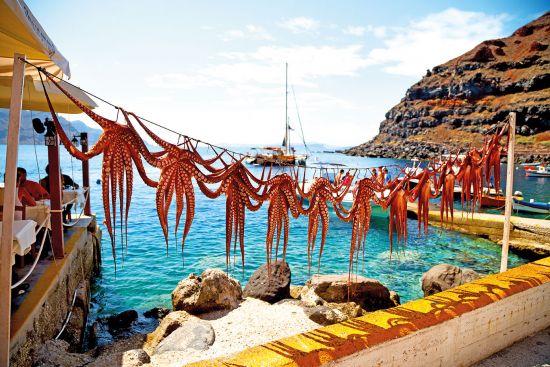 Malta
Hollywood epics Troy and Gladiator were filmed here, and it's easy to see why. Malta has a tumultuous history involving the Romans, Moors, French and British, and the result is a land of fortified cities, ancient temples and ornate palaces.
Visited by most major cruise lines, honey-hued capital Valletta is a walled citadel enclosing a maze of twisty lanes, domes and spires (don't miss the baroque St John's Cathedral, home to a Caravaggio masterpiece).
English is widely spoken here, and the occasional red telephone box is a reminder of the colonial past, but Malta's stunning landscape is nothing like home. Hidden coves hide peaceful white beaches, fragrant hilltops tumble down to limestone cliffs, and azure waters hide shipwrecks such as the destroyer HMS Maori, sunk in 1942 and now a popular dive site.
Get on board
P&O Cruises 7-night 'Mediterranean' cruise aboard Oceana, round trip from Valletta via Zadar, Venice and Hvar, departing 28 May 2020, from £849 including flights, pocruises.com
Silversea 11-night 'Barcelona to Athens' cruise aboard Silver Moon, via Sorrento, Valletta (overnight stay) and Santorini, departing 12 September 2020, from £4,950, silversea.com
Montenegro
Remember Croatia, just a few years ago, when it was a mysteriously beautiful Balkan land that few tourists ventured to discover? That's Montenegro today – a glittering hidden gem on the Adriatic and Eastern Med.
This tiny country is less than 190 miles from top to toe, but still it manages to pack in rugged postcard scenery, plenty of white sandy beaches, and a vibrant port town that welcomes cruise ships.
That town is Kotor, a cluster of terracotta rooftops in a beautiful bay, sheltered by towering cliffs. At its heart is the Old Town, a UNESCO World Heritage site straight out of a storybook, where you can wander the fortified city walls and stroll through a maze of medieval streets and squares, packed with churches, cafes and museums (don't miss the small but fascinating Maritime Museum).
Out in the Bay of Kotor, you'd be forgiven for thinking you were in Italy's Lake Como, with deep indigo waters and craggy islets including Our Lady of the Rocks, where a simple church
is packed with dazzling baroque art treasures. Add stunning scenery, friendly locals and brilliant value for money, and it's clear that Montenegro won't stay off the radar for much longer. Go now and beat the crowds.
Get on board
MSC 7-night 'Mediterranean' cruise aboard MSC Musica, round trip from Athens (Piraeus) via Corfu, Kotor and Santorini, departing 24 September 2020, from £899 msccruises.co.uk
Holland America Line 12-night 'Greek Odyssey' cruise aboard Nieuw Amsterdam, from Rome (Civitavecchia) to Venice via Kusadasi, Athens (Piraeus) and Kotor, departing 26 August 2020, from £1,849 hollandamerica.com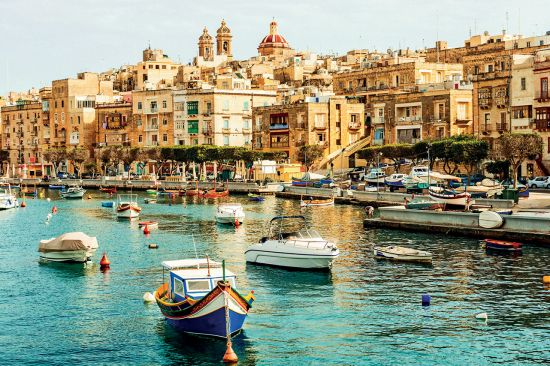 Turkey
Straddling Asia and Europe, Turkey is an entrancing mix of cultures, with bustling cities, Ottoman palaces, ancient Greek ruins and chic resort towns. Its biggest draw is Istanbul, the historic gateway between East and West, and now a colourful blur of bazaars, ornate mosques, and trendy modern hangouts (there's even a branch of Soho House).
Further south lie the famous coastal resorts, including Kusadasi – handy for excursions to the Greek ruins of Ephesus – and glitzy Bodrum, the heart of the Turkish Riviera. Just a stone's throw from the Dodecanese islands on the Aegean coast, this fashionable port town boasts a huge Crusader castle, a famous Underwater Archaeology Museum, and Greek-style whitewashed houses overlooking a glittering marina.
Get on board
Norwegian Cruise Line 10-night 'Greece & Turkey' cruise aboard Norwegian Star, round trip from Athens (Piraeus) via Bodrum, Kusadasi and Istanbul, departing 8 November 2020, from £1,319, ncl.com
Azamara 14-night 'Black Sea Voyage' aboard Azamara Journey, round trip from Athens (Piraeus) via Kusadasi, Istanbul and Kepez, departing 18 July 2020, from £5,343, azamara.co.uk