Cruises
Discover all about cruises, cruise lines, cruise ships and what they offer for 21st century holidaymakers
Cruises offer adventurous holidaymakers one-of-a-kind seafaring experiences to some of the most fascinating and remote places on earth. Cruise ships have been operating on the world's oceans for many years, with lines such as P&O Cruises tracing back to as early as 1822. Cruising holidays were historically reserved for the elite; exclusive affairs catering only for a rich, upper-class clientele.
The cruising industry has transformed monumentally since the 20th century, opening up to travellers from all walks of life. Cruising is immensely popular, and Cruise Market Watch estimates that today the industry welcomes approximately 26 million passengers annually. The world of cruising has something for everyone, whether your dream holiday is lounging in the sun on pristine beaches or trekking up to the snowy peaks of towering mountaintops.
Cruise lines
Contemporary cruisers can choose from a wide offering of oceangoing and river-based cruise lines, each with their own unique cruising style and diverse array of immersive itineraries, onboard facilities and inclusive perks. There are more than 50 oceangoing and roughly 27 river cruise lines worldwide and many of these are owned by a parent holding company. The largest of these parent companies include Carnival Corporation, Royal Caribbean Cruises, Norwegian Cruise Line Holdings and Genting Hong Kong.
Traditional ocean cruise lines such as Carnival Cruise Line, Costa Cruises, Pullmantur, MSC Cruises and Norwegian Cruise Line all prioritise fun-filled onboard entertainment and family-friendly activities above all else. These companies own fleets of thousand-passenger ships and feature classic entertainment programmes with traditional cruising activities such as karaoke nights, theatrical performances and dance classes. Carnival Cruise Line is ranked number one on the list of largest cruise lines, with a fleet of 23 ships carrying between 2,500 and 3,900 guests. Voted 'The World's Most Popular Cruise Line', Carnival ships offer world-class facilities including movie theatres, water parks, spas and buzzing late-night venues.
Not dissimilar to Carnival in their style and size, Costa Cruises vessels also feature enormous water slides and onboard discos. Costa ships offer a warm Mediterranean-themed service and extravagantly decorated interiors, while Norwegian Cruise Line is known for its vibrantly painted ships and extensive selection of complimentary restaurants.
MSC Cruises is another cruise industry giant, dazzling guests with its enormous Swarovski crystal staircases and boasting the world's first humanoid robotic bartender at sea. Another cruising legend, Royal Caribbean International is famed for its enormous 3,100-passenger Voyager-class ships and the line's new Odyssey of the Seas will be the third-largest cruise vessel in the world. The ship will feature the mammoth SeaPlex, the largest indoor activity centre at sea, and a state-of-the-art RipCord skydiving simulator.
Lines such as Princess Cruises, Celebrity Cruises and Windstar are more laidback in their approach to cruising, providing guests with a luxurious family-friendly atmosphere and enticing younger cruisers with their modern technological features. Their ships are sleek and luxurious with an enriching cultural programme of sophisticated entertainment options. Princess Cruises boasts cutting-edge technology onboard its ships, epitomised by the Ocean Medallion system and digital escape room which can be found on the Sky Princess.
Celebrity Cruises, on the other hand, combines traditional cruising with contemporary flair, its ships decked out in chic, modern furnishings and tasteful colour schemes. Saga Cruises has an equally relaxed cruising style, its ships akin to floating boutique hotels. However, unlike Princess and Celebrity, Saga's lack of high-tech voguish facilities and emphasis on traditional interior aesthetics makes it a more popular cruising option with the older generations rather than with younger audiences. Conversely, Paul Gauguin Cruises and Coral Expeditions have successfully captured the eye of young people, encouraging social engagement, prioritising relaxation over action-packed onboard entertainment and helping their guests to connect with the natural world through watersports activities and land-based hikes.
Seabourn is one of the world's most luxurious cruise lines and is based in Seattle, USA. The line's elegant ships are fitted with ornate interiors and offer complimentary suite stewards and all-inclusive dining. The cruise line is also an official partner of Unesco and is a member of the exclusive Chaîne des Rôtisseurs gastronomic society. Rivalling Seabourn's ultra-luxurious status is Crystal Cruises, whose ocean and river ships feature complimentary and professionally trained personal butlers, Michelin-style cuisine and opulently designed suites. Regent Seven Seas ships also boast an ultra-luxurious, palatial décor in their grand restaurants, ornate onboard theatres and glitzy suites.
P&O Cruises, Cunard, Fred Olsen Cruise Lines and Hebridean Island Cruises all exude traditional British elegance, their ships decked out in extravagant, stately furnishings. They are also, along with Costa Cruises, some of the world's oldest cruise lines. Cunard has a regal history as the British Royal Family's favourite line and is known for its culturally enriching programmes, including the annual Transatlantic Fashion Week cruise and the Literary Festival of Sea. P&O vessels boast world-class restaurants partnered with celebrity chefs such as Marco Pierre-White and Eric Lanlard.
While these cruise lines typically own large vessels carrying hundreds of passengers, the smaller size of Fred Olsen and Hebridean ships allow them to access the most scenic, harder to reach ports. Small ship and yacht cruises provide guests with a more intimate onboard atmosphere and give travellers the opportunity to discover lesser-known places.
SeaDream Yacht Club and Variety Cruises both offer bespoke cruises on board small, stylish yachts. SeaDream's voyages are perfect for travellers looking to avoid the large crowds found on other more traditional cruise liners, while Variety Cruises yachts manifest a highly personalised, private-club atmosphere. Boutique cruise companies Tradewind Voyages and Star Clippers also own fleets of small ships, and both lines are pioneering the use of renewable resources to power these vessels.
Excellent cruise lines for those seeking culturally immersive experiences include Holland America Line, Azamara Cruises, Oceania Cruises, Celestyal Cruises, Voyages to Antiquity and Viking Ocean Cruises. These lines offer sophisticated entertainment options and are tailored to a more mature clientele. Holland America Line's ships are slightly smaller than the mega-vessels found in the fleets of other Carnival Corporation cruise lines, carrying between 1,432 and 2,500 passengers.
The Dutch line is known for its culinary and music programmes, including its ships' Music Walk area with live music venues and various regional cooking demonstrations. Azamara cruises are heavily destination-focused, offering immersive 'AzAmazing Evenings' during which cruisers can engage with the area's local culture through exclusive on-location events.
Foodies will enjoy voyages with Oceania Cruises, which is renowned for its unique culinary-themed shore excursions while its onboard restaurants include menus with spectacular six-course dinners from Jacques Pépin. Similarly, Silversea's luxury cruises all deeply immersive and are complemented by the line's innovative Sea and Land Taste Programme during which travellers can taste the authentic flavours of their cruising destinations through locally produced meals and cooking demonstrations.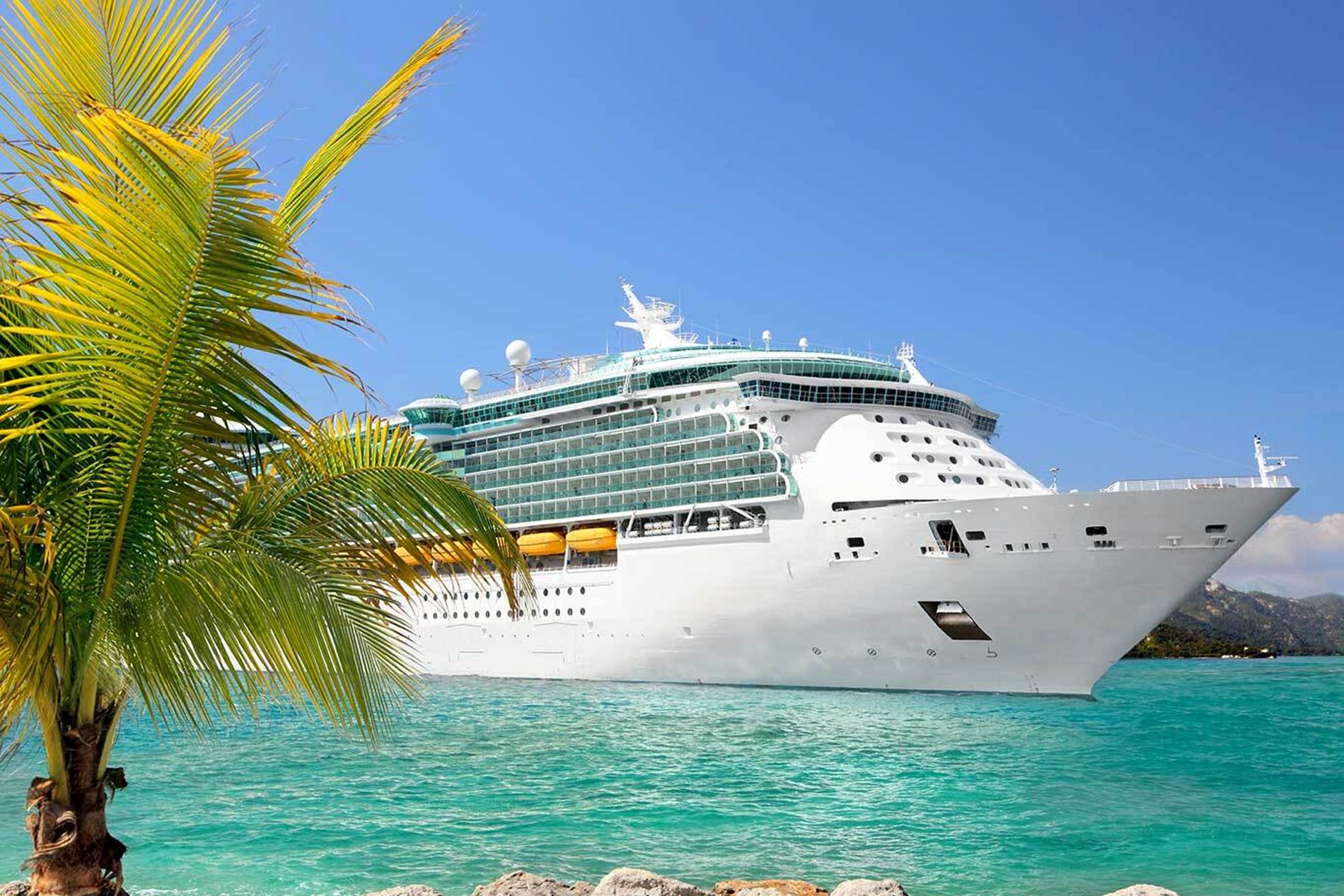 Expedition cruise lines
Expedition cruises have increased in popularity and prevalence in recent times and a number of companies including Aqua, Ponant, Hurtigruten and Crystal Cruises have added fit-for-purpose expedition ships to their oceangoing fleets. Other cruise lines such as National Geographic Expeditions, Quark Expeditions, Aurora Expeditions and Australis design their ships solely as expedition vessels, most of which can break through the icy seas of the world's polar regions and which offer educational onboard experiences led by teams of experts.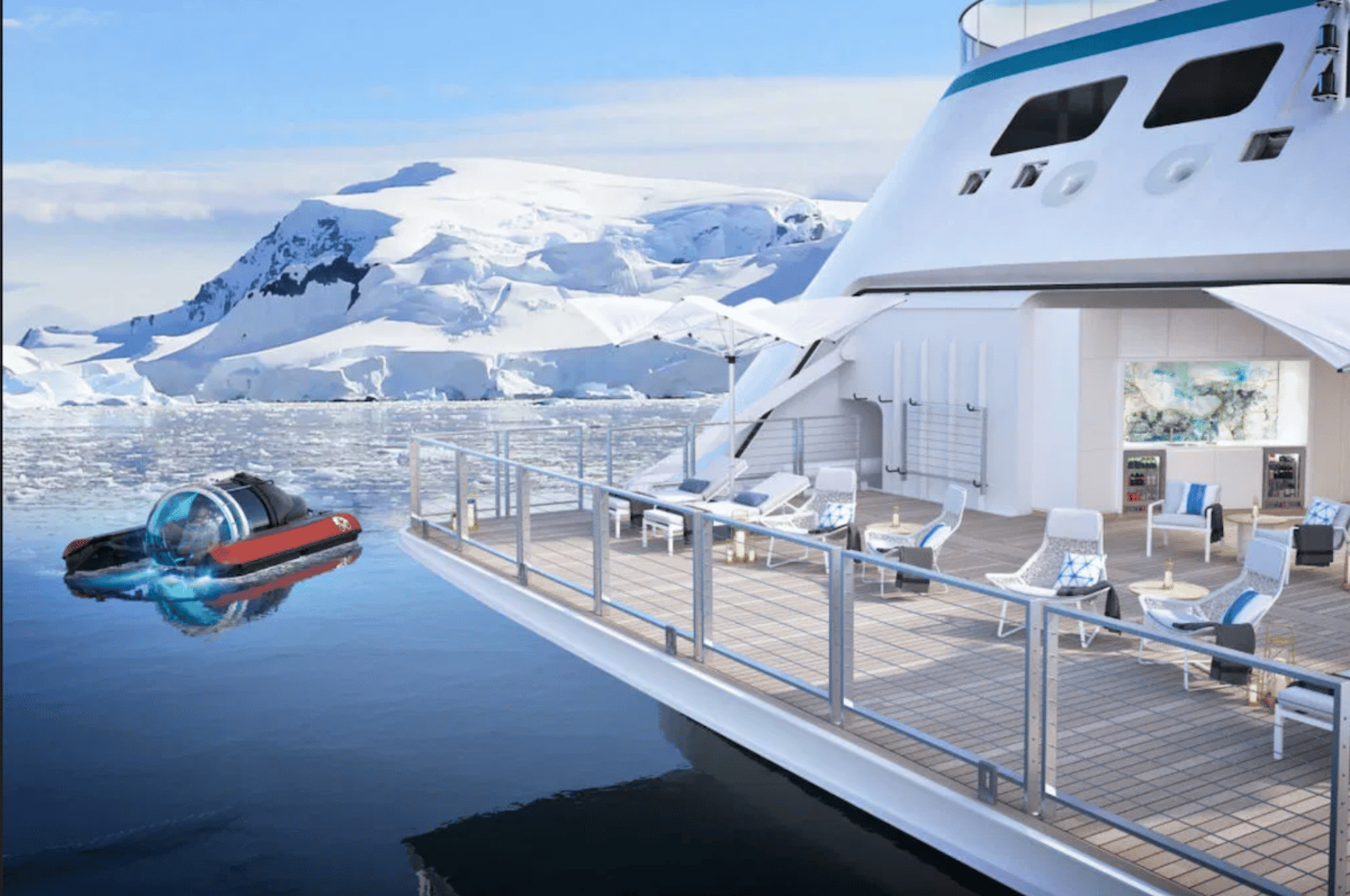 River cruise lines
River cruises are popular with travellers looking for a scenic city break, and river cruise lines offer the same variety of cruising styles as oceangoing lines. Some companies, such as Viking and Scenic, own a fleet that includes one or two ocean vessels as well as river ships. AmaWaterways, Scenic and Uniworld Boutique River Cruises are the river cruising world's most luxurious lines, each designed with decadent furnishings and spacious cabins. Scenic even offers a private butler service for guests.
Those seeking a more mid-range cruise in terms of price might want to book onto one of Tauck's intimate river cruises, a super-premium line that sails some of Europe's big-hitting waterways such as the Danube, Rhine and Rhône. A-Rosa ships are also reasonably priced and designed to give off a homely atmosphere on board, while CroisiEurope sailings are budget-friendly and sail the rivers of Europe, Russia, Southeast Asia and Africa.
Amadeus River Cruises' elegant boutique vessels explore the majestic waterways of Europe, while Scandi-chic Viking River Cruises and laid-back Avalon Waterways operate cruises to exotic destinations including the Mekong, Yangtze, Ganges, Amazon, the Galápagos and soon the United States.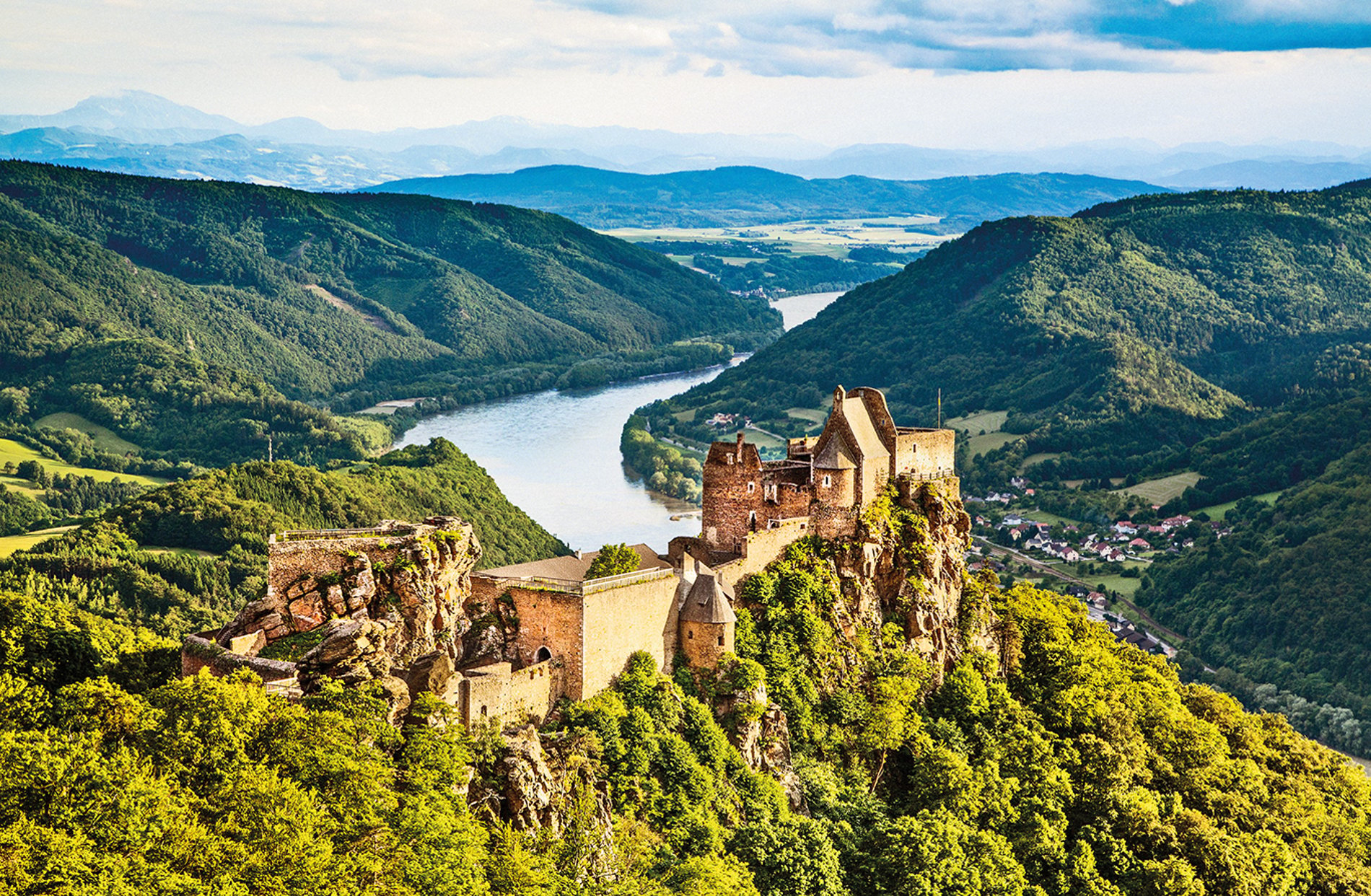 Cruising styles
For many holidaymakers, an upcoming cruise is an opportunity to indulge and relax away from the stresses of daily life. What better way to do this than on a luxury cruise? Cruises range from mainstream to ultra-luxury, with luxury cruises finding a happy medium between the two. Premium luxury voyages feature more upscale facilities and levels of service, as well as fancy dining opportunities.
Ultra-luxury cruises take this a step further, treating their guests like royalty with 24-hour personal butlers, private Oceanview balconies and all-inclusive lavish restaurants. Of course, cruising newbies may be looking for a more mainstream experience onboard a vessel that has all the bells and whistles of a quintessential cruise. From Royal Caribbean's mega-ships to Carnival's bustling party vessels, these types of cruises are certainly not in short supply.
Travelling with families can be fun but there's no shame in admitting you'd rather not spend your time listening to screaming children. This is where Adults-Only cruises really come into their own, with companies such as P&O Cruises and Fred Olsen Cruise Lines owning a selection of adults-only cruise ships within their fleets. More cruise lines are also championing cruises for solo travellers which include bespoke itineraries aimed at encouraging social engagement. Saga is known for providing a range of solo-only cabins, while Fred Olsen regularly runs solo-sailing voyages around the world.
Small-ship cruising and yacht voyages offer a more intimate cruising experience than massive thousand-passenger vessels. Smaller ships can easily access secluded ports and high crew to guest ratios translate into top-notch and highly personalised customer services. With fewer passengers on board, these ships often emulate the feel of a private yacht and evening events tend to be glitzier with no expense spared. SeaDream's voyages are perfect for travellers looking to avoid the large crowds found on other more traditional cruise liners, while Variety Cruises yachts manifest a highly personalised, private-club atmosphere.
Small and mid-sized ships are also perfect for boutique cruises. This cruising style provides guests with bespoke itineraries to destinations off the beaten track. The vessels' interiors mimic the atmosphere of a floating boutique hotel, while their unique exteriors are designed to emulate square-rigged sailing ships and masted yachts. Boutique cruise companies Tradewind Voyages and Star Clippers own fleets of small ships, and both lines are also pioneering the use of renewable resources to power their vessels.
Expedition cruises have increased in popularity and prevalence in recent times. Cruise lines such as National Geographic Expeditions, Quark Expeditions, Aurora Expeditions and Australis design their ships solely as expedition vessels, most of which can break through the icy seas of the world's polar regions and which offer educational onboard experiences led by teams of experts. Forget mammoth water parks, fine-dining restaurants and onboard discos, expedition cruises are for intrepid cruisers who wish to immense themselves fully in the natural world and participate in photography workshops, sea kayaking adventures and specialist lecture series.
Cruising destinations
From the frosty glaciers of Antarctica to the humid jungles of South America, cruise ships traverse boundless seas and crystalline waterways to a dizzying array of spellbinding places all over the world. Cruise lines operate in all seven continents and call at a seductive mix of river and ocean ports.
Europe consists of a colourful patchwork of culturally rich countries and cities, each with a unique personality and distinct historical background. The Western Mediterranean region takes in the sun-kissed countries of Spain, Italy, France and Portugal with cruise ships calling at iconic ports including Barcelona, Rome, Monte Carlo, Cannes and Florence, among others.
The Eastern Mediterranean, meanwhile, conjures pictures of thick olive groves and crumbling ancient ruins and cruises here visit Malta, Greece, Croatia, Montenegro, Turkey, Cyprus, Israel, Slovenia and Albania, with some calling at Spain's Canary Islands. Not to be forgotten is the enigmatic Northern section of Europe which features the fjord strewn landscapes of Norway, Iceland, Greenland, Russia, Sweden, Estonia, Holland and Denmark. Europe's romantic nations are threaded together by countless stunning rivers like the Seine and Danube, which weave through the continent's fairytale cities. Cruises to the UK and Ireland offer an eclectic mix of city-based adventures and excursions to some of Britain's most beautiful landscapes.
Across the Atlantic lies another captivating cruising region – America. Split between North and South, the American continent is packed full of natural wonders and iconic sights. In North America, cruisers can immerse themselves in dynamic US cities such as New York and Boston or surround themselves with the beguiling Great Lakes of Canada. Cruise ships even venture as far as desolate Alaska, a state characterised by towering mountaintops blanketed in thick white snow. North America is not short on river cruises either, with vessels plying inland waterways such the mystical Mississippi and Snake rivers. Moving down to Central America, cruisers can embark on voyages along the Panama Canal, watching out for sloths in the forests of Costa Rica and exploring Mayan ruins in Guatemala.
In South America music and celebration reign and lively cities pulse with life. Travellers can experience the vibrant lifestyles of Latin American communities in countries such as Peru, Ecuador, Argentina, Colombia, Brazil, Chile, Argentina and Uruguay. This region has its own share of natural wonders from the wildlife-rich Galapagos Islands to the Chile's Glacier Valley and is crisscrossed with majestic rivers, some which weave through the magnificent Amazon rainforest.
Unsurprisingly, the intoxicating Caribbean islands are also a popular cruise destination with their serene azure waters and blissful beaches. Cruise lines regularly offer itineraries which serve Caribbean countries including St Lucia, St Kitts, Jamaica, Bermuda, Cuba, Dominica, the British Virgin Islands, Trinidad and Tobago and Grenada.
Intimidatingly large and staggeringly diverse, the African continent is a cruisers' dream. Some African itineraries focus mainly on the southeast Africa coastal countries of Mozambique, Kenya and the Indian Ocean Islands. Others explore the West Coast calling at Ghana, Namibia, Senegal and Cape Verde. River cruises are also available in Africa along the Nile, Chobe and Zambezi rivers. In North Africa and towards the Middle East, cruisers can explore the bewitching Arabian Peninsula. Cruise itineraries in this region take in Morocco, Egypt, Oman, Israel and Jordan, revealing a world of colourful souks, ancient civilisations and arid desert lands.
Southeast Asia is equally as enchanting and cruise lines regularly operate in this region calling at ports in Vietnam, Cambodia, Laos, Thailand, Myanmar, Malaysia, Singapore and Indonesia. From the ultra-modern city state of Singapore with its glitzy Marina Bay Sands hotel to the deeply rural landscapes of Cambodia covered in rice paddies and floating villages, this region is full of surprises. A complex history of war and invasion echo through the streets of Vietnam while extravagant gold-gilded Buddha statues and shrines pepper the cities of Myanmar. Southeast Asia is also home to some vast rivers, such as the Mekong and Irrawaddy and cruises of China's Yangtze and India's Ganges are an ideal way to discover even more of the Asian continent.
The South Pacific Islands and the Australasian continent have opened up more extensively to cruise ships in recent years. Cruisers can now disembark at previously inaccessible places and discover the hidden gems of the ravishingly beautiful South Pacific Islands including Christmas Island, Easter Island, Tahiti, French Polynesia, the Marquesas and Papua New Guinea. Cruises around Australia and New Zealand are also popular, with cruise ship itineraries calling at iconic cities and ports such as Brisbane, Adelaide, Melbourne, Perth, Sydney and Auckland.
The chilly polar regions might not be top of everyone's cruising list but are nonetheless an unforgettable experience for cruisers. Increasing numbers of expedition cruise ships are visiting ports in both the Arctic and Antarctic. South Pole itineraries sail to Chile's Cape Horn, Britain's Falkland Islands, South Georgia Island, Antarctic Shetland Islands, while North Pole ships visit Franz Josef Land, Greenland, Finland, Russia and the North Pole itself.